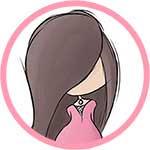 lilSOPHIE SAYS...
*meeeow*
" Go and play with Kevy the cat big Sophie said. Hmm, I thought, what's she up to? But off I went, once again doing as my Master told me, albeit constantly looking over my shoulder.
But nope, she just sat there and sketched us having fun.
Kevy's soft lil paws on my hands made me giggle, and as I reached out to tickling his belly, he started purring.
*cuteness overload!*
Birds were chirping away in the distance too, I could have stayed there forever … think Kevy could have too, he was in bliss-ville.
Cats are the best, I love them, and playing with Kevy that day made me realise, you don't need nothing fancy in this life …
It's The lil Tings That Make Life BIG. "
"Art enables us to find ourselves and lose ourselves at the same time."
Thomas Merton