A PASSION FOR LIFE ART EXHIBITION, WITH IAN BARLOW
"Photos will
Never.
Ever.
Do these HUGE paintings justice. "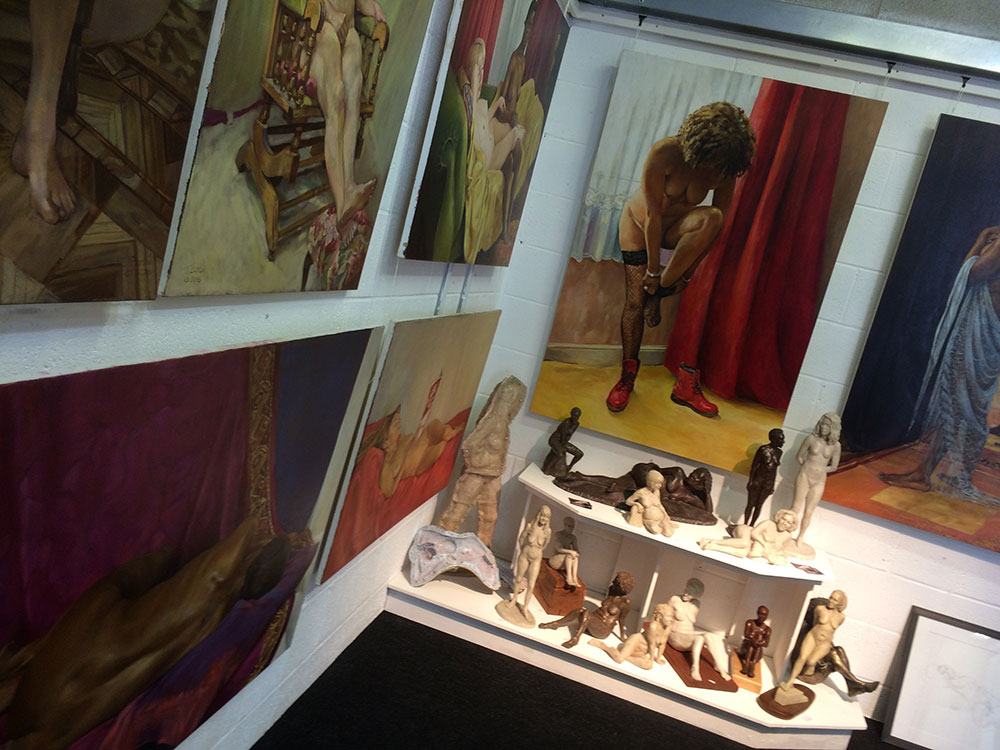 Ian was there and we had a nice little chat; he's such an inspiring person.
It was cool to speak to him one to one outside of Art class, where he's tutored some of our Life Drawing classes. He explained how he doesn't paint from photographs, instead opting to have his models sit for multiple sessions.
I found it really fascinating learning how he, and the models, complete the painting process.
Ian even had some of his quick sketches on display, which he explained is where he captures the proportions, before moving onto the large canvas; Fascinating to be able to see both the drawing and finished painting side by side.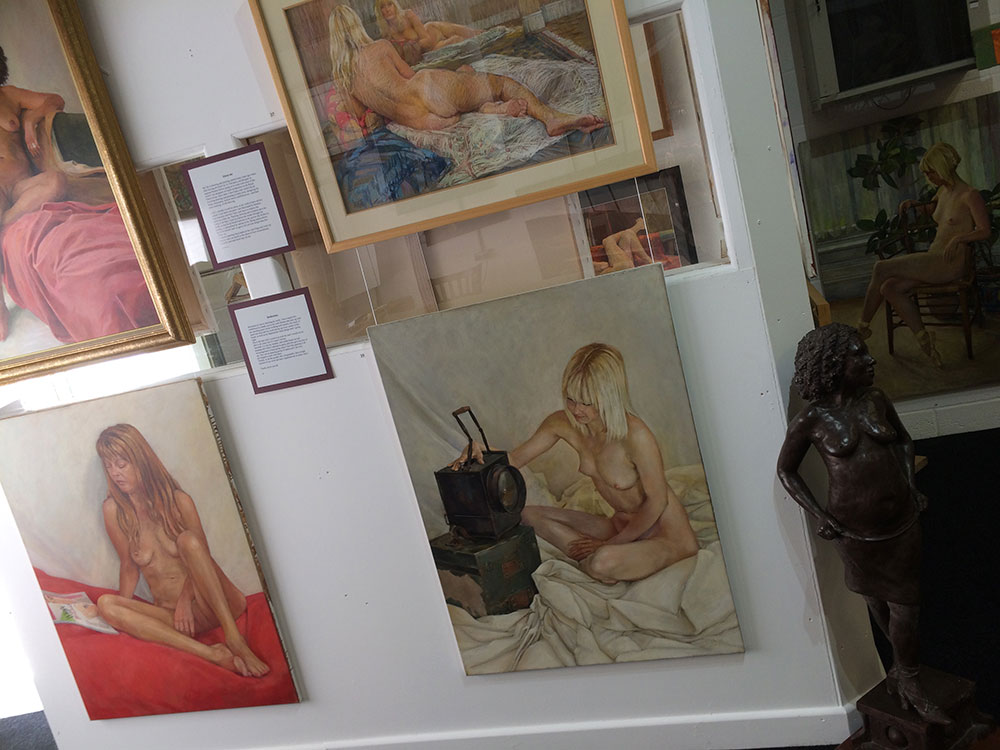 Ian was kind enough to let me take some photos … which you can see scattered across this page.
It's worth noting, this is just a tiny snippet of the beauty on show, you really do have to see them in person to feel the energy of these massive paintings; Filled with such emotion, you feel like they're alive, as if you could step into the scene and join them.
"Art enables us to find ourselves and lose ourselves at the same time."
Thomas Merton