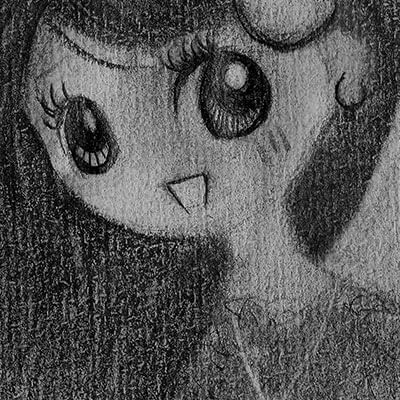 Transgender Chibi Character
"Hello, I'm lilSOPHIE, and I run the MONTHLY NEWSLETTER.
I'd say I run it because big Sophie can't be bothered, but that sounds rude. So instead, let's say I run it because she has complete faith I'll make the newsletter SEXY, SASSY and FUN; just like me :)" 
*flutters eyelashes*
WHO IS lilSOPHIE?
I'm lilSOPHIE *sticks tongue out*
My creator is big Sophie, but I believe you know her as Sophie Lawson; I currently only exist visually in her mind, but she's started learning DIGITAL PAINTING to bring me to life digitally.
You can find out more about me at lilSOPHIE.COM … yeah, big Sophie actually took the time to make a page for me and even bought me my own little website name :) *cheesy grin face*
If you're subscribed to my lilNEWSLETTER before 1st December 2017, you could be in with a chance of WINNING AN ORIGINAL BIG SOPHIE DRAWING.
You'll be able to send her a photo, and she'll create an original drawing just for you :)
The photo can be any photo you like, but it must be either of an Animal, or Feminine related
YOU COULD WIN ONE OF THE FOLLOWING PRIZES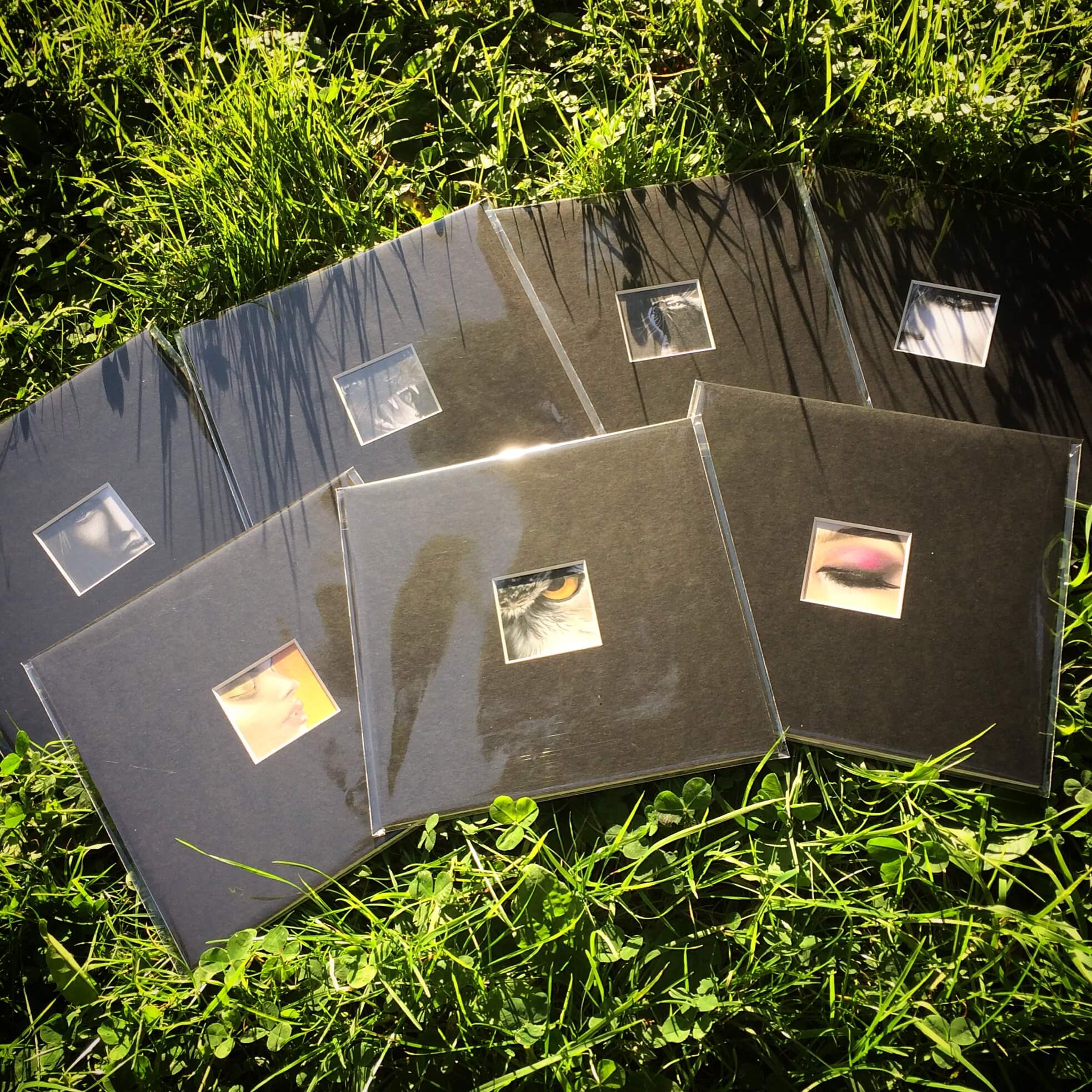 A MINI REALISTIC DRAWING
You could have your own personal 2 inch squared Realistic Pencil Drawing, which will be fully mounted, bagged and physically sent to you.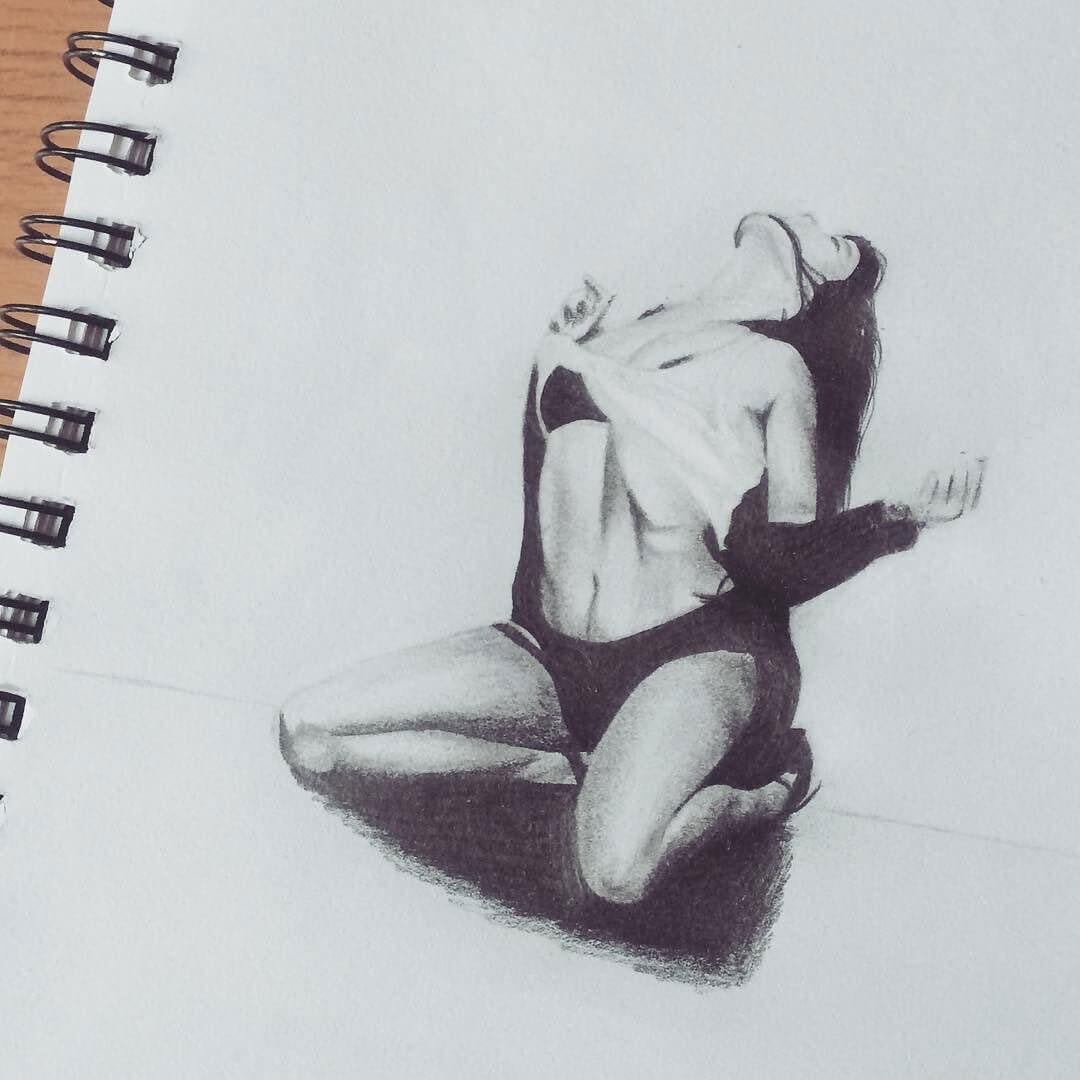 AN A5 PENCIL SKETCH
You could have your own A5 Pencil Sketch, which I'll violently rip from her Sketchbook, just for you :)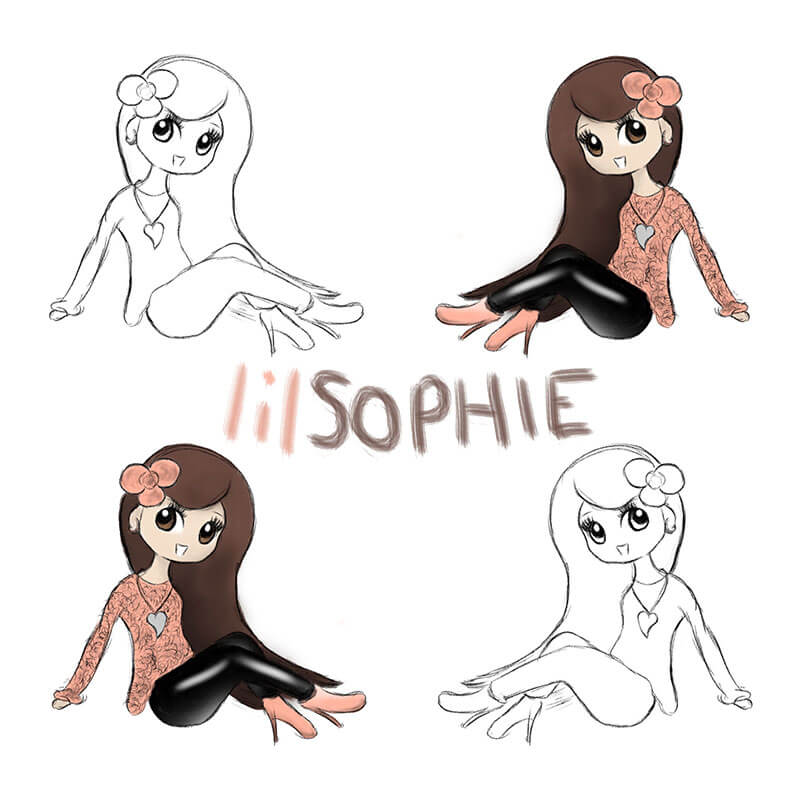 I stuck all the boring terms, conditions and stuff about the giveaways down the bottom of the page, in super small text so you can't even read it lol
WHAT IS THE MONTHLY NEWSLETTER?
Truth is, I don't think big Sophie knew what it was half the time, that's probably why she hired me to take over *wink and cheeky pose*
"It promises to be a Visual Delight."
– Sophie Lawson
big Sophie's words, not mine … sounds a bit lar de dar if you ask me.
Basically, I try to keep the newsletter like me: lil, but bursting with STYLE, ATTITUDE and CUTENESS *strikes a pose*
The images below are taken directly from the newsletter, to give you a visual flavour of what to expect…visual flavour? *eek* I'm starting to sound like big Sophie *help me face*
WHEN DOES IT GO OUT?
I personally send it out to you on the 1st OF EACH MONTH; it plops into your inbox like magic :)
ANYTHING ELSE I SHOULD KNOW?
PRIZES! *yay*
Yeah that's right, big Sophie actually has me posting out physical prizes too. I lie, she posts them out … I don't exist lol If I did she'd probably have me doing it though *exhausted face*
So far we've given away over 10 POSTCARDS, a HIGH QUALITY A4 GICLÉE PRINT and now in December 2017, we're giving away an ORIGINAL DRAWING.
If you'd like me to send you this lilNEWSLETTER each month, simply enter your name and email address in the boxes below, and I'll get writing to you.
Till next time,
Take care
lilSOPHIE 

This Prize draw is open to everyone … as long as you're human :)
FREE Worldwide Delivery is included.
The December 2017 drawing can be based of any photo you would like, as long as it is either an animal or feminine related – aka, photo of you, a friend, a famous female celebrity, high heels, handbags, etc etc … anything feminine related.
Future Draws, Prizes and Frequency are subject to change.
If a Prize hasn't been claimed within 28 days, it will self destruct – hopefully not harming anyone, that wouldn't be good.
Prints are not kept in stock, so need to be produced after you've selected your design, thus there will be a delay in shipping.
Only one of the same type of prize per household can be won, e.g, if you're successful in winning a Giclée print, you'll no longer be eligible to win another Giclée print, yet, any future competitions for different prizes, such as: original sketches, postcards and prints etc, you'll be automatically entered into.
FIND ME ONLINE
"Gratitude unlocks the fullness of life. It turns what we have into enough, and more. It turns denial into acceptance, chaos to order, confusion to clarity.
It can turn a meal into a feast, a house into a home, a stranger into a friend."
Melody Beattie