Capturing Femininity is where my Heart is, be it via Art, or Photography; so naturally this will be the focus of the newsletter. Showcasing Artists, Artwork and Models I find inspiring, along with my latest Artwork, Sketches and Photos … IT PROMISES TO BE A VISUAL DELIGHT, while also being a place where I can share some of my more personal Stories, Struggles and Secrets, during my Transition and life as a Transgender Artist. The Newsletter will get sent to your inbox on the 1st of each month.
Here's a SAMPLE NEWSLETTER you can view, so as to get a visual vibe of what will be included each month.
Sign up before the 1st of October 2017, for a chance to win an A4 GICLÉE PRINT.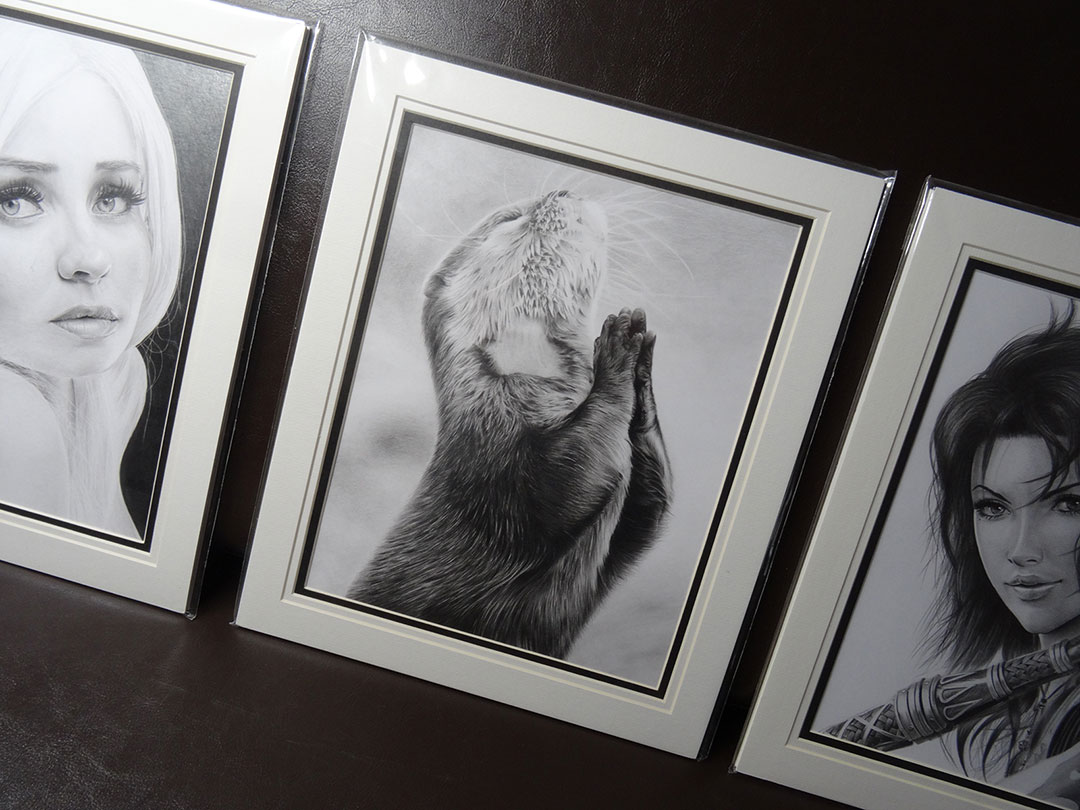 There will be many prize draws throughout the year, and not always for Giclée quality prints. In fact, many A5 postcards have already found their way into peoples homes all around the world from previous prize draws :) The high quality A4 (21x30cm / 8.27x11.69inches) Giclée print you could win in October, hasn't been printed yet, as you'll be able to choose which of my Realistic Drawings you want reproduced; I'll even sign it for you if you want :)
All prize draws are random, and I'll select one lucky person from my list of subscribers with the help of various stuffed toys, sorry, 'friends', such as Hitomi the Hare. The draw will take place just before the Newsletter gets sent out on the 1st of that month; thus you'll find out in real time if you were successful or not :)
This Prize draw is open to everyone … even stuffed toys :)
FREE Worldwide Delivery is included.
Future Draws, Prizes and Frequency are subject to change.
If a Prize hasn't been claimed within 28 days, it will be redrawn the following month for someone else to win, and announced in that months Newsletter.
Prints are not kept in stock, so need to be produced after you've selected your design, thus there will be a delay in shipping.
Only one of the same type of prize per household can be won, e.g, if you're successful in winning a Giclée print, you'll no longer be eligible to win another Giclée print, yet, any future competitions for different prizes, such as: original sketches, postcards etc, you'll be automatically entered into.
FIND ME ONLINE
"Gratitude unlocks the fullness of life. It turns what we have into enough, and more. It turns denial into acceptance, chaos to order, confusion to clarity.
It can turn a meal into a feast, a house into a home, a stranger into a friend."
Melody Beattie