Capturing Femininity is where my Heart is, be it via Art, or Photography, so naturally this will be the focus of the newsletter. Showcasing Artists, Artwork and Models I find inspiring, along with my latest Artwork, Sketches and Photos … it promises to be a visual delight, while also being a place where I can share some of my more personal Stories, Struggles and Secrets, during my Transition and life as an Artist. If that's not enough, it'll be the perfect place to stay up to date with my projects, site updates and any future plans I have for the website. The Newsletter will get sent to your inbox on the 14th of each month.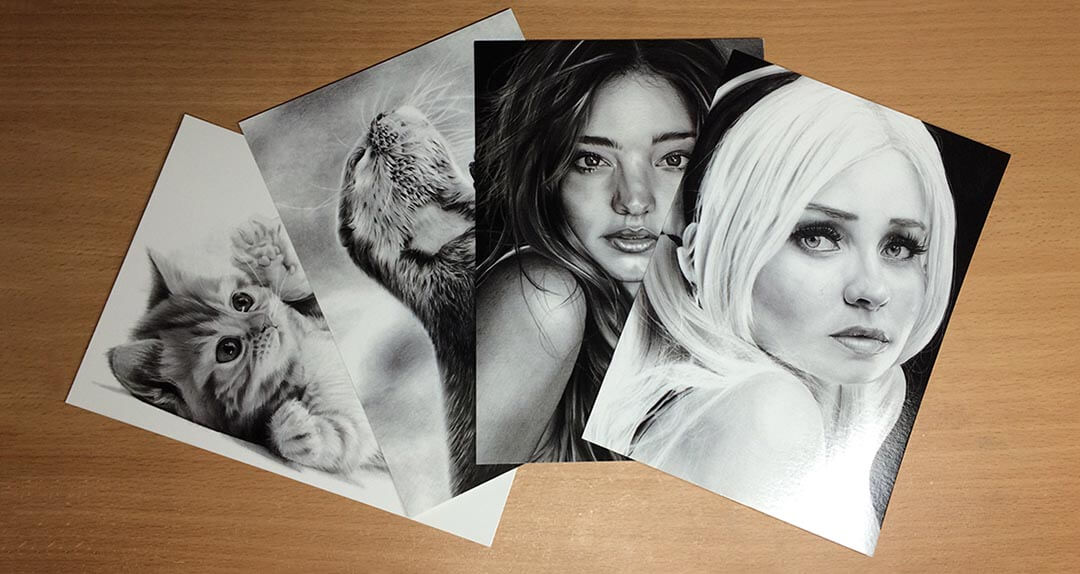 EACH MONTH I'LL BE GIVING AWAY A SIGNED POSTCARD
With the help of Hitomi the Hare and Clive the Cat, on the 1st of each month I'll be randomly selecting one lucky person from my list of subscribers, who will win themselves a signed postcard. These postcards are A5 (210 x 148 mm) in size. If you're lucky enough to win, you'll be able to select the design of your choice, which currently includes the following four drawings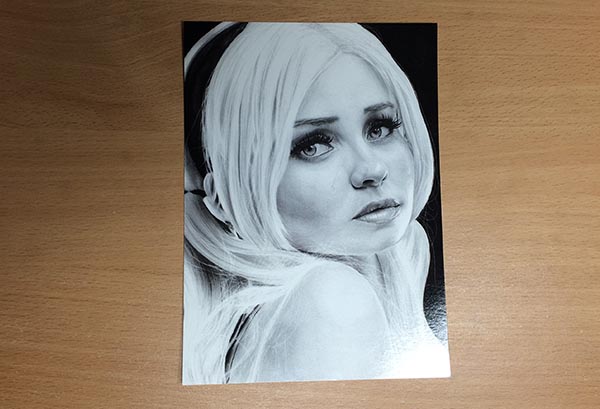 1. EMILY BROWNING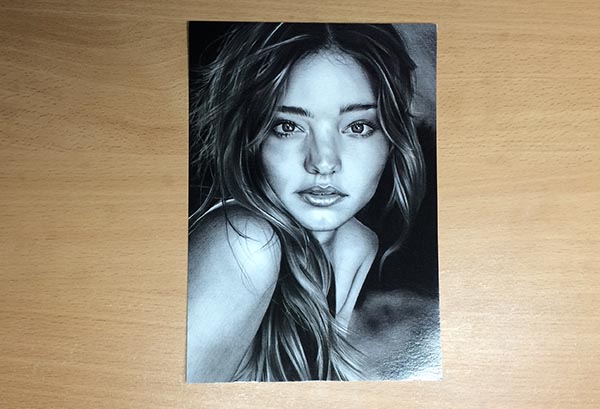 2. MIRANDA KERR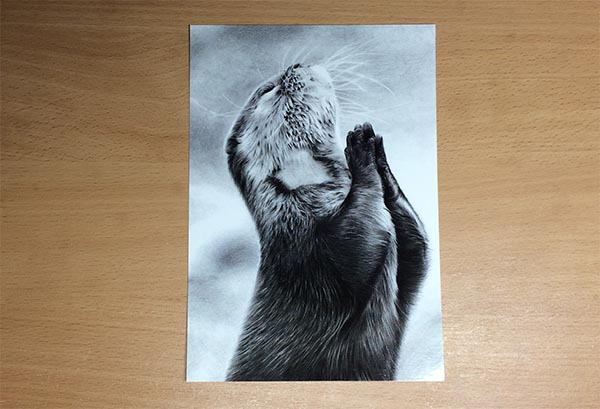 3. OTTER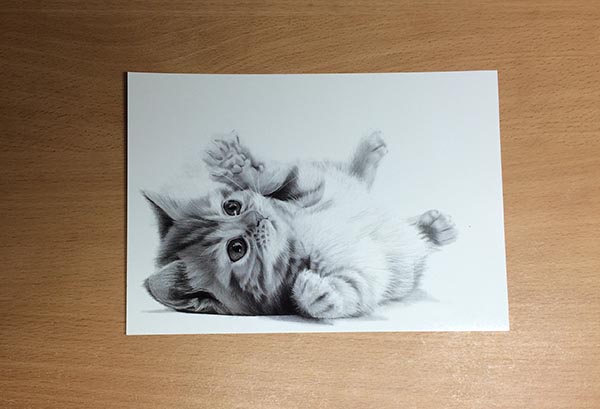 4. PUDDY CAT
I WISH I COULD GIVE EVERYONE A POSTCARD It just wasn't possible, so I thought having a monthly giveaway would be fun :) I'm more excited about giving away signed postcards, than I am having people sign up to my newsletter lol This is a monthly draw, taking place on the 1st of each month, meaning if you don't win this month, you'll be automatically entered into the next draw.
This offer is open to everyone, worldwide.
Only one postcard may be won per household.
Postcard designs are subject to change.
In the event of a postcard going out of stock, there may be a delay in you receiving it, but you will still get your chosen design.
If you're successful in winning a signed postcard, you'll no longer be part of the draw to win another postcard, however, any future competitions I run, such as for signed prints or exclusive artwork, you'll be automatically entered into … Wahooo :)
FIND ME ONLINE
"Gratitude unlocks the fullness of life. It turns what we have into enough, and more. It turns denial into acceptance, chaos to order, confusion to clarity.
It can turn a meal into a feast, a house into a home, a stranger into a friend."
Melody Beattie