ART CLASS WITH KATIE COMLEY JONES – WEEK EIGHT | PAINTING
This weeks art class with
Katie Comley Jones
was my seventh week, but week eight of the ten week course. I missed last week as me and my Sister were up in London filming for season 14, episode 10 of the television show
Celebrity Juice
. lol, filming, we were only sitting in the audience, but we were on the telly! :)
Here's a screen of us running down the stairs to get on stage at the end. You can just see the top of my Sisters head, she was dressed as a mouse, I was dressed as a pink t-shirt wearing Kevin Preston :)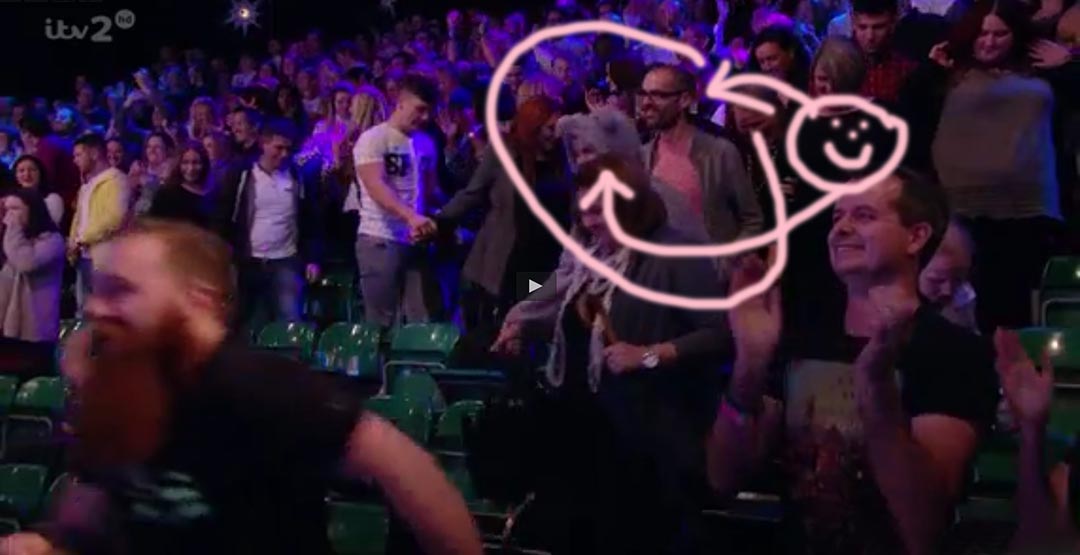 I emailed
Katie
last week and she was kind enough to send me over a
pdf of the topics covered in class
.
Colour theory
and
ambiguous colours
were on last weeks agenda. This week however, it was straight into it. No messing. When the clock hit 12:45, we all dived into the cupboard to get to the paints and brushes. It was time to create!
Katie
had said to bring in some inspiring images for our personal painting. Last week I started going through my
Inspirational Artists
work, but kept thinking I wouldn't have enough time to produce a painting with this much detail. So I searched online came across the image you can see below –
Red Sun by Apofiss
.
I really liked the colours, the feel, and the style it had. I decided to use it as my image for this weeks painting.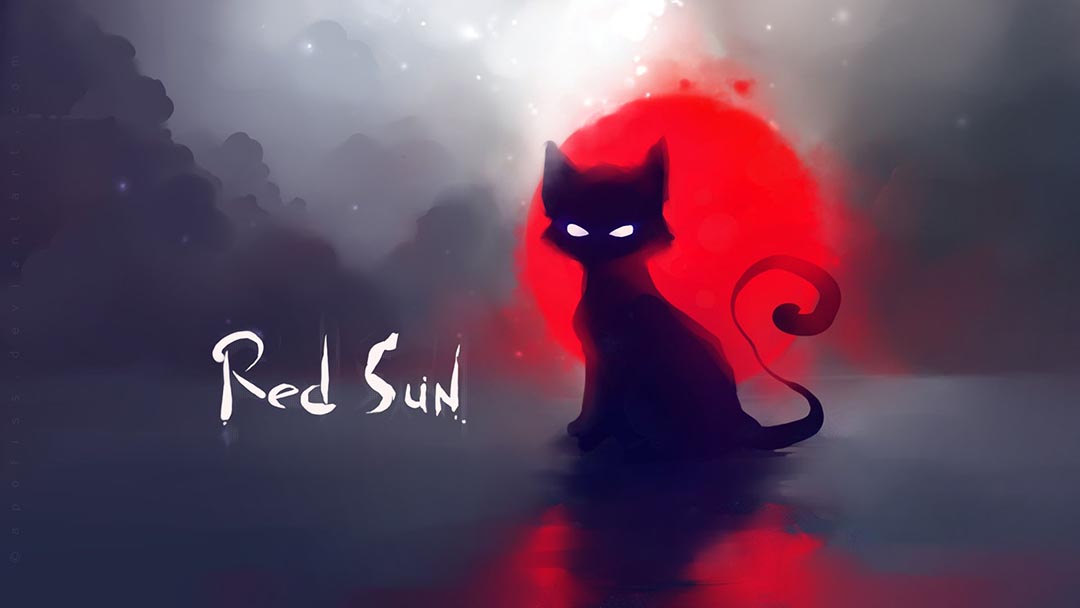 While everyone painted, Katie was offering one to one feedback. When she got to me I said how I wanted to do a feminine inspired painting this week, but didn't know how to do it successfully in the two hours of class time. She said
"FIND AN IMAGE TO USE AS REFERENCE, AND A SECOND IMAGE OF A PAINTING FROM AN ARTIST WHOSE STYLE YOU ADMIRE.
COMBINE THE TWO.
DON'T JUST COPY HE REFERENCE.
DON'T JUST COPY THE PAINTING.
CREATE A PAINTING OF THE REFERENCE IMAGE, IN THE STYLE OF THE ARTISTS PAINTINGS."
– Katie Comley Jones
This makes total sense and excites me. I've never tried anything like this before, so I'm really looking forward to next week! I just need to find a nice reference image to use. I continued painting, struggling to work out whether to place the red sun down first, and then paint the grey sky on top, or paint the sky and then plop the sun on top. In the end I went with painting the sky first. I also left out the cat's white eyes as I thought it looked better. You can see my finished painting below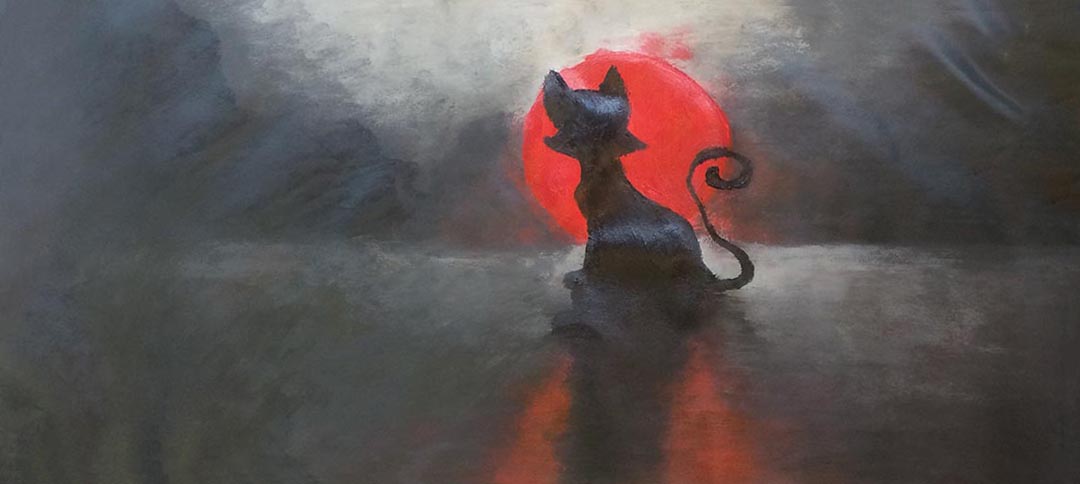 The next two weeks will be combined into one final blog post, as we will be working on our final drawing, before class is over :( This week though, well, as Bob Ross once said – "Every day's a good day when you paint."
Today was a good day :)