ORIGINALLY POSTED • 30TH JULY 2021
Time to start learning Procreate! Over the next weeks, months, and maybe even years, I'll be studying from the art book 'Beginner's Guide to Digital Painting in Procreate', by 3dtotal Publishing.
This art book has been sat on my shelf for about a year now, mocking me from a distance. "Thought you were going to learn Procreate," I could almost hear it saying. Well, now is the time :)
Going into this I know pretty much nothing about Procreate. I've had my iPad Pro for about 3 years, but I haven't really used it much at all. I bought it with the goal of learning Procreate, but in total I've only created the following 17 sketches, and these were just to get a feel for the apple pencil really. In terms of hours, I would say maybe 3 or 4 hours; So I have at least seen the Procreate interface and now my way around a little bit.

WHAT I'M DOING
My current plan is to study every day apart from Saturday and Monday, in 2 hour chunks. I'll be studying directly from the book, so if it's a text heavy bit I'll be reading and note taking, if it's an exercise bit, I'll open Procreate and starting playing. I recently purchased a Bamboo Book stand that holds pages in place, so I'll be able to have the book fully open on my desk as I practice what I'm doing.
I haven't even opened this book yet, so I don't really know what to expect, but I'm hoping they'll be exercises to follow along with. I purchased the book from 3dtotal Publishings official website, and it came with over 850Mb of downloadable resources; It'll be nice if you can draw along with the artists in the book.
One of the best things about this book is that it seems to be presented by 4 different artists, so we should get four different Procreate workflows to learn from, as well as different styles to practice. One of the artists is Simone Grünewald, who I adore. The follow video shows her book Sketch Everyday, and I also covered her work on episode 81 of the So Free Art Podcast entitled, 'Capturing a Characters Essence' .
As you can see, her art is amazing, and I always find studying from artists whose work you love creates a much more fun learning experience.
In terms of content, I'm going to take this nice and slow. When You Rush You Delay, I always remember that, so I'm going into this book with the aim of leveling up my skills, not trying to see how quickly I can finish it lol
Each week I'll produce a video on me YouTube talking about what I've learnt, any struggles, as well as sharing some of my creations … no matter how hideous they are :) I'll also share these videos on the blog, together with any resources I've discovered, and images of my art work.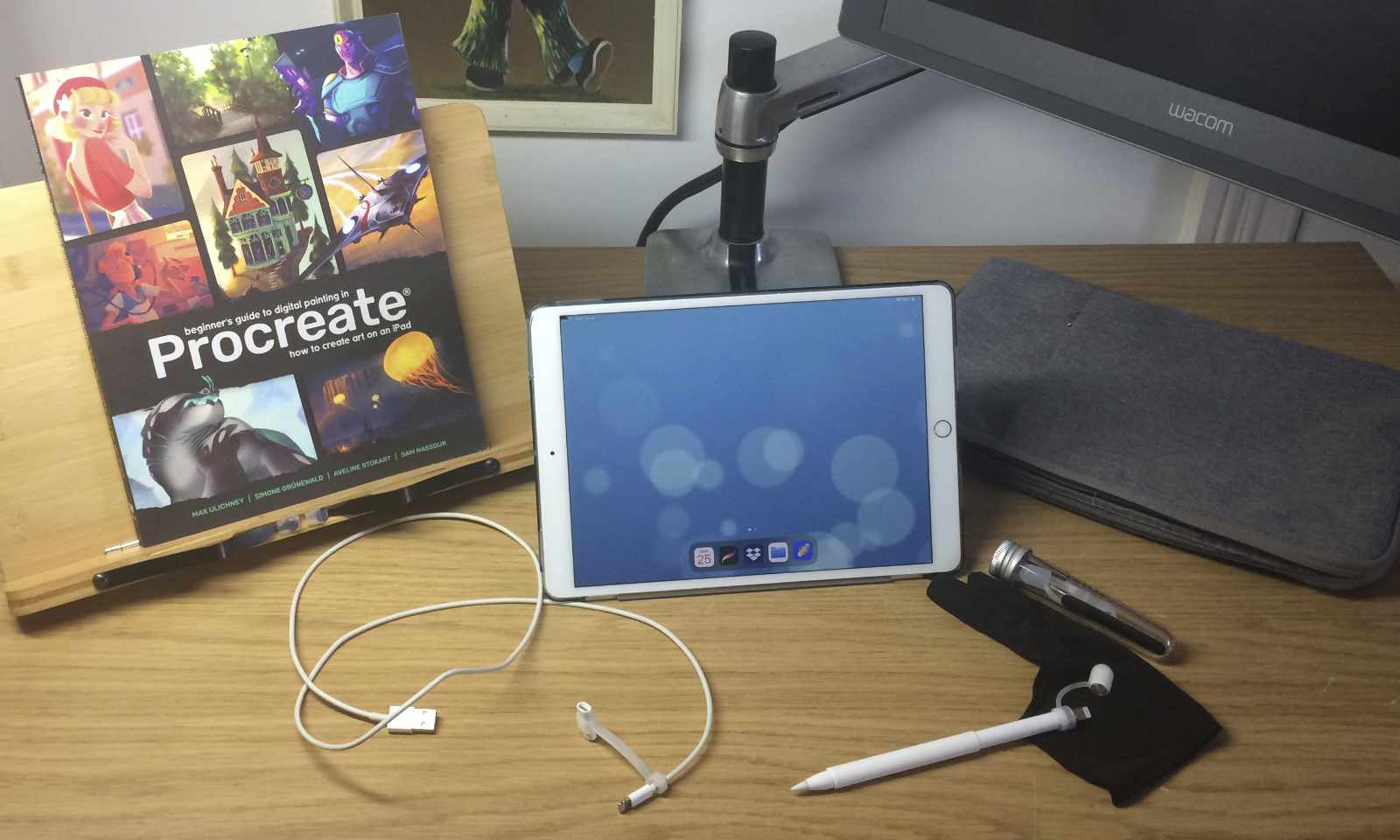 WHAT I'M USING
HARDWARE
In terms of Hardware I'll be using the 1st generation Apple Pencil, with my 2017 10.5-inch iPad pro (model number A1709), which comes in Silver, with 64GB, and a sexy white front bezel; I much prefer white iPads and iPhones, they seem more futuristic to me :)
BOOK
The art book I'll be learning Procreate from is entitled 'Beginner's Guide to Digital Painting in Procreate, by 3dtotal Publishing'. It's lil slogan reads, 'how to create art on an iPad'. Nice and simple, I like that :)
This 216 page book was released in February 2020, and includes a bunch of downloadable resources which I've already got ready to go. I thought get it all ready so your not faffing about downloading stuff during study time :)
The complete list of downloadable resources are as follows, and it seems like a nice balance of videos and files –
Aveline Stockart : Character exploration time-lapse video, Line art.png, and Time-lapse video
Izzy Burton : Line-art.jpg, Time-lapse video, and Cloud City copyright Izzy Burton.procreate
Dominik Mayer : Line art.jpg, and Time-lapse video
Max Ulichney : Gouache Bristle Gritty.brush, Gouache Grain Cloud.brush, Gouache Thick.brush, Line art.jpg, Time-lapse video, Shader_Pastel.brush, and Sketchy Sarmento.brush
Nicholas Kole : Line art.PNG, and Time-lapse video
Sam Nassour : Line art.JPG, Painterly Miniset.brushset, and Time-lapse video
Samual Inkiläinen : brush set.brushset, and Time-lapse video
Simone Grünewald : Time-lapse video
SOFTWARE
I'll be using the latest version of Procreate, version 5.1.8, but I do wonder if this may cause issues with the book being over a year old now. I know Procreate is always evolving with new updates, but hopefully the interface and tools in the book have stayed the same.
I'll also be using Dropbox to copy files back and forth between my Surface Pro and iPad Pro.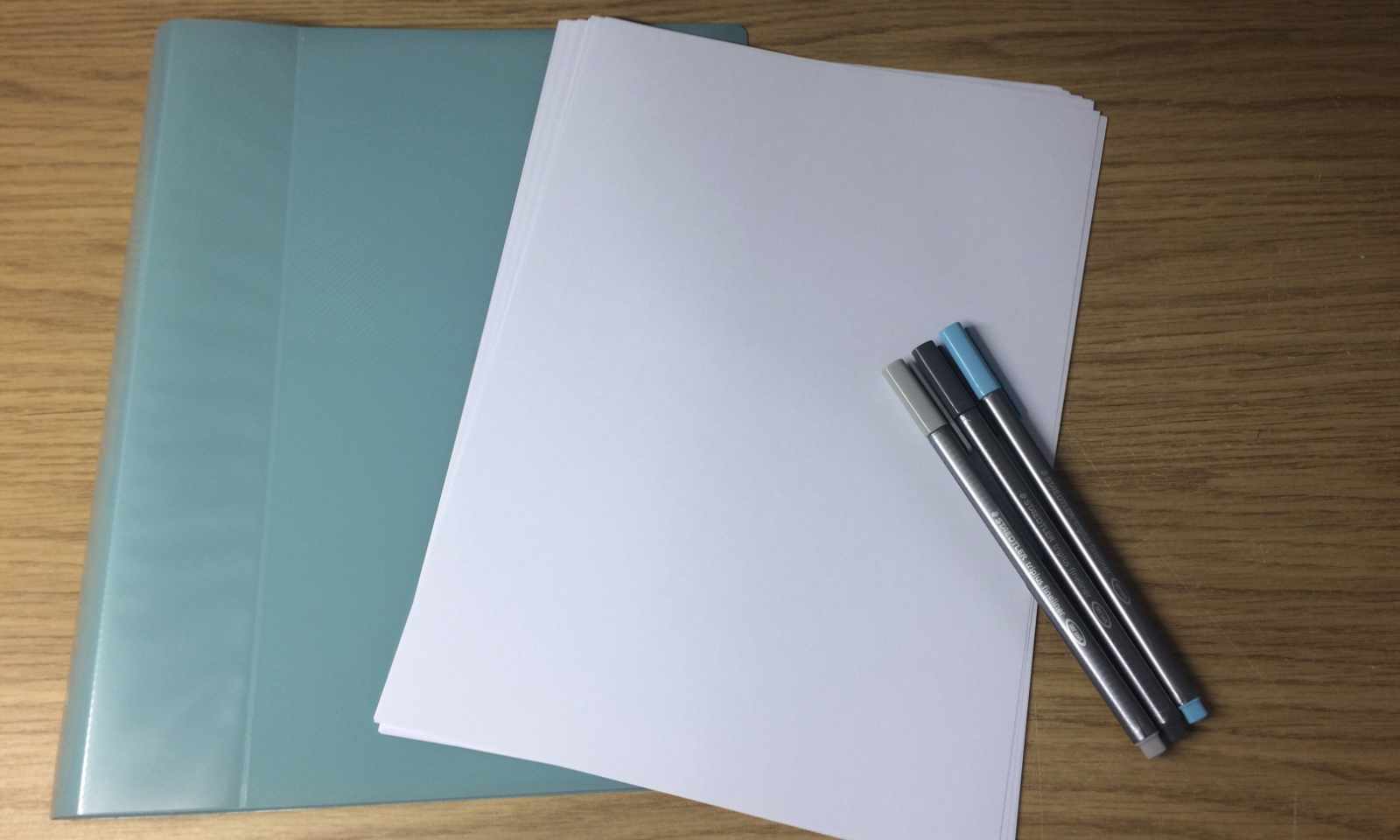 STUDYING PAPER AND PENS
Blue will be the learning Procreate colour theme, as I'm going with a blue plastic A4 folder, to hold all my hand written notes, and a blue pen to make keywords pop :) I like to take my notes traditional, as I find I focus better, but I do have the iPad app Notability ready to go just in case.
In terms of the pens, I love using Staedtler Triplus Fineliners when note taking, with a three colour system of: two shades of grey, and a brighter accent colour. For paper, I'll be using basic A4 printer paper.
ADDITIONAL TOOLS?
I also have the following accessories :
BELLEMOND Paper-Like / Japanese Kent Paper Screen Protector This makes the iPad surface feel more like paper, and it also helps minimise screen glare; I absolutely love this thing, it even sounds like sketching on paper :)
iPad Pro Magnetic Smart Stand Leather Case I like the extra level of protection it gives, and how it makes my ipad all blue. It was only about £4, so it's not only super super cheap, but super sexy too.
Apple Pencil Charger Adapter This lil ting lets you plug the apple pencil directly into the lighting cable, so you don't need to have it sticking out the bottom of the iPad; For me this is a must have.
Grey Sleeve Carry Case I originally purchased this for my Surface Pro, but the Surface sits on my desk in a dock 24/7, so I ended up putting my iPad Pro in it instead. Fits perfectly, and even has an outside pocket for the charger and apple pencil :)
FRTMA for Apple Pencil Magnetic Holder Grip This makes the Apple pencil a lot fatter, but it makes it magnetic so you can stick it to metal tings :)
Drawing Glove To help with palm rejection and protecting the screen from smudging.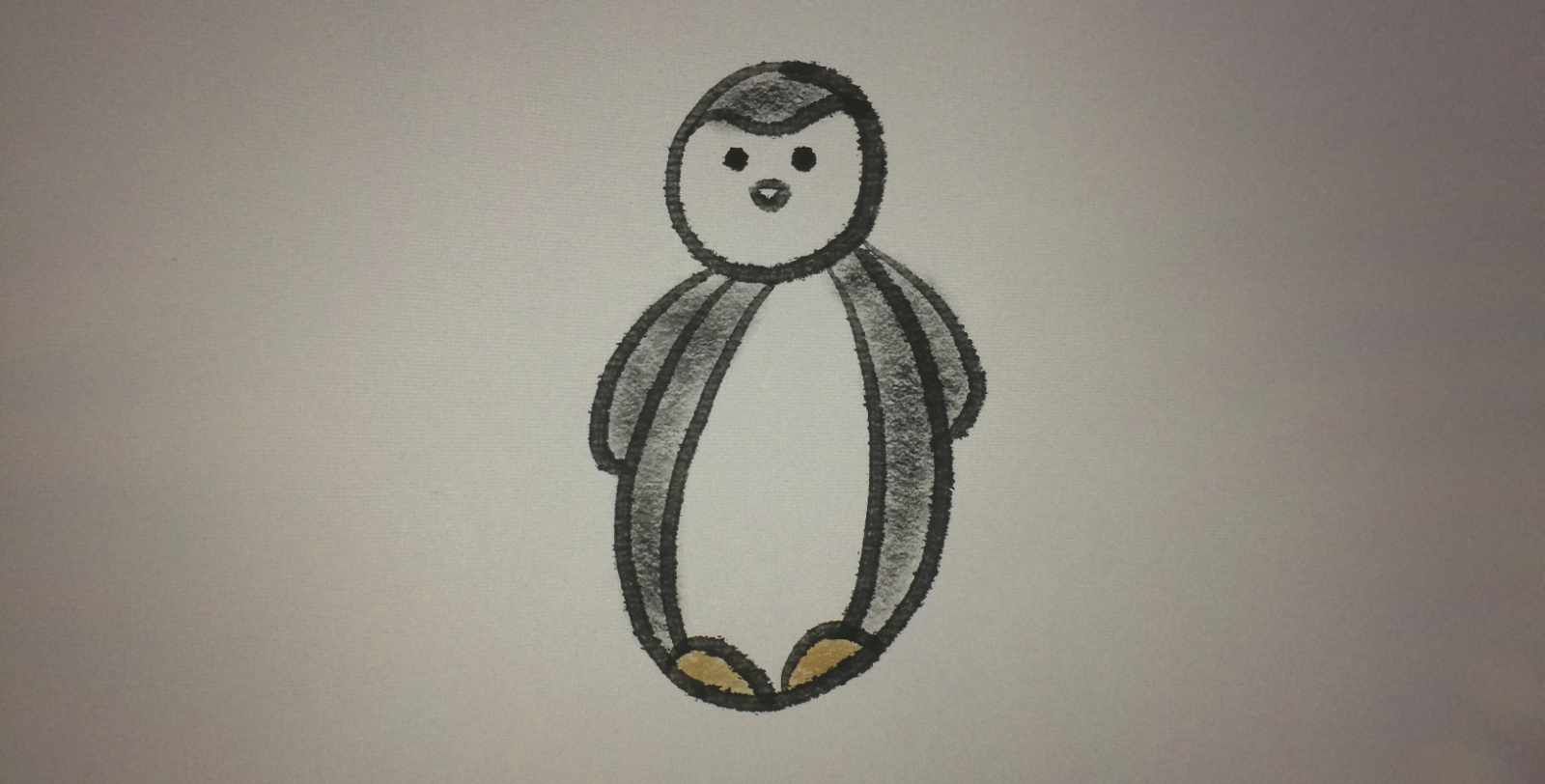 WHY I'M DOING IT
I just want to get good at using Procreate really. Hopefully, I can practice drawing my lil characters like Peter the Penguin too :)
Really hope you enjoyed this blog post, and follow along with my learning Procreate adventure. Why not play along too? Feel free to Contact Me and maybe we could share and learn together.
LINKS
• Beginner's Guide to Digital Painting in Procreate, by 3dtotal Publishing
• Art Book Downloadable Resources
• Bamboo Book Stand by Maison & White
• BELLEMOND Paper-Like / Japanese Kent Paper Screen Protector
• iPad Pro Magnetic Smart Stand Leather Case
• Apple Pencil Charger Adapter
• Grey Sleeve Carry Case
• FRTMA for Apple Pencil Magnetic Holder Grip
• Drawing Glove

ARTISTS FROM THE BOOK
• Aveline Stokart
• Dominik Mayer
• Izzy Burton
• Max Ulichney
• Nicholas Kole
• Sam Nassour
• Samual Inkiläinen
• Simone Grünewald