SIX DAYS OF PAINTING lilSOPHIE IN WATERCOLOUR: 30 IN 30 PAINTING CHALLENGE, DAYS 25 TO 30

The final 6 days of Leslie Saeta's 30 in 30 painting challenge, were without doubt the most fun … I created Watercolours paintings of my chibi inspired character lilSOPHIE. She mentioned in the latest lilNEWSLETTER, how happy I looked painting her, and she wasn't lying; I love producing lilSOPHIE art.
With the challenge over, here's the final six lilSOPHIE Watercolour Paintings I produced :)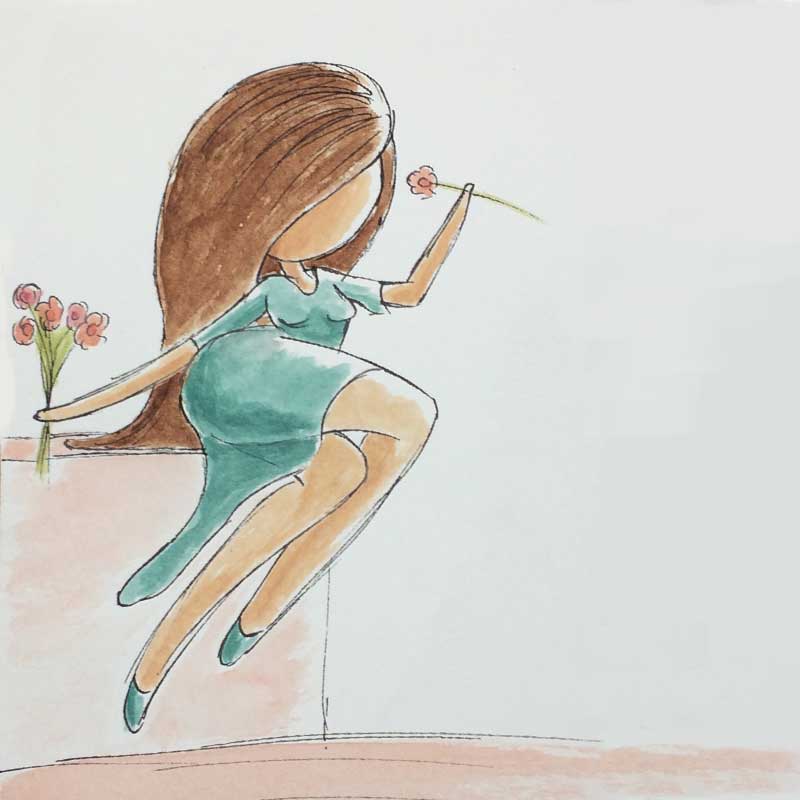 Aww… the first lilSOPHIE watercolour painting :) She's got breasts lol She's never had boobies before, she really is mimicking me :)
Size: 21x13cm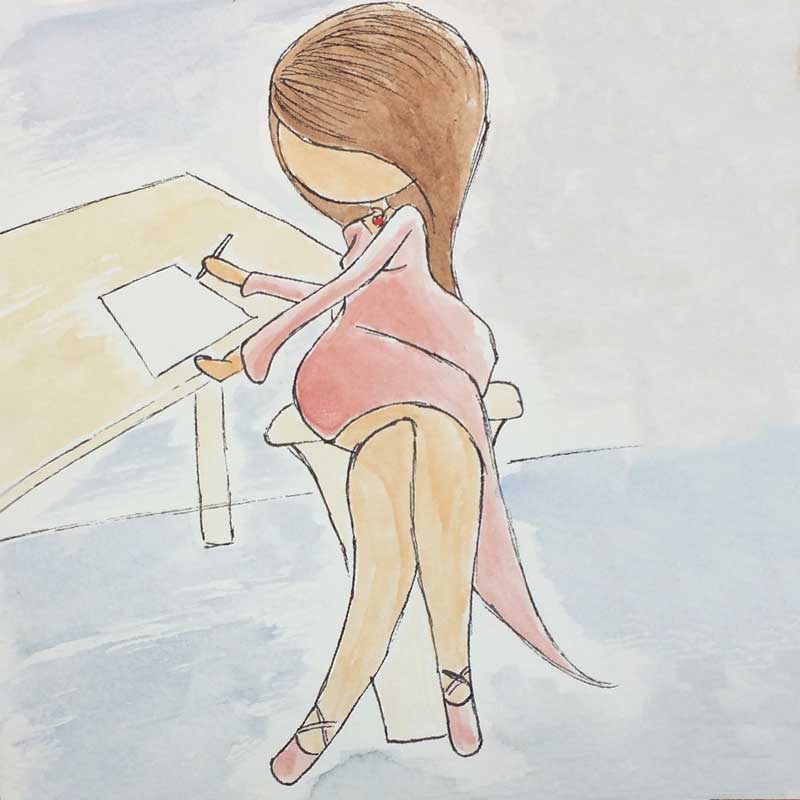 lilSOPHIE likes to draw too, but she needs to loosen her grip. Look how she's holding that pencil … tut … hold it at the tip, we want to see flowing lines girl :)
Size: 21x13cm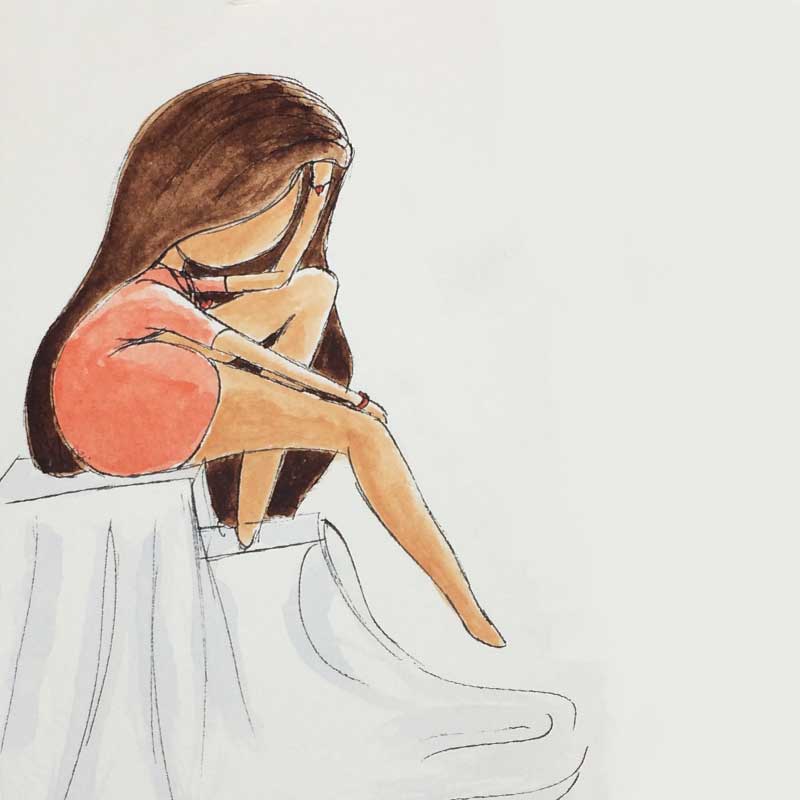 One of my favourites, I like the feel of this one, and the colour of her dress :)
Size: 21x13cm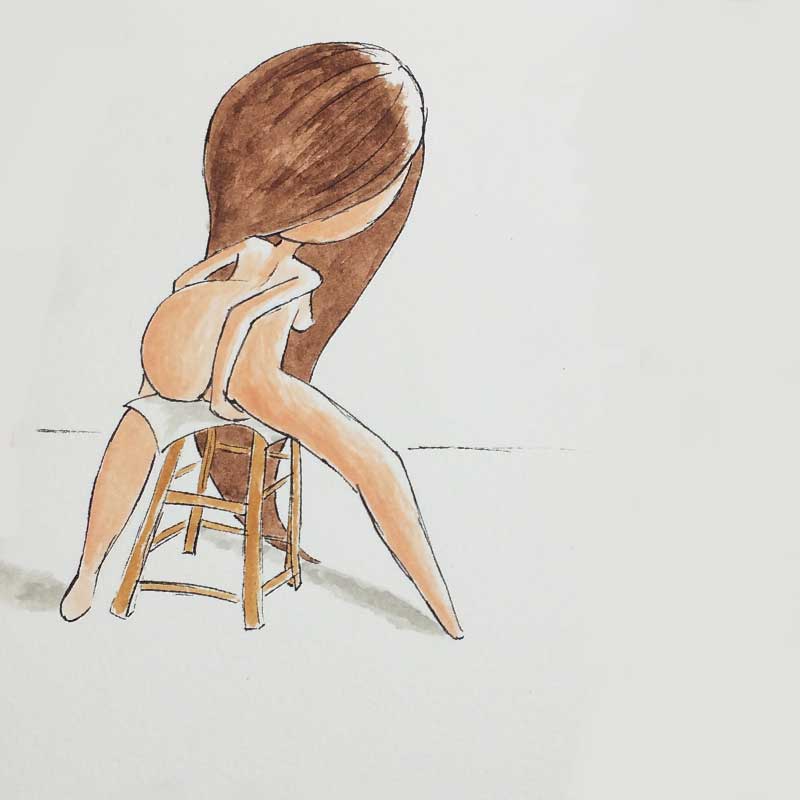 lilSOPHIE gets a bit Saucy :) She was posing for a life drawing class when I painted this one :)
Size: 21x13cm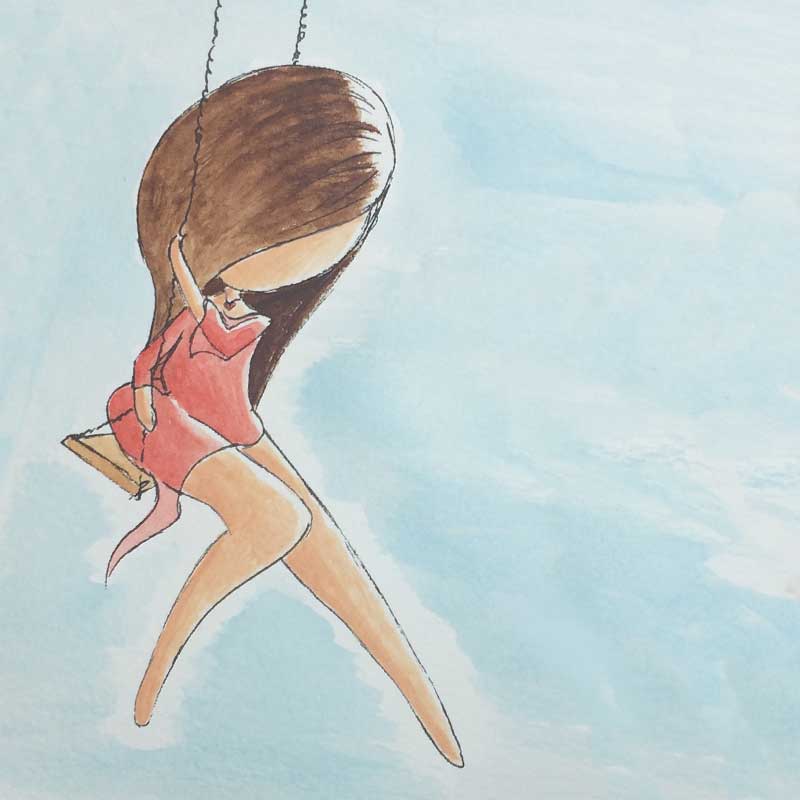 I like this one … just peacefully swinging away, totally content, totally free :)
Size: 21x13cm
WHAT I'VE LEARNT
Everything I spoke about last time remains true here too, like how Less is More with Watercolour, and how it's good to Leave Areas of the White Paper Showing … the new technical thing I learnt, was that Skin Tones are a mix of: Yellow, Red and White … sometimes I mixed it too yellowy, sometimes too dark … but I always enjoyed trying to create a realistic skin tone :)
I also learnt something I noticed during the Digital Dream Challenge … I need to improve my ability to Understand how Light Works. I've tried to find a good practice exercise for this, but I'm struggling. Maybe I should finally find that Mannequin I've stuffed in a cupboard somewhere, and actually use it lol I could shine lights on it from different angles, and study / sketch how the light and shadows behave. You know what, I'm going to o that. I'll do it next week and make a blog post about it, woohoo :)
Honestly, this past six days weren't really about how to do this or how to do that, instead I learnt one really important thing. I learnt what excites me more than anything else. What I want to be doing with my art time moving forward … I want to be producing lilSOPHIE art :)
I had so much fun, it was one of those things where after each finished painting I just wanted to keep going; I see now my heart is bursting to bring lilSOPHIE to life :)
"I think the loose simple nature of watercolour, kind of fits with her simple, flowing essence. "
EVERYTHING STARTS TO MAKE SENSE
It worked out really well, painting lilSOPHIE, because having done GESTURE DRAWING for years, first with QuickPoses.com, and now with the excellent Croquis Cafe YouTube Channel. I realised how they aren't just about learning how to capture the essence of a pose, they can be used to create finished artwork.
All of these lilSOPHIE paintings were based off Gesture Drawings I'd previous done. I never planned this, it just kind of happened naturally. Thing is, I started thinking … I have literally 10000's of gestures on pieces of paper all over the place, well, each one of those could be turned into a future lilSOPHIE painting. All those hours spent doing gesture drawings over the past few years, where at times I sometimes wondered, why am I doing this? lol It finally starts to make sense.
Before this challenge, lilSOPHIE had only ever been a digital creation of mine, but it felt more Special painting her in Watercolour, hopefully that's not just because it's something new. I don't think it is, it feels different to that. I suspect I'll end up using the Digital Painting for lilSOPHIE website images, and than Watercolour paintings for finished pieces :)
I'm not sure how well she would work with oil paints, I think the Loose Simple nature of Watercolour, kind of fits with her Simple, Flowing Essence; like the gestures, it just kind of fits together nicely.
NEXT SIX DAYS
There are no next six days :( the challenge is over; it was so much fun though, I'm so glad I did it.
If you've never done one of these before, please please please give it a try.
Something about it feels Epic, and it Motivates you so much … plus, you realise … Wow. If I get my head down, I can actually produce quite a lot of paintings :) Right now, I've had a week off from producing art and dived deep into the Lucid Dreaming rabbit hole, but the goal is to come up with some sort of plan to try and produce a lilSOPHIE piece of art every day, even if it's just a pencil sketch … I NEED TO MAKE MY HEART HAPPY :)
Be sure to check out my Twitter feed, where I post Gesture Drawings, lilSOPHIE Sketches and Stuff :)
"EVERYDAY'S A GOOD DAY WHEN YOU PAINT."
– Bob Ross
"Art enables us to find ourselves and lose ourselves at the same time."
Thomas Merton