THE DIGITAL DREAM WEEK TWO

W
eek two of the
Digital Dream
, a
75 day challenge
I've set myself of
Studying and Documenting the process of Learning Digital Painting
. I take Thursdays off, so a Digital Dream week is 6 days, and each week I'll be doing a little blog post, like this one, where I'll share some of my sketches, struggles, and various tips I pick up along the way.
The main take away from this week, was
"TRADITIONAL DRAWING SKILLS ARE KEY."
Whereas last week was all about getting to grips with the hardware, software and basic keyboard shortcuts … this week was all about traditional drawing skills, and realising how important they are to digital painting.
At least at this early stage
digital painting appears to be two main parts
feeling comfortable with the device and software; learning the software skills.
being able to translate what you want to draw, into what you actually draw; learning drawing skills.
Even if you mastered, say Photoshop, you'd still need drawing skills. I know it may seem obvious, but I didn't really think about it like this before. This is cool, because it means you can work traditionally and digitally at the same time :)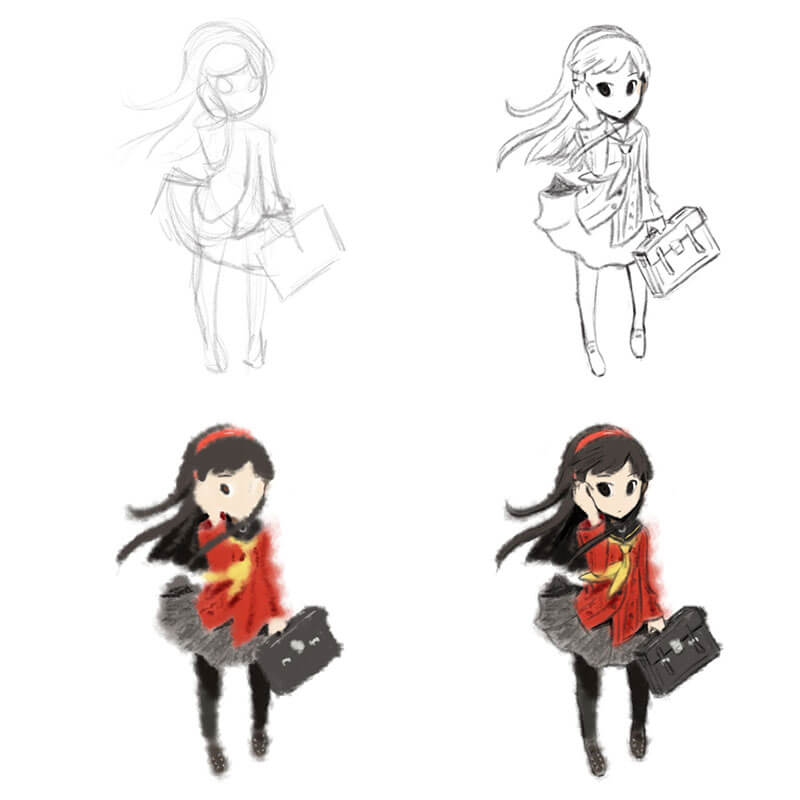 YUKIKO AMAGI FROM PERSONA 4 SKETCH
Hot off the heels of my Chie sketch from week 1, day 7 saw me sketch her best friend Yukiko Amagi. I didn't know what I was doing half the time, but I was having fun :)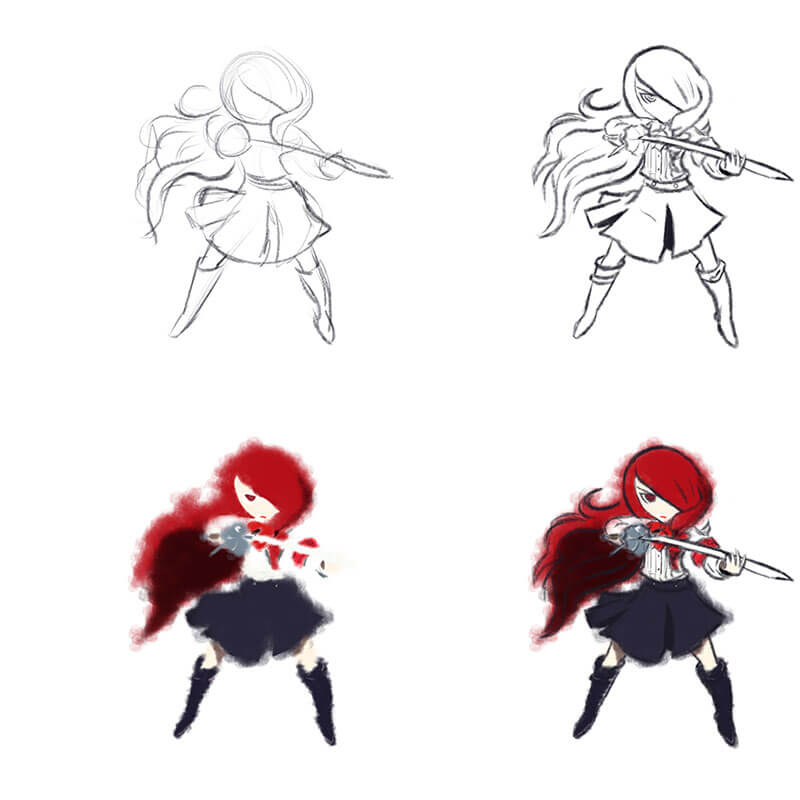 MITSURU FROM PERSONA 3 SKETCH
I played around with a piece of software on day eight, called PureRef. It's pretty amazing really, it allowed me to have a reference image of Mitsuru from Persona 3 on screen, separate from Photoshop. Hard to explain, but I detail it (also known as fumbling about) a bit in this YouTube video.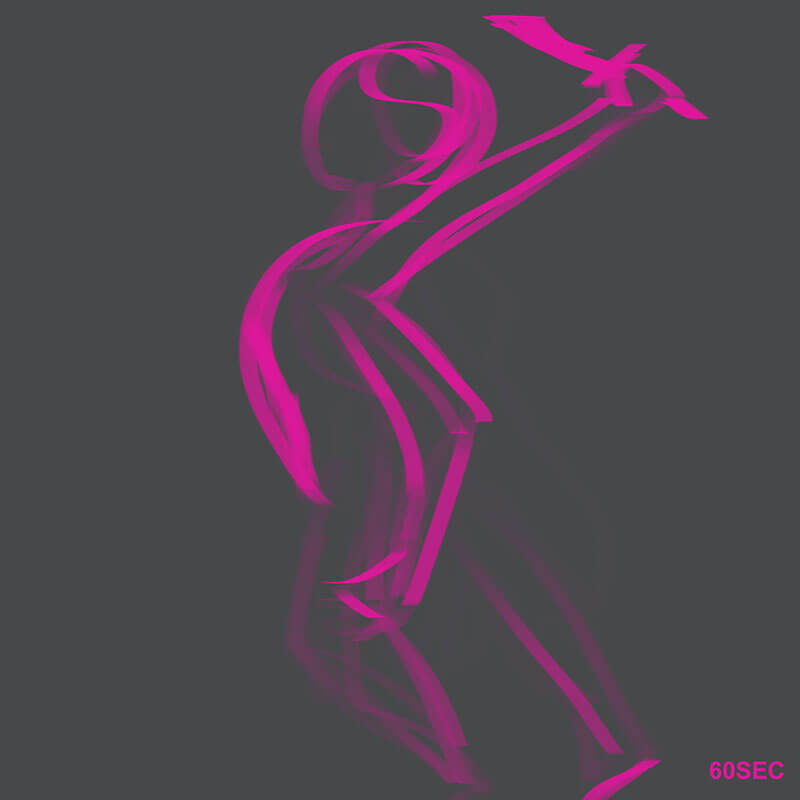 GESTURE DRAWING
My Favourite Gesture Drawing from Day Eight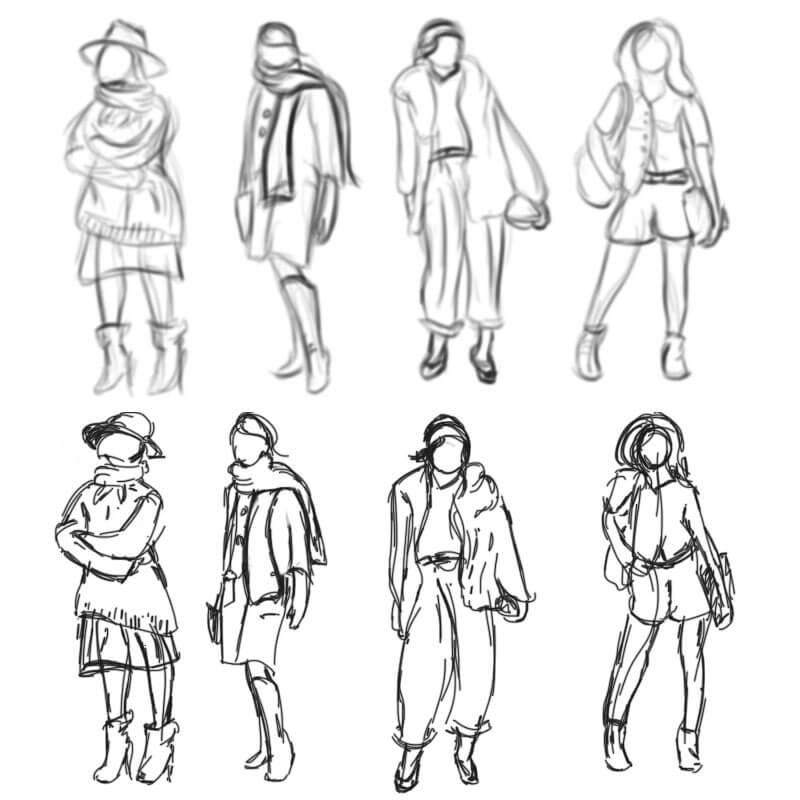 FASHION COSTUME GESTURES
This was a fun day. I used photos from The Sartorialist website, to create little sketches, capturing the gesture of the various models / costumes.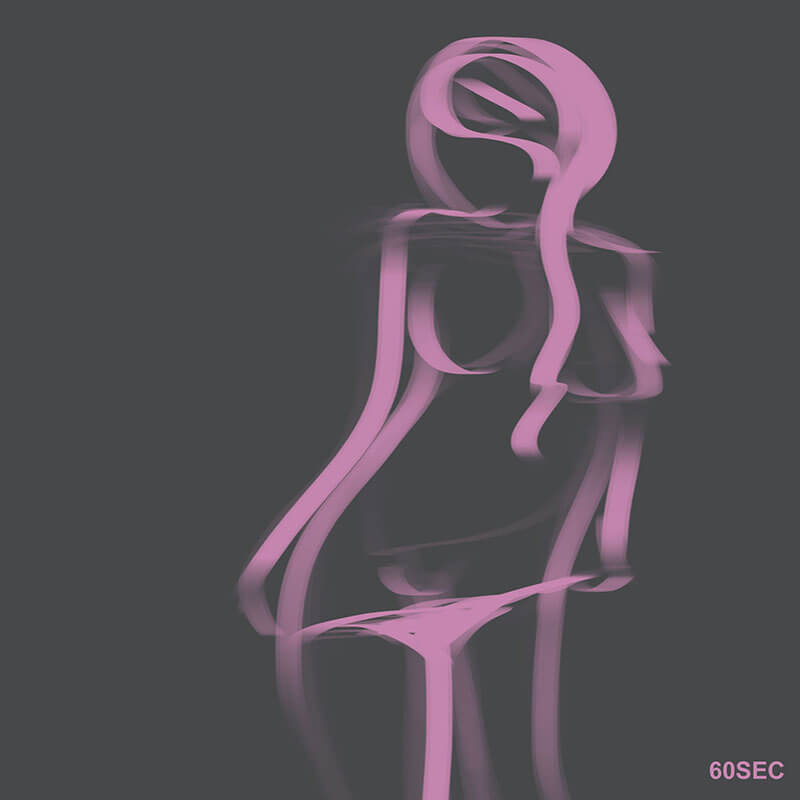 GESTURE DRAWING
My Favourite Gesture Drawing from Day Nine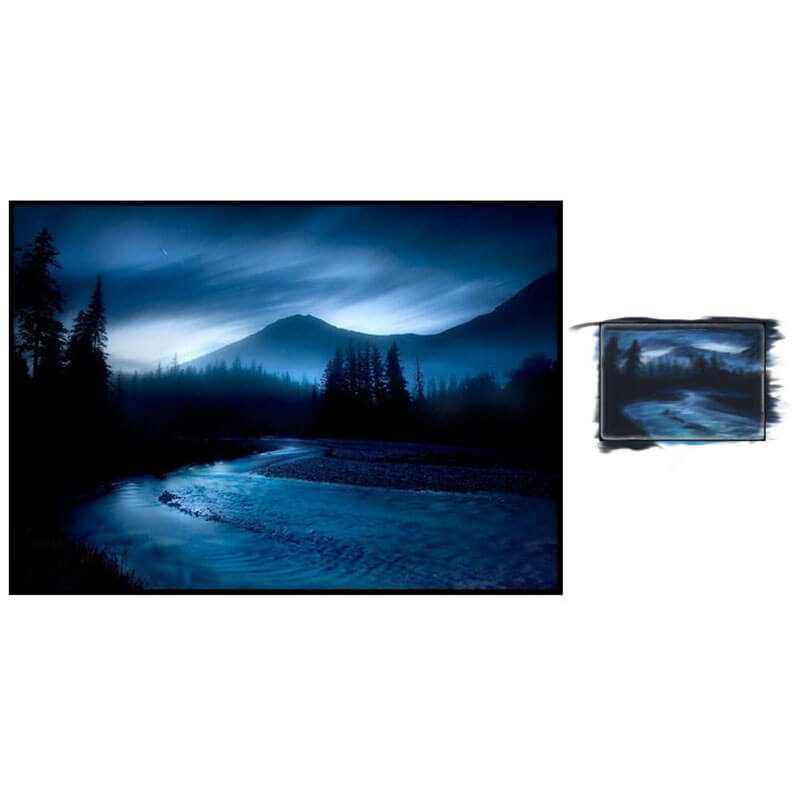 THE TINY COLOUR STUDY
This was another fun little exercise from CtrlPaint called The Tiny Study
Like all the exercises so far, this one can be done digitally or traditionally. It's so much fun, you have to try and match the colours in a reference image without using the eyedropper; much harder than it appears, but so much fun.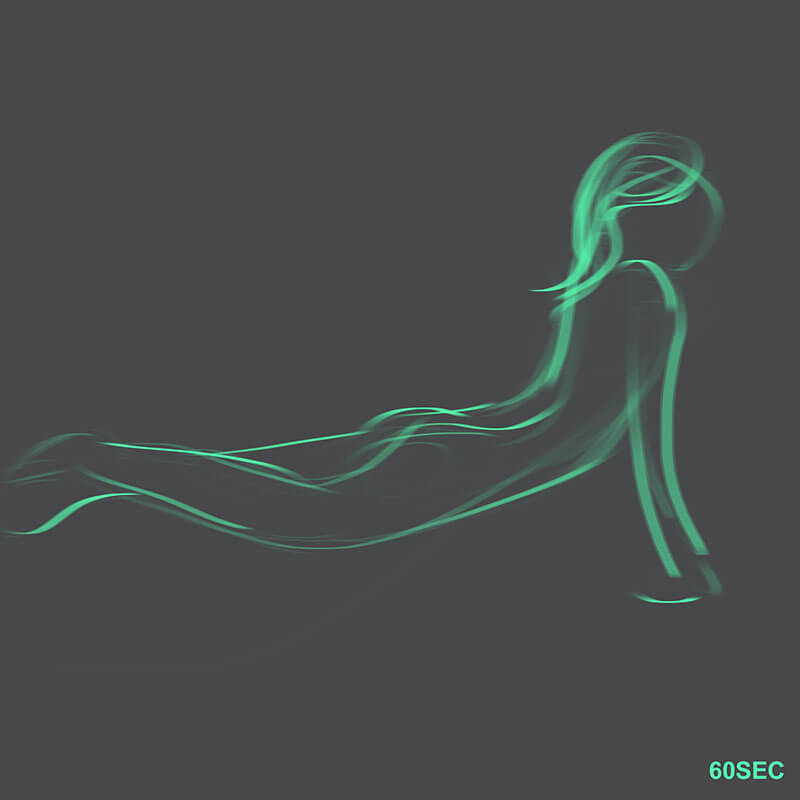 GESTURE DRAWING
My Favourite Gesture Drawing from Day Ten, I lowered the size of my brush and felt a lot more comfortable. I also had a low flow of 19%, so that I could build up the lines a lot more gently.
This was the first time I felt semi comfortable with the brush tool :)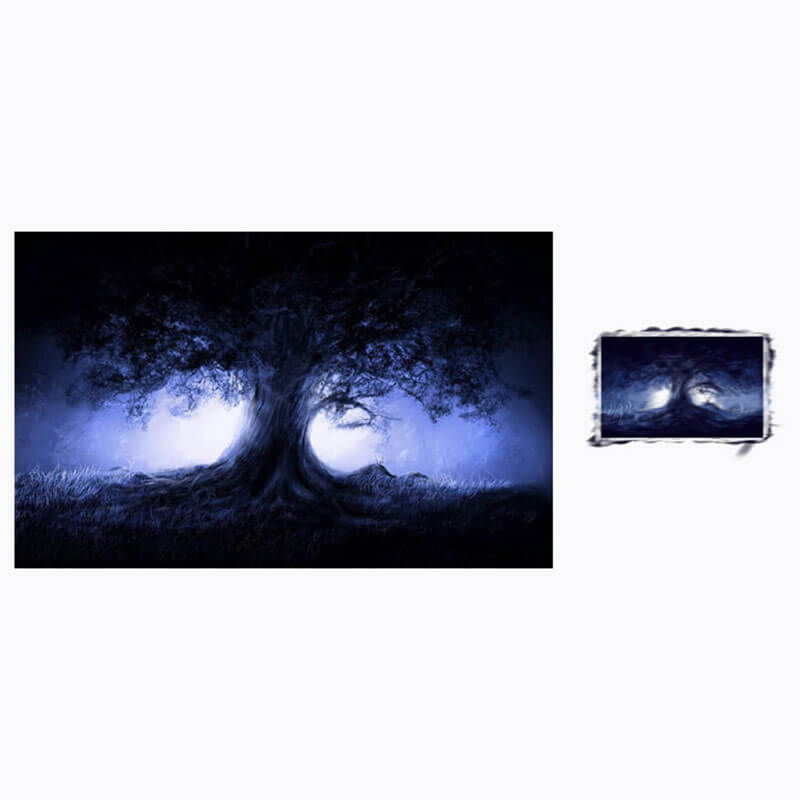 ANOTHER TINY COLOUR STUDY
I enjoy this exercise so much, and feel like I'm learning so much, that I'm going to try and make it a new daily exercise. They take me about 30 minutes, but Matt Kohr, from CtrlPaint.com, who cam up with the exercise says they take him about 5 minutes, so could do a couple of these for fun each day :)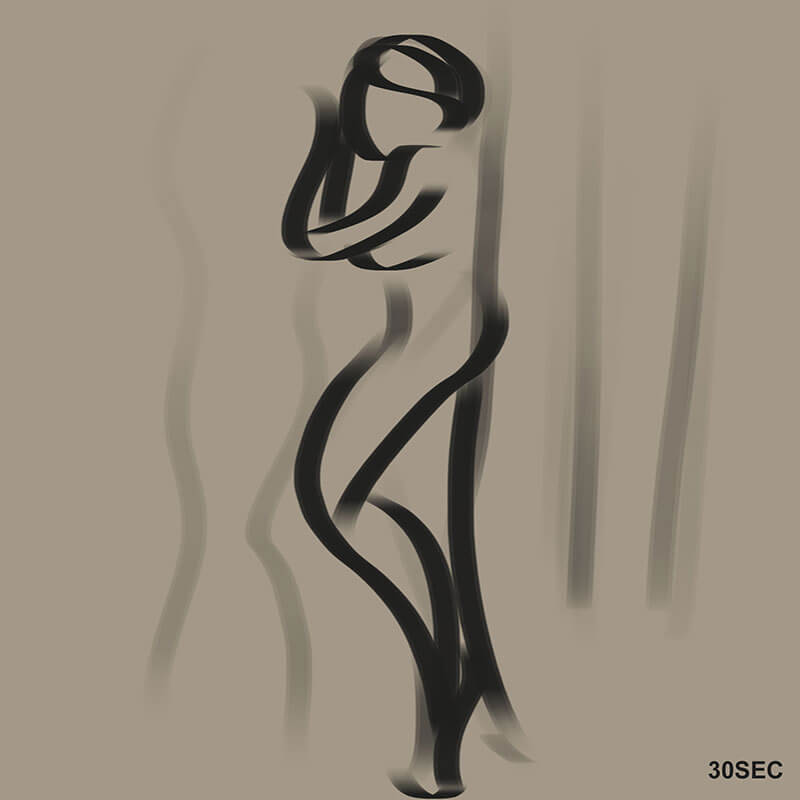 GESTURE DRAWING
My Favourite Gesture Drawing from Day Five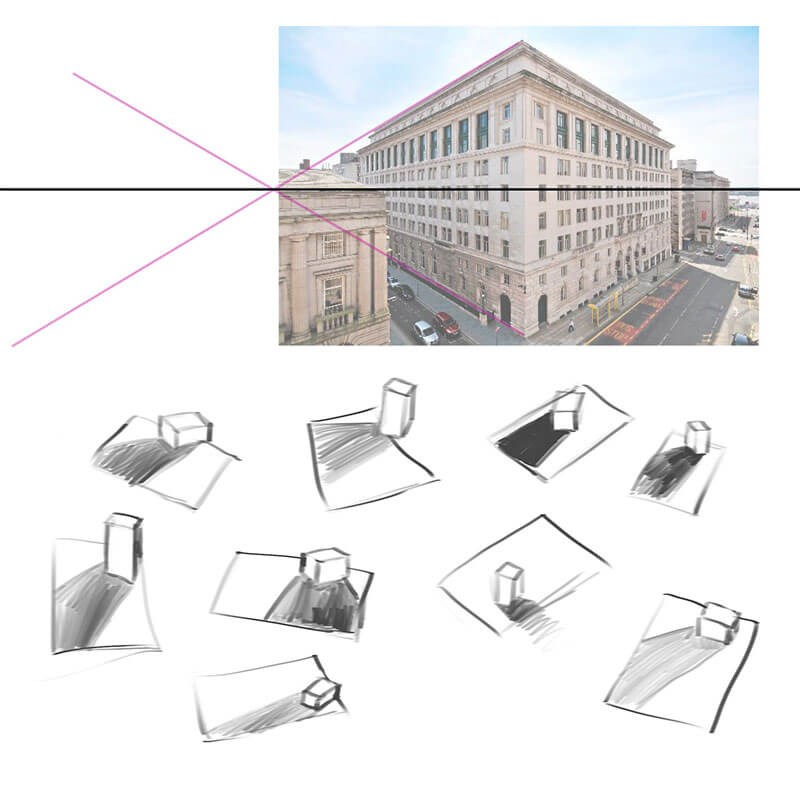 PERSPECTIVE
The final day of week two was all about Perspective, like Marshall Vandruff, Matt Kohr at CtrlPaint has a way of making this complex subject, much easier to understand.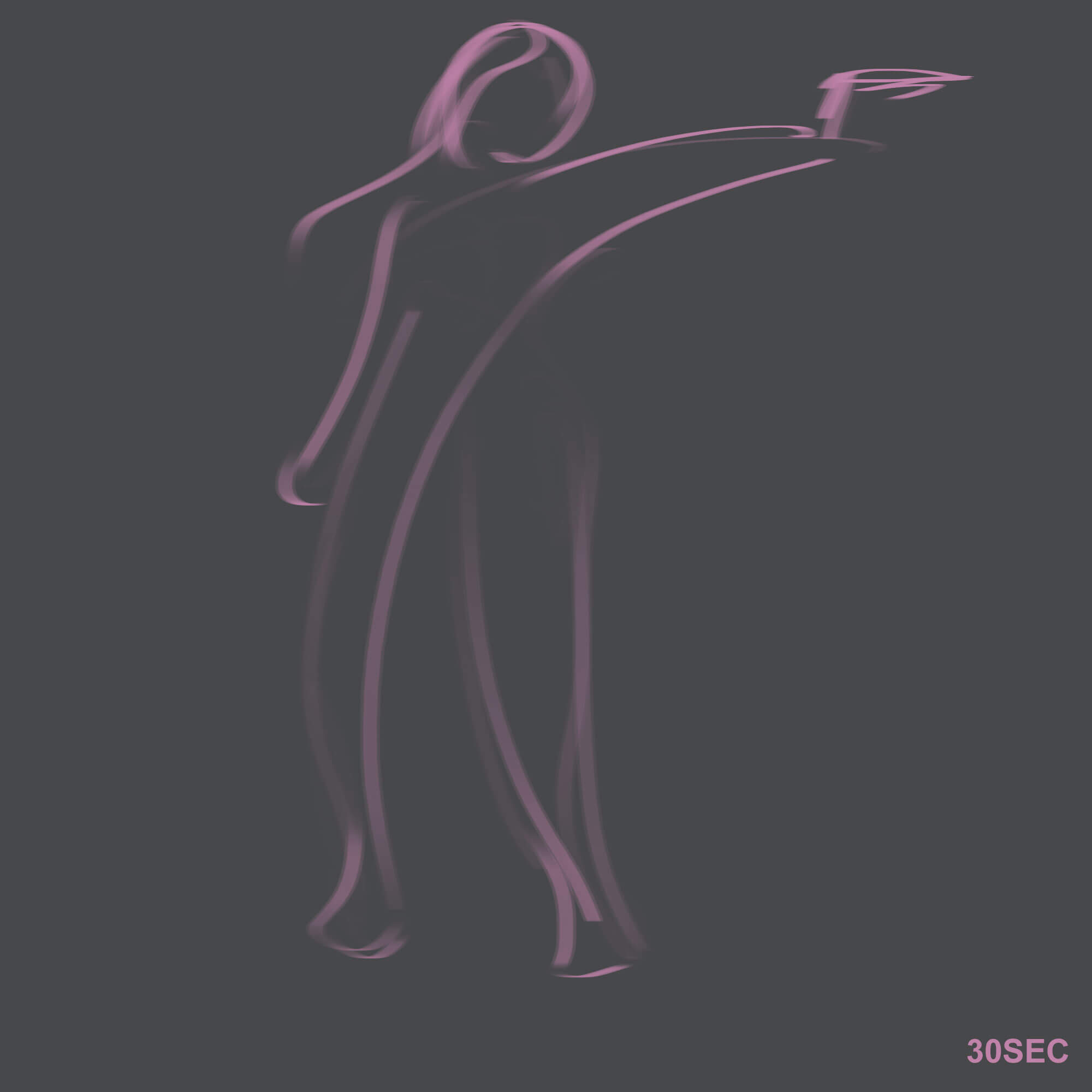 GESTURE DRAWING
My Favourite Gesture Drawing from Day Twelve
Keyboard Shortcuts Learnt This Week
CTRL + T • Free Transform Tool
RIGHT CLICK WHILE CTRL + T ACTIVE • Flip Layer Horizontally
CTRL + [ • Move Layer DOWN the stack
CTRL + ] • Move Layer UP the stack
USEFUL RESOURCES & WEBSITES
PURE REF • great piece of software for using reference images
LINE-OF-ACTION • great site for gesture drawing (I like that it has animals) – I still prefer QuickPoses.com though :)
SCREEN MUSINGS • tons of film screenshots, great for using as reference photos
THE SARTORIALIST • fashion website, ideal for fashion gesture drawing :)
SKULL SKETCHER V2 • free tool for viewing the skull from any angle, in any light – great for studying/ sketching
WEEK THREE
Feeling more comfortable with the tablet, pen, and keyboard shortcuts, it was now time to start tackling some more complicated digital painting skills.
Week Three was all about Clipping Masks; so powerful. Find out more in the WEEK THREE BLOG POST
"Everything about Digital Painting
is strictly routed
in Traditional Drawing."
– Matt Kohr • CtrlPaint.com
"Art enables us to find ourselves and lose ourselves at the same time."
Thomas Merton