THE DIGITAL DREAM WEEK FOUR

I'M SIMPLIFYING THE BLOG POST
This weeks blog post will be slightly different. Last week I converted the daily videos into a weekly one, and now the blogpost is going to morph into more of a quick diary recap, which is what I originally planned for it. I'll be using the daily posts from my Facebook Art Page Digital Dream Album, so lets jump in and see what happened this week :)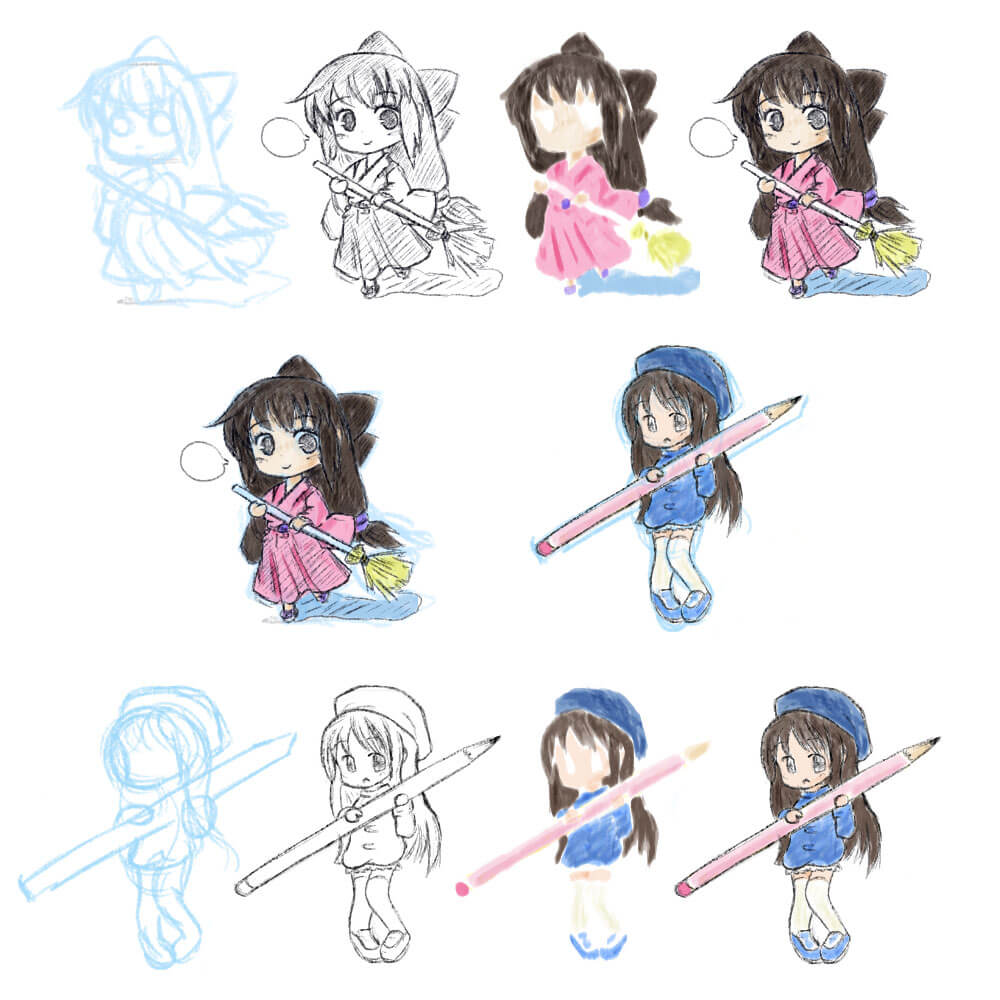 Is that the time already? :)
Today was all about sketching other artist's lil chibi characters; copying's my favourite way to learn.
My day job is cleaning, so I thought it fitting I sketch a chibi cleaner.
Reference from DeviantArt user
• catPlus.deviantart.com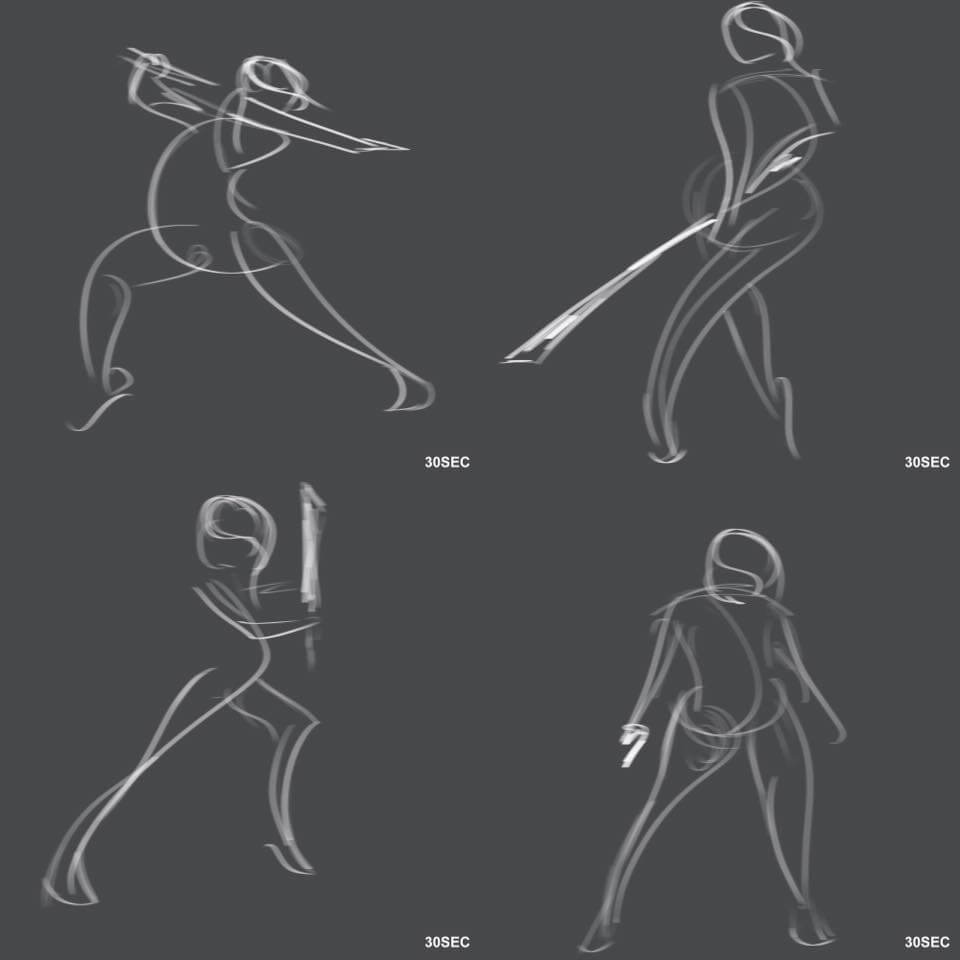 This past few days my eyes have been feeling really odd
It's become so distracting, I've ordered a pair of computer glasses.
If they don't help, this little experiment may be getting renamed –
The Oil Painting Dream lol
Gesture Drawings using my favourite website
• QuickPoses.com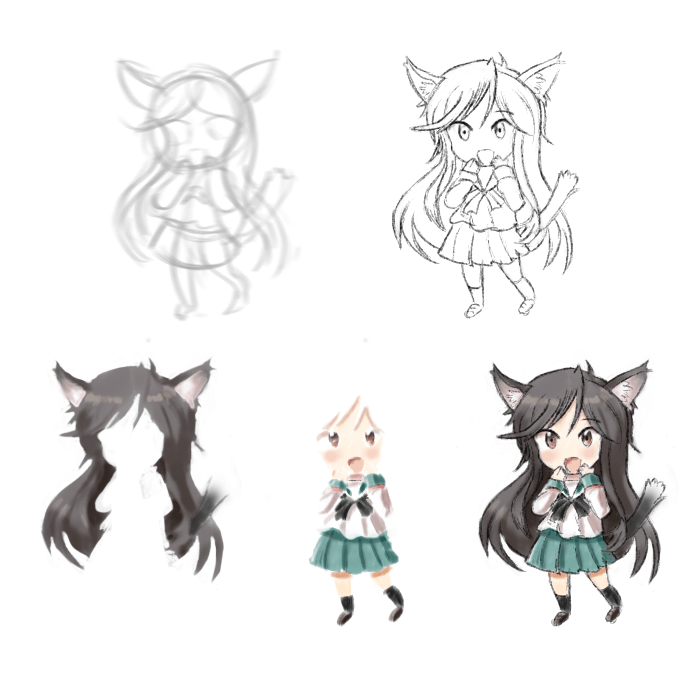 Time disappears when you're making Art
Was supposed to have an early night tonight … nope lol
Tried something different with this one; made her hair a separate layer.
Makes me think. You could draw loads of different hair styles, than place them on top of different characters
Kind of like a virtual wigshop lol
Cat Girl Reference by Artist Xithyll
• redbubble.com/people/Xithyll
Where's the Undo button?
I pick up my computer glasses tomorrow, hopefully they help, because today I had to rest my eyes.
I did my daily gesture drawings in Photoshop, but ended up spending the rest of the time with traditional pencils
I'm not making this up … but I was sketching and drew a line, I didn't like it, so thought, I'll just undo it lol
If I have to abandon working digitally, I'm going to miss that undo button!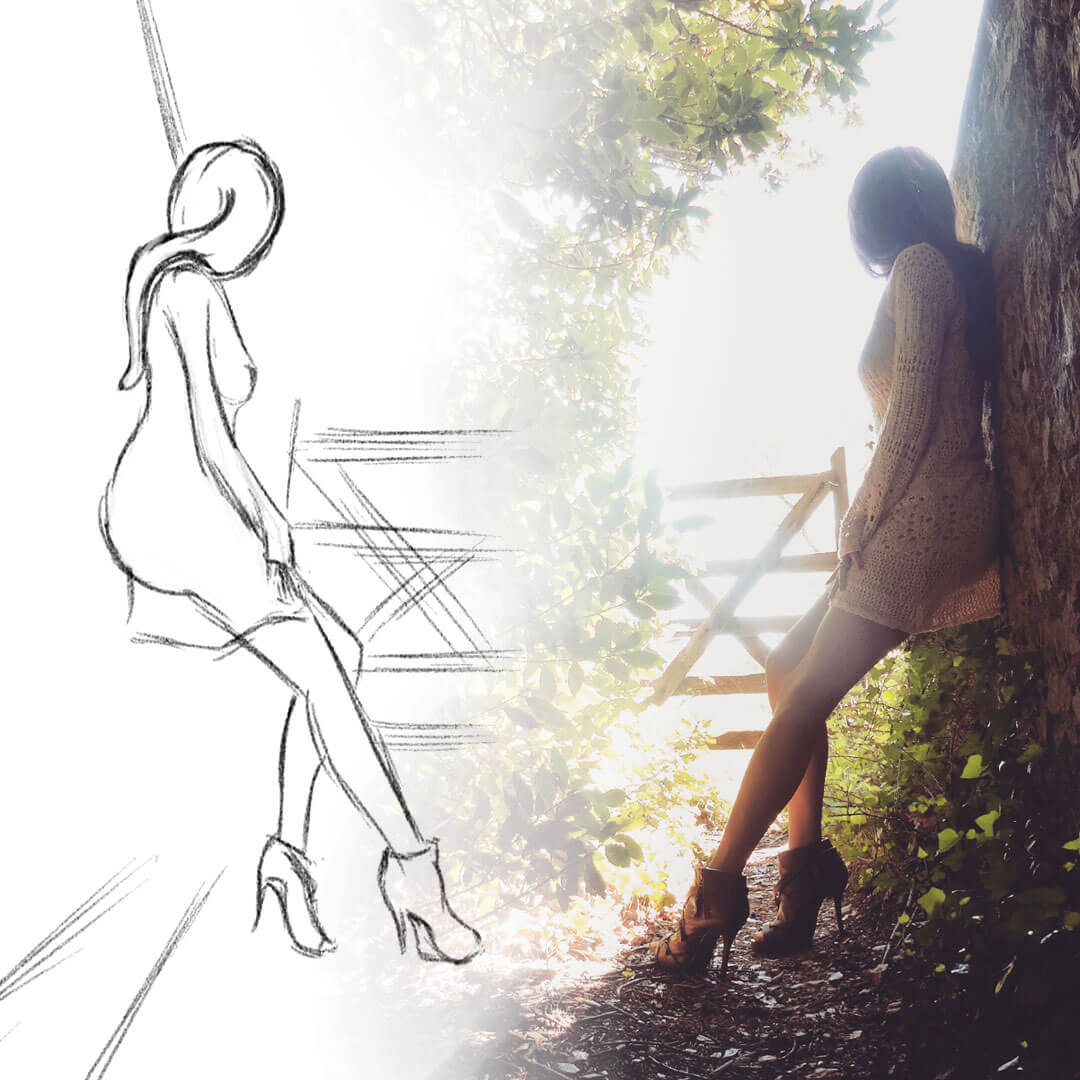 Computer glasses seem to work … and they're sexy
They convert the bright white light into a more warmer shade; easier on the eye, and makes everything look quite nice actually
Thought I'd try to turn one of my photos into a painting today
I did start to add colour, just ran out of time.
Reference Photo from
• My Photos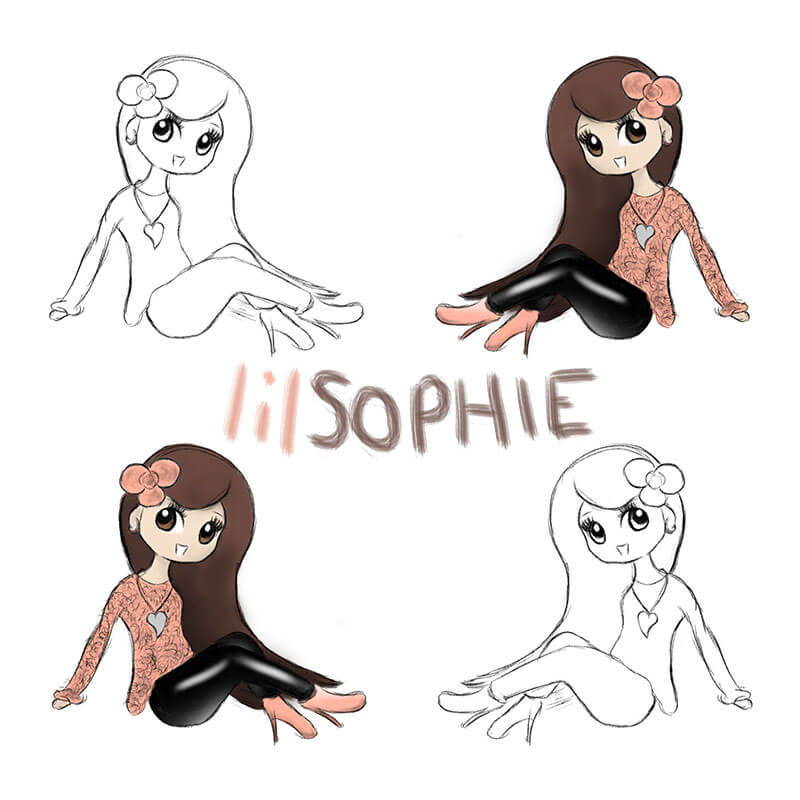 Captains log, Digital Dream Day 024 … eyes seem ok for another day
I have got to start sketching lilSOPHIE this week, as the days are passing so quickly.
She isn't going to ultimately look like this though; this isn't chibi, and she's a chibi … so I need to squish her a bit lol
Got to work out how to turn a photo into a chibi character? No idea what I'm doing
EYE STRAIN
I never realised how much I was going to suffer with this. It started around week two, but I didn't really realise. I just thought I was a bit tired. I wasn't tired though, my eyes were just aching.
At first it was just a bit unpleasant, but it got to the point last week, where on day 22 I had to put the computer to one side and work traditionally instead, just to rest my eyes. I'm a firm believing in leaving no stone unturned, so instead of just calling it quits I'm trying everything I can to reach a point where I can work digitally and feel comfortable.
If I have to stop working digitally I'm ok with that though. The whole point of this experiment was to find out if I enjoy the process, and while I adore the actual act of digitally drawing, I don't like the eye strain. I've done a number of things to try and help so far, including:
Installing f.lux
switching to my bigger 1080p monitor that was connected to the PS4
activating the Windows 10 night mode and
purchasing a pair of computer glasses from Amazon
So far they've helped, but I do still feel a slight achy feeling. No where near as bad as it was though, so I'm going to give it a few more weeks and see how it goes.
WEEK FIVE
Week Five was a strange one … I realised I had to refocus this whole challenge – Find out more, in the WEEK FIVE BLOG POST
Be sure to check out my Facebook Art Page Digital Dream Album which gets updated daily :)
"Leave no stone unturned."
– Euripides
"Art enables us to find ourselves and lose ourselves at the same time."
Thomas Merton