THE DIGITAL DREAM WEEK EIGHT

T
wo months in on 
The Digital Dream
; I spent week eight back on the computer, sketching
lilSOPHIE
, and bringing her sidekick
KEVY
 to life.
The main struggle this week, was my Line Quality.
I have a few things I'm going to talk about that I will try this week to see if I can improve it, but first, let's take a look at this weeks daily posts from my Facebook Art Page :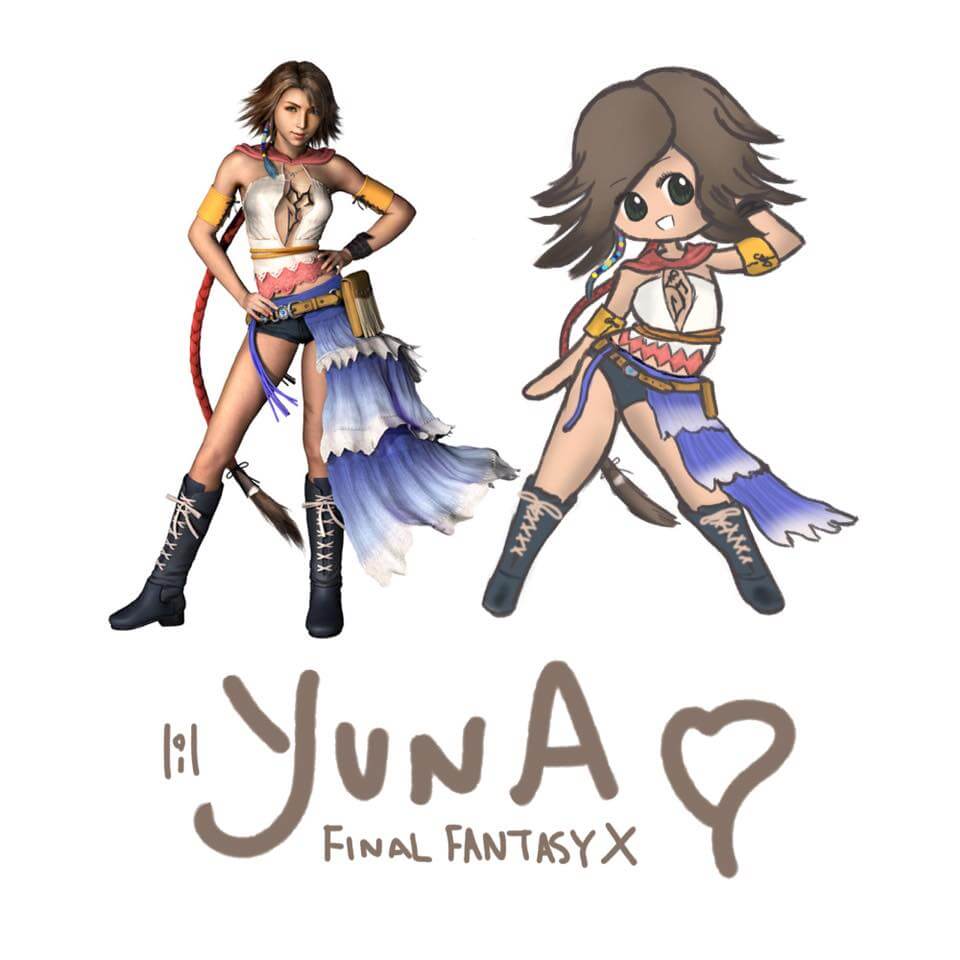 lilYUNA, from lilFINAL FANTASY X lol
One of my all time favourite videogame characters; this was too much fun :)
Realised something today too … if you're working digitally, you can recycle content.
So you could spend a day doing nothing but eyes, stock pile them, than basically just cut and paste them into your future characters
Sneaky, but that's why digital is kind of cool, you can focus on the fun stuff :)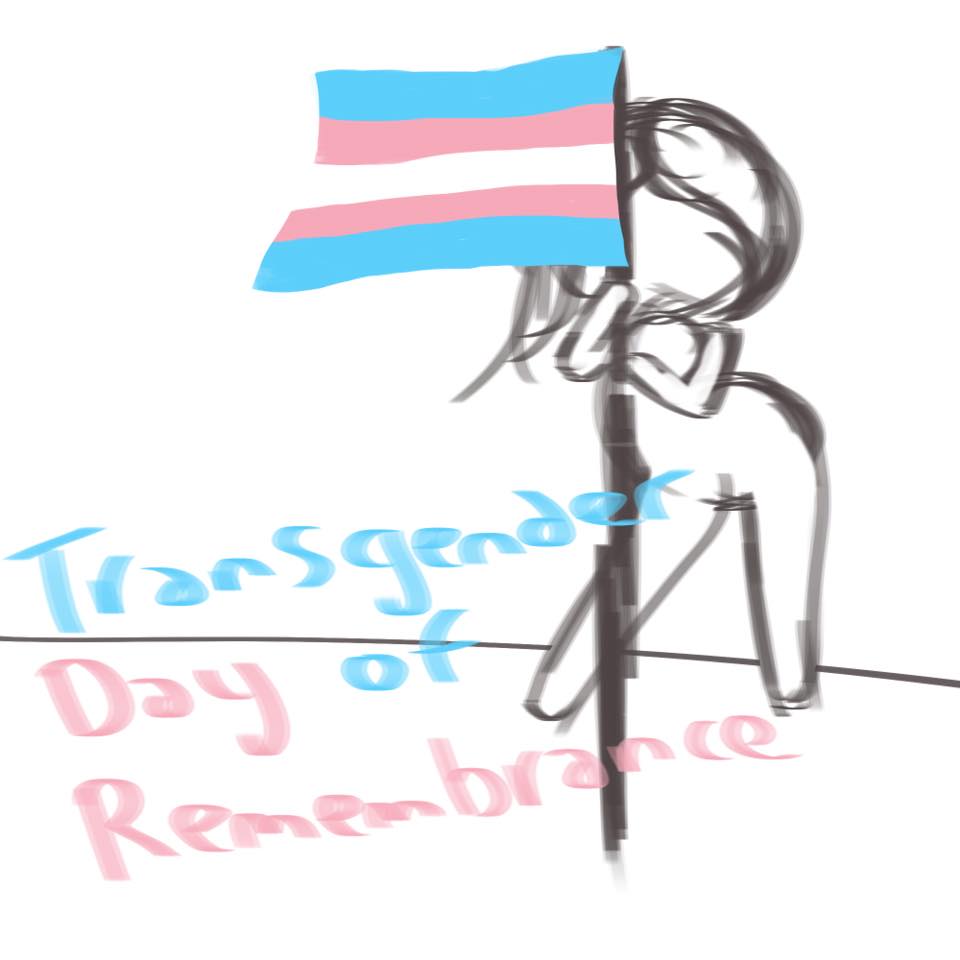 I just got back from a Transgender Day Of Remembrance service, held by the NotAlonePlymouth.co.uk Transgender Support Group.
I had planned to post a lilSOPHIE digital sketch I drew earlier, but instead, I felt inspired to add the Trans Flag to one of my quick gesture drawings.
It may not be pretty, but it's the best I can do for now.
It was pretty shocking to hear all those names being read out.
So many people; Killed for simply trying to be themselves.
The truth is, she may be lil, but my motivation for bringing her to life, has always been that one day she will stand tall.
Strutting her stuff like only she can, bringing joy and awareness to kids around the world via Trans related stories.
Helping the younger generation struggling with being transgender to accept themselves, and those who aren't, to be open minded so that the future is a brighter, safer and more accepting place to be.
Hearing all those names being read out today, made me even more determined to bring lilSOPHIE to life.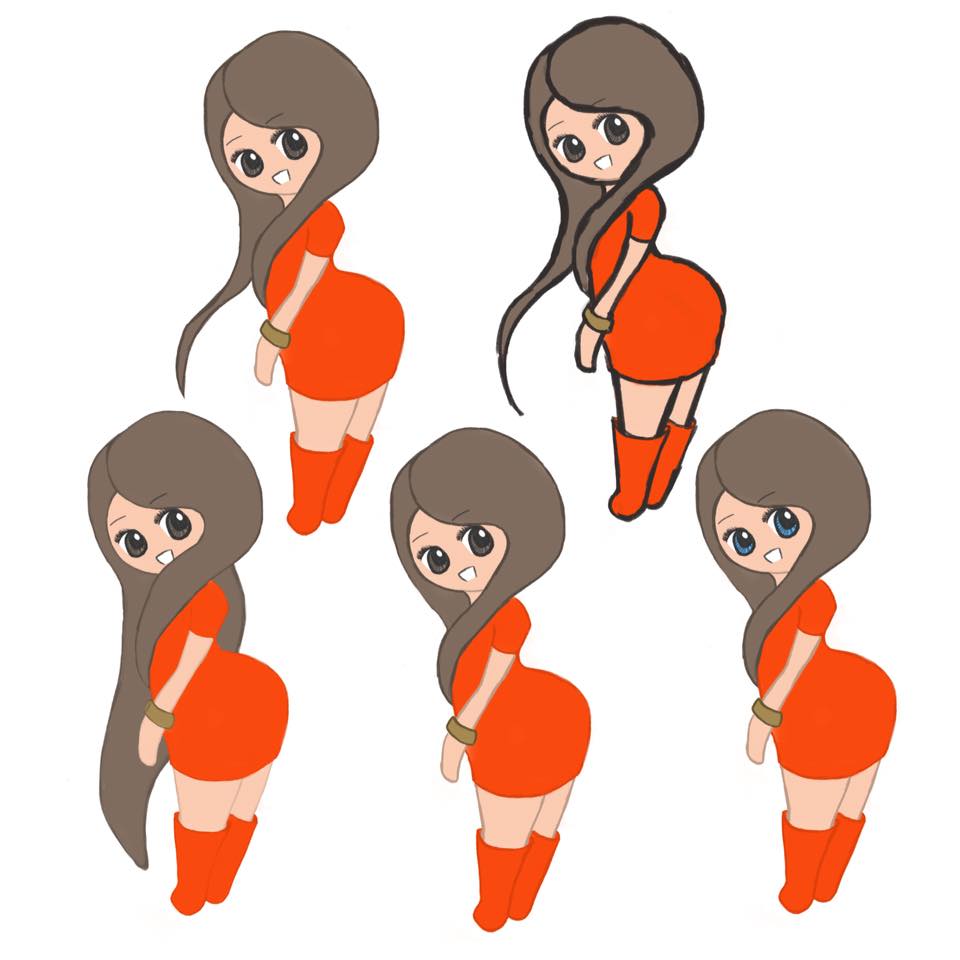 Think she's getting ready for Christmas :)
Tried something different today; changed the black lineart into a darker shade of each colour within the drawing.
I think I prefer it, but the way I was doing it took way longer than I feel it needed to.
Played around with her hair too and gave her blue eyes … I might have to get some coloured contacts now, I like the blue eyed lilSOPHIE :)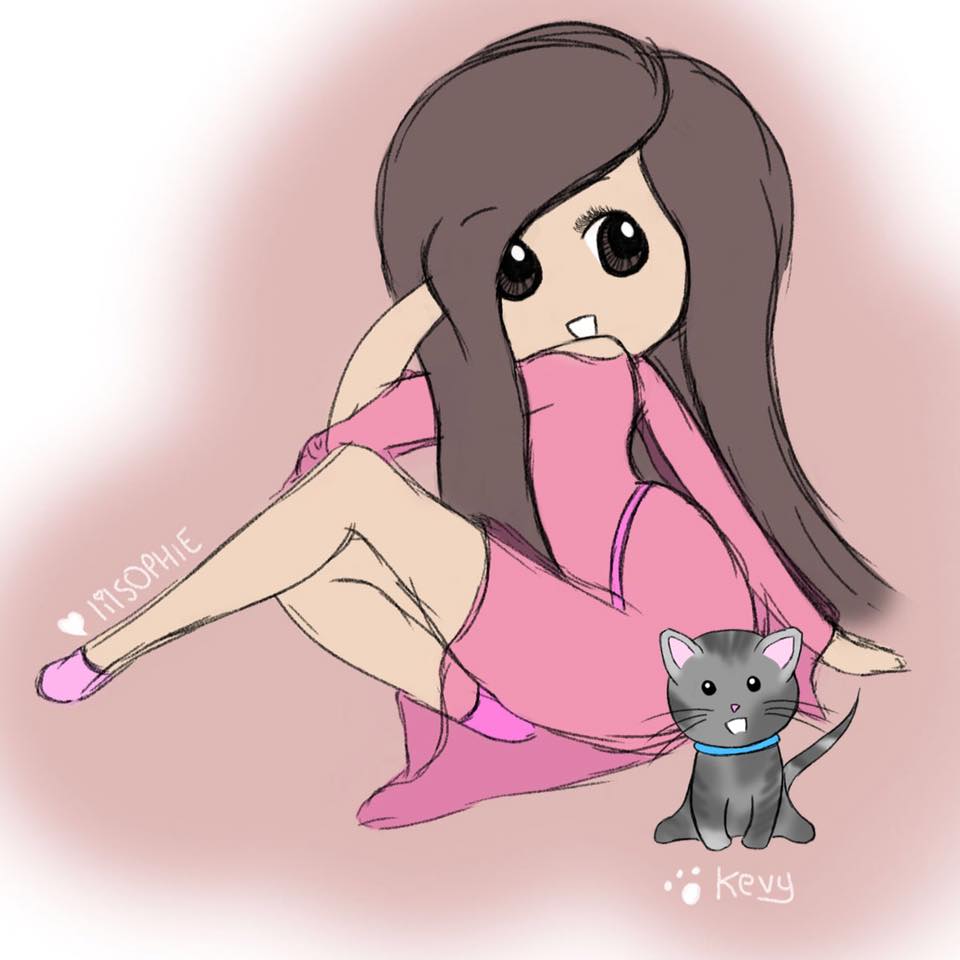 Here Kitty Kitty … it's lilSOPHIE's sidekick – Kevy the Kitten :)
I've always called him Kev the Cat in my head, but in bed last night I started sketching him for the first time and changed him to Kevy.
He's the sensible one in the relationship; I was tempted to give him glasses, or a Monocle lol
"You're So Boring Kevy."
lilSOPHIE can often be heard saying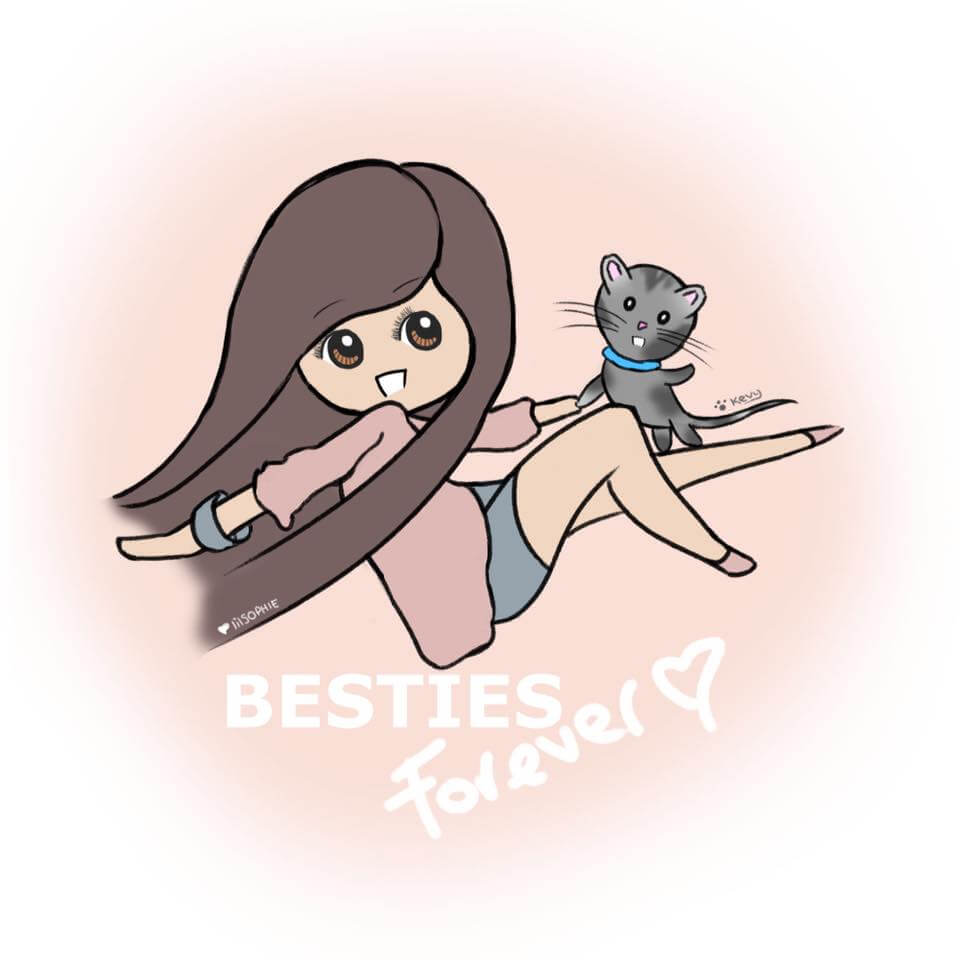 lilSOPHIE & KEVY, Besties Forever 💕
Tried playing with her eyes today; in my sketchbook I can do nice eyes, but soon as I get on the computer, they always turn out weird lol
I blame the brushes lol
I actually purchased Clip Studio Paint Pro today, it's only £20 for a couple days :)
Haven't installed it yet, but someone at Art Class said how it has this ability to smooth out your sketchy lines
Clip Studio Paint Pro • ClipStudio.net/en/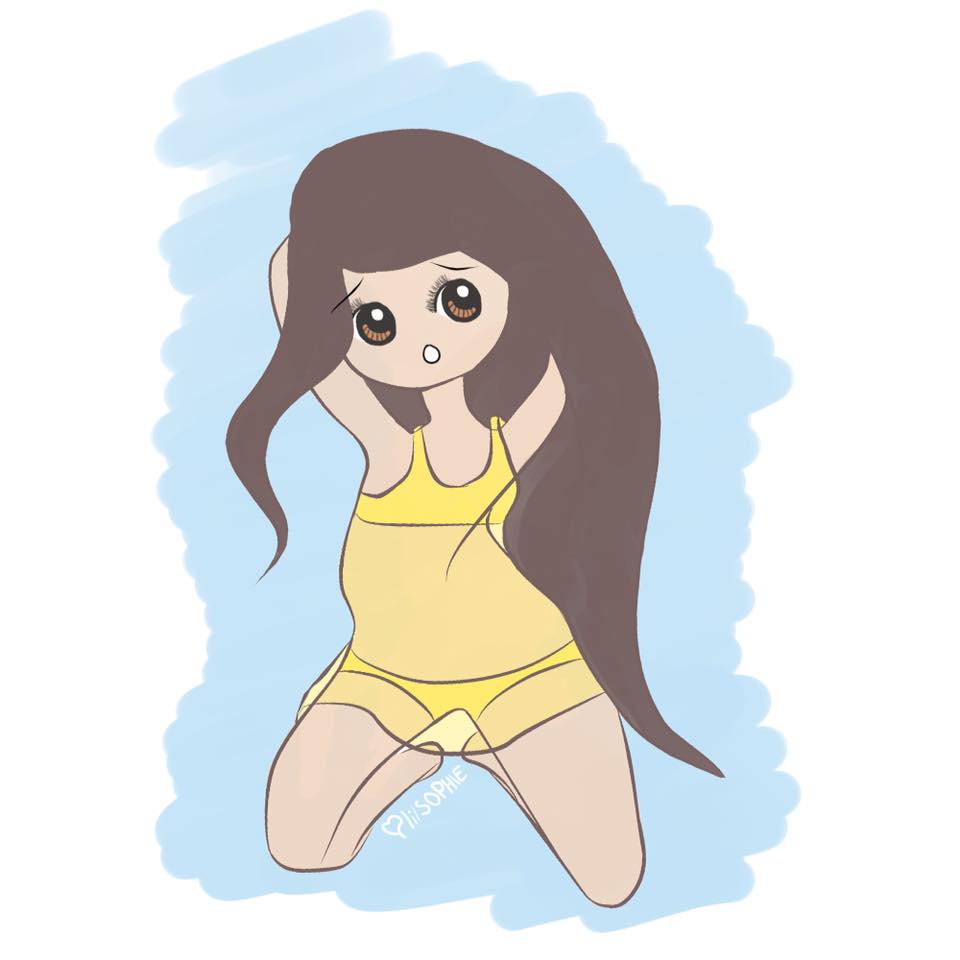 Clip Studio Pro Is Incredible
Messed with it today, fambling my way around, but it really impressed me.
It uses Vectors, so each line you draw can be fully edited after the fact. This means you can go crazy with your lines, than tidy them up later :)
You can change the entire thickness of all your lines at once too … I was getting so excited lol
This is game changing!
Still struggling to draw lilSOPHIE eyes in different poses though :( try again tomorrow :)
"I DON'T LIKE THE THOUGHT OF LEARNING A NEW SOFTWARE PACKAGE, WHILE STILL TRYING TO FIND WHAT lilSOPHIE AND KEVY LOOK LIKE."
STILL NOT SURE
There's two main issues I've got at the moment.
Do I want lilSOPHIE to have a face?
How Do I improve my Line Quality?
The first one I've sort of left alone for the moment, in the hopes it will naturally answer itself the more I draw her. She's had eyes all week on the computer, yet been faceless via the pencil sketches in my sketchbook.
My heart still wants to risk her being faceless
It's funny, because Lee, who used to go to the same art class as me, said via Facebook, "Stop trying to get out of drawing faces!!"
This made me laugh, the thought had crossed my mind. Do I want her to be faceless because I'm scared to draw faces, or is it because I don't enjoy drawing faces and like the way she looks without them. I'm sure it's the latter, but there's a part of me that wonders.
I met with Caroline from Pin & Pose for a coffee on Thursday too, she preferred the faceless lilSOPHIE; I'm still flip flopping back and forth.
What I do know is, KEVY has eyes :) He's her little kitten sidekick, who I drew for the first time this week. I loved bringing him to life, but I need to practice sketching both of them from different angles, which is much harder than I imagined.
LINE QUALITY
The second issue is something that's more skill based; my Line Quality isn't as nice on the computer, as the pencil marks in my sketchbook.
I think a large part of this will just come down to practice, but I also have this feeling I haven't found 'my brushes' yet; I'm always fighting them.
I spoke with someone at Art Class about my sketchy looking lines, and she said how Clip Studio Pro has this ability to smooth them out, getting rid of uneven areas. I can't explain it, as I don't fully understand it, but the way she explained it made it sound really cool.
It just so happened Clip Studio Pro was having a Black Friday sale, so I took the plunge and invested. I've only just started playing with it today, but already I'm massively impressed. I need to watch some YouTube videos for tips and stuff, but so far, I like what I see … especially the brushes :)
WEEK NINE
Part of me wanted to stick with Photoshop until the end of the challenge. I didn't like the thought of learning a new software package, while still trying to find what lilSOPHIE and KEVY look like, but, week nine saw me jump into Clip Studio Paint Pro and am I gad I did …
Clip Studio paint Pro is amazing; find out why, in my WEEK NINE BLOG POST
Be sure to check out my Facebook Art Page / Digital Dream Album – which will be getting updated daily throughout the week :)
"IF YOU NEVER TRY
YOU'LL NEVER KNOW"
"Art enables us to find ourselves and lose ourselves at the same time."
Thomas Merton