ORIGINALLY POSTED • 29TH JULY 2017
The lilNEWSLETTER inadvertently went on a four month hiatus between April and July, which also meant the monthly postcard draw didn't happen. I'm sorry if you joined during this time, I never explained, or even said thank you for subscribing :( It's a long story, but I had to slow down, step back, and find balance in my life. The good news is, the Newsletter's returning, albeit with a new date.
The Newsletter will now get sent to your inbox on the 1st of each month, resuming on the 1st of August, 2017. This also means I'll be bringing back the prize draws, but this too is changing. Instead of a monthly Postcard draw, I thought I'd mix things up a bit by offering random prizes throughout the year.
Thus, the first draw will be taking place on the 1st of October 2017, and if you're subscribed to the Newsletter before this date, you'll automatically be entered for a chance to win a high quality A4 (210x297mm / 8.27×11.69inches) Giclée Print. You'll have complete freedom to choose which of my drawings will be reproduced, FREE Worldwide delivery is also included, and I'll even sign it for you if you want :)
I need to check if they have to print directly from the drawing, or if they can use high dpi scanned images. If they need the physical drawing, there'll be a couple unavailable, such as – Natalie Portman, Iggy Azalea and Amy Cosplaying Bubsy; these three drawings were all gifts for people, so are now out in the wild, no longer in my possession.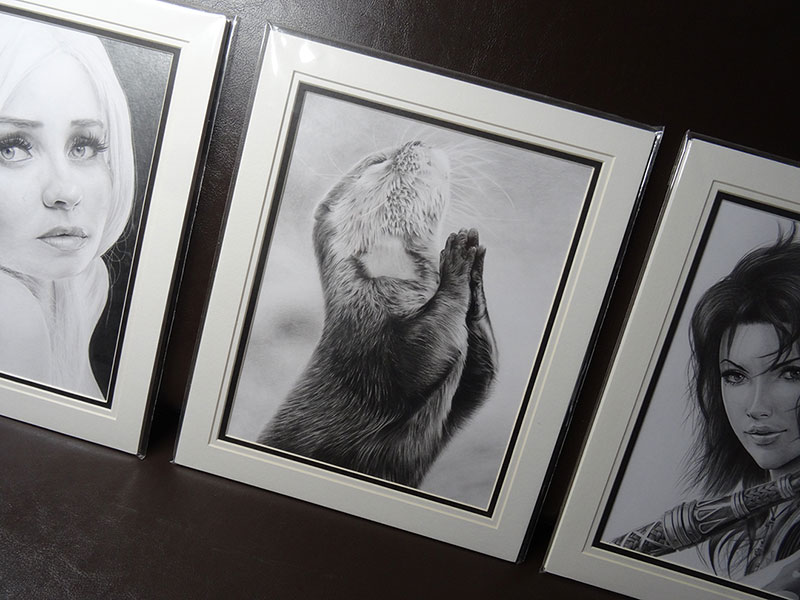 If you'd like to be in with a chance of winning. Simply sign up to the Newsletter before the 1st of October 2017, by entering your name, email address, and hitting the Subscribe and Enter button below. Don't worry, I won't be bombarding you with emails lol You'll only receive the monthly lilNEWSLETTER on the first of each month, which will also include the results of any competitions.
If you're lucky enough to win, you'll receive another email with instructions on how to claim your Giclée Print. If you don't win, you'll automatically be entered into the next prize draw. Wahooo :)
Good Luck
Sophie