The following Art Books all come highly recommended, having helped me, and hopefully you, develop as an artist. These are all books I've found easy to Read, Study and Learn from.
"I LIKES READING SO MUCH, I SOMETIMES LIKE TO REREAD TINGS"
REREADING KEYS TO DRAWING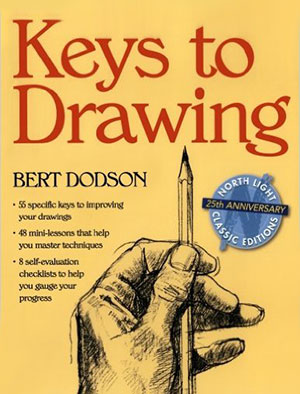 In January 2016 I reread Keys to Drawing by Bert Dodson over a four week period. Each week I covered two chapters of the book: taking notes, completing the drawing exercises and writing about my experience. You can find these detailed writings in this five part mini series, which starts with this introduction
Covering
An overview of what each week will be about
An inspirational drawing from the first exercise in the book, by 'a little artist from Europe' who emailed me prior to this rereading.
"The wisest mind has something yet to learn."
George Santayana