5.6mm KOH-I-NOOR HARDTMUTH MAGIC CLUTCH PENCIL

Recommended Art Tools
5.6mm KOH-I-NOOR HARDTMUTH MAGIC CLUTCH PENCIL
WHO IS SHE?
One of my other Recommended Art Tools is the 5.6mm KOH-I-NOOR HARDTMUTH 6B CLUTCH PENCIL. Well, now it's time to meet his much sexier, naughty little Sister who goes by the name of Magic, the 5.6mm KOH-I-NOOR HARDTMUTH MAGIC CLUTCH PENCIL.
She's quite simply insane, I bought her for her cool yellow outfit, not realising that inside she was multicoloured, so it was a pleasant surprise when we first met lol Her lead is the same 5.6mm thickness as her Brother, but Magic's lead is split into the 3 primary colours of Yellow, Red and Blue, meaning as you place your lines down, you're never quite sure what colour she's going to produce. Plus, they blend together, so she may even create the secondary colours too. She's pretty mad. If you gently twist her with your wrist, she'll respond by manipulating her colours even more for an even crazier time, you must be gentle with her though :)
DESIGN
Magics design and feel is of the same high quality as her older Brother, she too has a very nice weight to her, a lovely thick chunky 5.6mm lead, and a really nice shape to her for your comfort, her outfit is in some nice funky colours matching her multicoloured lead inside :) She feels and looks high class and yet she costs less than £9, she's a cheap date. She also, just like her Brother, has a sexy little sharpener hidden away in her booty lol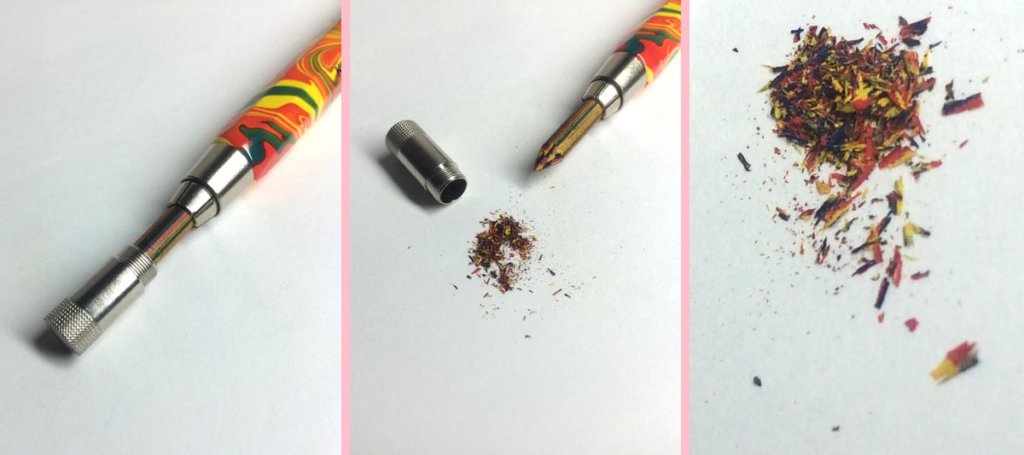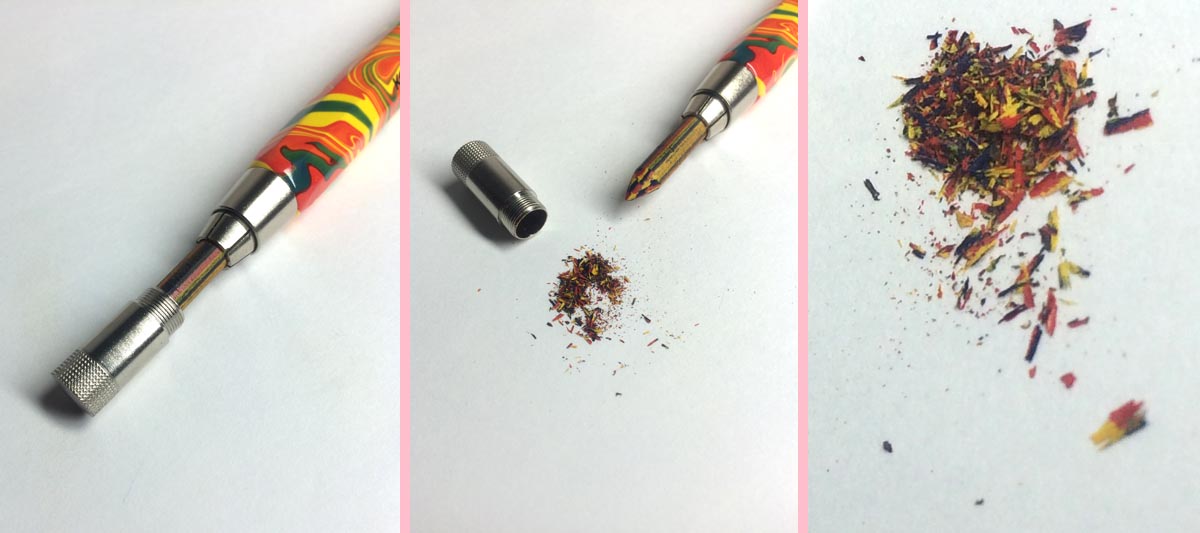 LINE QUALITY
Delicious! I cannot believe how cool Magics lines are, she goes from fat to thin so effortlessly, and with her colours always changing and blending, you never know what she's going to do next. She really does produce some beautiful lines, if you do gesture drawing practice every day, Magic is the girl for you to add some fun into your life.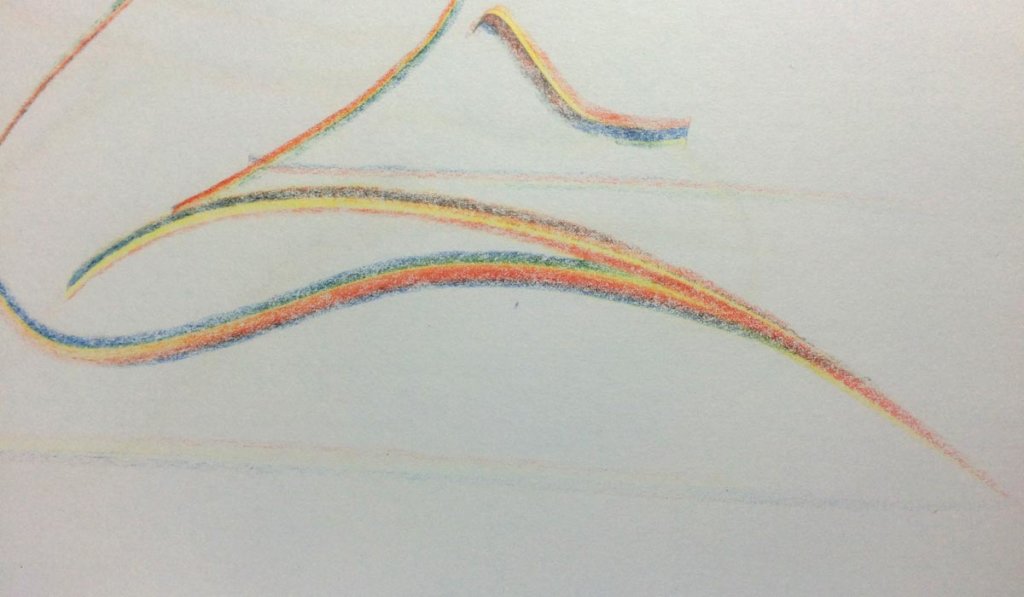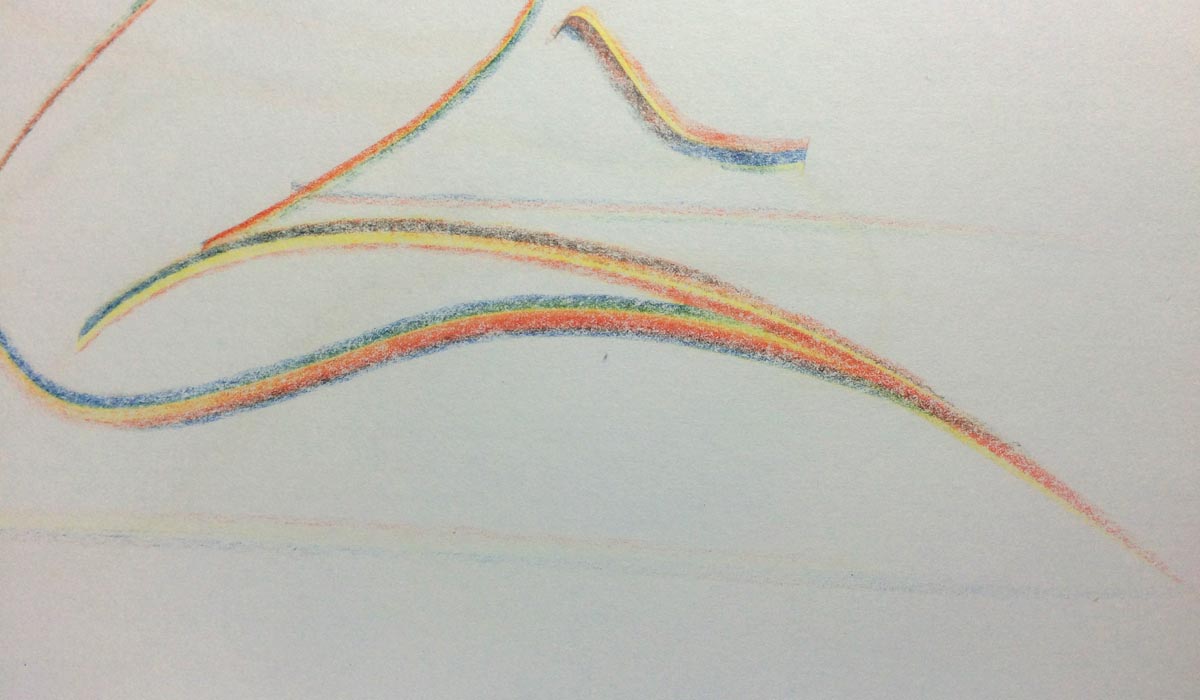 CONCLUSION
I never intended to buy Magic, it was a complete accident that we met but she's now become my go-to pencil for Gesture Drawing. She's Fun, Sexy and Confident … that what she's all about. Her quality shines throughout and I think if you're after a little bit of fun in your Art life, Magic is the girl for you!
"Be gentle with her."
– Sophie's Top Tip
"Hands are the Tool of the Painter, The Artist."
Agnes Varda