DERWENT BATTERY OPERATED PENCIL SHARPENER

Recommended Art Tools
DERWENT BATTERY OPERATED PENCIL SHARPNER
WHAT IS IT?
A battery operated pencil sharpener. It's open minded, so no matter your pencil's size, it doesn't judge :)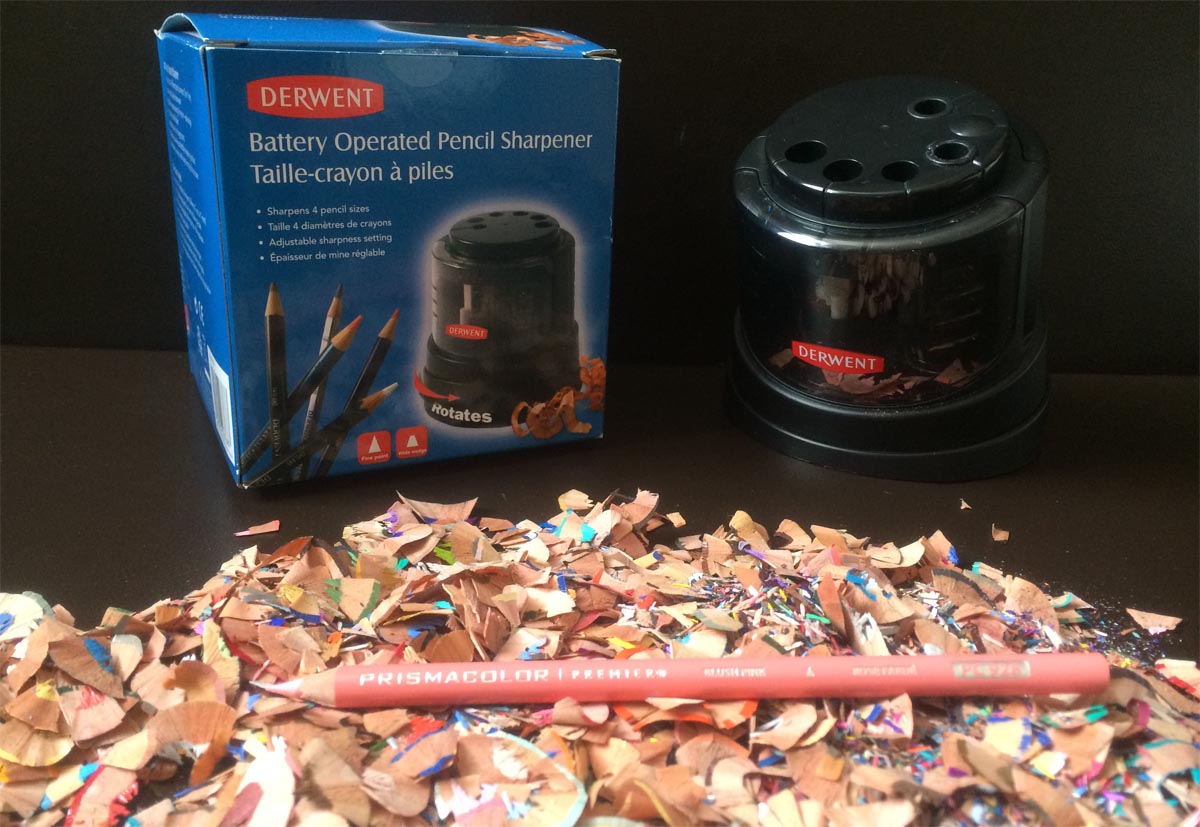 DESIGN
The Derwent Battery Operated Pencil Sharpener comes in a nice blue box with an easy to read instruction manual. On taking the sharpener out of the box, I found it to be very aesthetically pleasing. The 10 cm cubed device is black, with a transparent slideable shavings screen at the front and rotating base. I'll talk more about the features in a moment, but everything is located in logical places, you can tell this device has been thoroughly tested with feedback from real artists as it is very easy to use … the device can even be slightly angled so as to make it as hassle free as possible when sharpening you pencils, you'll get to a point where you'll just reach across and sharpen your pencils without even looking!
PRICE
At around £10, it's in the mid to high price range for a battery operated sharpener, but everything I've used by Derwent has been of high quality, so I felt the extra couple of quid would be worth it. It doesn't come with batteries, so you'll need 4 X AA batteries, I use rechargeable ones from the pound shop, and have found them to last a very long time, even with constant daily use.
FEATURES AT A GLACE
Five separate holes to fit five different pencil diameters (8mm – 11mm)
High quality durable blades
Sharpness Altering Dial
Sliding Tray Reservoir
Ideal for Left or Right handed people thanks to the rotating base, which ensures a comfortable sharpening position
Easy to empty transparent shavings reservoir
Requires 4 x AA batteries (not included)


FUNCTIONALITY
The Derwent Battery Operated Pencil Sharpener works flawlessly, here's some of my favourite features and how well they function.


As shown in the image above, the top of the device in home to 5 different sized holes, which can be selected with a simple rotation. This allows you to sharpen multiple sized pencils, even extra wide jumbo pencils are catered for. The base also has a nifty little feature, which allows you to twist the red dials and change the sharpness of the created pencil point. The batteries are located around the back of the device, and a simple slide of the back casing allows you complete access to the batteries, no unscrewing or clipping needed. Very easy, quick and pleasing to replace batteries.


Like the battery casing around the rear of the device, the shavings reservoir, which holds a surprisingly large amount of shavings, also has an easy to use sliding tray. Being transparent, you're always aware of when the device needs emptying, and a simple slide of the front will allow you to fully remove all shavings, quickly and effortlessly. I've personally been collecting the shavings in a plastic tub, not really sure why, but I feel like they may come in handy one day. It's very easy to empty this device, you just tip it forward and out fall all the shavings.


The most important function of this, and any sharpener, has to be – Does it actually produce a nice sharp point? The answer is yes, you can turn the dials on the bottom should you require a sharper longer point, or a more short sharp point, but in all instances, you'll be left with a perfect point. It's so easy, just slide your pencil into the hole, listen as the blades do their magic, wait a second and when you remove your pencil you'll have a lovely new sharp point. My little trick is to rotate the pencil ever so slightly in a light clockwise position, going against the blades. I find this produces a quicker point, plus, it feels kind of rewarding :)
The rotating base means the device is perfect for both left or right handed people, and the size is just right to fit on your desk. The Derwent Battery Operated Pencil Sharpener is a very sturdy piece of kit and only weighs about the same as an iPhone. All in all, I can't find anything to fault here.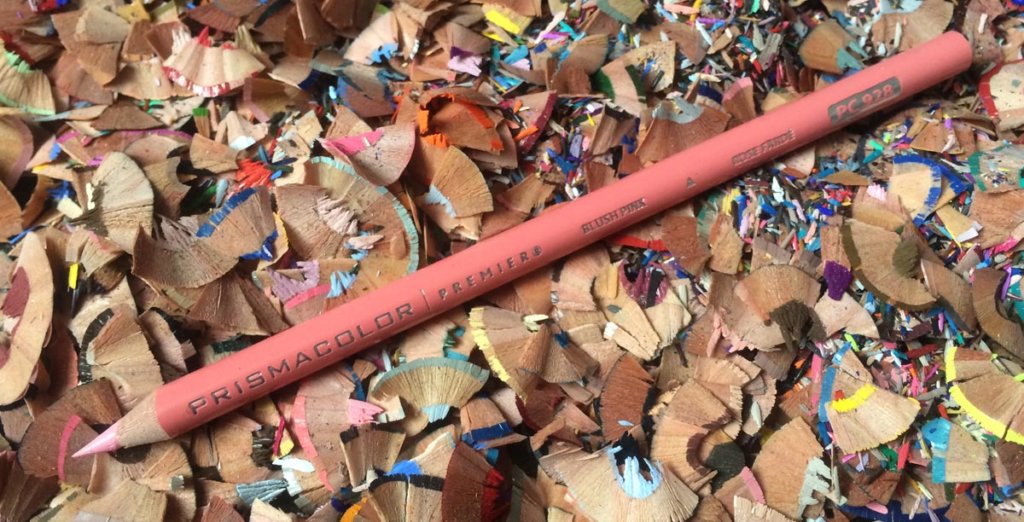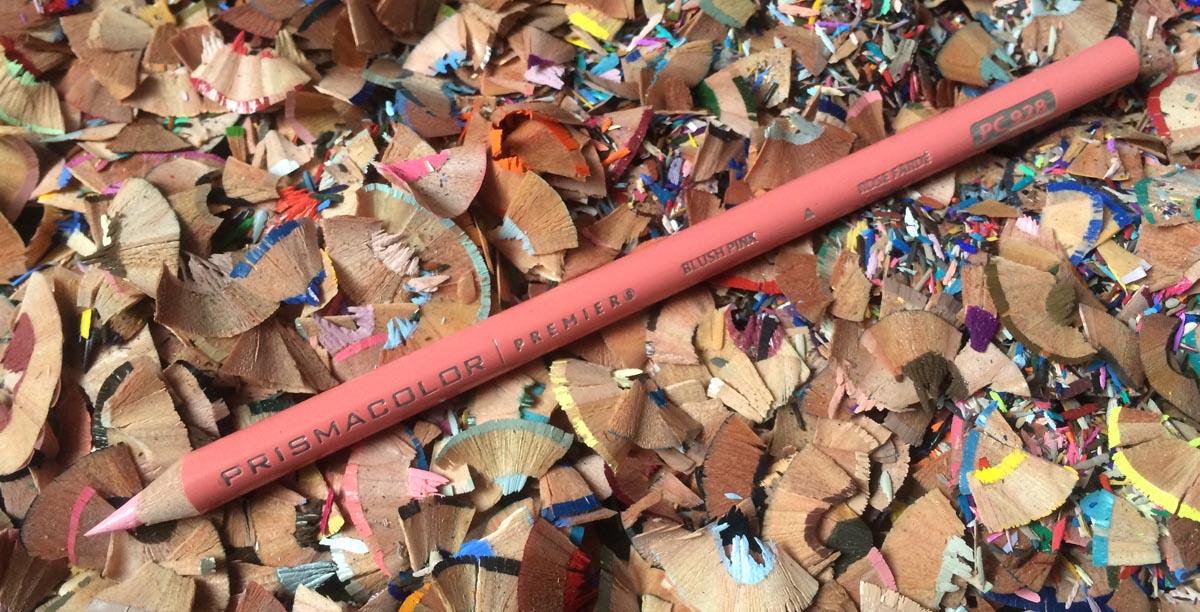 OVERALL
My memories of sharpening pencils was always one of waste, broken leads and frustration. The Derwent Battery Operated Pencil Sharpener however, is a real pleasure to use, I actually enjoy sharpening pencils now, something about the chewing sound of the blades as they eat away at your pencils is strangely satisfying, just like shredding paper in a shredder. For me the device has far out seeded my expectations, I wanted a device that would give me a consistent sharp pencil point, not make a mess, have a long battery life and look nice on my desk and this device ticks all those boxes. Sharpening pencils has never been so much fun.
"If you rotate the pencil ever so slightly in a light clockwise position, going against the blades while sharpening, you'll get a point quicker. Plus, it feels kind of rewarding :)"
– Sophie's Top Tip
"Hands are the Tool of the Painter, The Artist."
Agnes Varda