On this lil episode it's book time, as I take a peek inside Keys To Drawing With Imagination, by Bert Dodson; from what I've seen so far, this appears to be another highly inspiring how to draw book from the master that is, Bert Dodson.
I go through the book chapter by chapter, flicking through the pages, giving my initial impressions, while sharing some of my personal experiences of trying to bring my own custom character lilSOPHIE to life; drawing from your imagination requires a totally different skill set to drawing what you see, but I have a feeling this book's going to help make the journey a lot more fun :)
Oh, and I got a proper recording microphone at last :) So hopefully the audio will sound much better from now on, it even came with a fancy stand … makes me feel like a professional now lol
Hope you enjoy this one. If you have thoughts about the book, or any questions/topics you'd like discussed on the show, please get in touch. You can message me down the bottom of this page, or by sending me an email
This weeks Inspirational Quote, sorry, Song :) goes to Burl Ives
"HORACE THE HORSE ON THE MERRY-GO-ROUND 
WENT UP AND DOWN, ROUND AND ROUND 
HE'S BEEN SAD SINCE THE DAY HE FOUND 
HE'S THE VERY LAST HORSE ON THE MERRY-GO-ROUND
THE MUSIC BEGAN AND AWAY THEY GO 
HIGH AND LOW, TO AND FRO 
POOR OLD HORACE WOULD ALWAYS SAY 
"I'M THE VERY LAST HORSE AGAIN TODAY."
HOW HE TRIED AND TRIED AND TRIED 
BUT HE JUST NEVER COULD WIN.
HORACE CRIED AND CRIED AND CRIED 
CAUSE ALL THE OTHER HORSES WERE AHEAD OF HIM
THEN CAME THE DAY ON THE MERRY-GO-ROUND 
WHEN HORACE TURNED, LOOKED AROUND 
THEN SAID "GOSH OH GEE —
I'M THE VERY FIRST HORSE ON THE MERRY GO ROUND,
THE OTHERS ARE FOLLOWING ME!""
– Burl Ives
You can listen to this episode below, via Apple Podcasts, or via Stitcher if that takes your fancy :)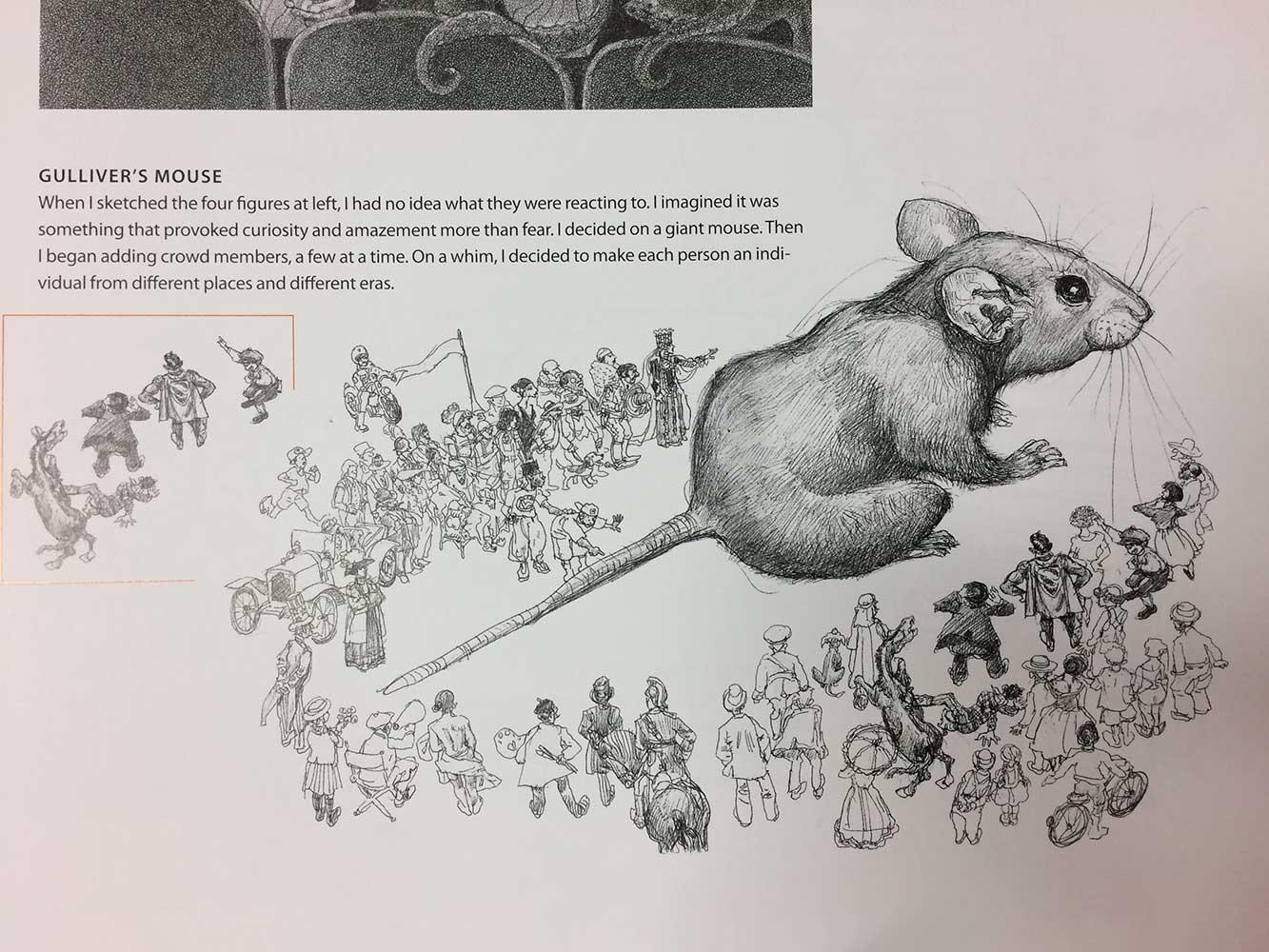 LINKS DISCUSSED ON THE SHOW
RESOURCES
• Keys To Drawing by Bert Dodson Book Review – A review of Bert Dodson's first book Keys to Drawing. This is the book that started it all for me … a life changing book.
• Quick Poses – Fantastic Online Gesture Drawing resource
• Croquis Café – YouTube channel for Croquis Café, a real time online life drawing class :)
EXTRAS
• YOUTUBE @SophieLawson – including Sophie's lil Art tips and some of my Pencil Drawings :)
• TWITTER @SophieLawsonArt – Come say hello, I post stuff on here sometimes … not at the moment though lol
HAVE A COMMENT OR TOPIC FOR THE SHOW?
Send me a message, using the form below, and I'll see what I can do :)
"IT'S ALMOST LIKLE YOU'VE GOT A TEACHER IN YOUR HANDS…"
– Sophie Lawson
"Podcasts are Music for the Mind."
Anonymous