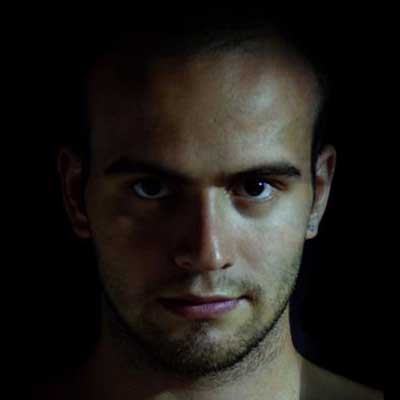 ALEKSEI VINOGRADOV
THE MAIN THING, IS TO JUST SIT DOWN AND START DRAWING
It's the sense of power, emotion, and aliveness radiating from these girls that does it for me. So much energy is captured in Aleksei Vinogradov's loose brush strokes, textured backgrounds, and out of control hair, that it sometimes feels like they're still moving about on the canvas.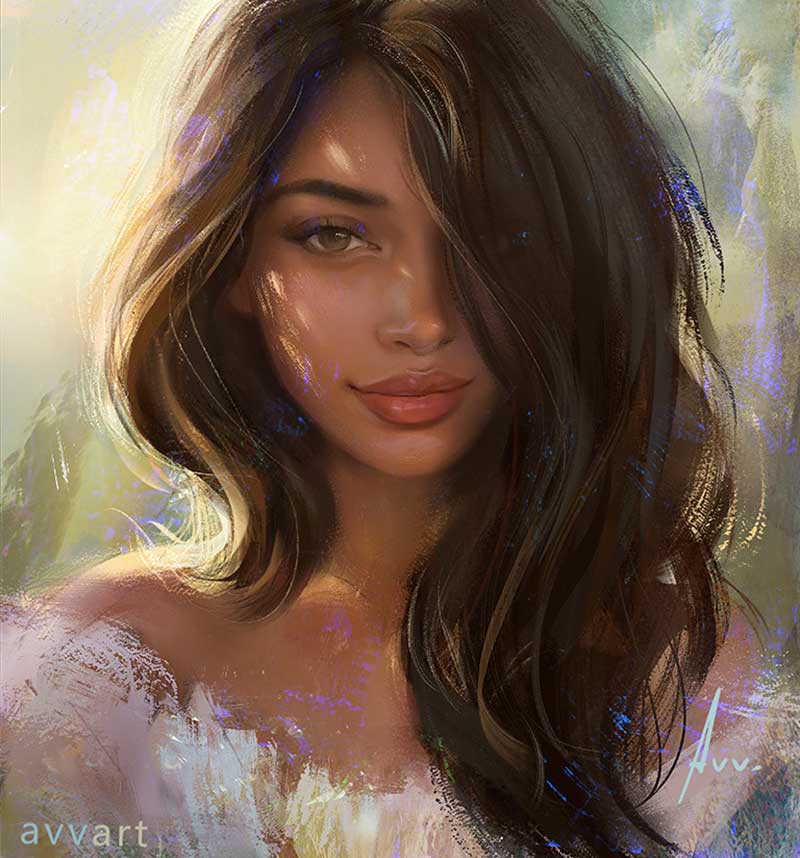 FUN
FUNKY
FULL OF CHARACTER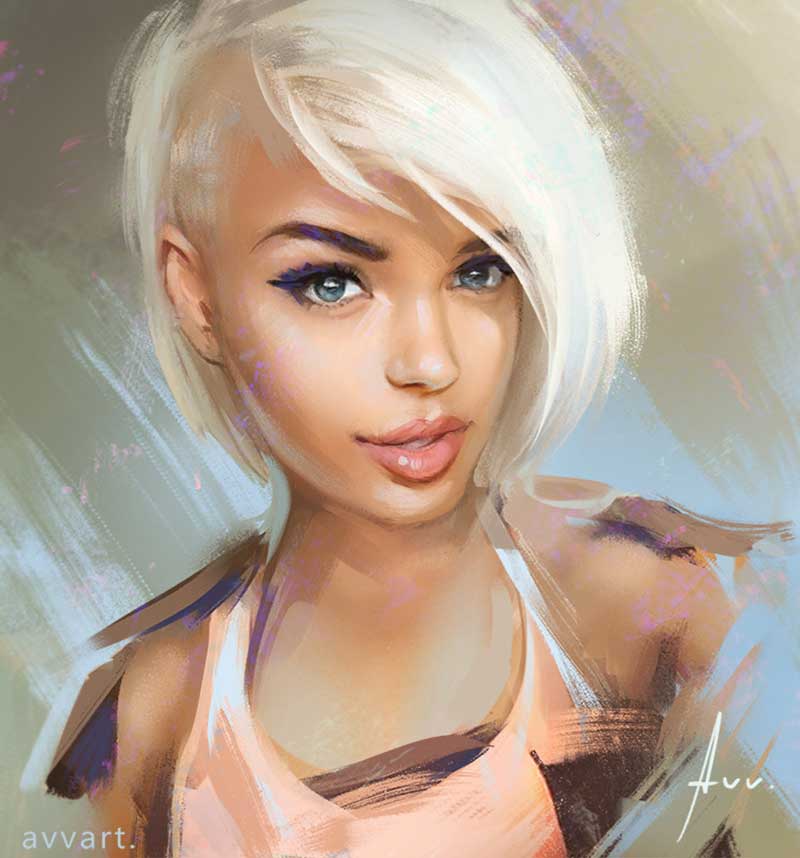 Artist Aleksei Vinogradov first entered my life in 2017, when a random pin on Pinterest caught my attention; I soon found myself on his ArtStation page, and the rest as they say, is history.
I was left speechless, just like one of my other inspirational artists Ilya Kuvshinov, every single painting Aleksei produces makes me smile. Not just facial smiling, but those special butterfly in the belly type smiles :) Everything, and I mean everything, about Aleksei Vinogradov's art is pure YES!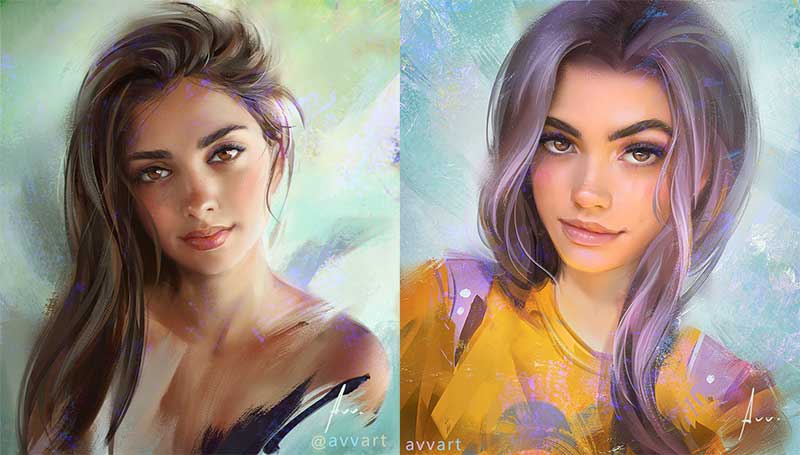 ME FAVOURITES
I could pick any as my favourite Aleksei Vinogradov paintings, but for today, Joanna is the first to take my heart. I love her big beautiful brown dreamy eyes, the way her hair is flopping over to the side, and the cute sense of vulnerability she has about her, as if begging for a protective hug.
Kelsey is my other favourite, the playful colours of her yellow and lilac outfit, perfectly compliment her lilac hair, and playful expression. Both of these paintings can be found in the gallery below.
ALEKSEI VINOGRADOV GALLERY
After studying Artist Aleksei Vinogradov's work, I'm once again drawn towards two main things: Character and Colour. In terms of characters, these girls are bursting at the seams with style; so much power, attitude and energy. They all leave you feeling something. Sadness. Confidence. That *Aww* feeling I adore so much; these girls all radiate emotion.
Visually, Aleksei, like many of my other Inspirational Artists, tends to stick to a colour palette of mostly pastelly shades; tasty looking colours, that look good enough to eat. He also mixes highly detailed brush strokes, with fast loose gestural marks, resulting in a lovely vibe of energy, excitement and movement.
This also allows him to take your eyes on a journey around the canvas, by having the looseness flowing towards the highly detailed areas, such as the eyes, which pop and feel so alive. If I had to sum up Aleksei in one word, it would be yes. Not just yes, but YES!!! With a fist in the air, and a smile on me face!
YOU CAN FIND ALEKSEI VINOGRADOV AT AVVART.BLOGSPOT.COM