BIO
"Aleksei's work conveys all the very best things about the arts: hard work, dedication, and immense beauty. Aleksei Vinogradov has achieved mastery at the highest levels and is still young and will only continue to get better and better. Aleksei is where many of the Urban-Muse readers aspire to be one day." – bio and Aleksei quotes are from his Urban-Muse.com interview
The photo on this page of ALEKSEI VINOGRADOV, and all photos of his artwork, are from his ArtStation page. Aleksei also has a blog, which you can find at avvart.blogspot.ru
HOW I FOUND HIM
I found Aleksei whilst creating this new site back in January 2017. I was updating the Inspirational artwork section, looking through my Pinterest feed, when I stumbled upon his Cindy painting. I soon found myself on his ArtStation site and was left pretty speechless to be honest. I was hit with that feeling of pure joy, the one that's hard to explain, but every single piece of his artwork was oozing this feeling. I knew right there and than, he was destined to be a future Inspirational Artist of mine :)
HOW HIS ART MAKES ME FEEL
I'm really struggling to find a single word to explain the feeling I have when viewing
Aleksei's
art, but it's a sense of energy, power and pure confidence. These girls are all so emotional and exciting looking, like so many of my other
Inspirational Artists
, Aleksei has a way of creating females full of character.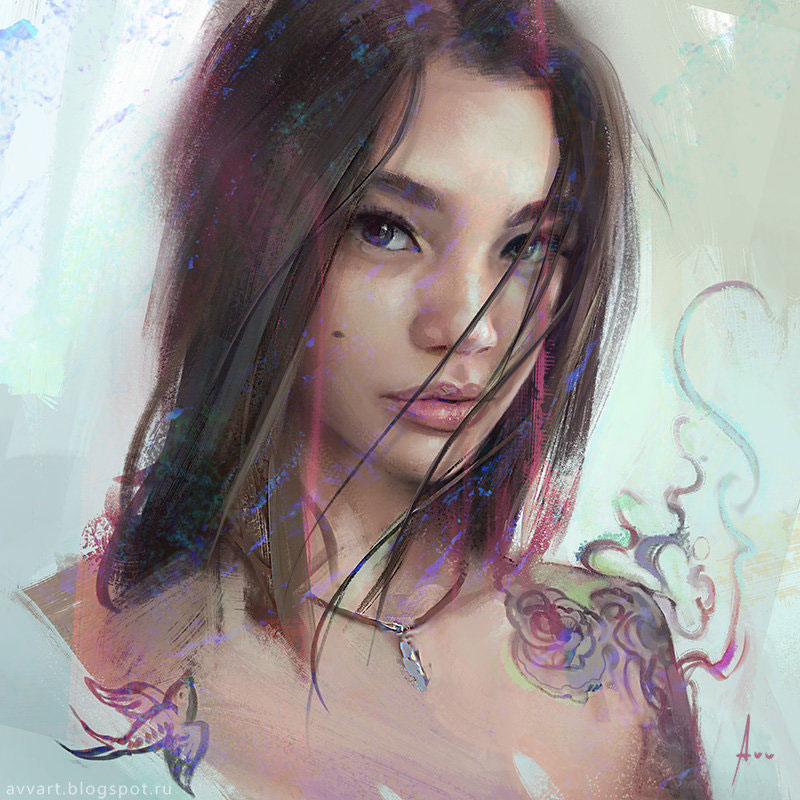 FAVOURITE ART PIECE
My favourite Aleksei Vinogradov art piece could be any of the ones featured on this page, but I have to pick one … Joanna has my heart :) Seen just below this text on mobile and to the top right on desktop, I love her big beautiful brown dreamy eyes, the way her hair is flopping over to the side and the cute sense of vulnerability she has about her, as if begging for a protective hug.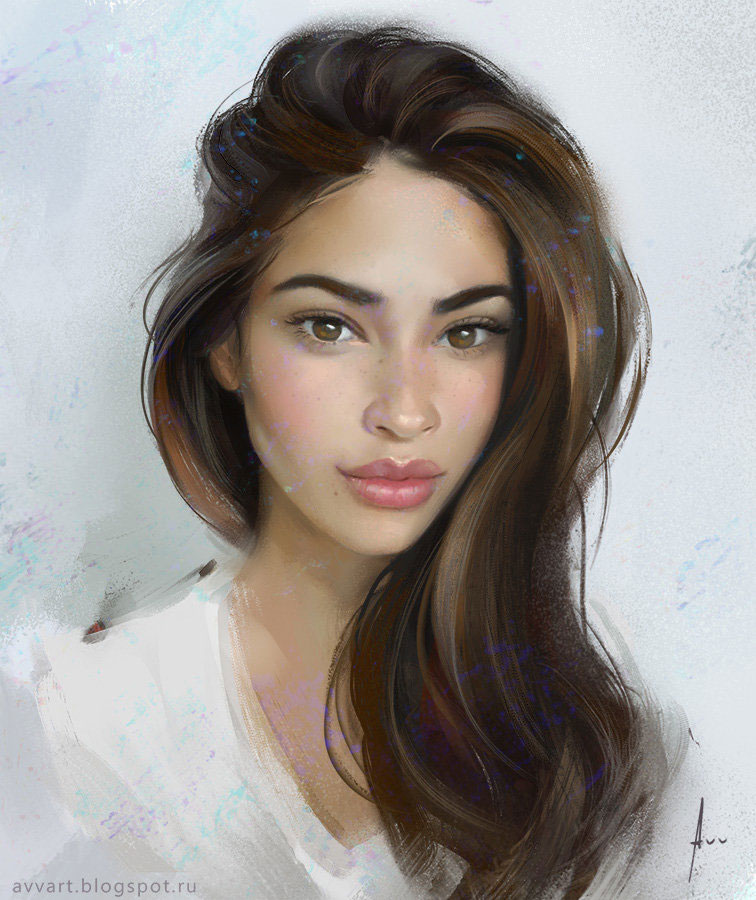 Powerful, Confident and Alive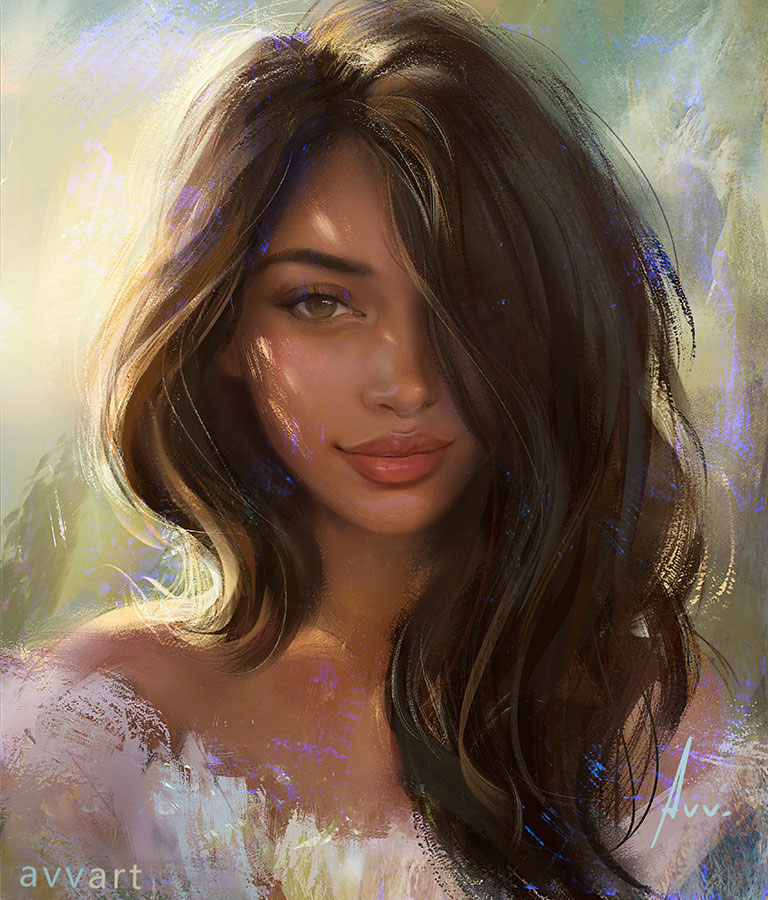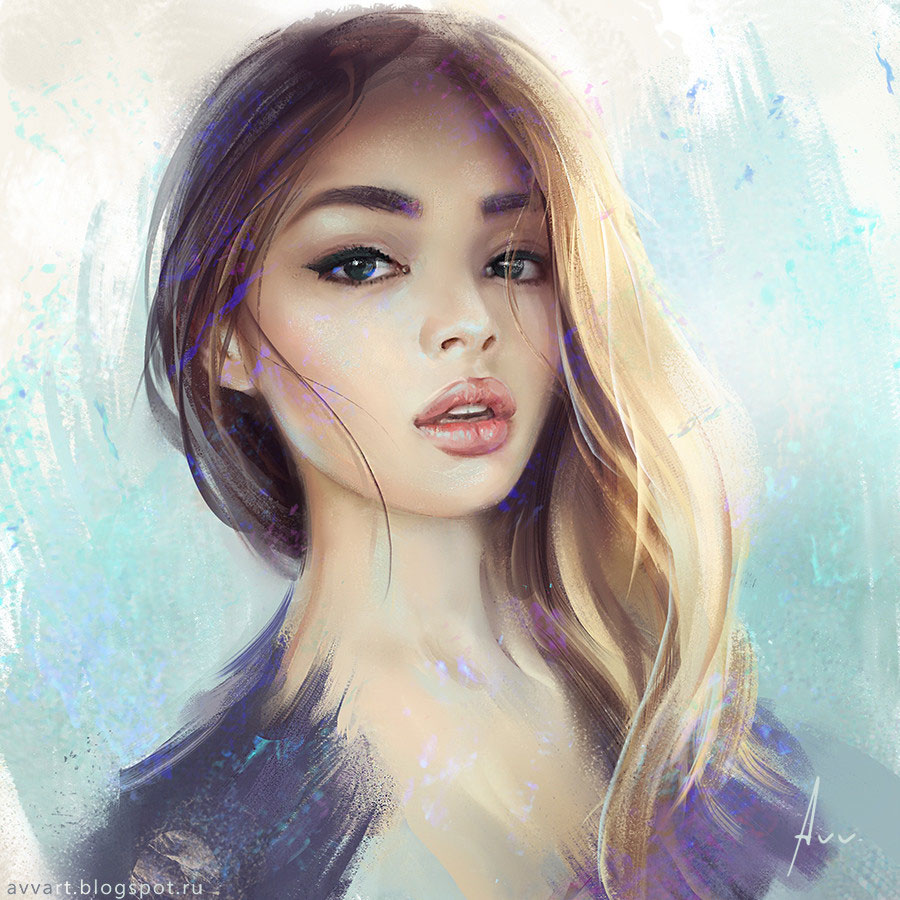 Exciting, Energetic and Bursting with Attitude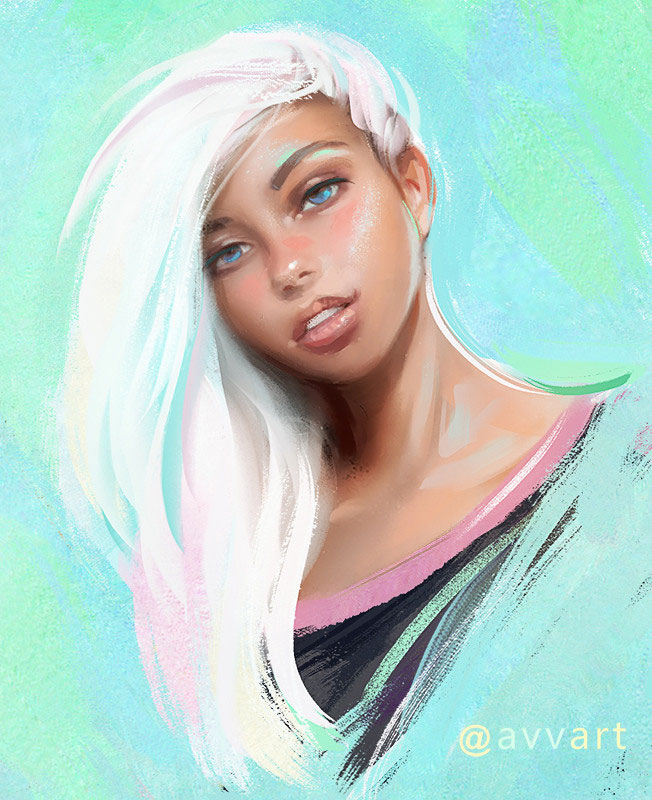 Fun, Funky and Full of Character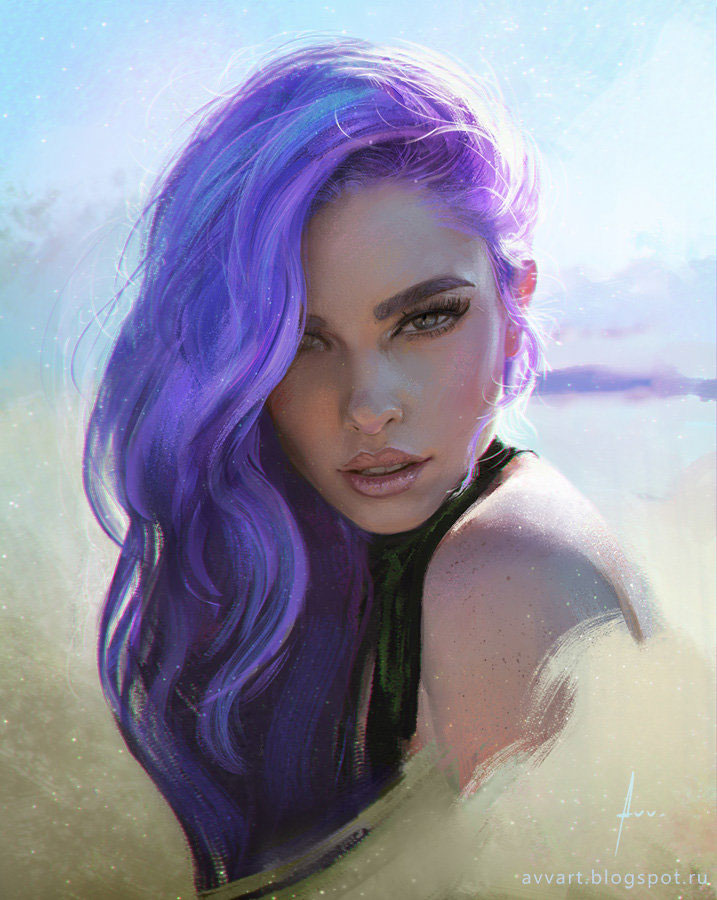 WHAT I'VE LEARNT AFTER STUDYING HIS ARTWORK
After studying Aleksei's work, I've once again realised I'm drawn towards two main things: Character and Colour. In terms of characters, these girls are bursting at the seams with style; so much power, attitude and energy. They all leave you feeling something. Sadness. Confidence. That 'Aww' feeling I adore so much; these characters all radiate emotion.
Visually, Aleksei, like many of my other Inspirational Artists, tends to stick to a colour palette of mostly pastel shades; tasty looking colours that really connect and speak to me. He mixes highly detailed brush marks, with fast loose gestural strokes, resulting in a lovely vibe of energy, excitement and movement. This also allows him to draw your attention towards the characters beautiful eyes, by having the looseness flowing around these highly detailed areas; their eyes literally come alive.
It's been a real pleasure studying Aleksei's artwork. I've found it highly inspiring, and can't wait to see his future work.
These images and more can now be found on my
Inspirational Artists Pinterest Board
ALEKSEI VINOGRADOV WAS ADDED TO MY INSPIRATIONAL ARTISTS ON 1st JULY 2017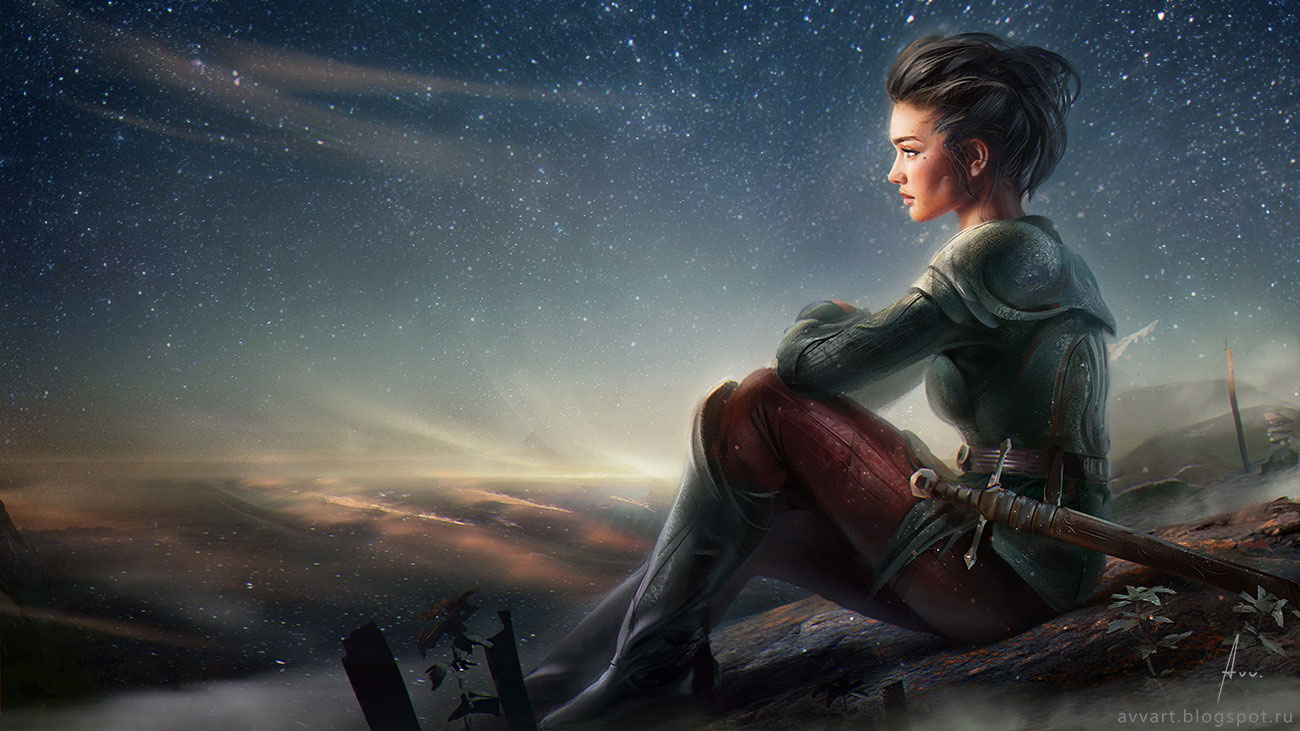 "Try to be inspired by something every day. Try to inspire at least one person every day."
Mihaly Csikszentmihalyi