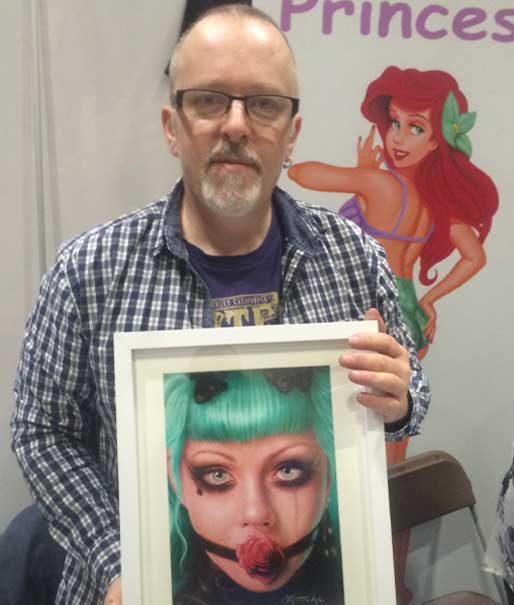 DUNCAN GUTTERIDGE
THERE ARE NO RULES WHEN YOU'RE DRAWING
Duncan Gutteridge doesn't post much of his art online, but you can see his paintings up close and personal at various comic cons and events throughout the year, as well as speak to the main himself :) The details and emotions in Duncan's female illustrations are insane, as is the liveliness and dynamic camera angles in his Sonic the Hedgehog art. Duncan also produced art for Ecco the Dolphin, and SONY PlayStation, how sexy is that?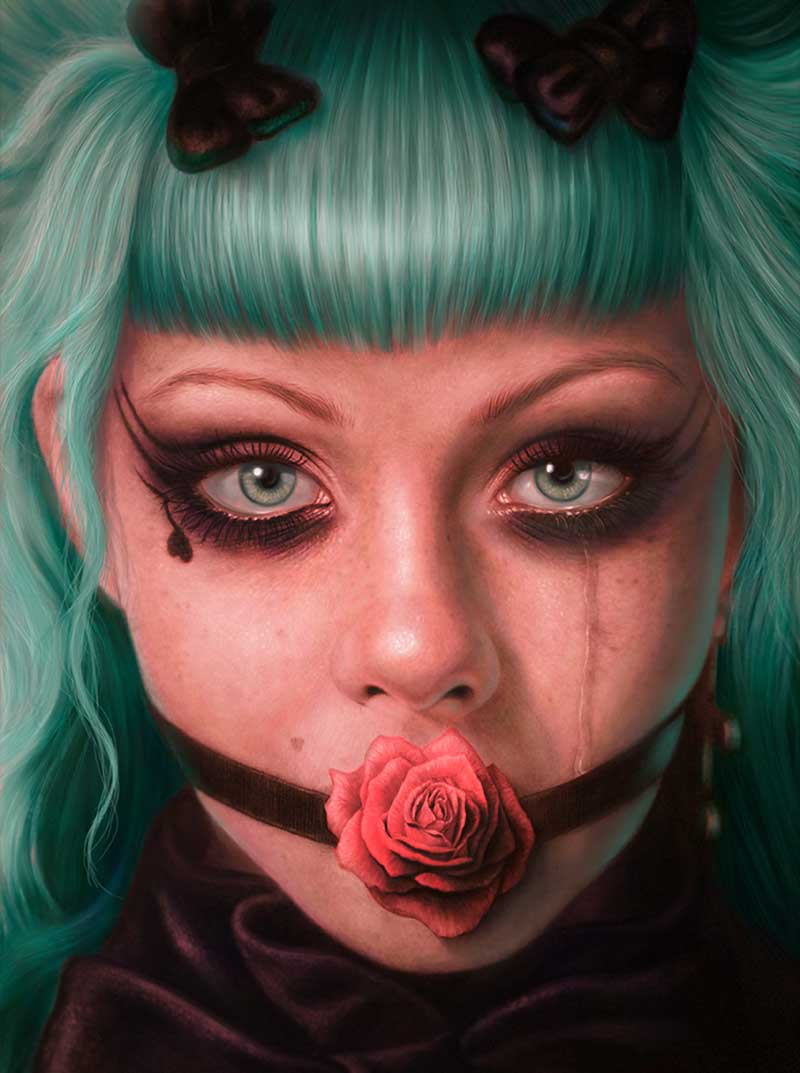 IMAGINATIVE
INTENSE
IMPRESSIVE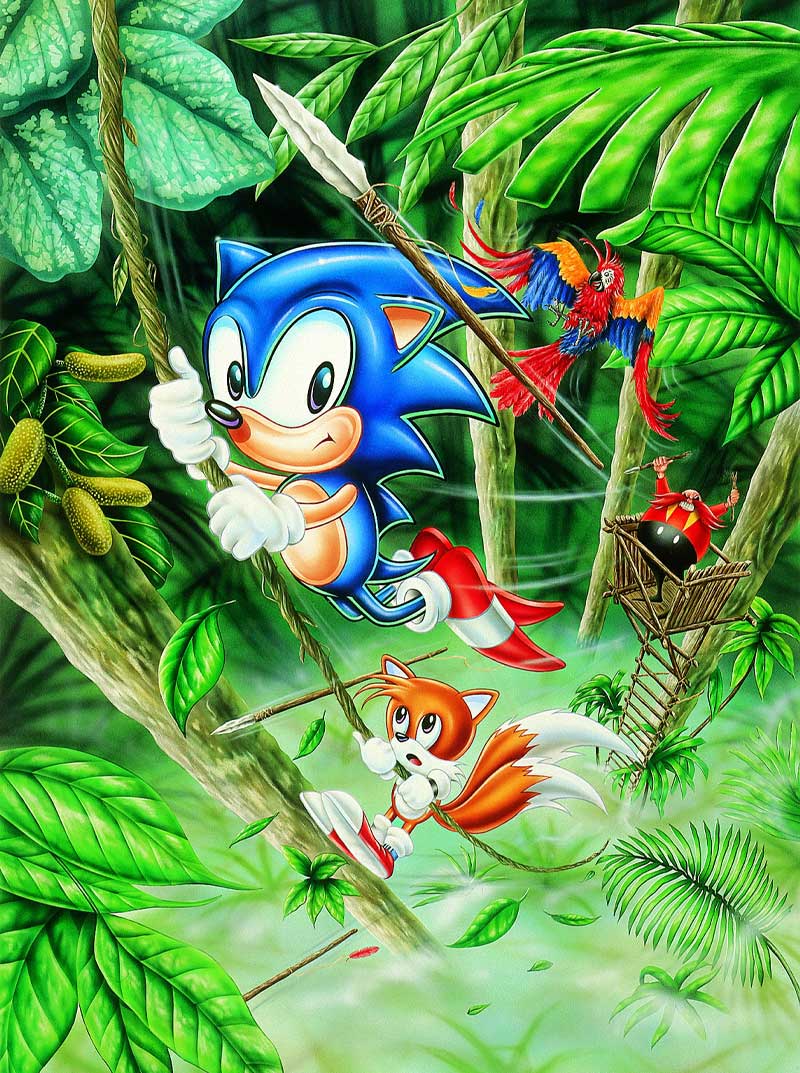 I fell in love with Duncan's female illustrations at the 2014 London MCM Comic Con, but it was only when researching him online later, that I realised he created official Sonic the Hedgehog artwork for SEGA back in the day! My childhood hero, Sonic the Hedgehog, posters I had on my wall as a little kid were produced by this great artist. An artist I met and fell in love with, totally unaware of his history. Ah ha! What an incredibly beautiful way to make a connection.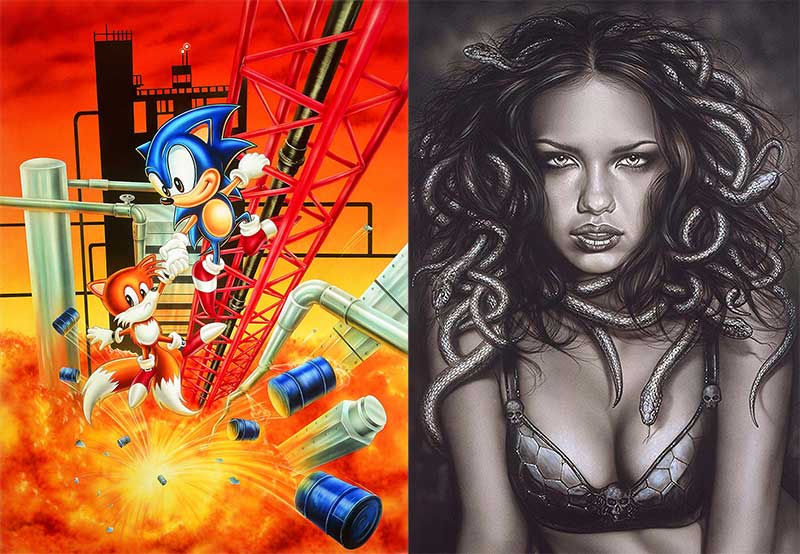 ME FAVOURITES
My favourite Duncan Gutteridge paintings include this orange focused Sonic The Hedgehog 2 Official Artwork, it's the colours and look on Tail's face I love so much, and you get a real sense of danger, albeit mixed with the Sonic fun!
My other favourite is entitled Medusa, which I have framed, purchased directly from Duncan himself *cha ching* I love the tone and feel of this one, but the technical skills on display are unbelievably. Just like Medusa herself, you feel like you're being drawn in by her gaze. Both of these paintings can be found in the gallery below.
DUNCAN GUTTERIDGE GALLERY
DUNCAN DRAWS SONIC :)
Duncan Gutteridge did a lil Sonic the Hedgehog draw a long at the Blackpool Play expo … hope he does this again, I want to go :)
SEEEEGGGGAAAA!
The best way to say how much I love Artist Duncan Gutteridge's work, is that I wish there was more of it online … I wish there was more of Duncan online full stop. He is such a nice person, and highly skilled artist, that I feel the world is missing out by not having more of his goodness in their life, I know I am :(
Some of Duncan's realistic female illustrations are odd, freaky, and a lil bit scary, but even when scary, these girls ooze feminine power. I adore this feeling, it's something Fabian Perez captures so well too. On a technical level, Duncan's work is simply jaw dropping, I would love to see him working on one of these pieces. The realism is incredible, with so much emotion captured in their eyes; each of the girls has a real sense of being alive.
I love how his Sonic the Hedgehog illustrations are totally opposite too, with pure fun, bright colours, and characters oozing not fear, but character :) Artist Duncan Gutteridge gets the official Sophie Lawson seal of approval!
YOU CAN FIND DUNCAN GUTTERIDGE AT A COMIC CON NEAR YOU!