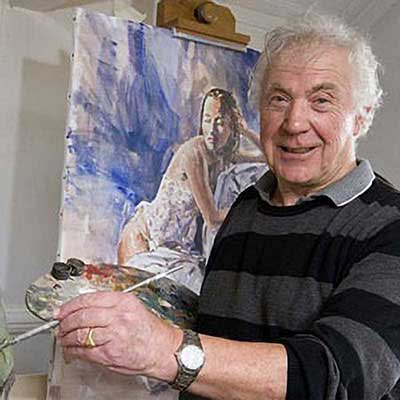 GORDON KING
WHEN WORKING WITH A MODEL, IT'S IMPORTANT FOR ME TO RECOGNISE THE STRONG INFLUENCE HER PERSONALITY CAN HAVE ON A PAINTING.

I ALWAYS BEGIN WITH A GESTURE, OR AN ATTITUDE IN MY MIND, AND GIVE HER THIS DIRECTION. THEN WE SEARCH TOGETHER
There's a tasty, yummy, feeling about Gordon Kings colours and loose brush strokes, and the way Gordon captures motion, not just in the models gesture, but in the waves of the ocean, and the fabric folds blowing with the wind .. everything feels alive.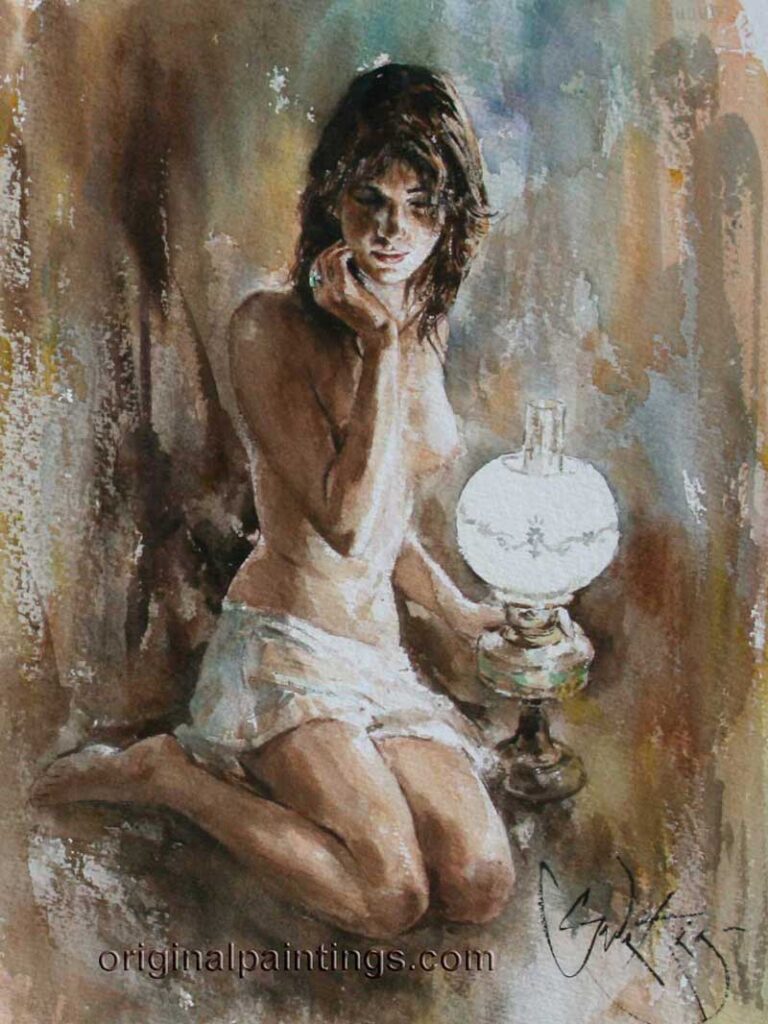 INNOCENT
INDEPENDENT
INVITING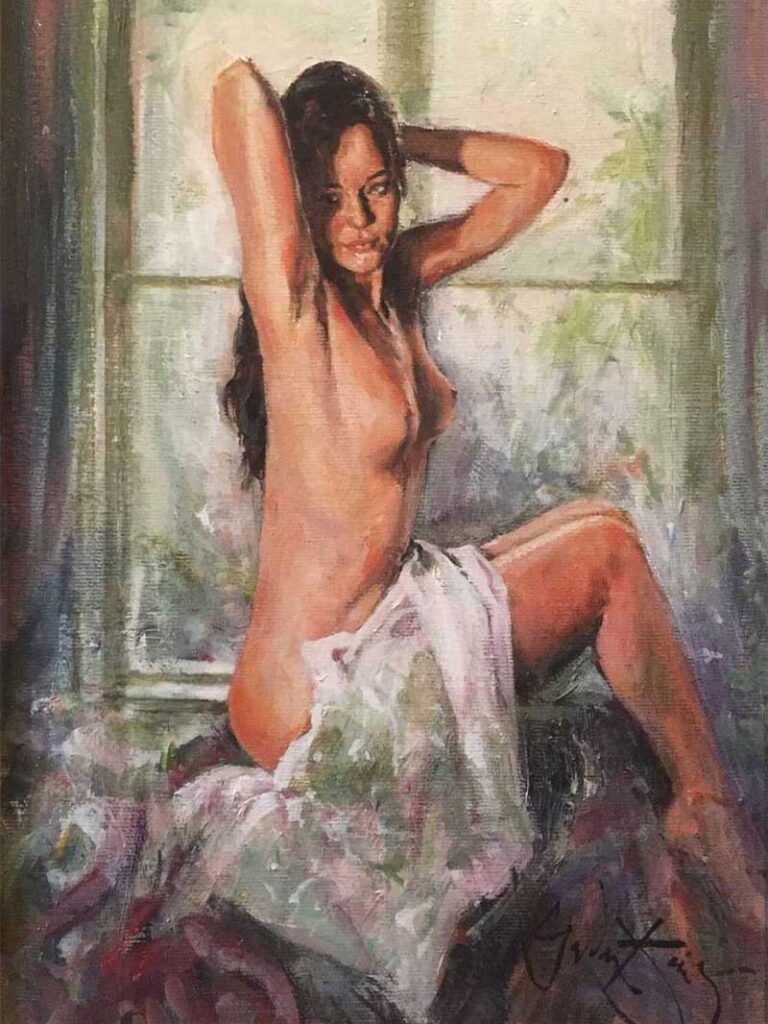 Gordon King was the first artist I truly fell in love with; I remember looking at his paintings and feeling tings I never knew art could do. It was such a strong sensation, I ended up creating this entire Inspirational section, just so I could share some of Gordon Kings paintings with the world.
I still get that tingly feeling in me belly when looking at Gordon Kings art, and while I can't really put it into words, I find myself feeling like I'm looking at a moment in time that's been paused, and could resume at any moment … I swear I've seen some of these girls moving :)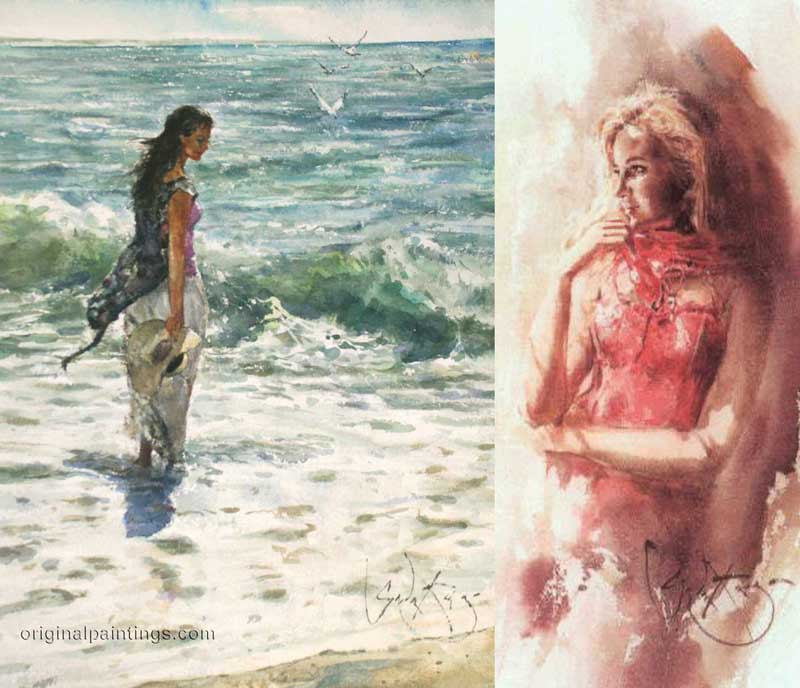 ME FAVOURITES
My favourite Gordon King artwork for ages, was a watercolour painting entitled Through a Sea of Light, showing a beautiful girl at one with the ocean.
The feeling of motion, and energy of the waves is powerful. Recently I've fallen in love with a new painting, aptly named, Love :)
I love the pastely tones, chunky brush strokes, and the expression of the model. Both of these paintings can be found in the gallery below.
GORDON KING GALLERY
Whenever I study Gordon King's art, I'm always left feeling content. Just like the models in the paintings, there's a peaceful, relaxed innocence that lingers with me for hours. Technically, I love Gordon's creamy colours, how the models sometime appear to be melting into the canvas, and the way you as a viewer, get sucked into the scene via the faded out edges.
I always enjoy studying Gordon Kings artwork, and I seem to fall more and more in love the more I study them :) Hope you feel the same way too.
YOU CAN FIND GORDON KING AT GORDONKING.CO.UK