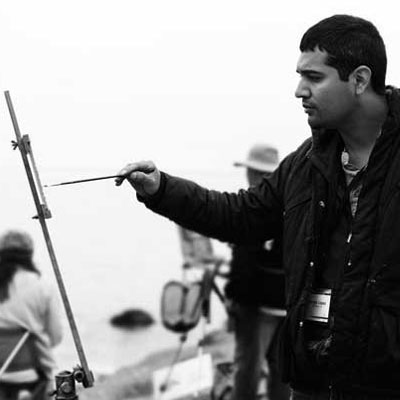 SERGIO LOPEZ
I WANT TO CONVEY MY ENJOYMENT OF NOT JUST THE FEMALE FORM, BUT ALSO THE FEMALE SPIRIT
It's the sense of motion in Sergio Lopez's work that really intrigues me. Are these girls merging into the roses, or are the roses merging into the girls? I love this feeling, it's almost like everything's still wet, still alive, still waiting to be played with, as if you could stick your finger into the canvas and swirl the painting around.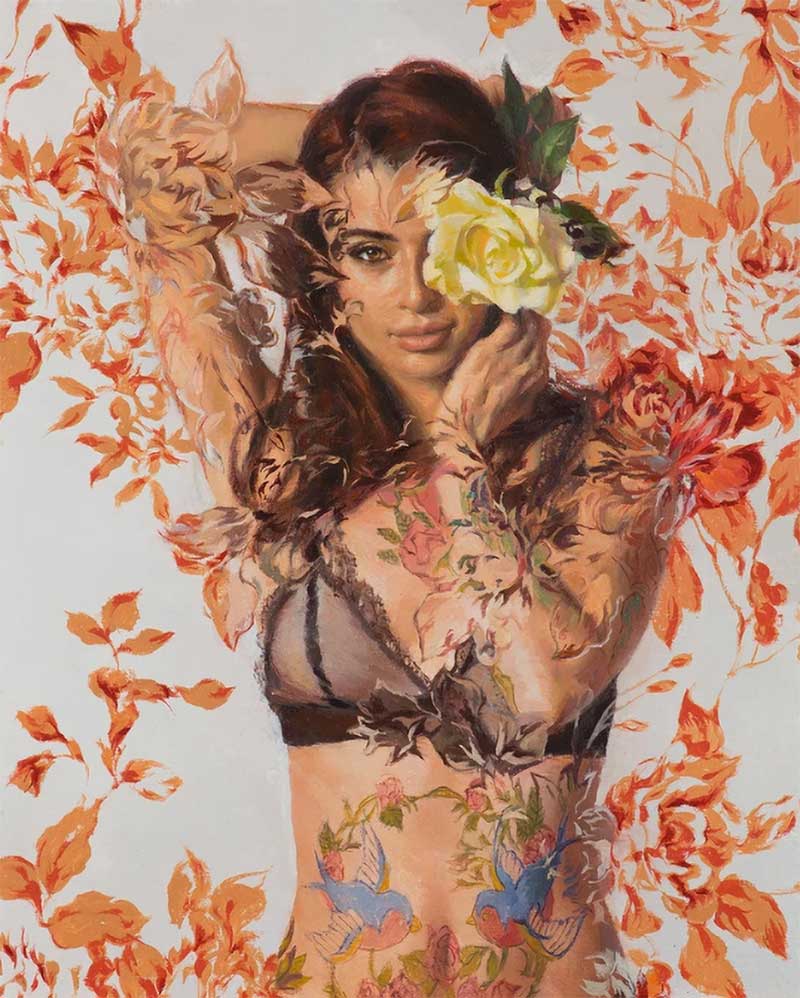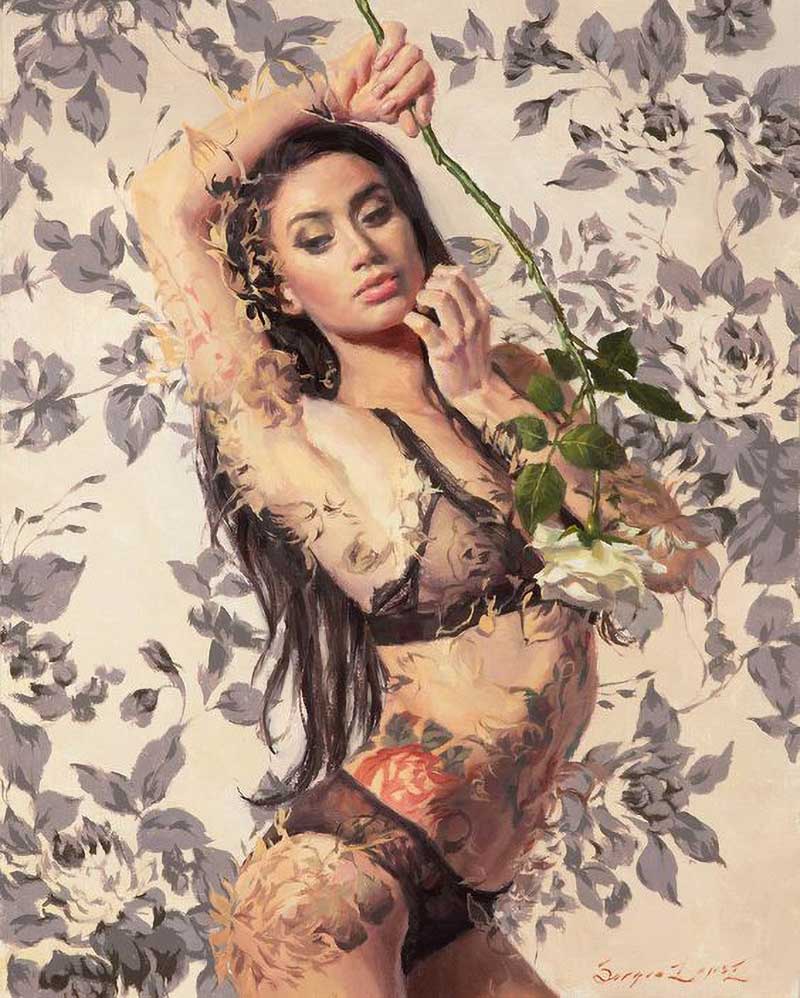 Sergio Lopez was featured in the June 2014 issue of ImagineFX magazine, and I remember at the time staring in total awe. It was one of those moments, when you knew you were looking at something special.
It's not just the quality of the paintings, but the way Sergio also captures the essence of the model. Her pose, her expression, her energy … it all radiates off the canvas in a way I still, some 6 years later, find hard to describe, but I like it. I like it a lot :)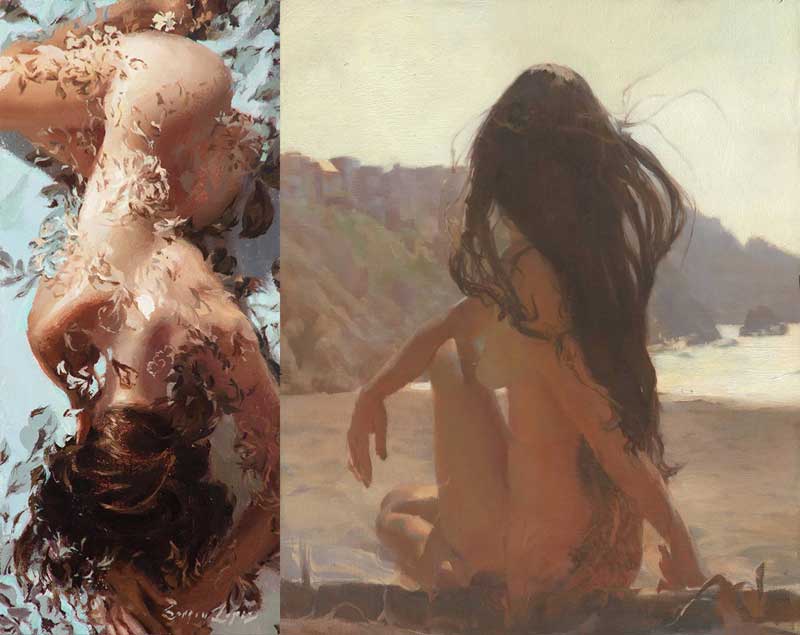 ME FAVOURITES
My favourite Sergio Lopez paintings right now, are Falling In Love, which shows a female figure laying on a baby blue and brown background. I especially love the curves and shapes of the body, and the way the colours all sit nicely together.
Very tasty, as is my other favourite, Fata Morgana, which shows a girl looking out to sea … if I could, I'd eat this one :)
Both of these paintings can be found in the gallery below..
SERGIO LOPEZ GALLERY
Looking at Sergio Lopez's powerful paintings is always a pleasure. Like Gordon King, it creates that tingly feeling inside that I struggle to explain; maybe you're not supposed to be able to explain it, maybe just feeling it is enough, but whatever it is, it speaks to my soul.
The key is how Sergio manages to capture and express the freeing energy and essence of femininity, via his loose and alive gestures, and with background that melt with the subject, as if the female energy is so powerful, it can take control of her surroundings.
I also find Sergio's story, about being an introvert and art helping him find his voice, super relatable. A truly inspirational artist.
YOU CAN FIND SERGIO LOPEZ AT THEMAINLOOP.COM