BIO
"My name is Alexandra, I was born and raised in Stockholm, Sweden on August 27, 1990. I work part time in a clothing store and part time as a fetish and alternative model. I have a education in veterinary care since animals always been a big part of my life.
I´m still new in this business and I´ve come so much farther than I´ve ever expected in this very short time. This has made me a stronger and more confident person and it still does, I love what I do and I will keep on doing it for as long as I can." – Bio quoted from Alexandra's website at starfucked.net
Alexandra goes by the name of starfucked online, all photos on this page of Alexandra are from her website starfucked.net together with photographers JosefineJonsson.com, BelindaBartzner.com and Kitty Carol Photography.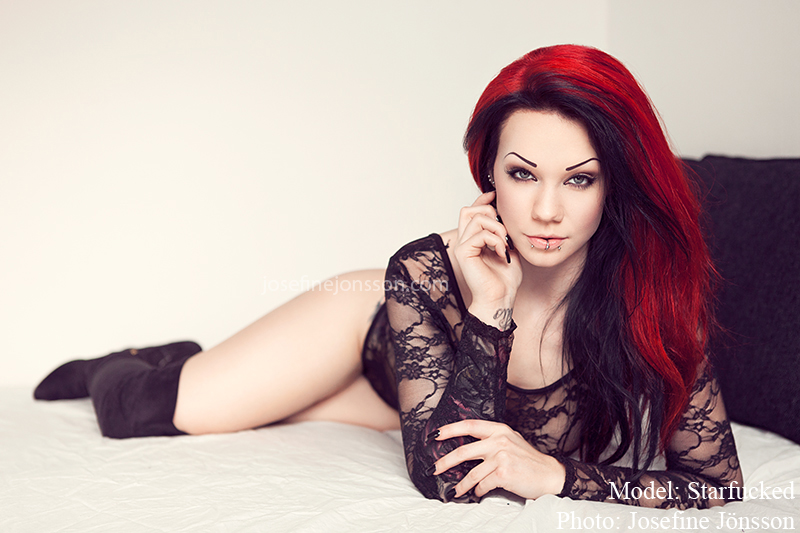 "When I started modeling I wanted to have a name that wasn´t cute and not too common. I wanted a name that made people look and maybe react so that´s when I came up with Starfucked."
– Starfucked
HOW I FOUND HER
I follow bloddroppe on DeviantArt, and they posted some photos of Alexandra back in 2013. I remember thinking at the time that she had something special about her, she stood out from all the other girls. I planned to draw her one day, and in 2016 I did in graphite pencil, her red and black hair will make for a beautiful colour drawing one day though :)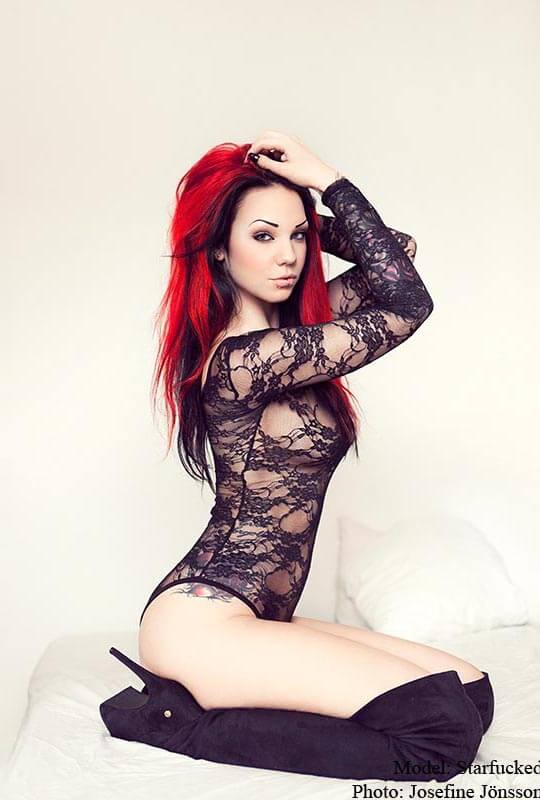 FAVOURITE PHOTO
My favourite Alexandra photo is the one above this text. Alexandra is wearing a black lace body and boots. I love the angle of her heel, the gentle curve of her foot and the way she's delicately touching her hair. Such a nice pose and photo.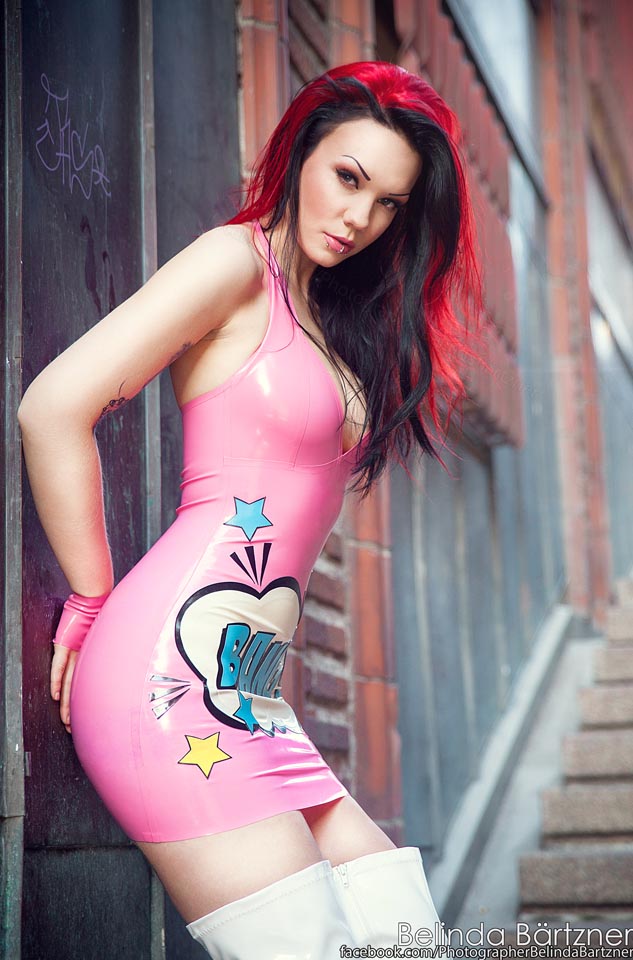 FAVOURITE OUTFIT
My favourite Alexandra outfit is the one above this text. The pink dress with BANG written across it in blue. I would love to wear that dress, white boots are perfect for this outfit, and her little pink gloves are adorable! I've actually found this dress online, heehee :) The colour is bubblepink, how cute!! It costs £230 though :( I won't be buying that anytime soon lol
Here's the link – Pandora Deluxe – Bang! Latex Dress – in case anyone wants to buy it for me :)
FINAL THOUGHTS
Alexandra is incredible. Reading her bio you get a sense that she's on a journey and living the dream. I love all her photos, trying to pick my favourites for this page was so hard. She has some incredible outfits too, I've never really been into latex before but Alexandra makes me want to try a latex dress one day. I've never really been into tattoos either, but again she pulls them off to perfection. Her hair is to die for and adds to her unique look. I'd love to see her in a cute little dress and heels one time, I think she'd look adorable.
She sometimes posts photos in casual outfits on her Instagram feed, always looking cute, but they're only ever selfies. I'd love to see her do a photoshoot outside in a pretty little dress. She's radiating confidence yet has a sense of delicateness, almost shyness, about her. She has an aura of power about her too which gives her an essence I struggle to put into words. She's incredibly sexy, but with a sprinkling of cuteness. She isn't like the other girls.
The Photos on this page and more can be found on my
Inspirational Models Pinterest Board
ALEXANDRA WAS ADDED TO MY INSPIRATIONAL MODELS ON 1ST JULY 2015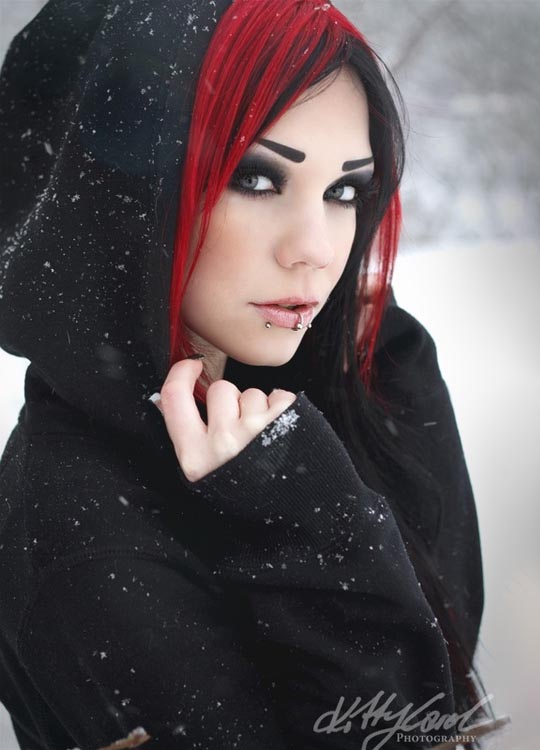 "This dress has such a nice weight to it, and feels so comfy; makes you wish you could wear it forever."
"It's one of those dresses you like to twirl around in, watching it come alive around you."
"This dress is so cute; part floaty and freeing, part tight and sexy."
"I believe in celebrating the female figure and embracing what we've been given, not hiding that."
Miranda Kerr