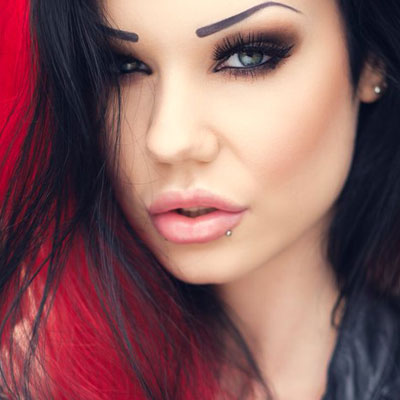 STARFUCKED
WHEN I STARTED MODELING I WANTED TO HAVE A NAME THAT WASN´T CUTE AND NOT TOO COMMON. I WANTED A NAME THAT MADE PEOPLE LOOK AND MAYBE REACT SO THAT´S WHEN I CAME UP WITH STARFUCKED
Professional photographer JoseFineJonssonPhoto on DeviantArt posted some photos of Starfucked back in 2013, and I was mesmerised; She had something super special about her, she's not like all the other girls. In 2016 I drew a Realistic Pencil Drawing of Starfucked, but I have this burning urge to bring her to life in colour … her red and black hair is going to make for a beautiful painting :)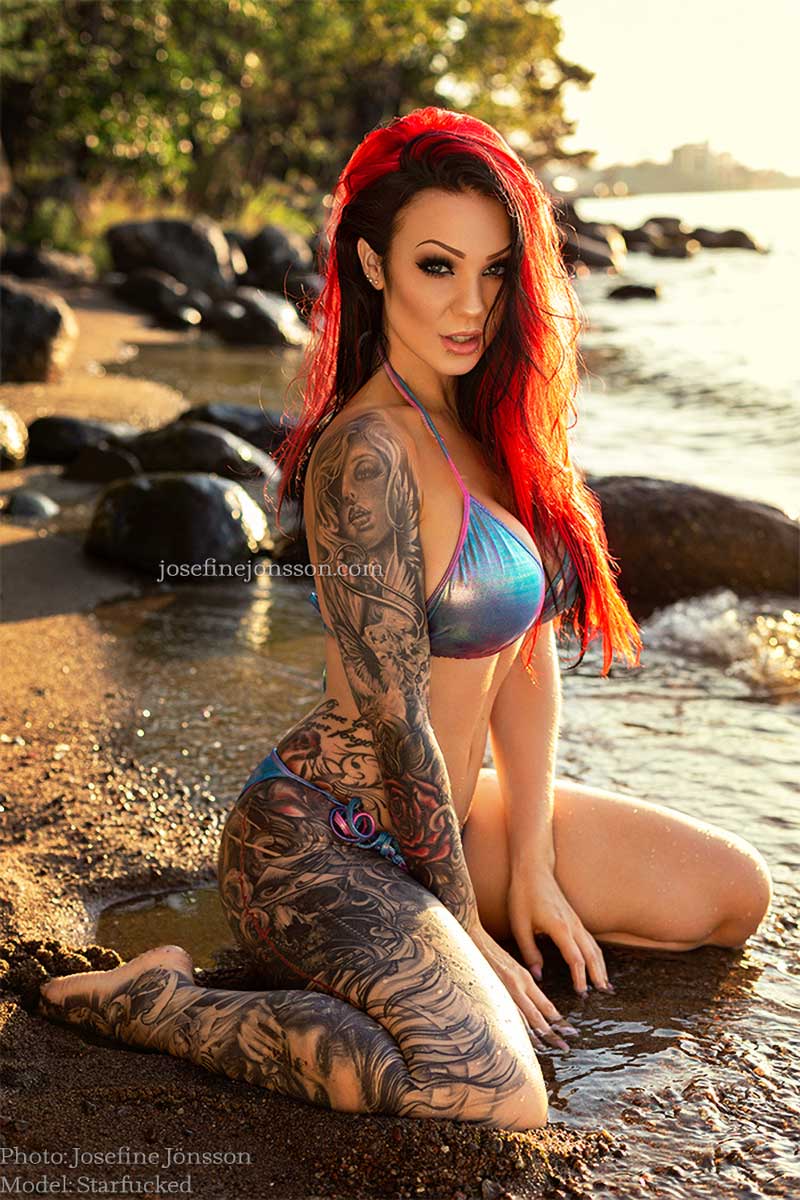 ALLURING
PLAYFUL
FEISTY YET DELICATE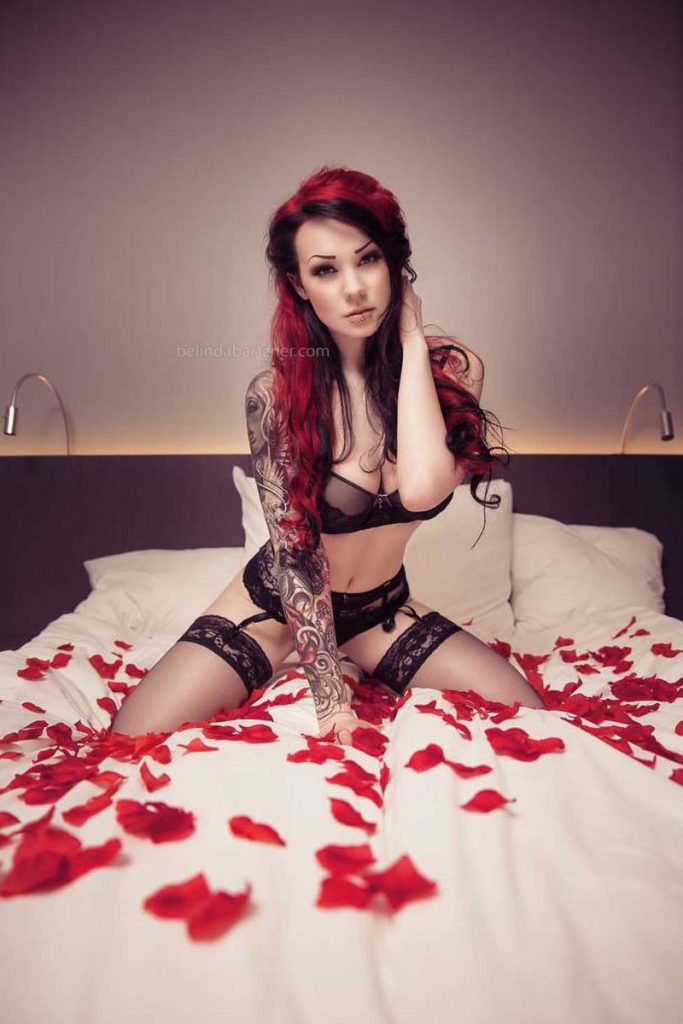 There's a lovely juxtaposition going on with Starfucked. She radiates such sexiness, while also having a hint of shyness about her. It creates this sense that she#d play with you the way a serpent seduces its pray, before eating it alive. Starfucked is a incredibly fascinating creature.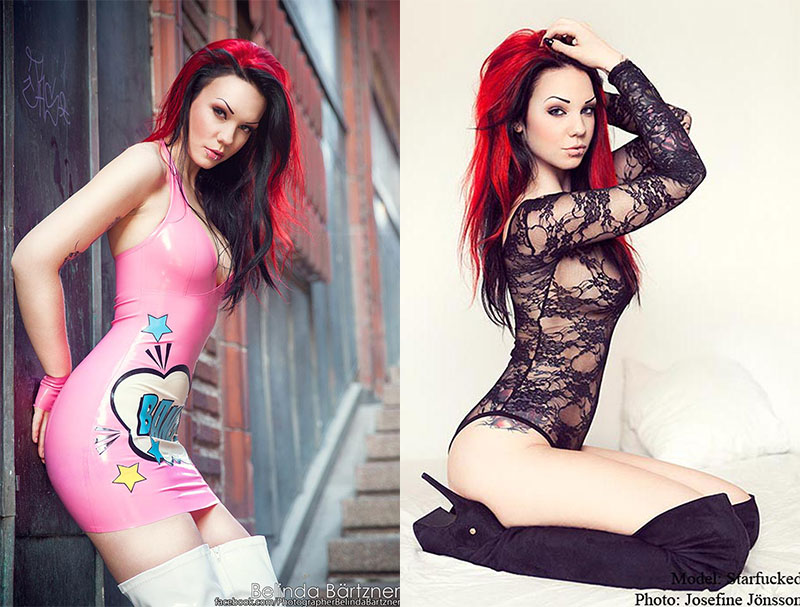 ME FAVOURITES
My favoruite Starfucked photos are both showing a bit more of her delicate side. First up we have her sexy BubblePink BANG Latex Dress, but just look at those lil pink gloves she's wearing, so adorable! I've actually found this dress online *heehee* But it costs £230 :( I won't be buying that anytime soon lol Here's the link – Pandora Deluxe – Bang! Latex Dress – in case anyone wants to buy it for me :)
My other favourite shows Starfucked wearing a Black Lace Body and Boots. I love the angle of her heel, the gentle curve of her foot, and the way she's delicately touching her hair. Such a nice pose and photo. Both of these photos can be found in the gallery below.
STARFUCKED GALLERY
Starfucked is incredible, radiating confidence, with a sprinkling of delicateness, almost shyness, creating a super powerful aura. I get a sense she's on a journey, of all my Inspirational Models, she's the one whose evolved the most over the last few years. She seems to be getting sexier and sexier too!
I love all her photos, I love all of her outfits, I love all of her. I've never really been into latex, but Starfucked makes me want to try on a latex dress, same with tattoos. Never really been into them too much either, but she pulls the tattooed look off to perfection. Her hair is to die for too, like a lil creature, coming alive all around her as she strikes the sexy poses.
Starfucked isn't like the other girls, and that's why I love her so much.
YOU CAN FIND STARFUCKED AT STARFUCKEDMODEL.BIGCARTEL.COM