HOW I FOUND HER
I was randomly browsing DeviantArt one Saturday morning, when a photo from Beethy on DeviantArt popped on my screen. It was a photo of Amy, xThunderbolt at the time, cosplaying as Pokemon Hilda. There was something about Amy that I couldn't get out of my head. She inspired me so much and I ended up
drawing her
, and from that day on, I became a massive fan.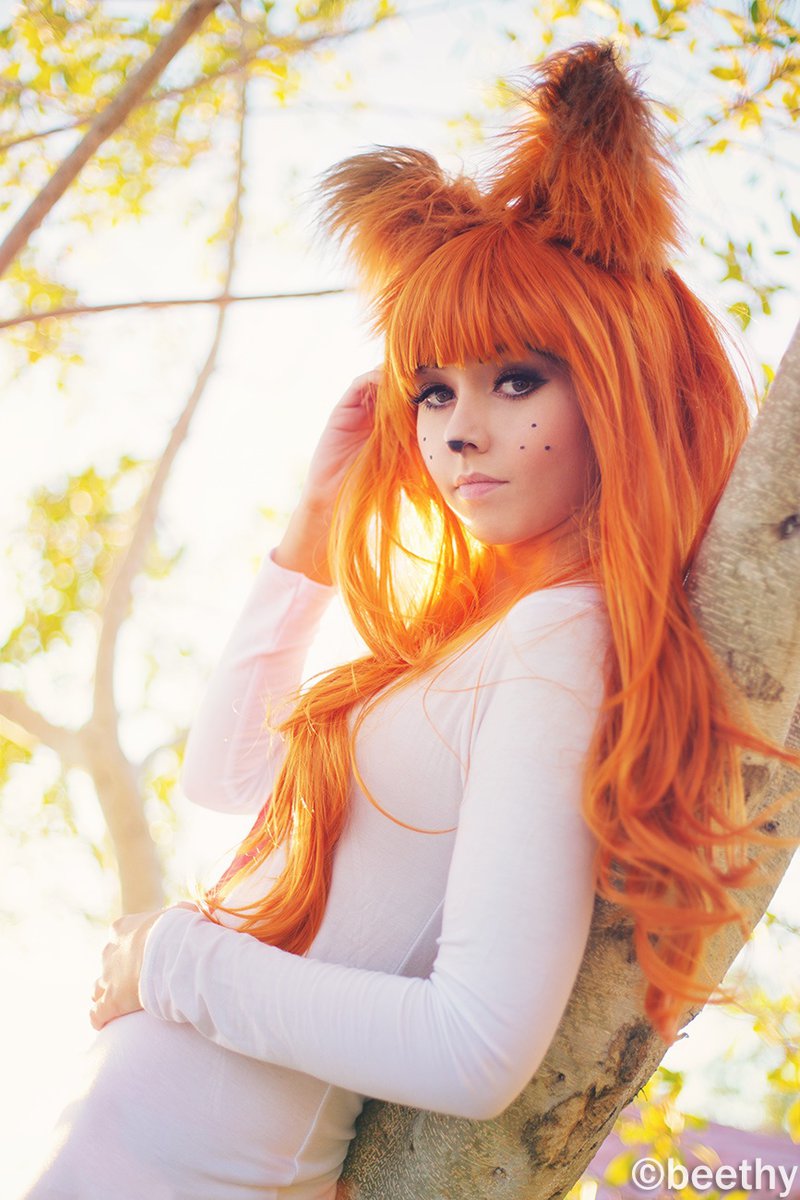 FAVOURITE PHOTO
My favourite Amy photo is the one just above this text, from her Bubsy cosplay. I just love this photo, the angle is exciting, but the look in her eyes is so intense … it makes me want to walk into the photo and be there!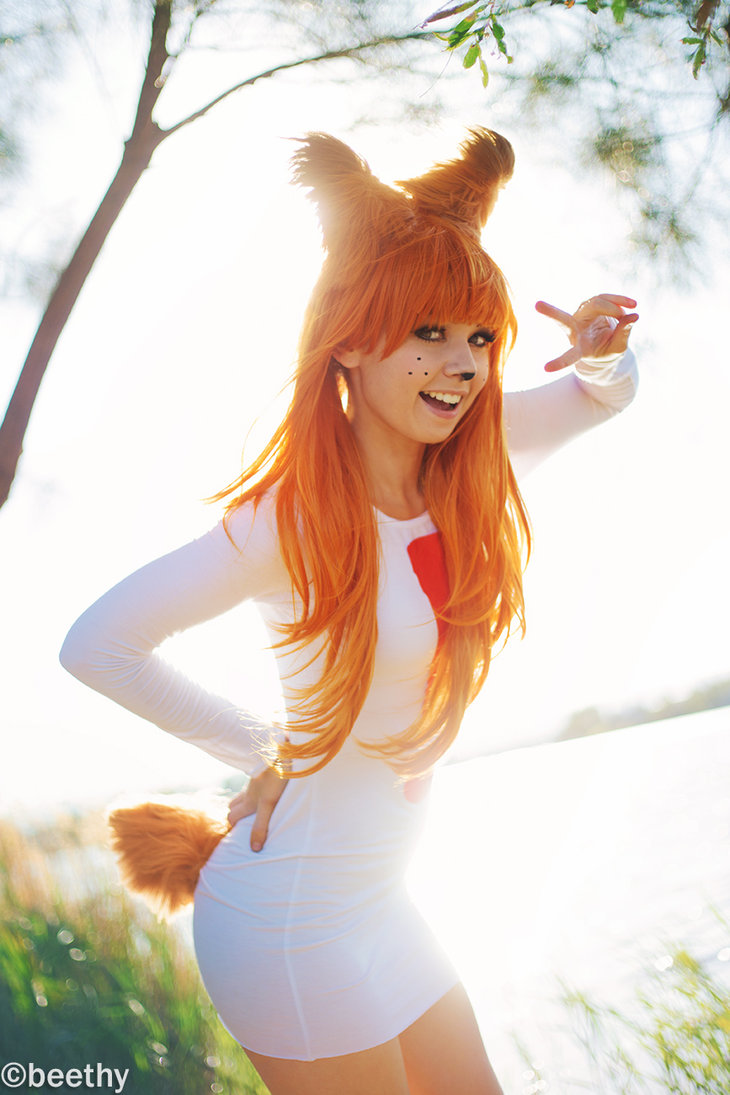 FAVOURITE OUTFIT
My favourite Amy outfit has to be her Bubsy cosplay, which you can see just above this text. What an amazing cosplay! The outfit is so cute, and Amy just looks like she is having so much fun, and unbelievably adorable! You can't look at those images without smiling!!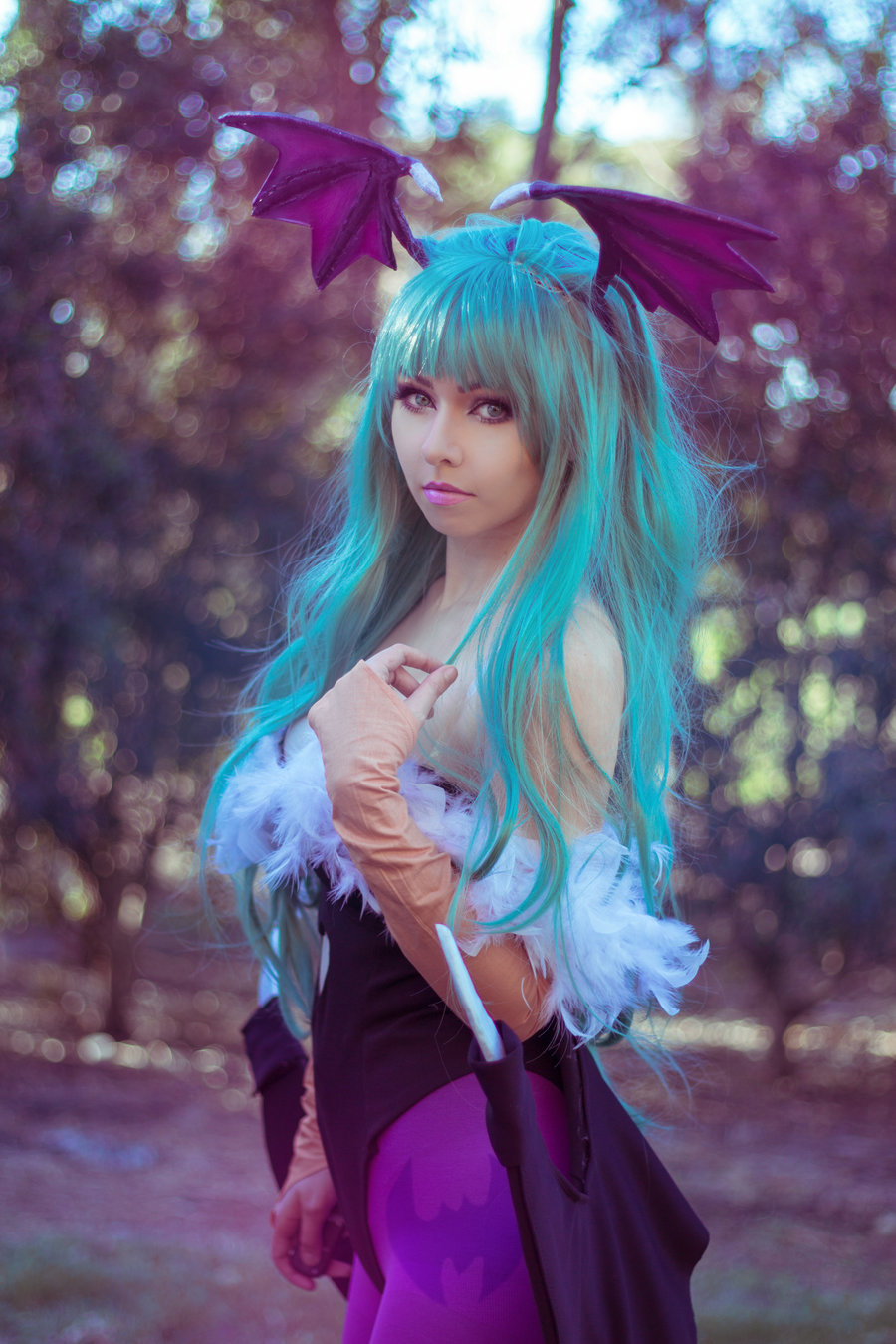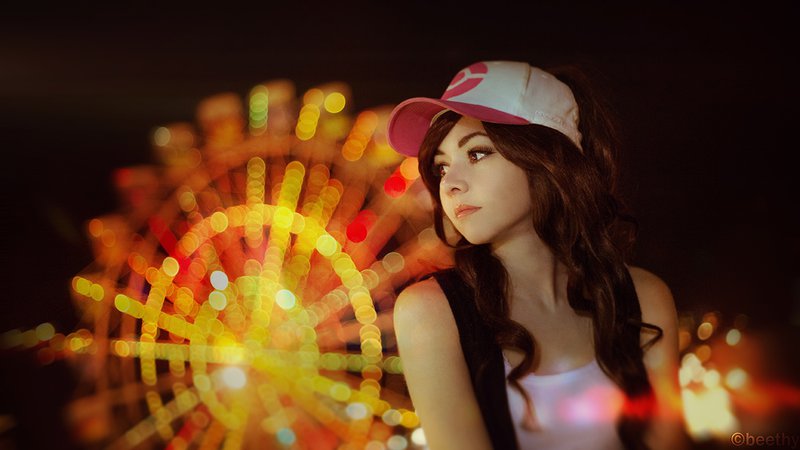 Adorably adorable, did I mention she's adorable?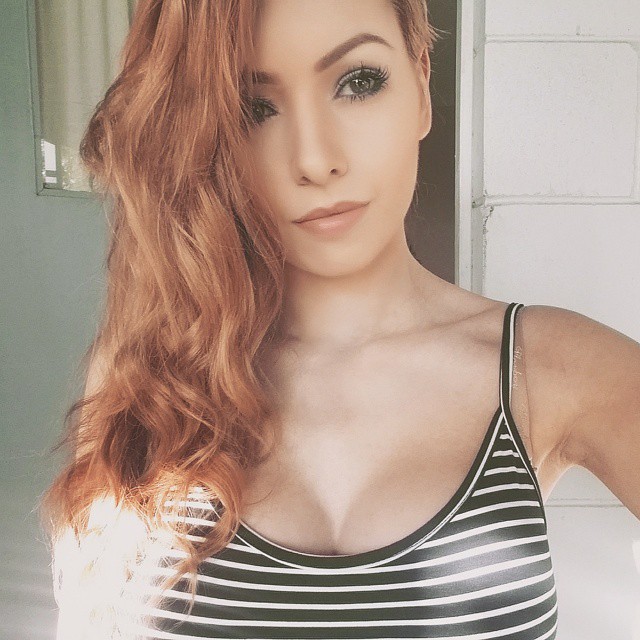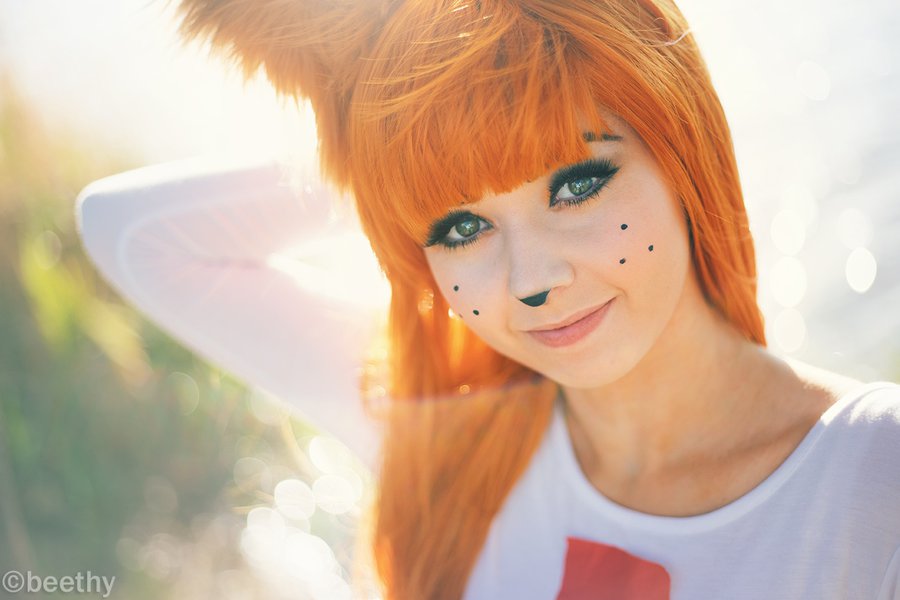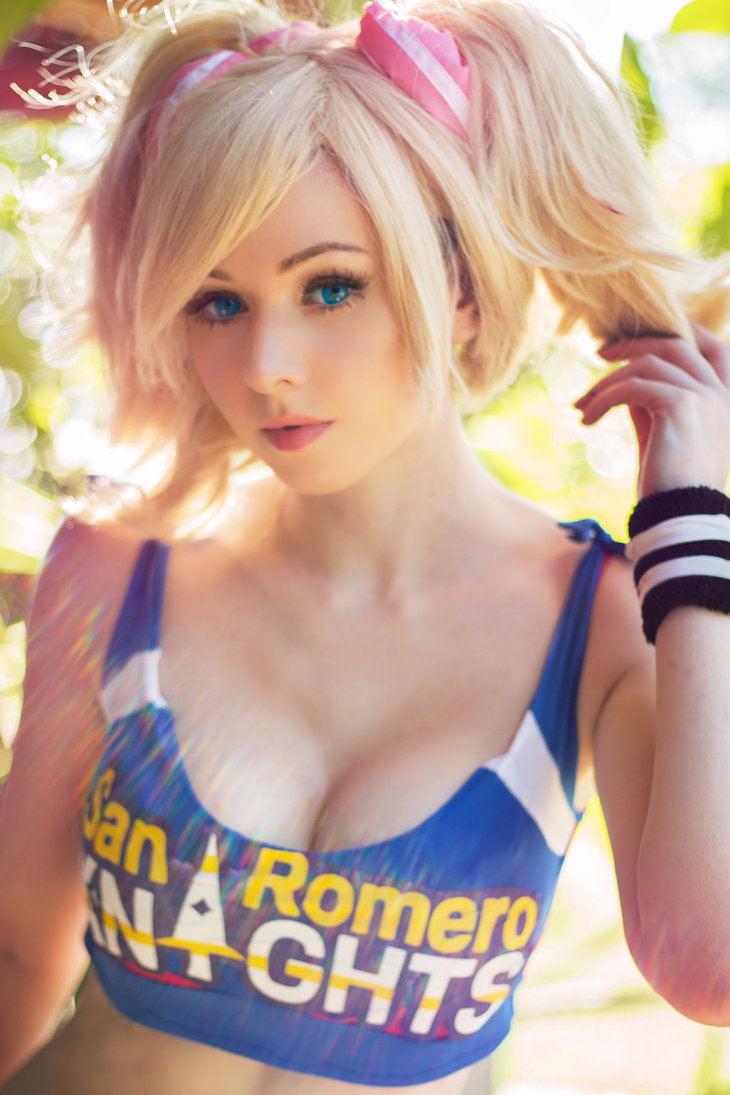 Where can I buy an Amy Plushie?
FINAL THOUGHTS
The first thing that springs to mind about Amy is that her photos just make me so happy. There is a fun, nice and just really adorable vibe to both Amy and her photos that gets inside of me and makes me happy. I would love to see Amy do a Vanille from Final Fantasy XIII cosplay, I think she could really pull off the over the top feminine, happiness feeling that Vanille has about her.
Amy comes across so nice on Instagram as well; she's just a girl having fun, which is so nice to see! I really wish they made Amy Plushies, because I would hug it so tight and never let it go lol I am so happy I found her on DeviantArt that day, thank you Beethy for posting your photos and introducing me to the world of Amy!
The Photos on this page and more can be found on my
Inspirational Models Pinterest Board
AMY WAS ADDED TO MY INSPIRATIONAL MODELS ON 24th NOVEMBER 2014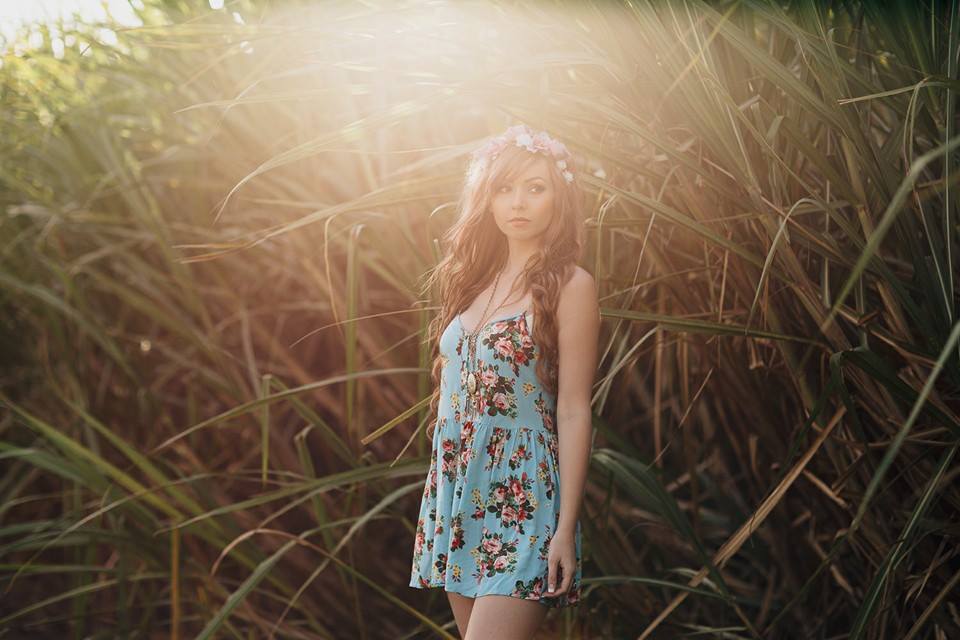 "It's one of those dresses you like to twirl around in, watching it come alive around you."
"This dress is so cute; part floaty and freeing, part tight and sexy."
"This dress has such a nice weight to it, and feels so comfy; makes you wish you could wear it forever."
"I believe in celebrating the female figure and embracing what we've been given, not hiding that."
Miranda Kerr