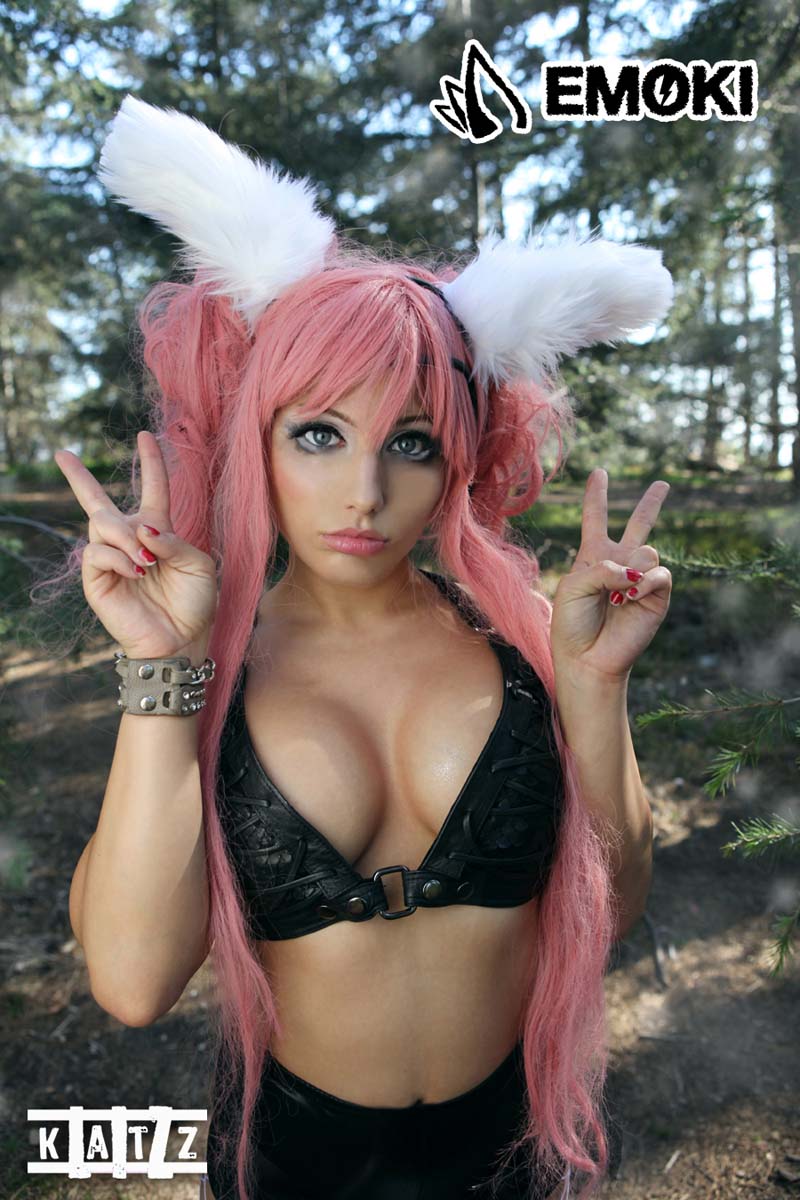 BIO
"Sexy lil Actress, Model, Writer, Cosplayer & Muse. Silly, Snarky, Professional Eccentric, Part Time Flake, Social Media Powerhouse, feisty lil' firecracker. Whether Hero or Villain she is still pretty super.Liz Katz comes from a state of mind. Half nerd on her father's side and half mystical creature on her mother's." – Bio quoted from Liz Katz website at LizKatz.com
All photos on this page of Liz Katz, are from her various websites, listed below
HOW I FOUND HER
I remember late last year I wanted to draw Tifa Lockhart from Final Fantasy VII, so I was googling for images and came across Liz Katz cosplaying as Tifa. I was quite simply left in awe, she was perfect! I decided right there and then, I had to draw Liz Katz :)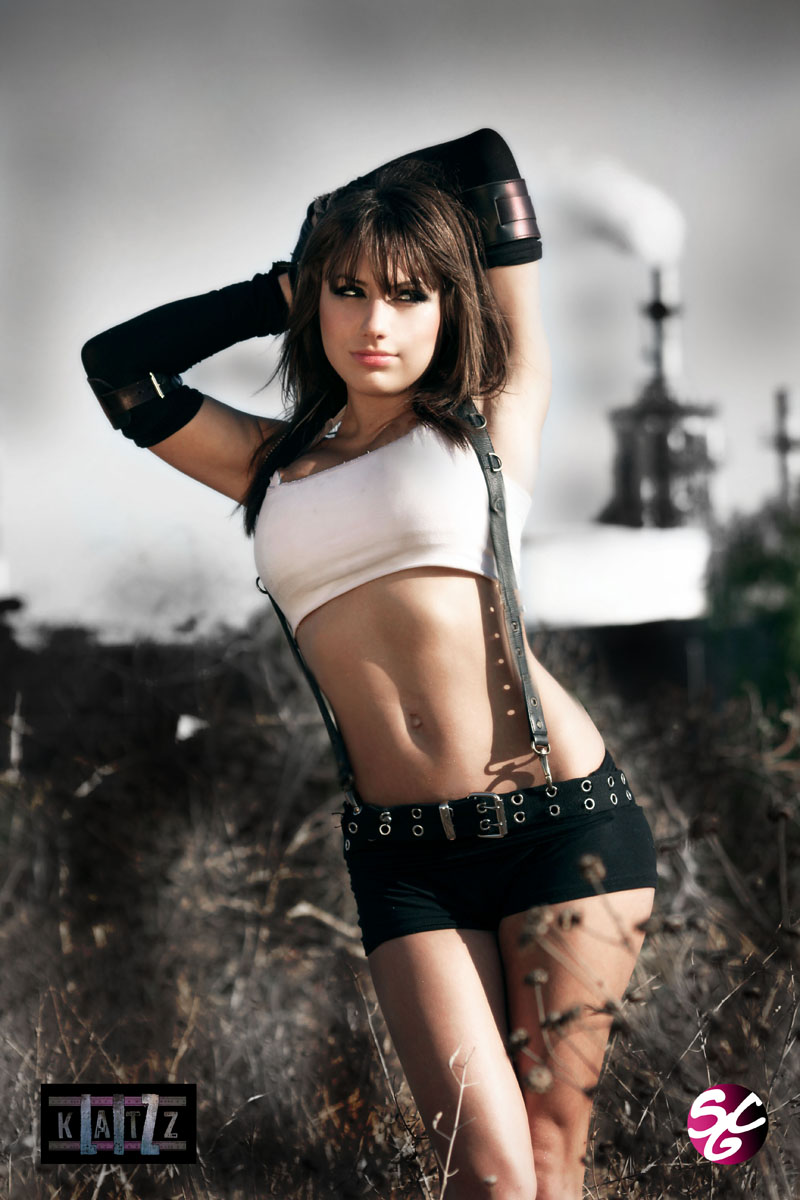 FAVOURITE COSPLAY
My favourite Liz Katz Cosplay has got to be her Tifa Lockhart from Final Fantasy VII, which you can see an image of above this text. Liz makes a perfect Tifa. I don't think anyone will ever do a better Tifa, an amazing outfit and sexy poses.
FAVOURITE PHOTO
My favourite Liz Katz photo is her Felicia Hardy cosplay. I adore this image so much and it can be seen just to the right of this text (two down on mobile), in the red outfit. That pose, the look on her face, the parted lips, the outfit, the setting … everything, once again this is a perfect photo, and so sexy. This image radiates sex appeal!
FINAL THOUGHTS
Liz Katz has that something special about her, you can just feel that she doesn't just dress up as the characters but actually becomes them. She radiates the essence of the character, making her one of my all time favourite cosplayers. I just love her poses so much and I would love to see Liz Katz do a Fang from Final Fantasy XIII cosplay, I really feel like she would once again be perfect for Fang, but it's just really nice to see someone obviously having so much fun, being free and enjoying themselves.
The amazing thing about Liz Katz, is she comes across as an amazingly fun, nice and down to earth person. Thank you Liz Katz for being you.
The Photos on this page and more can be found on my
Inspirational Models Pinterest Board
LIZ KATZ WAS ADDED TO MY INSPIRATIONAL MODELS ON 24th NOVEMBER 2014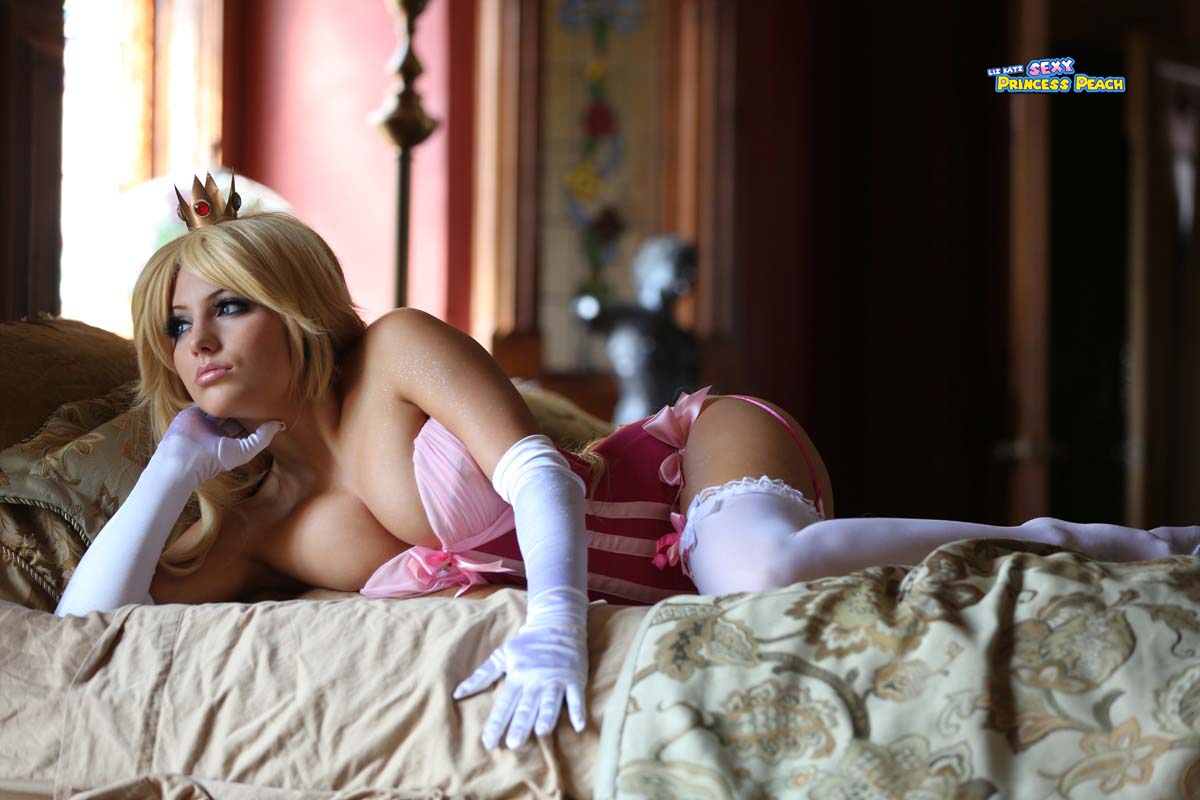 ASOS CROCHET SWING DRESS WITH BELL SLEEVE AND BROWN ANKLE BOOTS
"This dress has such a nice weight to it, and feels so comfy; makes you wish you could wear it forever."
VIEW PHOTOS
CLUB L SPLIT SLEEVE DRESS WITH LACE SKIRT AND WHITE HIGH HEELS
"This dress is so cute; part floaty and freeing, part tight and sexy."
VIEW PHOTOS
TFNC RED SKATER DRESS WITH CHIFFON CROSS FRONT AND RED ANKLE STRAP HEELS
"It's one of those dresses you like to twirl around in, watching it come alive around you."
VIEW PHOTOS
"I believe in celebrating the female figure and embracing what we've been given, not hiding that."
Miranda Kerr