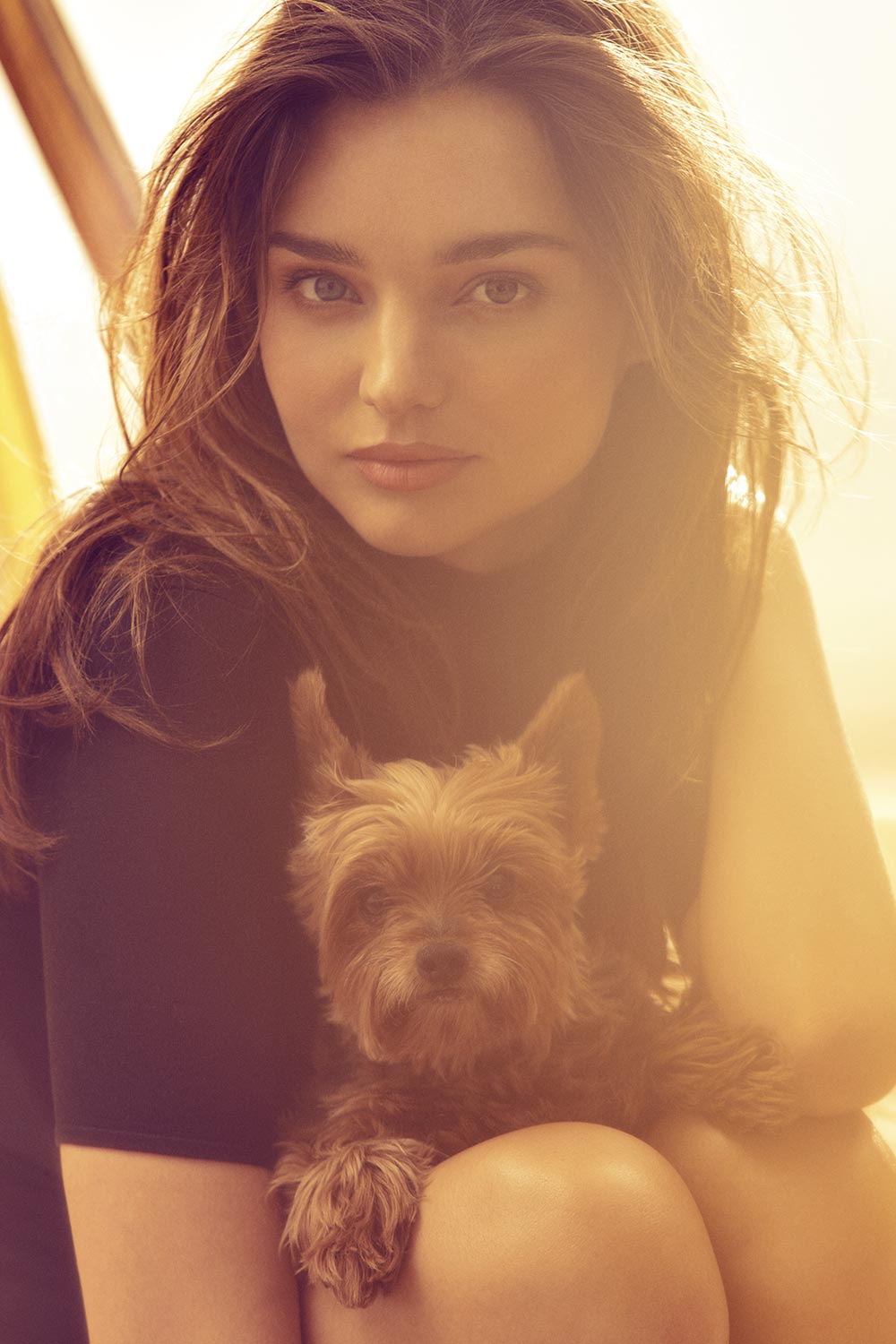 BIO
"I like to pray and I like to meditate. Doing just three minutes of prayer and a minimum of five minutes meditation twice a day sets the tone—like an arrow so that you're hitting your target. When I pray I always thank Mother Nature for all the beauty in the world; it's about having an attitude of gratitude. And then I pray to Christ to say, 'Thank you for this day and my family and my health,' and now that I'm older I've added, 'Please illuminate me. Please open my heart chakra. Open my aperture and uplift my consciousness so that I can be the best version of myself." – Miranda Kerr
All photos on this page of Miranda are from her official website MirandaKerr.com
HOW I FOUND HER
I can still remember the exact moment when I first saw Australian model Miranda Kerr. It was back in August of 2013 and I was randomly searching Google for feminine poses to draw … that's when Miranda entered my life lol I couldn't believe how beautiful she was, in total I've drawn her 3 times now, the most I've ever drawn anyone :) You can see my latest drawing of Miranda Kerr here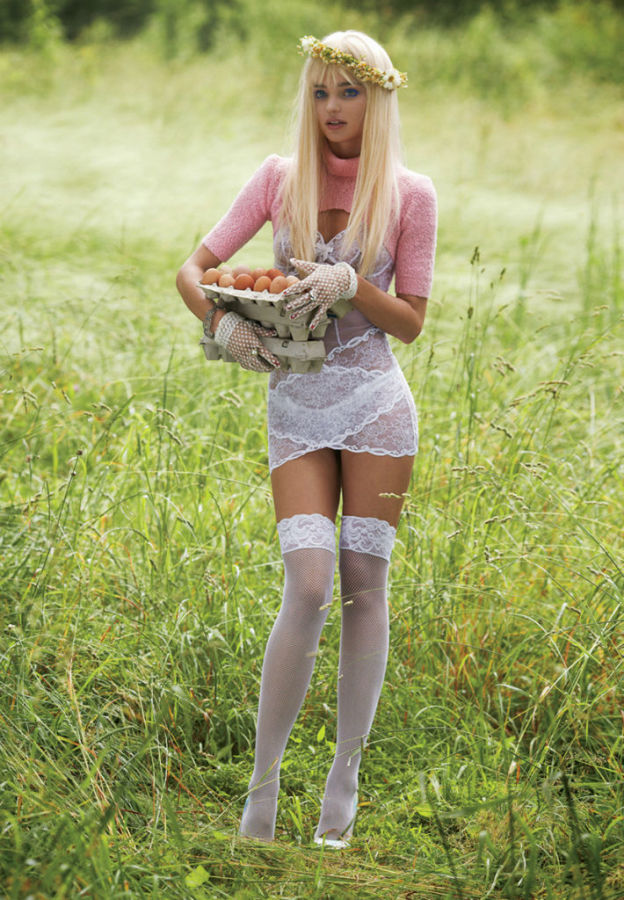 FAVOURITE PHOTO
My favourite Miranda Kerr photo is the one of her holding the boxes of eggs, you can see it just above this text. She's wearing a little flower head piece together with a cute little pink and white lace outfit that makes her look like a character from a videogame! The gorgeous green grass against her pretty pink outfit really produces a beautiful photo with a magical vibe.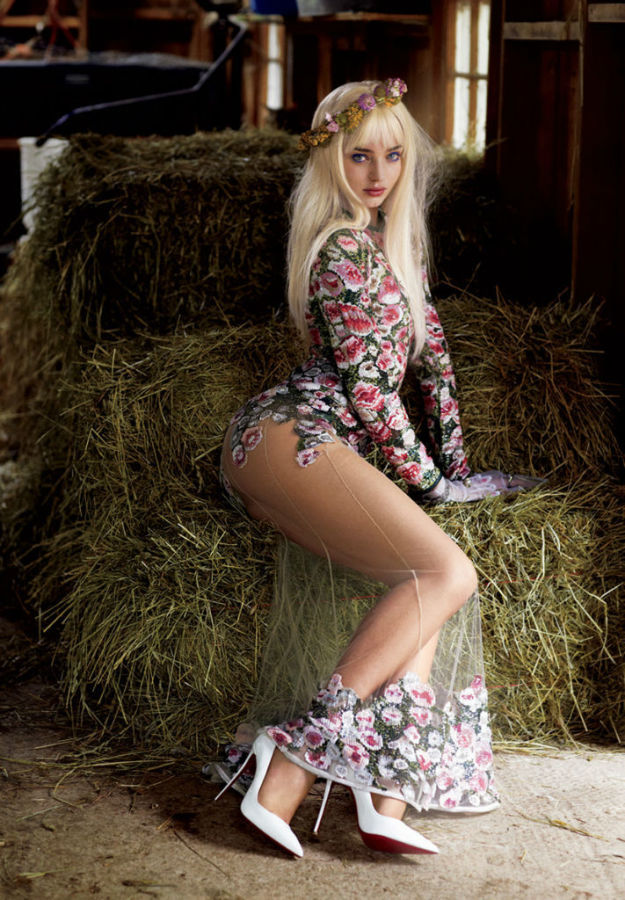 FAVOURITE OUTFIT
My favourite outfit has to be the other photo of her with her flower headpiece on, just above this text, the one where she's wearing a long sleeved flower dress with see through skirt. Her headpiece compliments the dress so nicely with her little gloves just finishing the outfit off perfectly! It looks like a fun outfit to wear, the white heels are nice, but I'd be curious what the outfit would look like bare foot.
FINAL THOUGHTS
To me Miranda Kerr is radiating such femininity, you can tell it comes naturally to her. She has a style and essence about her that I find mesmerising, capturing femininity as good as anyone. Sexy or cute, naughty or nice … you name it, Miranda has a photo out there where she has pulled that look off to perfection! I love drawing Miranda Kerr, I feel like I could draw her for the rest of time and never get bored.
I look forward to the day I start painting as it is one of my goals to bring her to life in a full colour, it's fair to say it was only a matter of time before she joined my Inspirational Models. Beautiful.
The Photos on this page, and more, can be found on my
Inspirational Models Pinterest Board
MIRANDA KERR WAS ADDED TO MY INSPIRATIONAL MODELS ON 27th APRIL 2015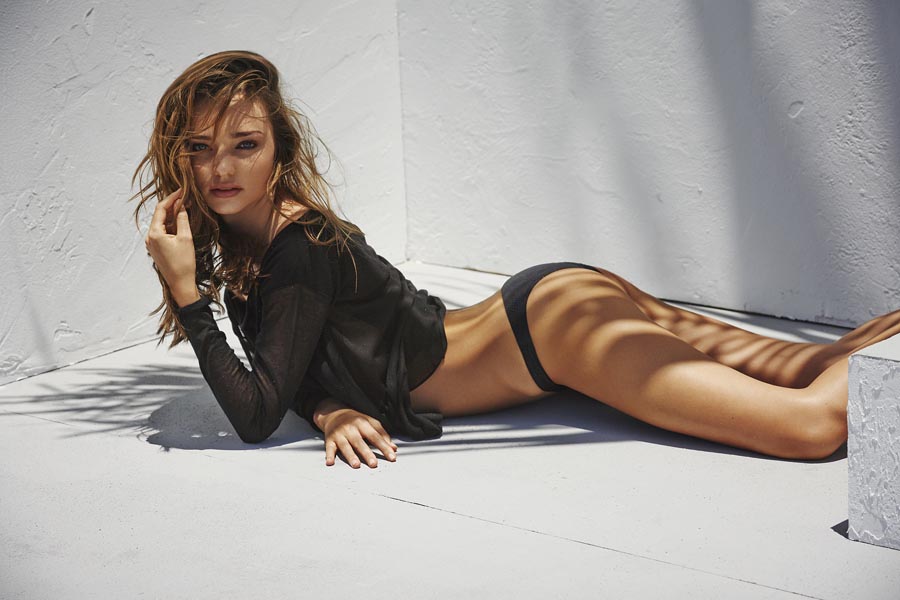 TFNC RED SKATER DRESS WITH CHIFFON CROSS FRONT AND RED ANKLE STRAP HEELS
"It's one of those dresses you like to twirl around in, watching it come alive around you."
VIEW PHOTOS
ASOS CROCHET SWING DRESS WITH BELL SLEEVE AND BROWN ANKLE BOOTS
"This dress has such a nice weight to it, and feels so comfy; makes you wish you could wear it forever."
VIEW PHOTOS
CLUB L SPLIT SLEEVE DRESS WITH LACE SKIRT AND WHITE HIGH HEELS
"This dress is so cute; part floaty and freeing, part tight and sexy."
VIEW PHOTOS
"I believe in celebrating the female figure and embracing what we've been given, not hiding that."
Miranda Kerr