ORIGINALLY POSTED • 31ST DECEMBER 2018
Every year since 2013, I've created a lil blog post looking back at the highs and lows of the previous year, while setting goals for the year ahead. Something I've always noticed, is Goals have to be Blueprints only and can't be solid, because life isn't like that.
For instance, before 2018 I had never had a Lucid Dream. I didn't even know what Lucid Dreaming was, yet now, it's one of the most important things in my life … so in an instance, things out of your control can change everything.
So while what follows is various highs and lows from 2018, and a bunch of goals for 2019, in my opinion, the only goals you really need, are to DO YOUR BEST and BE NICE.
If you do your best, you cannot fail. If you're nice to everyone you come into contact with, including yourself, you'll increase the chances of having a Happy Life :)
PS, I apologise for the blandness of this blog post, it's kind of funny, but I'm spending so much time planning at the moment, I've no time to make it look pretty lol
2018 HIGHS AND LOWS
Whenever I sit down to write one of these year review posts, I'm always blown away by how much stuff happened. Things I've forgotten about, but think, blimey, was that really this year?
2018 is another year where I feel like the Person I Am Now, is Totally Different to the Person who Started the Year. Ten months ago for instance, I was still going to work as Kevin, struggling to work out how I could possible start presenting as Sophie. Yet now, I struggle to remember what going to work as Kevin even felt like.
It's amazing how life can change so quickly.
ART HIGHS AND LOWS
PERSONAL HIGHS AND LOWS
Wore a swimsuit in public for the first time
Starting Swimming Lessons
First experience of Sensory Deprivation Float Tanks
Night out on the Moors under the Stars
Lucid Dreaming entering my life
My Gender Therapist leaving to have a baby :(
Having the courage to quit one of my day jobs
Meeting my Reiki Healer Rachel Rendell
My First successful job interview as Sophie :)
Having my first Psychic reading
PERSONAL HIGHLIGHT OF THE YEAR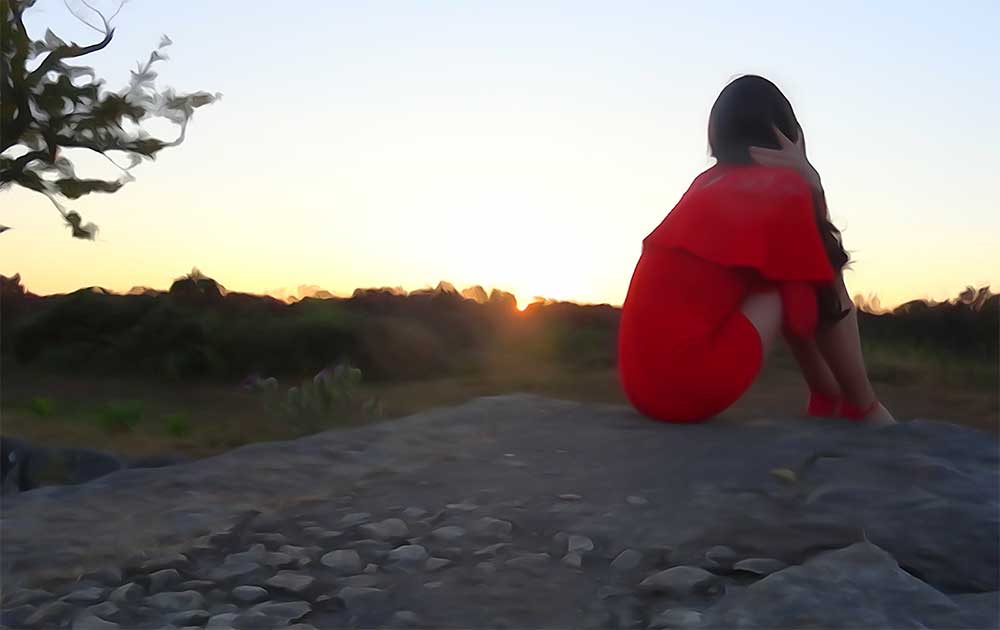 NIGHT UNDER THE STARS
This was maybe the best night of my entire life. It was surreal, I have never done anything like this before; I literally woke up on the morning of July 14th and said, I'm going to the moors tonight. I bought a sleeping bag on the way home from work, and off I went, into the middle of nowhere on my bicycle.
It was a crystal clear night, not a cloud in sight, it wasn't that cold either, and looking up at the Night Sky … Surreal. It had this dream like quality about it I will never forget.
What blew me away was how much activity there was in the sky. I saw so many floating orb type things, not sure if they were comets, satellites, stars, ufos … who knows, but they zoomed about and floated about above me all night; I wanted to stay there forever.
I kept drifting off to sleep and than waking up, opening my eyes to this sky full of stars. It was beautiful, one of those moments I'll remember for the rest of my life.
ART HIGHLIGHT OF THE YEAR
CREATING THE SO FREE ART PODCAST
Courage was key here. I was so scared to do it at first, scared to put myself out there, scared to speak in public, scared of failure. I put it off for months due to the fear, but I'm so glad I finally did it, as I've gained so much confidence from doing this show.
It's evolved into something totally different to what I first thought as well, which I love, because instead of being 100% art related, it has Spirituality stuff and Transgender tings too. It's maybe the most complete me thing I create.
PERSONAL LOW OF THE YEAR
STOPPING SWIMMING LESSONS
Swimming was full of highs and lows. I achieved so much, I had four or five months worth of lessons and pushed myself way out my comfort zone. I'm now a lot more comfortable in the water, I actually love being under the water :) but I still can't swim and decided to take a rest a few months back.
It got too much. I had a mini break down in the pool where my teacher asked me to do something, not related to swimming, and I couldn't do it. I froze, letting it get the better of me, but I know I'll be back :)
ART LOW OF THE YEAR
LEAVING LIFE DRAWING CLASS
I hated having to do this. I adored my Life Drawing Class, and miss it so much, not just the drawing side of it, but the people too. In fact, more so the people, I love being around other Artists.
I left not because I wanted to, but because I was successful in getting a new job, whose hours clashed with Art Class. Argh! I thought. Do I go for it or not? I decided, there will be plenty more Life Drawing Classes in the sea, and my heart was saying this job is important, so I made the decision to leave.
The really cool thing is, a month later SVSLearn.com showed up, which has an amazing community of Artists, so slowly these new artists are filling the void left behind from Life Drawing Class :)
THREE MAIN 2018 GOALS WERE
1. LAUNCH A WEEKLY PODCAST – SUCCESS :)
I achieved this, starting the So Free Art Podcast in February, and now on episode 41
2. HAVE A STALL AT A COMIC CONVENSION – NOT SUCCESSFUL :(
Why did I fail? Because it was the wrong goal to set, I should have set a goal of making lilSOPHIE artwork, like an actual number to aim for, instead of setting this big unimaginable goal.
3. GO TO WORK AS ME – SUCCESS :)
I finally achieved this after many months of struggle, and am now me at work all the time :) I even quit one of my jobs and had my first successful job interview as Sophie :)
" AWARENESS IS THE START OF CHANGE. "
2019 GOALS
For 2019 I've set more mini goals that feel achievable. I'm aiming for 12 new lilSOPHIE Affirmations in 2019 and depending on how the schedule of the podcast goes, I want to create at least one YouTube video a week too.
ART
Do Inktober again, but this time only one drawing each day :)
Review and Track the Progress of my Goals each week / month – using my whiteboards and Passion Planner
Create a YouTube Video Schedule
Start Releasing Unedited Podcasts, to free up more time
Dedicated Studying from SVSLearn.com and Art books on Wednesday to Sunday
Join a new physical Life Drawing Class
Create a new monthly lilSOPHIE affirmation / illustration
Add a new monthly Inspirational Artist to the site, including a Master Copy drawing
Create some Friends for lilSOPHIE
Experiment with Drawing Eyes on lilSOPHIE
Create some custom Animal Characters
Create a physical lilSOPHIE product – Calendar or book?
PERSONAL
Track my Social Skills and Push myself to speak up more around people (but only when I have something to say, if I have nothing to say, I equally want to be ok with just listening/observing)
A weekly hour with Nature doing Nothing but being in the moment
Another Night out Under the Stars
Meet lilSOPHIE in a Lucid Dream … maybe she can introduce me to some of her friends :)
Explore the Out of Body Astral Planes
Incorporate a 10 minute Daily Stretching routine into my day
Continue my Daily Meditation Practice before bed
5 minutes of Daily Affirmations first thing in morning and last thing at night
Focus on Saving Money to be able to quit one of my day jobs in 2020
STUDYING
Studying is key to Growing as an Artist, so my main goal for 2019 is to focus on studying. I toyed with the idea of dropping everything and doing nothing but studying in 2019 … but Balance is key to Growing as a Human, so I also want to have time to sometimes do nothing :)
Since November I've been working through courses at SVSLearn.com and I've learnt so much, I've learnt more in that past few weeks than maybe the previous three years combined, hopefully this can carry on in 2019.
BALANCE
This is key. Everything in Nature is about Balance, and success comes from balance. When I have balance in my life, everything flows. I hope to achieve balance between doing things and doing nothing, by having blocks of time set aside for everything. It may sound limiting, but I've found it the opposite, when I Block things off, I can Focus and Achieve so much more, yet still have Freedom to do what I want.
I'll be using a Passion Planner and the app Wunderlist to help with this. 2019 will be my first year with a Passion Planner, which is a Physical Journal you write in to Track: Yearly, Monthly, Weekly and even Hourly Goals. My Sister bought me the rose gold one for Christmas and I'm so excited to play with it :)
Wunderlist is an app I adore, which is basically a sexy way to compile to do lists.
CREATING
I want 2019 to be a year of creating. I want to create more tings … but this will only happen if I allow myself to put out imperfect work. An example of this is a new rule I have for the podcast, from 2019 onwards, I will no longer be editing the podcast … unless I happen to burp in the middle of it, like I often do lol
No editing, just record it, and upload it.
This scares me a bit, but I recorded Episode 41 yesterday, which was my first attempt at doing an unedited podcast, and I found it strangely Liberating. If I messed up, I knew it had to stay in, so paradoxically, it sort of helped me relax.
By not editing the podcast, I will save about 3 hours. It's only 3 hours, but it all adds up, and this is the sort of thing that will help bring more creations into the world, like Friends for lilSOPHIE to Play With :)
PLAY
Play is a good word actually; I want to Play More in 2019.
So Happy 2019, and I hope you too can find more ways and time to play in 2019 :)