THE DIGITAL DREAM WEEK FIVE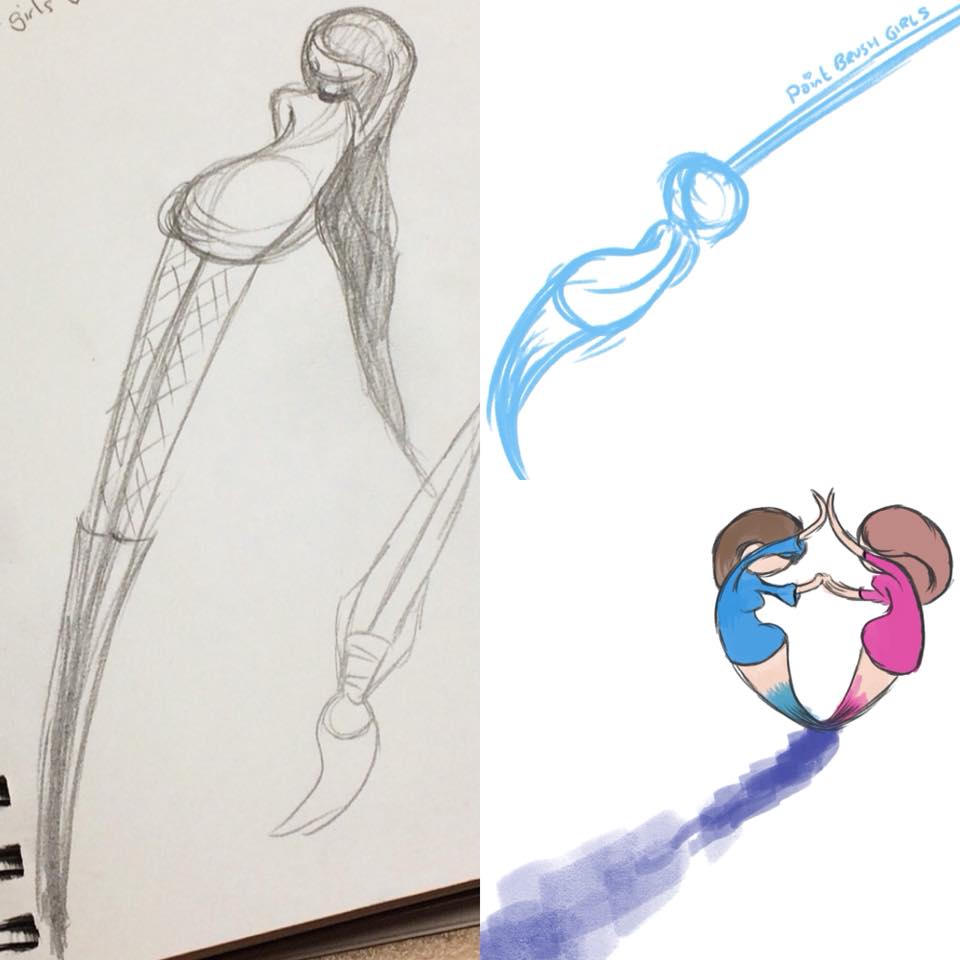 Was down the launderette this morning sketching, and found myself bringing these Paint Brush Girls back to life. I first drew them in 2013, but they've been asleep ever since.
There's two types of Paint Brush Girls: mature girl and baby girl :)
I imagine the mature girls as physical paint brushes, where their long legs are the handle and you paint with their hair. The baby girls don't have fully formed wooden legs yet, instead they have little wobbly brush bristles.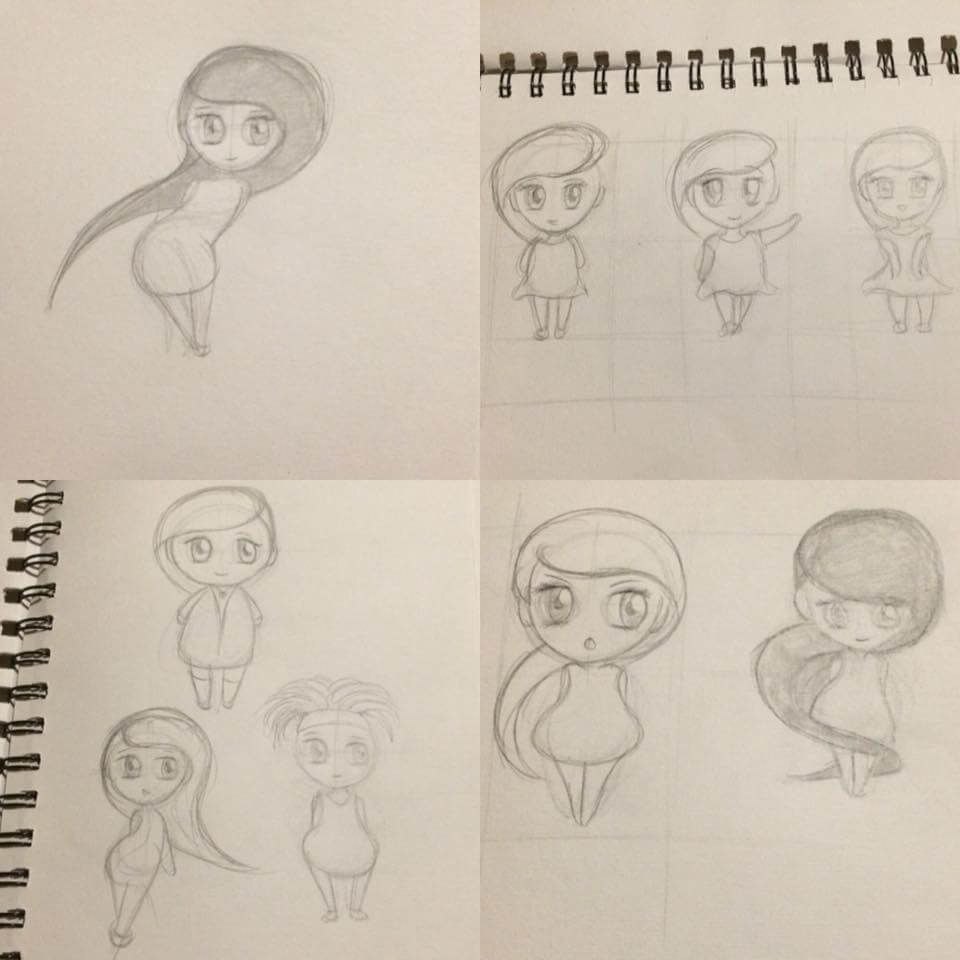 Pencils today, trying to work out how to sketch chibi characters. Wish I could draw what I see in my head :(
Going to break them down into separate bits; spending a block of time studying chibi eyes, another chibi mouths, another chibi hands etc.
Than I'll mix and match and sketch her over and over and over again, till lilSOPHIE looks like I want her too lol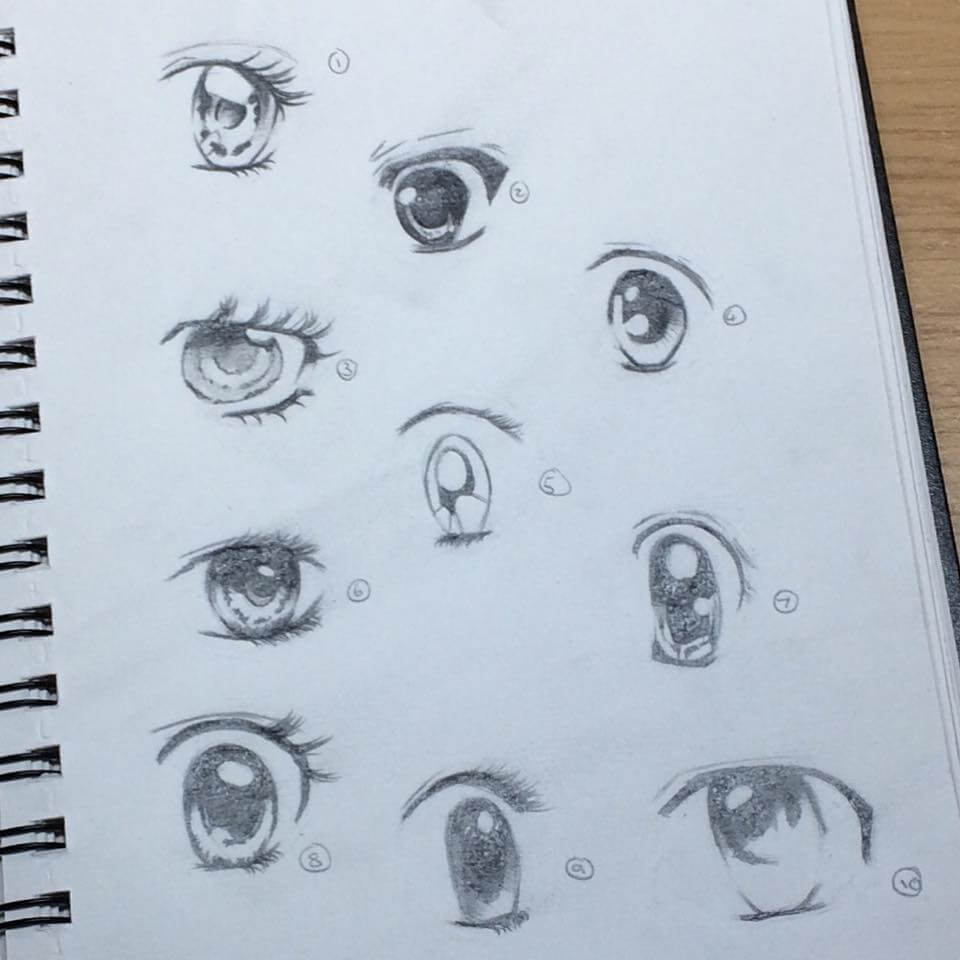 Pencil sketching day again :)
Manga Eyes, copied from other Artists.
Tomorrow I'm going to try and create some of my own eyes; I expect to be drawing lots of long lashes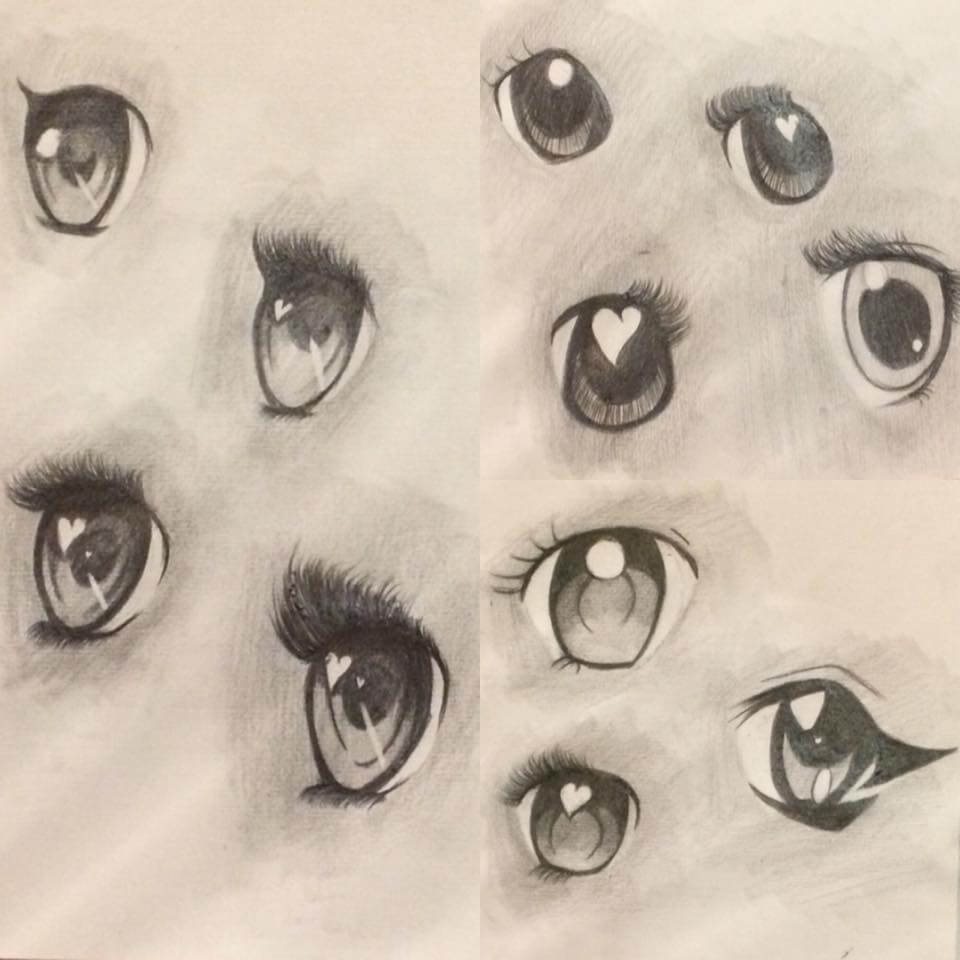 More Eye Pencil sketches today :)
This was fun; messing about with heart shapes and lashes, but I'm still slightly confused trying to draw things from my imagination.
Brainwave!!! Just remembered an email I got from Proko ages ago about drawing from imagination.
Found it • proko.com/drawing-from-imagination-tips-on-improving-visual-memory/
It has a video and practice exercises!!! Going to watch it in bed tonight :)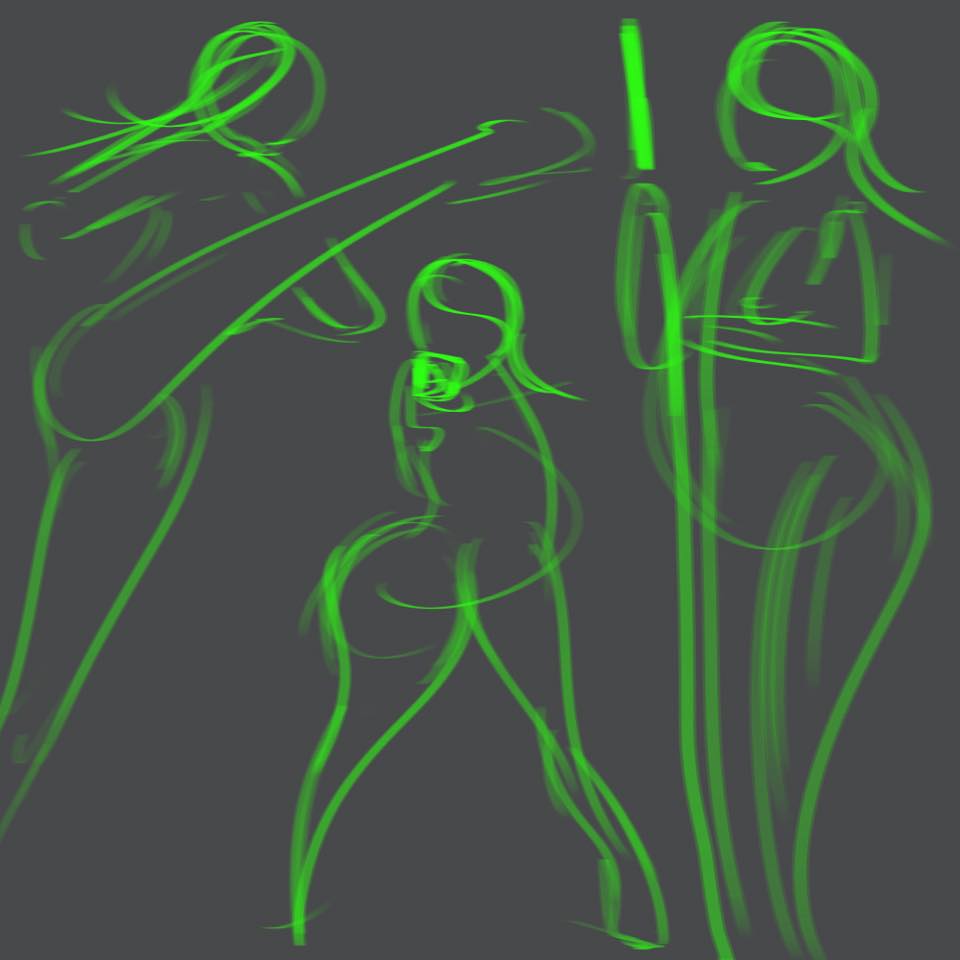 Some Gesture Drawings Today
QuickPoses.com makes Gesture Drawing so much fun :)
You can earn certificates for certain milestones, like: 10 hours, 30 hours, 1000 hours etc
I print mine out, laminate them and stick em on the wall :)
Checked my stats today; I've drawn 17036 timed poses … insane!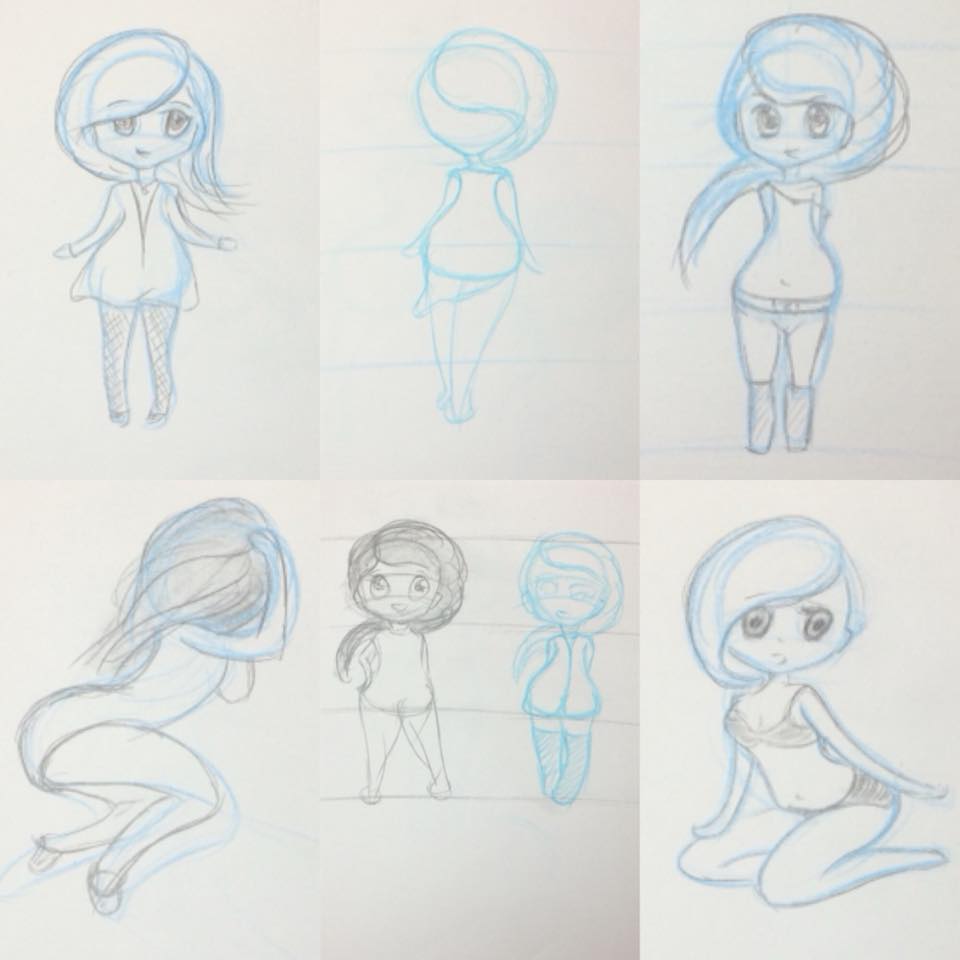 Beans!
That's the shape of a chibi
Watched a YouTube tutorial video by Yamuo today, and she showed the chibi as basic shapes; beans everywhere :)
Finally starting to understand … was a fun today.
This is the Chibi Tutorial Video • Yamuo – Chibi Tutorial!
"TWO GOALS, ONE CHALLENGE"
TWO CONFLICTING GOALS?
I planned this challenge about three weeks before I started it. I wrote on a whiteboard everything I wanted to achieve beforehand. I broke it all down, so that it would pose a challenge, but be doable.
I have two main goals for this challenge
Bring lilSOPHIE to life
Find out, Do I enjoy the process of Digital Painting?
The MAIN GOAL was always to reach day 75 having brought lilSOPHIE (a Chibi Character) to life. I set out to use the 75 days to find out what she looks like, how to draw her, than reach a point where I could sketch her without thinking about it … even if it was just one basic pose.
The issue is, this CONFLICTS with the SUB GOAL of finding out if I enjoy the Process of Digital Painting.
Why? Because
I don't know how to draw a Chibi Character, and
I don't know how to Paint Digitally
I'm trying to learn two things at once;
THIS IS SILLY.
You can't learn multiple things at once, well, you can, but I like to break things down so that learning is as easy as possible. I like to focus on only learning one thing at a time. So I now find myself asking the question.
WHAT'S MORE IMPORTANT?
Learning Digital Painting, or How To Draw Chibi Characters?
How to draw a Chibi wins, as that is the main goal of this challenge. The issue is, I somehow made learning digital painting the main goal, I lost sight of the real reason for doing this … to bring lilSOPHIE to life …
I'm really determined to have a lilSOPHIE character created by the end of the year – Digital Painting can wait lol
So that means, for the next week or so, this really isn't going to be a digital challenge … it's going to be a how to draw a Chibi Character Challenge.
"Don't be afraid of making mistakes,
You cant be paralysed by fear of failure."
– Arnold Schwarzeneggar
"Art enables us to find ourselves and lose ourselves at the same time."
Thomas Merton