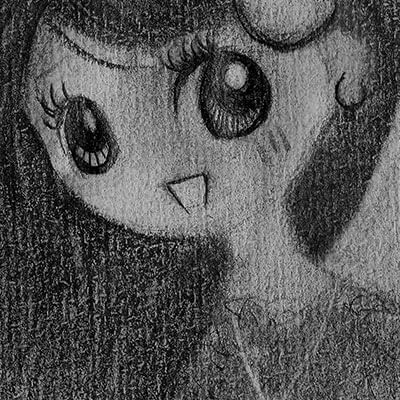 Transgender Chibi Character
"I'm lilSOPHIE, a chibi character; chibi means means small, or short, in Japanese … but it also means super cute, which sums me up beautifully *flutters eyelashes*
My creator, Sophie Lawson, calls me lilSOPHIE; so I like to call her big Sophie :)"
WEBCOMIC?
I run the MONTHLY NEWSLETTER for big Sophie, and star in my own MANGA WEBCOMIC; which you can enjoy when big Sophie finally gets her big bum in gear *stomps lil feet*
She must love me though, she's bought me my own lil website name at lilSOPHIE.COM :)
"The webcomic follows my daily life.
You see, I'm Transgender, but unlike big Sophie, who you can spot a mile off lol
I'm au naturel *sexy wink*"
It certainly isn't a boring life being Transgender, plus I have a habit of getting into all sorts of socially awkward situations *eek*
Talking of boring, KEV THE CAT joins me on my journey; I shouldn't call him boring really, let's say, sensible and sophisticated *rolls eyes* 
Naa, he's boring lol But I do love KEV THE CAT, he always knows what to say to make me feel better *hearts*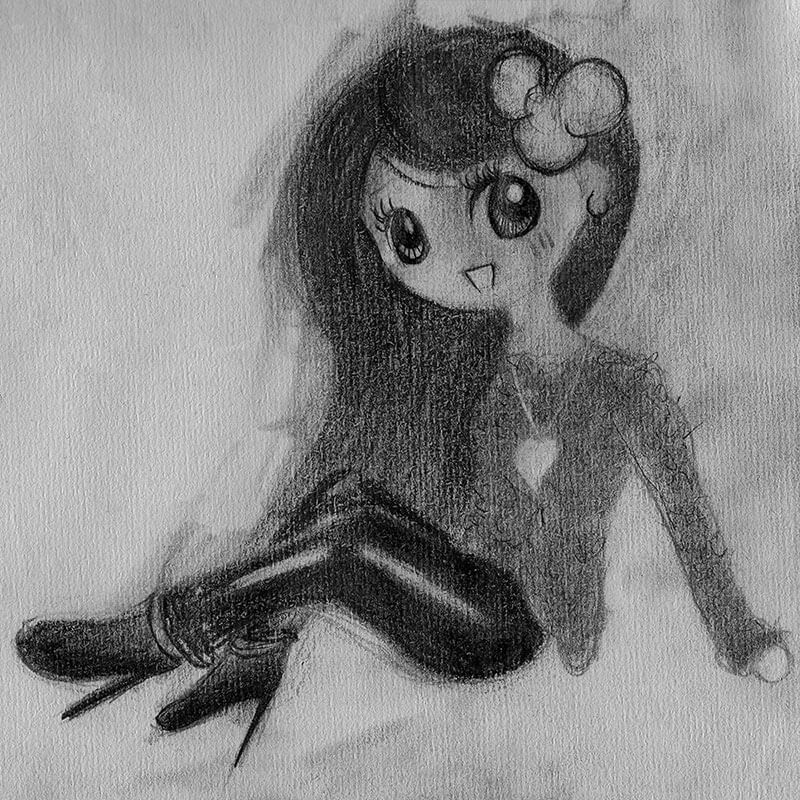 CUTE AREN'T I?
No?
*blows raspberry*
The sketch above, from 2014, is the only one that exists of me; big Sophie's currently learning DIGITAL PAINTING so she can try to bring me to life digitally.
For now though, the best place, hmm, actually, the only place to find me at the moment, is via the MONTHLY NEWSLETTER; so be sure to sign up … see what I did there? *genius face*
I'll keep you up to date on the newsletter with big Sophie's progress, plus, you'll be the first to preview my WEBCOMIC before it launches *yay* ohhh, and we also give out prizes on the newsletter, like the A4 Giclée print Erenus won on October 1st *double yay*
"I can't wait to get out of big Sophie's head; it's bloody bonkers in here"
I best go do me makeup, ready for big Sophie to start drawing me :)
Love ya,
lilSOPHIE 

"Art enables us to find ourselves and lose ourselves at the same time."
Thomas Merton