THE DIGITAL DREAM WEEK ELEVEN

T
his is the penultimate blog post for 
The Digital Dream
; oi, stop cheering lol This week was strange, I would say I didn't learn much, it was more a week of ideas based around 
lilSOPHIE
 sketches in 
Clip Studio Paint Pro.
What sort of ideas? It's a secret … lol, naa it's not really, I'll tell you in a minute after we've had a look at this weeks daily posts, from my Facebook Art Page :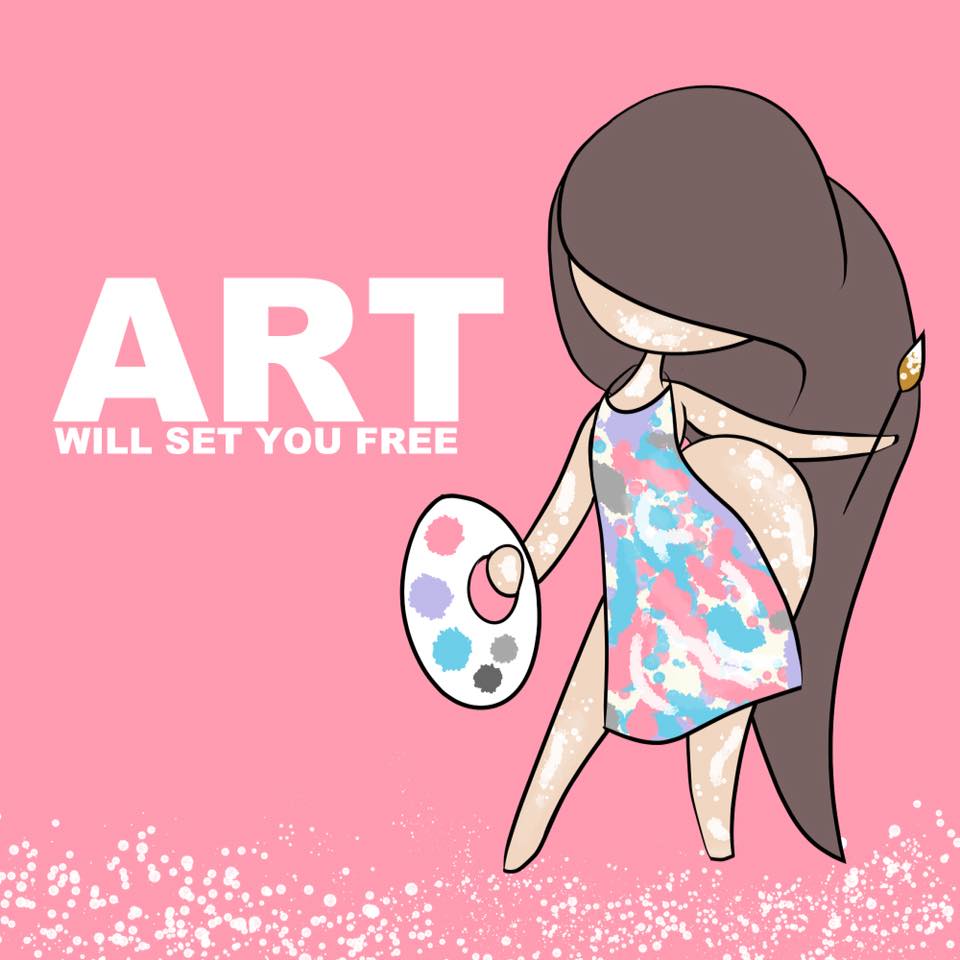 Art Will Set You Free…
… and judging from this pose, your hips too if you're lilSOPHIE
#MessyArtist lol
Fun little fact, those colours on her paint palette, are actually the colours from this site :)
Fun little fact 2, this is going to be the album cover for a podcast I'm hoping to launch early next year :):)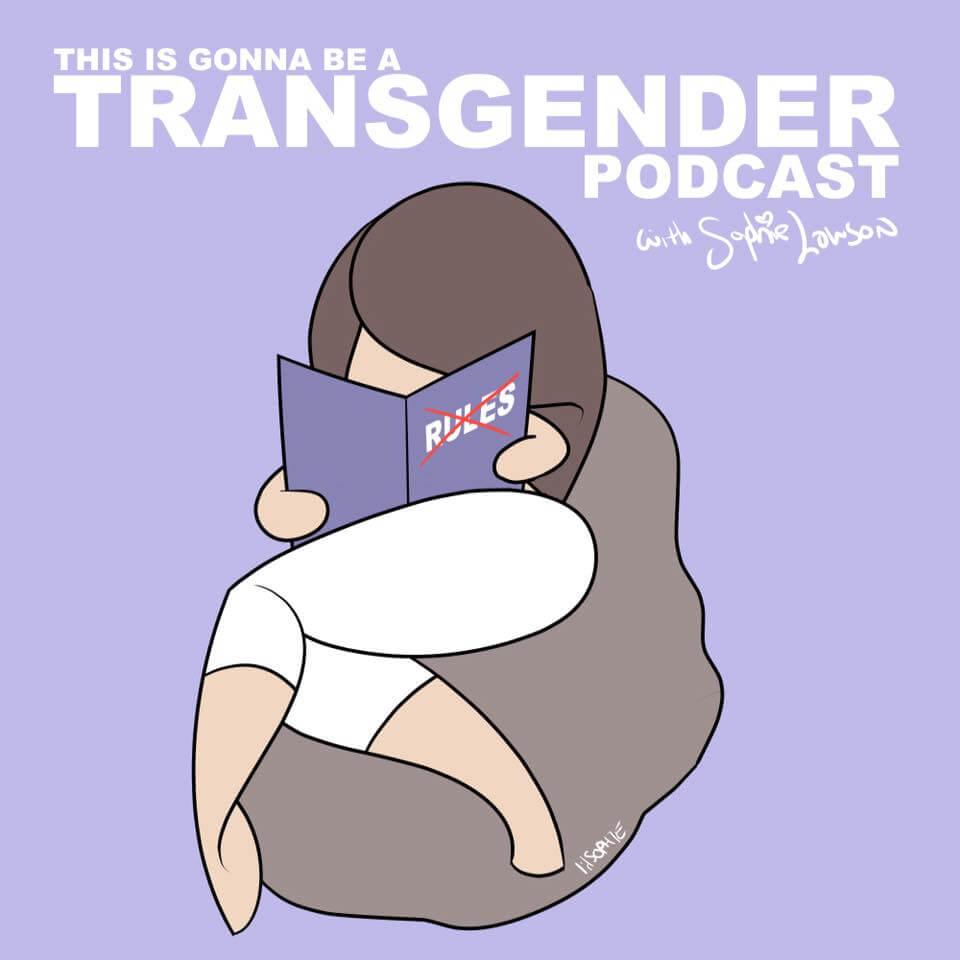 There Are No Rules…
…well, they say there are, but they lie – break the rules :)
I might have to redo this one, doesn't quite feel right, but it's going to be the album art for a Transgender Podcast.
A sister podcast, or as I like to call it, a Trans Sister podcast, to the Art one I did yesterday :)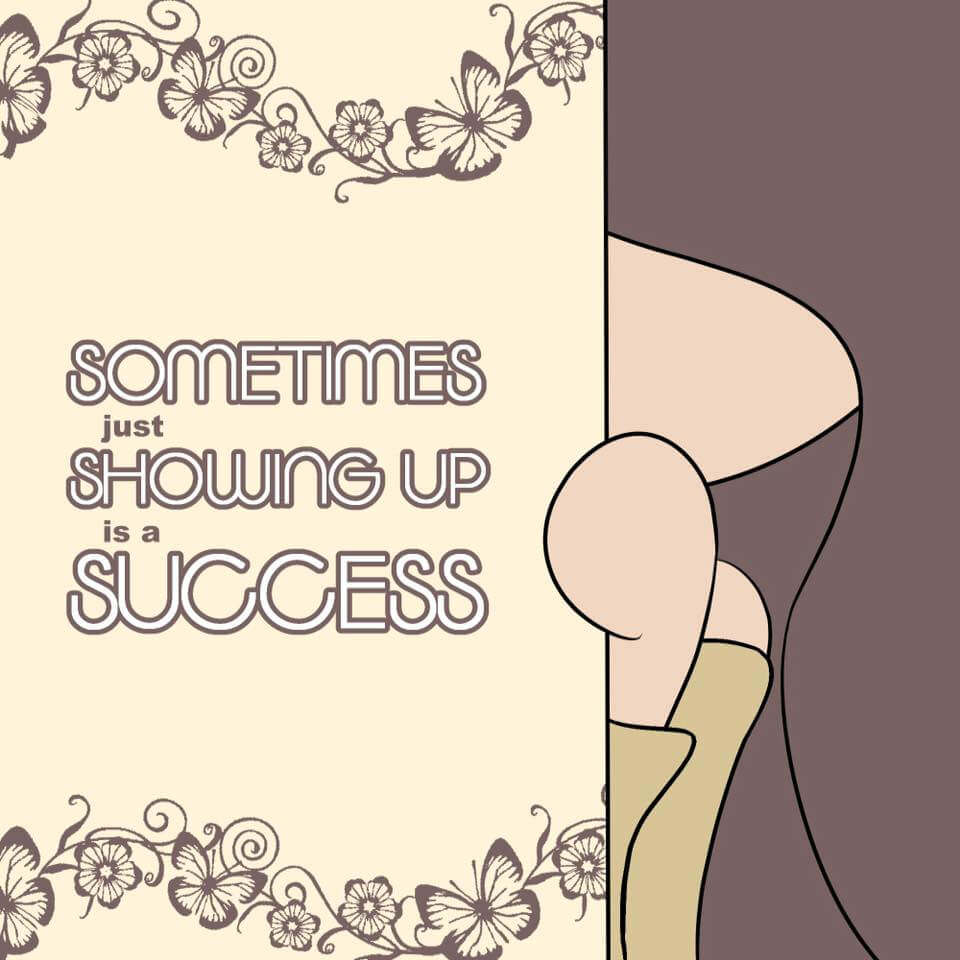 Sometimes, just showing up is a Success
My CBT councillor said that to me in 2015, and it stuck with me ever since
If I come home from an event or gathering, feeling like Social Anxiety got the better of me … I always repeat this Affirmation now
Sometimes, just showing up is a Success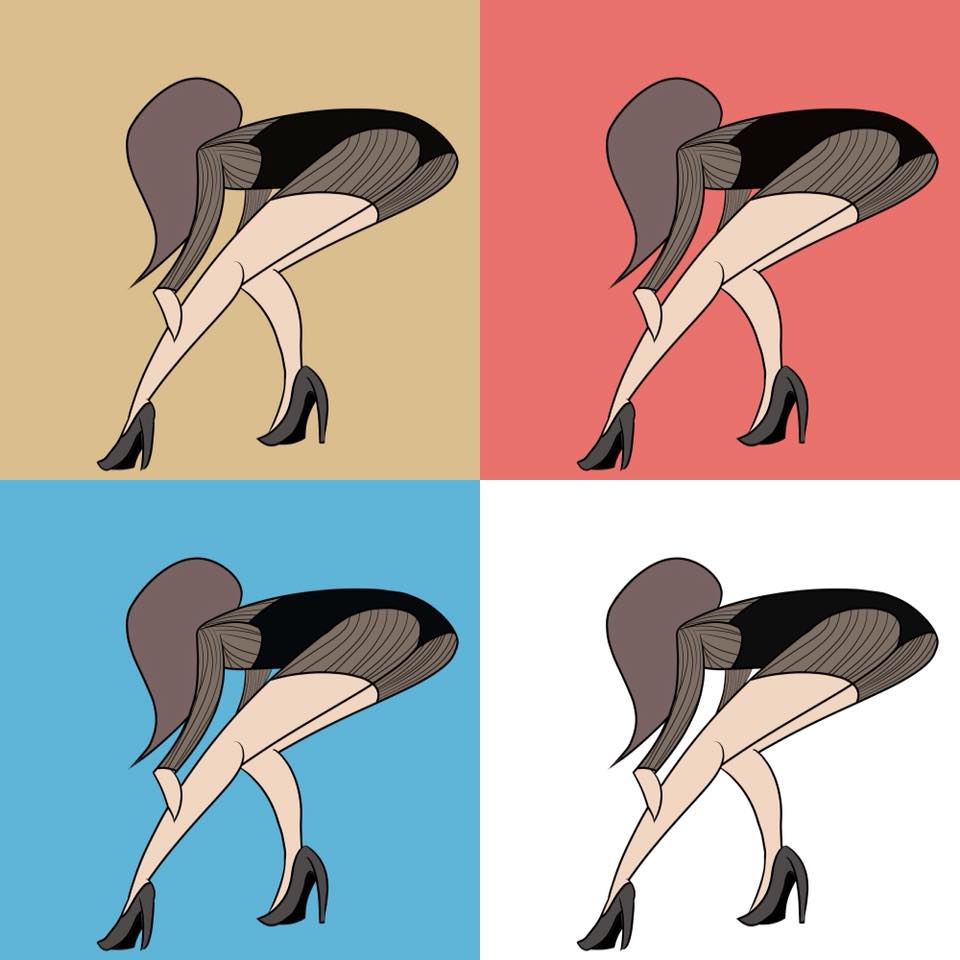 This is another sketch, where I used one of My Photos as reference :)
I'll be posting the original photo to my Instagram tomorrow • instagram.com/sophie.lawson/
The four blocks was a happy accident, I was going to pick one of the colours but liked how it looked with the four squares :)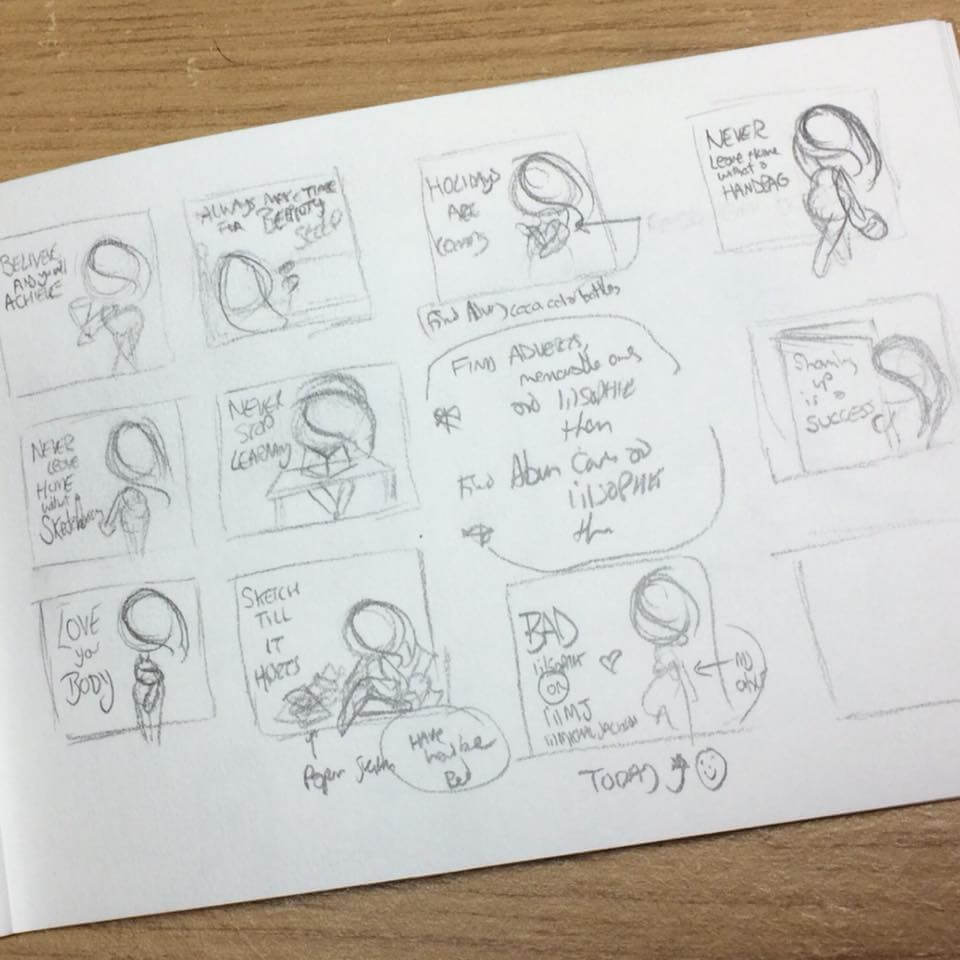 These tiny little 2cm by 2cm thumbnails are what the digital sketches come from :)
This is probably the most fun part; coming up with the ideas
One of these is of Micheal Jacksons BAD album, but instead of Micheal, it's lilSOPHIE in his outfit lol
Either that, or it's going to be a lilMJ, shamone, heehee :)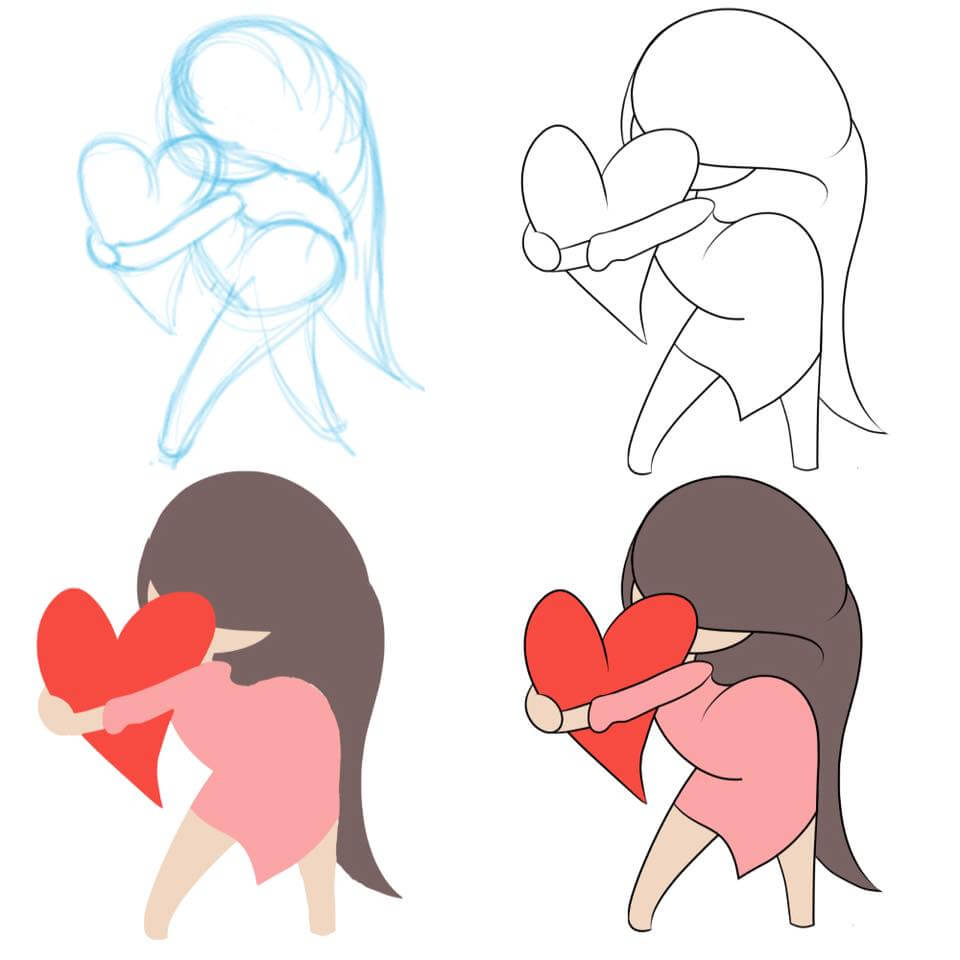 It's been 16 days since I posted one of these type photos
I find it cool seeing all the stages on one image :)
…the colour only one, where I hid the line art, actually looks kind of tasty :)
"lilSOPHIE'S GOING TO BE A CLUMSY ARTIST,
SO NO IDEA HOW GOOD SHE'LL BE AT TEACHING lol"
APPLYING LIGHTING?
Like I said earlier, I didn't really learn too much this week. I was instead hit with tons of ideas, it's just a case of turning them into reality now. The thing is, I also want to improve my lighting, or should I say, actually start adding lighting lol
I watched a few YouTube videos and have some ideas on where to start, but so far all my digital sketches have been flat colours; this is because I always try to keep things simple. If I tried to learn digital painting, what lilSOPHIE looked like and how to apply lighting digitally all at once, I'd get overwhelmed.
I'm sure there's also an element of fear involved somewhere too, fear that I won't be good enough.
I do know how I would start applying lighting though, I'd use the character models in Clip Studio Paint Pro and study how the lighting falls on those, before carrying the lighting shapes over to my sketch in a cel shaded style via clipping layers. I'm excited to do it, but it might have to wait till after the challenge is over, depends how much I can get done this week.
IDEAS
This week was pretty fun for my mind, here's some of the ideas I came up with for lilSOPHIE:
sketch her cosplaying videogame characters like Lara Croft
have her run lessons and drawing exercises of a future drawing course I've got planned
pose for diary entry featured images
album art for two podcasts I'm launching early next year :)
Basically, I started seeing how I can sprinkle her throughout the entire site, bringing everything together in a fun way.
I have an hours bus ride in the morning, so I fill it with sketchbook time. Last week I started doing these tiny little 2cm square thumbnails: I'd think of a quote or affirmation that resonates, imagine lilSOPHIE posing the quote, than thumbnail it. I had so many ideas, it was fun.
Than, I looked out the window and saw an advert for Coca Cola, holidays are coming it said. It was a girl holding loads of cola bottles … I thought, that would be a cool lilSOPHIE pose, than I started thinking about turning other people into lil versions, I thought of lilMJ, aka Micheal Jackson.
This lead to lilAMY THUNDERBOLT and lilSTARFUCKED, some of the girls from my Inspirational Models section, this lead to lil videogame characters, and I started thinking, oh my god, I love videogames, I love cosplaying … lets have lilSOPHIE cosplay videogame characters and do some of their poses lol
I got so inspired that the little 2cm thumbnails returned :) I haven't actually tried to draw any of these yet, but I really hope I can try a videogame cosplaying lilSOPHIE before the end of next week.
I had more ideas; in my Diary section, I post about laser hair removal etc, well, I've never liked the thumbnails on those, so I thought, have a facial haired lilSOPHIE and create custom featured images for these diary entries. They'd be kind of funny, than I started thinking, I'm aiming to launch a course next year on how to draw, lilSOPHIE was always in my vision for this course, but I started seeing how she can actually be part of the course, maybe running the practice exercises and lessons in a fun way, adding a bit of sass and style :)
lilSOPHIE's going to be a clumsy artist, so no idea how good she'll be at teaching lol
I'll also will be launching two podcasts next year, an Art and Trans one, she's going to be the album art for both of these, which you can see above on days 62 and 63; they use the pink and lilac colours from the Art / Transitioning section of the site :)
It was a really fun week looking back, but a bit too much at times … all these ideas overloaded me, I was struggling to meditate at times; I want to do them all now lol
NEXT WEEK
The next week, was the last week and I started adding cel shading to my sketches :) You can see my early attempts at adding lighting in the WEEK TWELVE BLOG POST
Be sure to check out my Facebook Art Page / Digital Dream Album – which will be getting updated daily throughout the week :)
"It's not about ideas.
It's about making ideas happen."
– Scott Belsky
"Art enables us to find ourselves and lose ourselves at the same time."
Thomas Merton