LION – OUT OF THE SHADOWS
My last realistic pencil drawing for a while, as I'm about to jump into the world of Digital Painting :)
Currently on display at the Plymouth Arts Club Autumn Exhibition, this drawing of a Lion has the name Out of the Shadows.
Named as the exhibition was a big moment in my life. It was where I came out of the shadows to exhibit my art as my true-Sophie Lawson-self for the first time. Going to the opening night event as Sophie, the first time as my true self around my Art class friends and Sister; I needed all the power and energy of a fearless Lioness :)
The beautiful feeling I experienced of being accepted as Sophie during and after the event, really made facing all those fears worth it.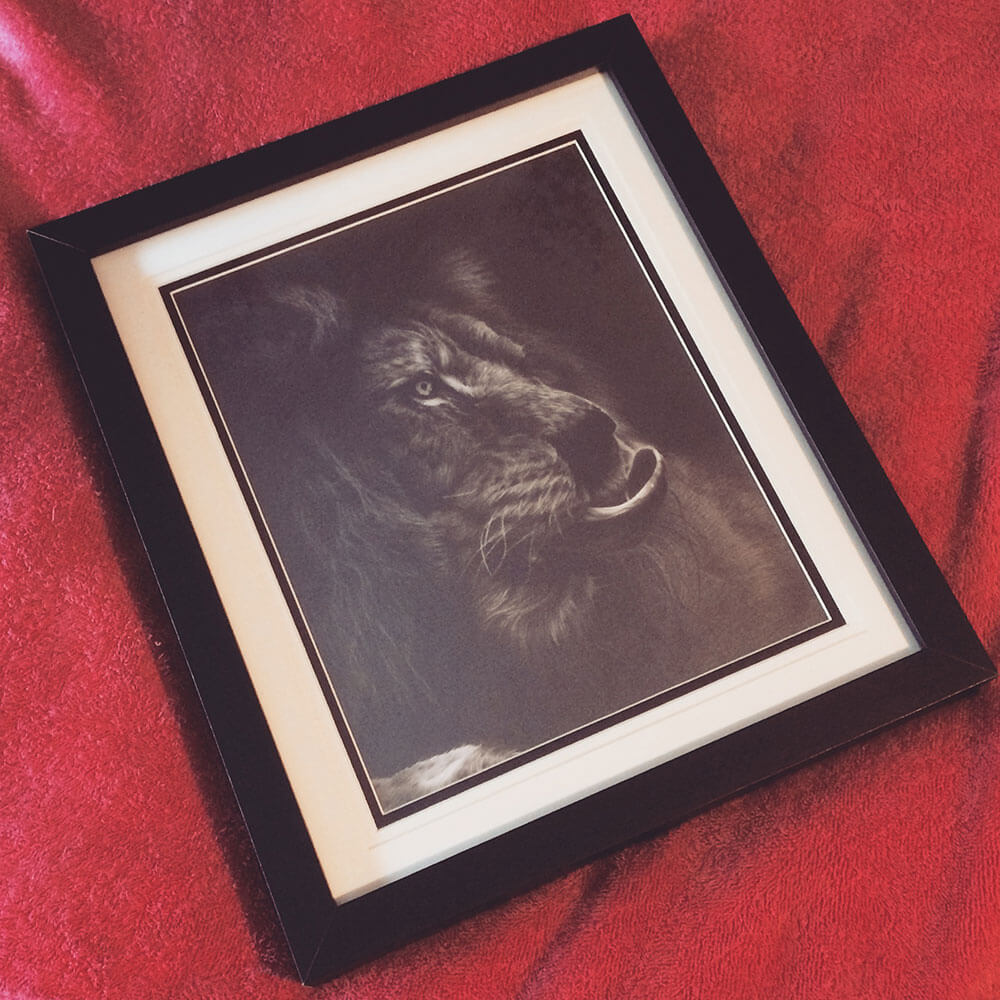 This drawing will always remind me of this special moment in my life.
I'd like to have added more to the drawing, but I simply ran out of time. I am still really happy though, I think she looks pretty tasty in the frame too :)
"Come out of the masses.
Stand alone like a lion
and live your life according
to your own light."
– Osho
| 2H, 2B, 4B 0.5 Mechanical Pencils
| Winsor & Newton A4 Extra Smooth Surface Bristol Board
| Blending Tortillons
| Tombow Mono Zero Eraser Pen
| Jakar Battery Operated Eraser
| Faber-Castell Kneaded Eraser
| Derwent Craft Knife
"Art enables us to find ourselves and lose ourselves at the same time."
Thomas Merton