BIO
"Arata Yokoyama (also known as NaBaBa) was born on 17th July 1987, and is a Freelance Illustrator, Concept Artist and Oil Painter from Tokyo, Japan." – this brief bio was put together using the Google Translator of ARATA YOKOYAMA'S Japanese website, which you can find at bananabona.com
All photos on this page, of both ARATA YOKOYAMA and his artwork, are from his website bananabona.com
HOW I FOUND HIM
I found Arata via a Pinterest pin that popped up on my feed. It was of the image that appears above (the girl in the pond with the lily pads), it really caught my attention and inspired me to go search for the Artist on DeviantArt. I found him, and the painting, and ended up falling in love with all of his work.
HOW HIS ART MAKES ME FEEL
There is something very paradoxically about Aratas work … I find his females very beautiful and soft, and yet strangely sad and lonely at times, very emotional. Whereas I was able to pinpoint the main emotions with
Sergio Lopez
and
Gordon King's
work before, I find myself very conflicted this time, but in a really mysterious and fascinating way. I feel lots of different emotions in Aratas work!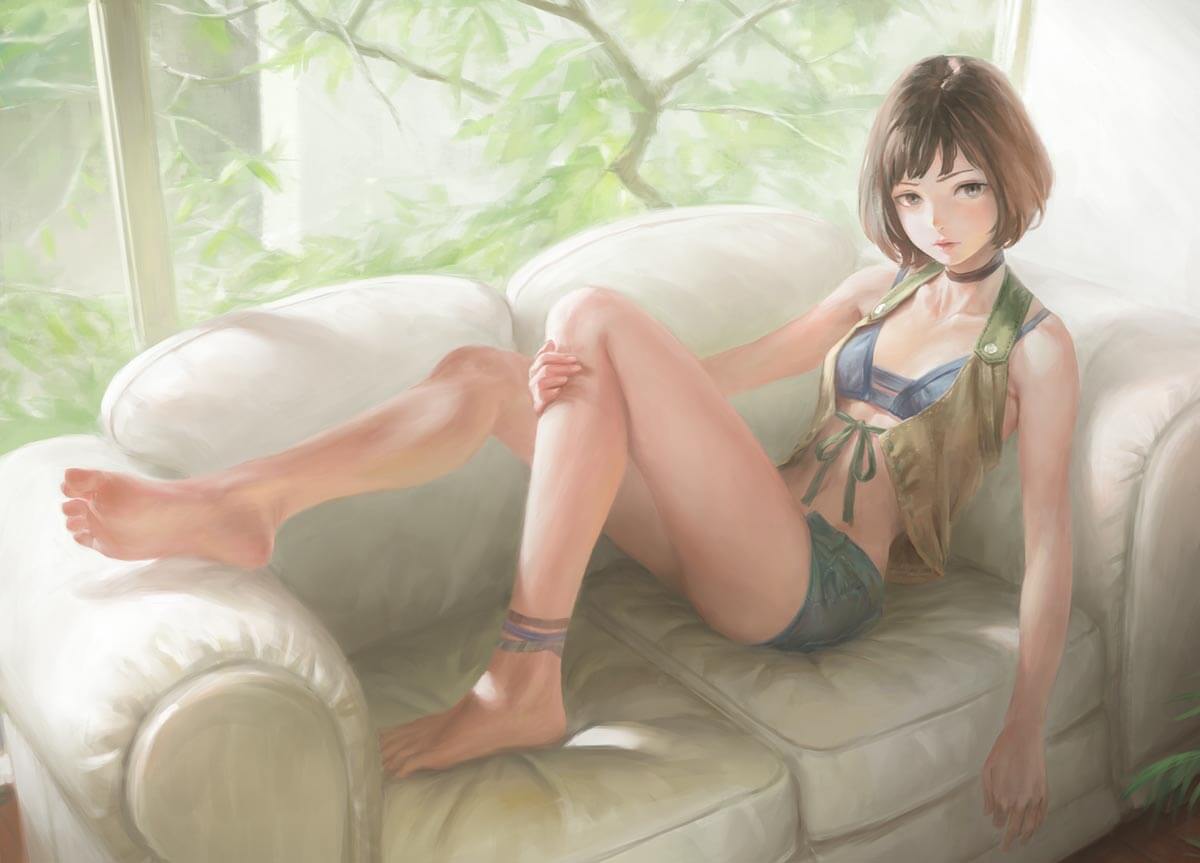 FAVOURITE ARTPIECE
I have tried to contact Arata on many occasions via Twitter and DeviantArt, but the language barrier is getting in the way I fear. So, I do not know, nor have I been able to find, the names of most of Aratas artwork. So, I can't personally name my favourite, but I know that my favourite is the painting just above this text, the one with the girl on the sofa with the green trees in the background. I love this piece so much, Her pose, the expression, the colours… everything, there is a look in her eyes that fascinates me!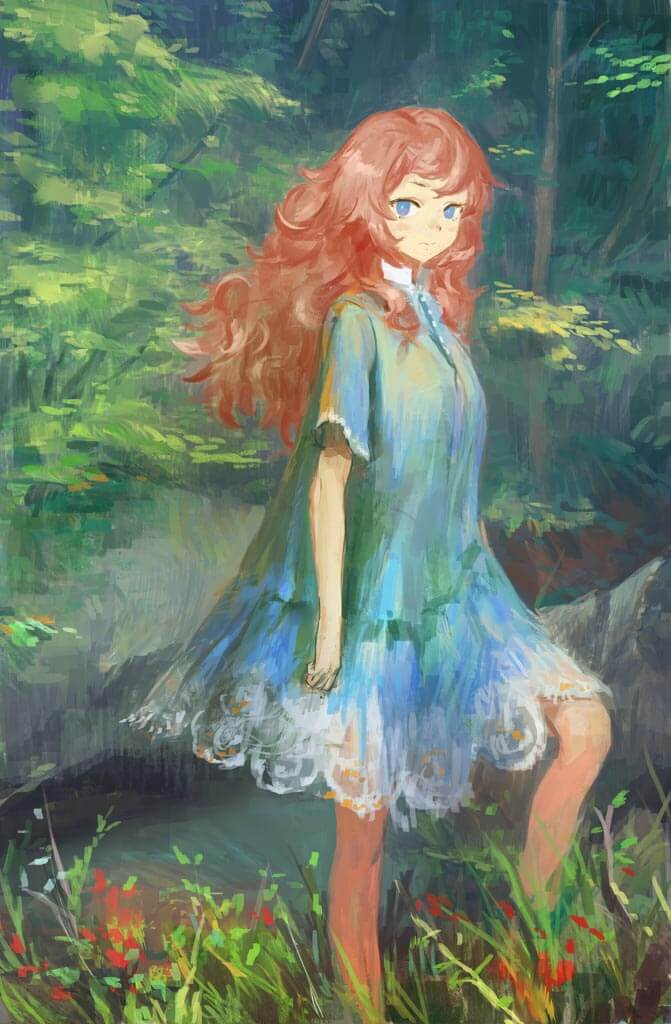 Vulnerable, Reflective and Innocent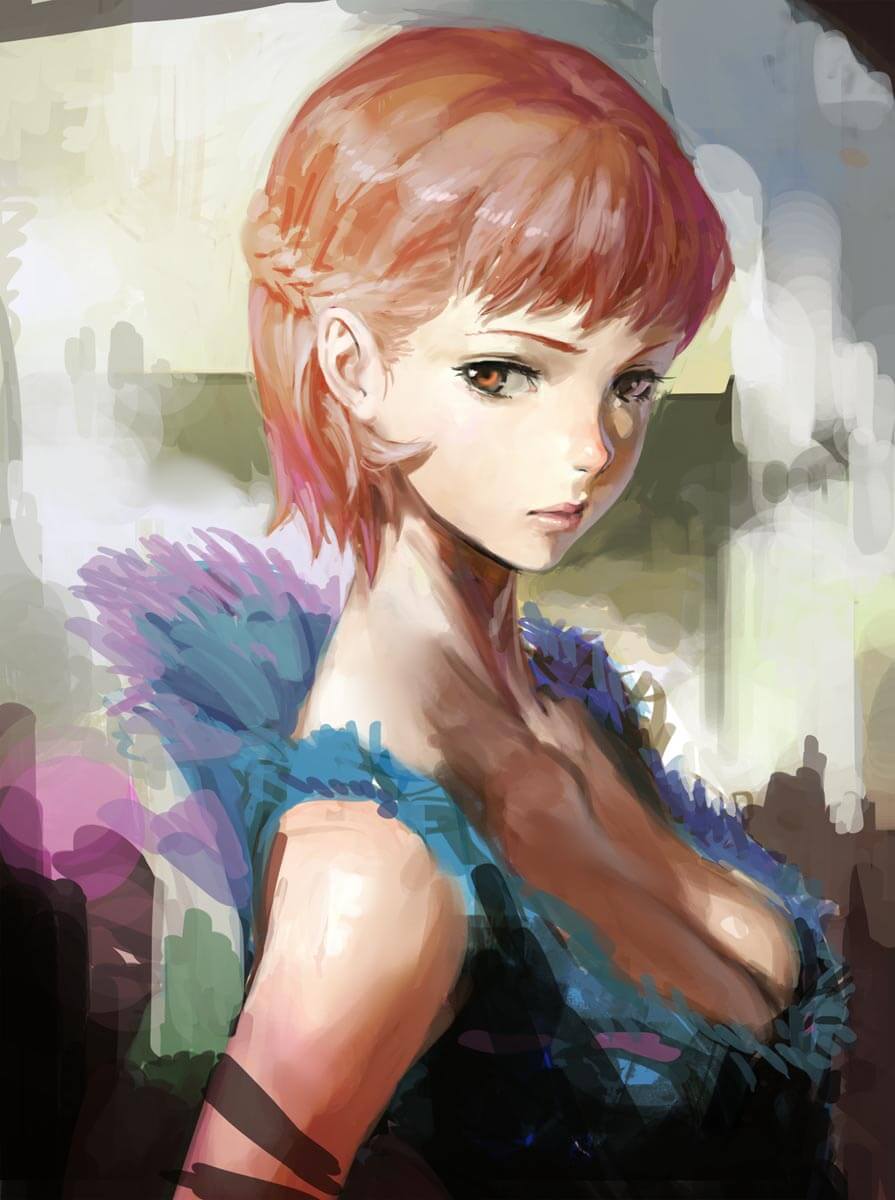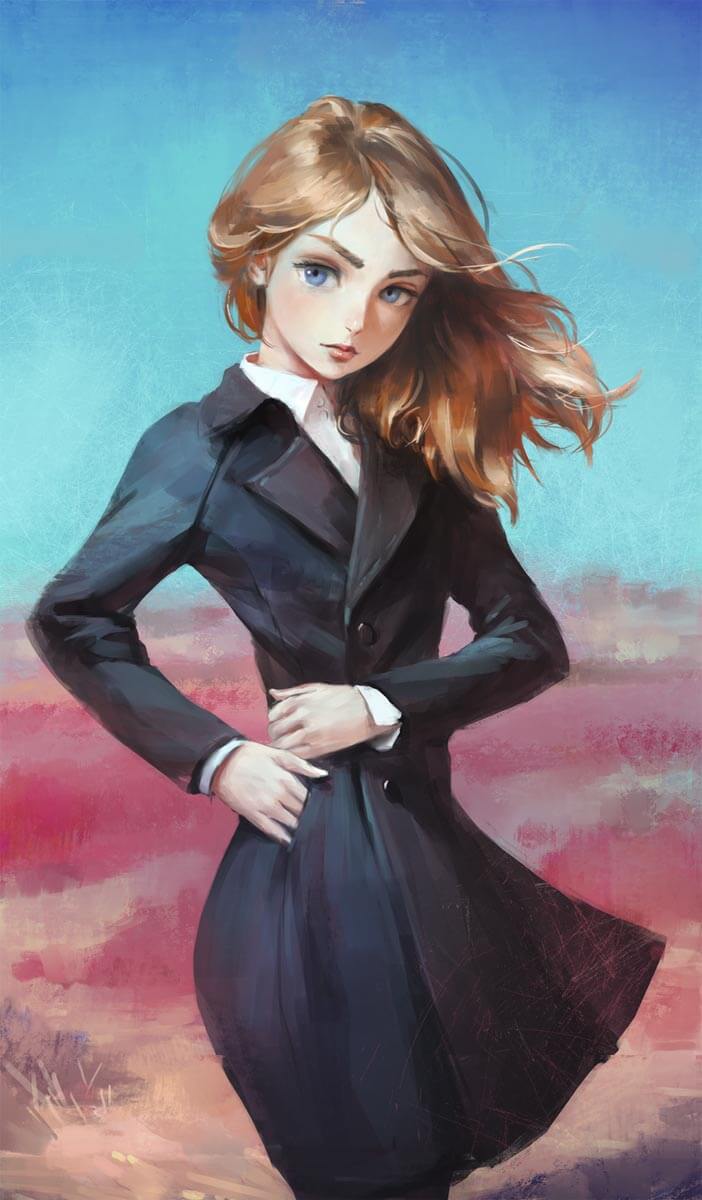 Alluring, Mysterious and Intriguing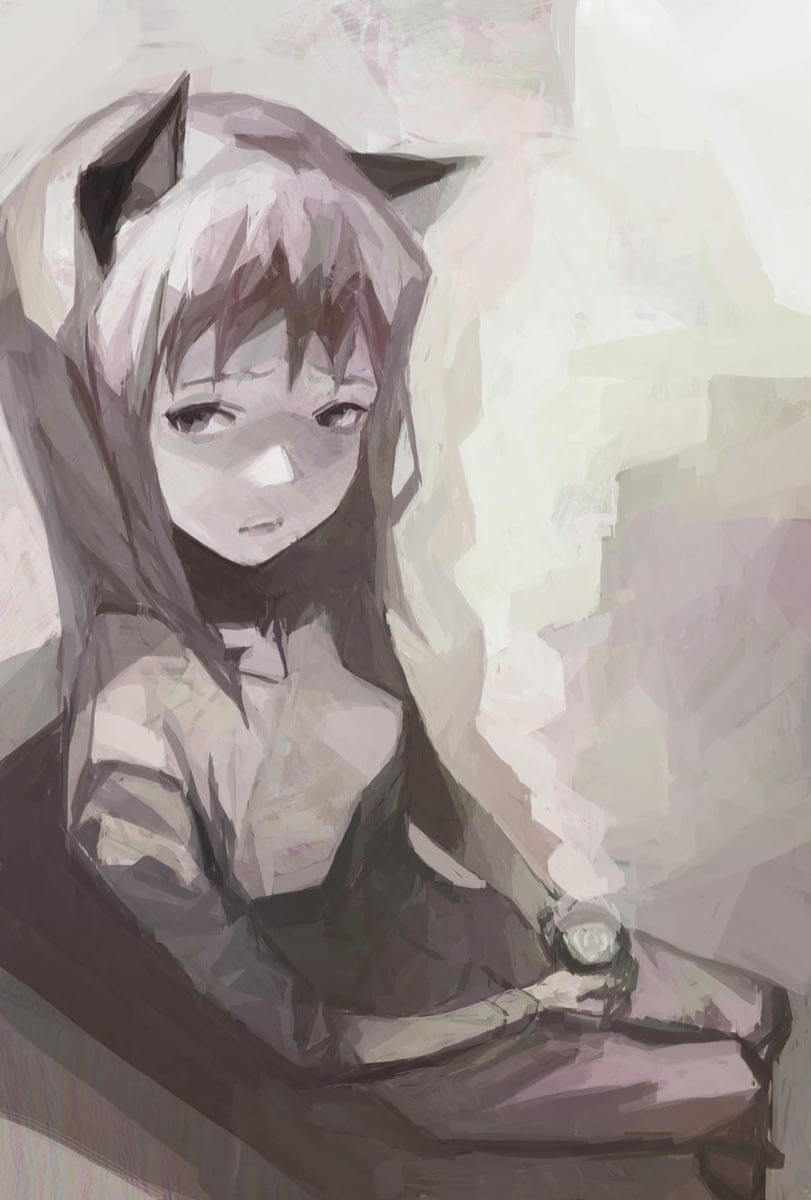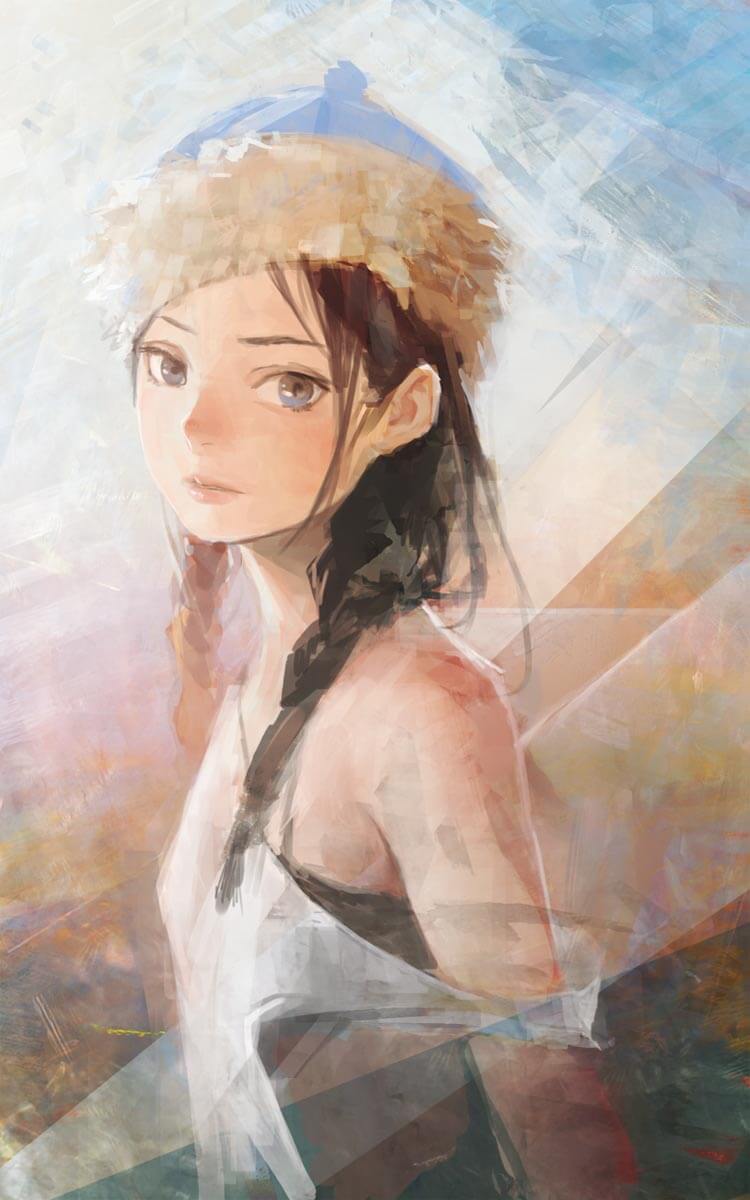 Lonely, delicate but Quietly Confident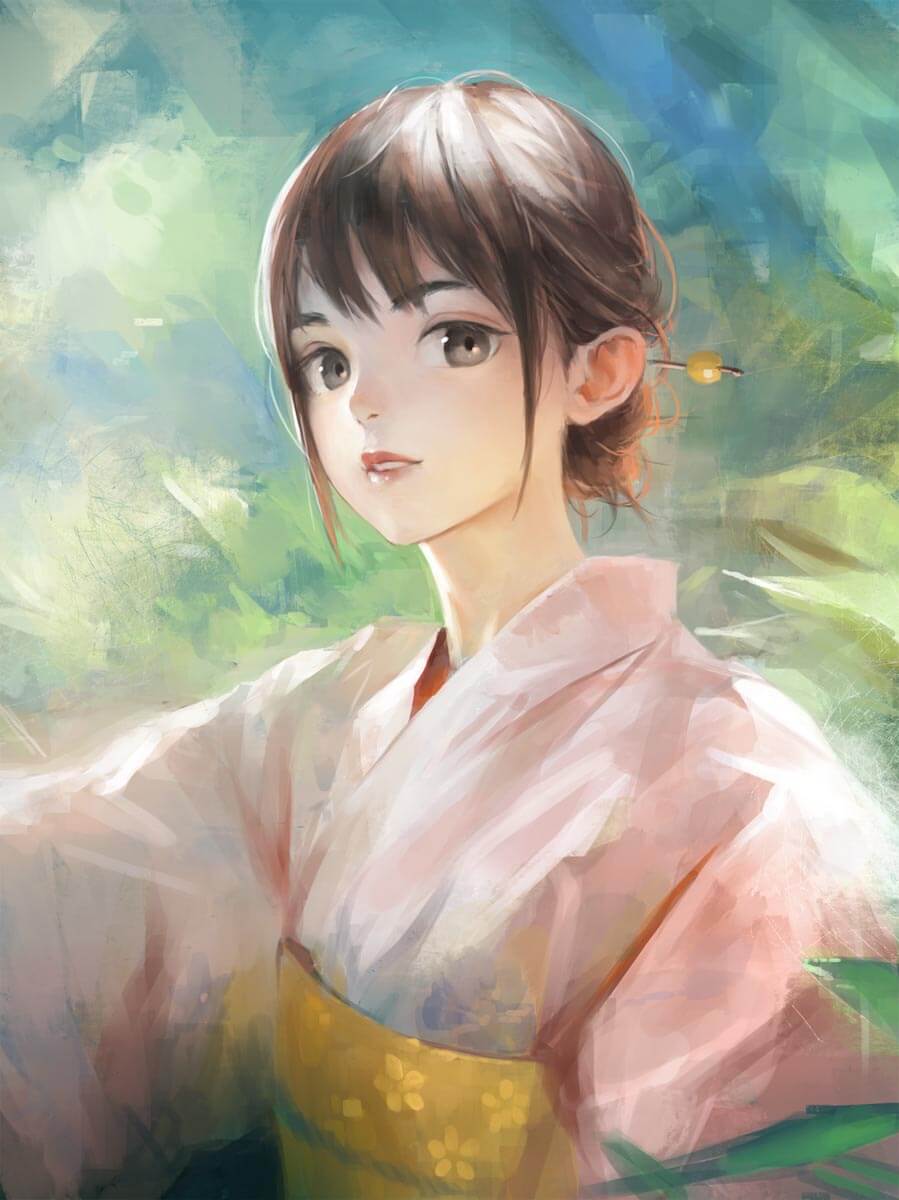 WHAT I'VE LEARNT AFTER STUDYING HIS ARTWORK
After Studying Arata Yokoyamas work, I realise I normally fall in love with a piece of Artwork due to the character; female characters especially that own the scene, give of an essence and are telling a story. I feel happy, sad, confused and so many other emotions when looking at Aratas art, that I still can't quite find that one magic word to sum up how I truly feel, but I can feel it inside and know there is a name for it.
These girls all have character though, they really own the scene, their eyes are full of such emotion and I feel like they've lived a life, each with a strong back story to tell. I want to know more about these characters, I want to know why some of them look so hurt and let down by life, what have they been through? Again like Sergio Lopez and Gordon King I'm in love with the colour harmony and colour palettes used by Arata, the colours just sit so well together and feel so nice and creamy.
I think I may just have found the word to sum up my feels about Arata Yokoyamas art…curious. I'm always left asking questions after viewing Aratas artwork, why, what, how, when. These are all the things I've been told to try and pour into my gesture drawings at the very early stage, to make sure your character is telling a story. Arata Yokoyama has pulled this off beautifully, better than anyone I've seen so far, leaving me intrigued and wanting more.
These images and more can now be found on my
Inspirational Artists Pinterest Board
ARATA YOKOYAMA WAS ADDED TO MY INSPIRATIONAL ARTISTS ON 1st FEBRUARY 2015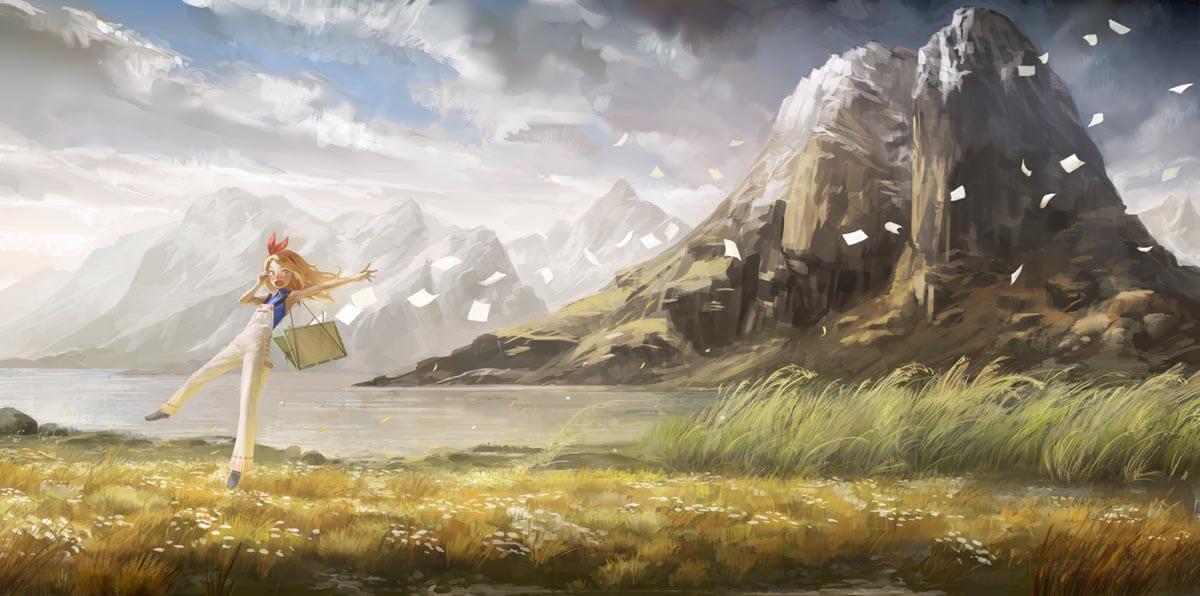 "Try to be inspired by something every day. Try to inspire at least one person every day."
Mihaly Csikszentmihalyi