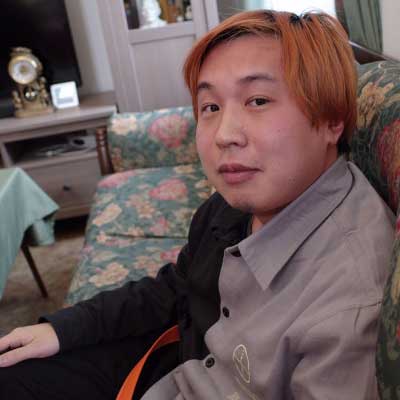 ARATA YOKOYAMA
THE MORE YOU REMOVE THE SUPERFICIAL FEMININITY, THE MORE THE ESSENTIAL FEMININITY OF A PIECE SHINES
There's something paradoxically about Arata's work … I find his female characters to be Delicate but Strong, Sad yet Content, and Lonely but Confident. Very emotional, and whereas I was able to pinpoint the main emotions with Sergio Lopez and Gordon King's work, I find myself very conflicted with Arata Yokoyama's paintings, but in a beautifully mysterious and fascinating way.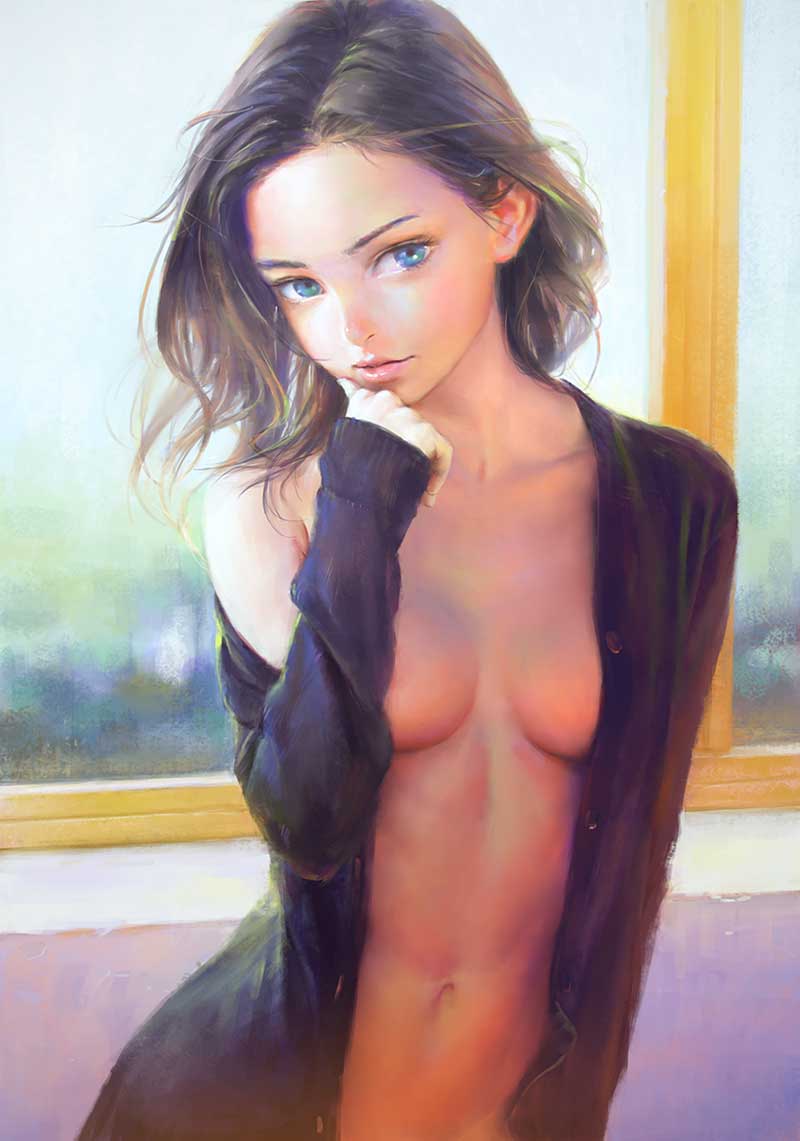 VULNERABLE
REFLECTIVE
MYSTERIOUS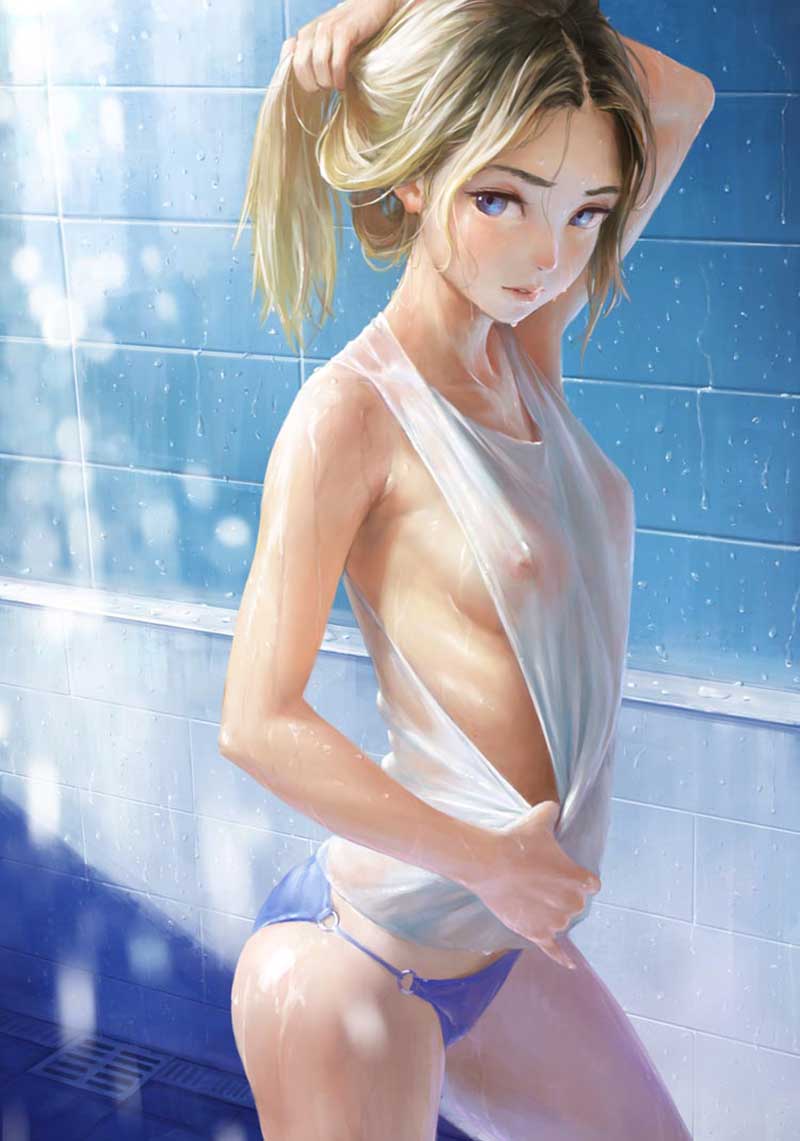 A pin on Pinterest popped Arata Yokoyama into my awareness back in 2014, and I pretty much fell in love on the spot; Arata's female characters really speak to me.
Judging from their Twitter feed, video games and anime excite Arata, and it's this fun playfulness of the anime inspired colours, mixed with the deep emotions oozing from the characters, that I love so much. Such a fascinating combination.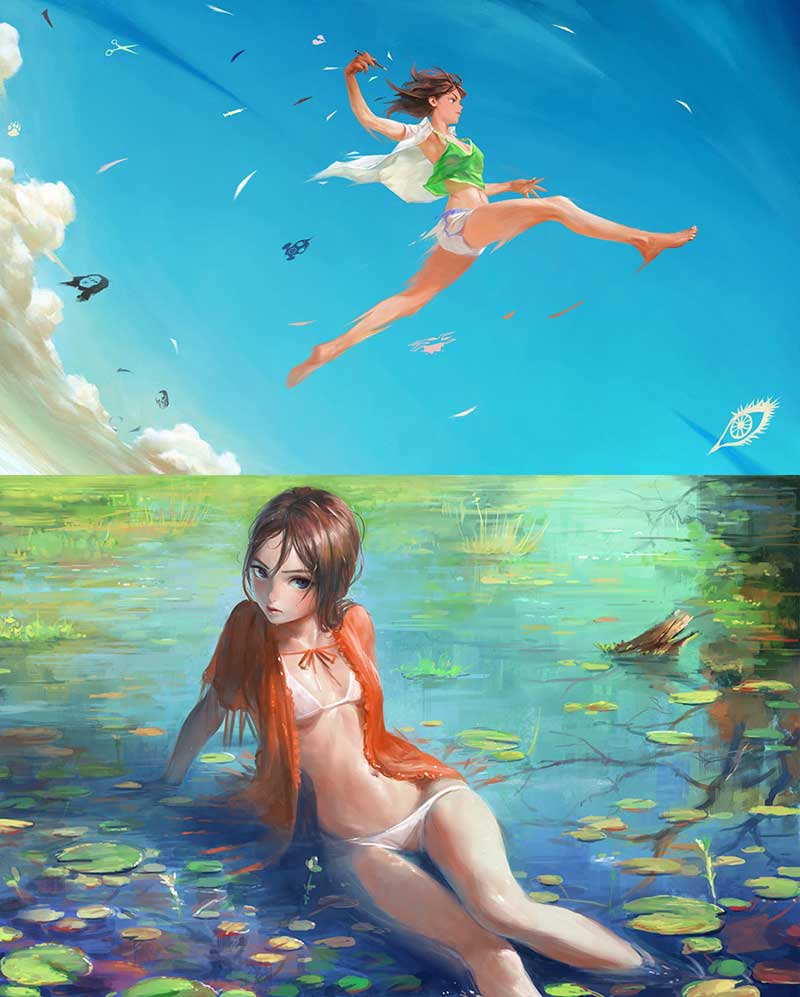 ME FAVOURITES
My favourite Arata Yokoyama paintings are both Untitled as I can't read Japanese, and Arata very rarely names his pieces. Funny thing is, this language barrier only adds to the mystery of Arata Yokoyama's characters :)
Got Free! is what I would call my first favourite, which shows a female character leaping through the air. This one radiates freedom, and is a painting Arata Yokoyama painted after quitting his job at SCEI to go freelance.
I also love the painting showing a Girl in a Pond with lily pads. The colours, brush strokes, and again the emotions in this one are incredible. The look in her eyes is perfection.
Both of these paintings can be found in the gallery below.
ARATA YOKOYAMA GALLERY
After Studying Arata Yokoyama's paintings, Connection and Curiosity are two words that kept popping up. I love these female characters not just visually, but on an emotional level; I feel happy, sad, confused and so many other emotions while looking at Arata's paintings, and often all at the same time. I love this feeling.
Like inspirational artists Sergio Lopez and Gordon King I'm in love with the colour harmony and yummy colour palettes used by Arata, they just sit so nicely together, but it's the character that really grabs me.
These girls all oozing character. They really own the scene, their eyes full of such emotion I feel like they could hypnotise me at any moment. They've lived a life, each has a intriguing story to tell, and I want to know more. I want to know why some of them look so hurt and let down by life, what have they been through? What have they seen?
I'm always left asking questions after viewing Aratas artwork, why, what, how, when. These are the questions I've been told to pour into gesture drawings at the early stage, to make sure your character is telling a story. Arata Yokoyama has pulled this off beautifully, better than anyone I've seen so far, always leaving me intrigued and wanting more.
YOU CAN FIND ARATA YOKOYAMA AT BANANABONA.COM