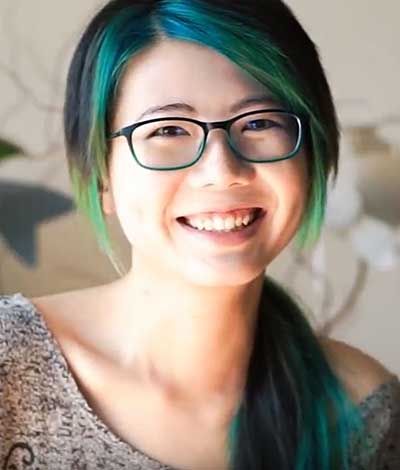 YUUMEI
Wenqing Yan, better known as Yuumei, is a Chinese digital illustrator and comic artist, who fills the world with magical paintings of characters connecting with the universe. The bright vivid colours glow, and feel like something from another dimension.

Hope you enjoy this lil look into the art of Inspirational Artist Yuumei.

FIND YUUMEI ONLINE
ANYONE CAN LEARN HOW TO DRAW FOR FREE, ALL YOU NEED TO BRING IS DETERMINATION
I'm convinced Yuumei is a Lucid Dreamer, or at least traveling to other worlds at night, because her art feels like stills from the dream realm, as if she's going into her dreams with a camera and capturing the moment.
Colours seem other worldly, so vivid, and glowing, it makes me want to jump into the paintings and start exploring the world, and interacting with the characters.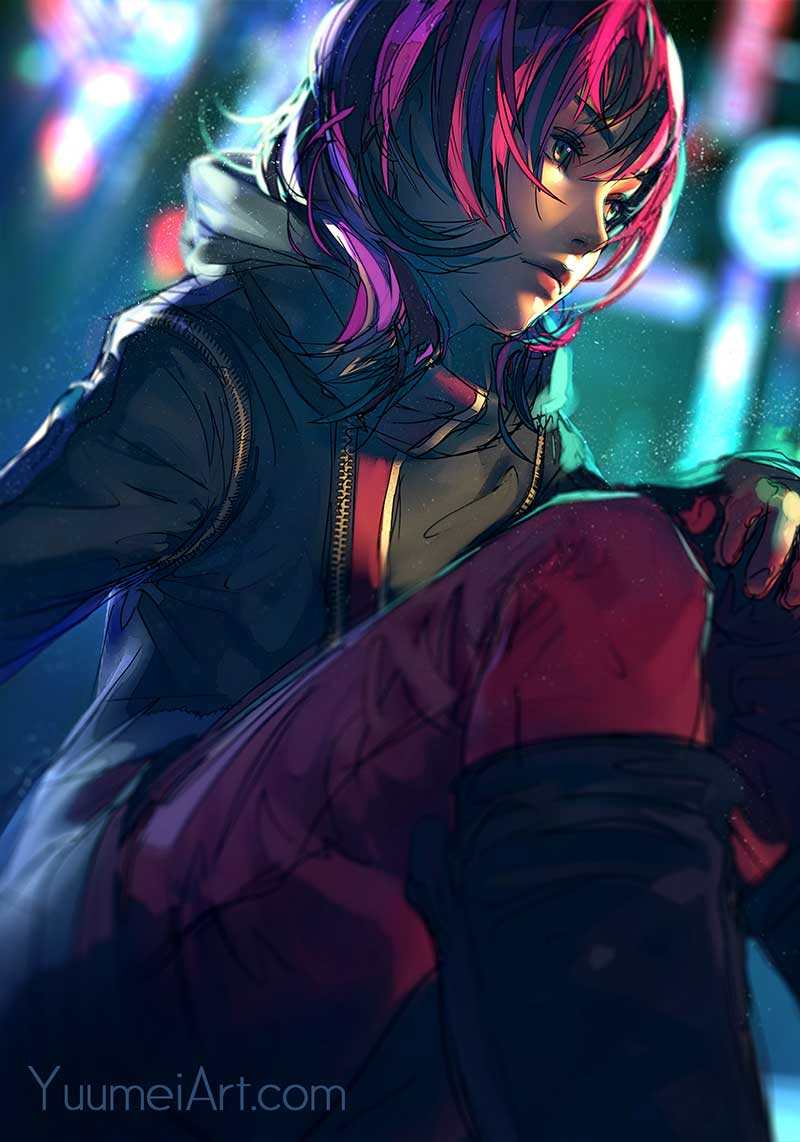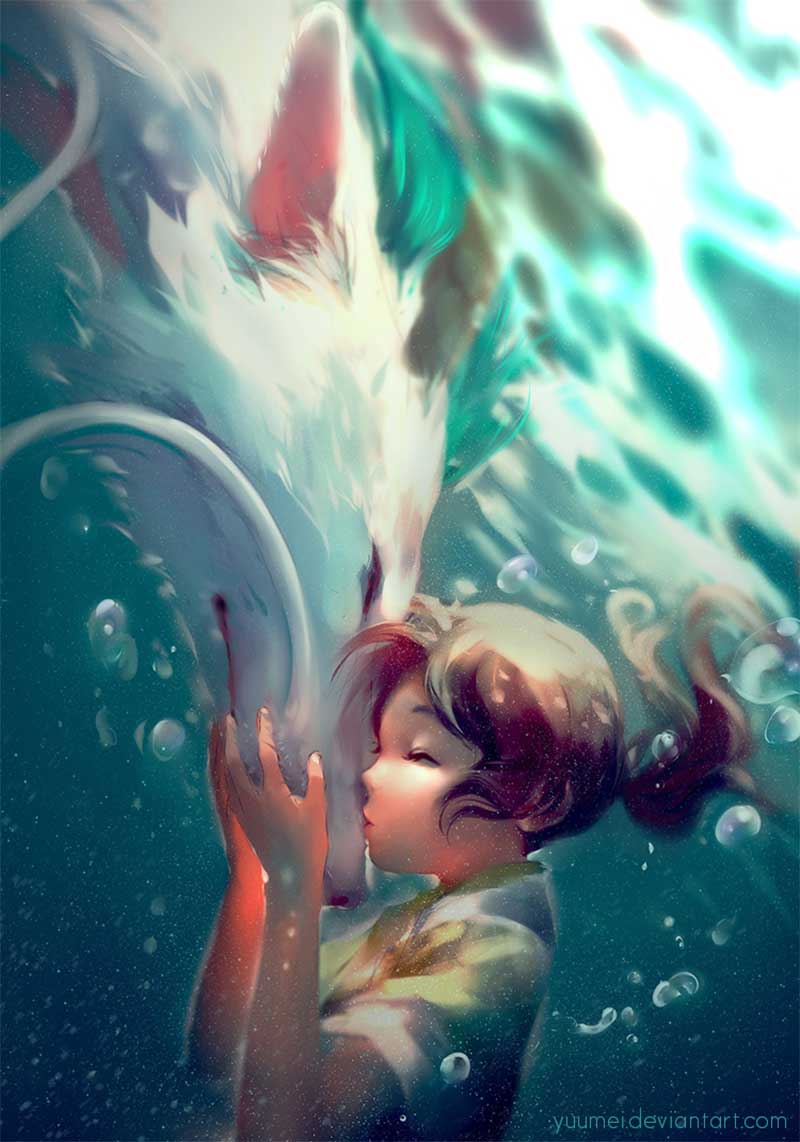 The first Yuumei painting I ever saw was one called Connection, which shows a female and a wolf looking deep into each others eyes. It was the perfect word to sum up what followed, because this one painting lead me deep down the Yuumei rabbit hole, where I ended up finding a connection to both Yuumei, and her beautiful paintings.
Taking in Yuumei's art is way more interactive than any artist I've discovered so far, you're not just viewing her art, you're getting taken off on an adventure.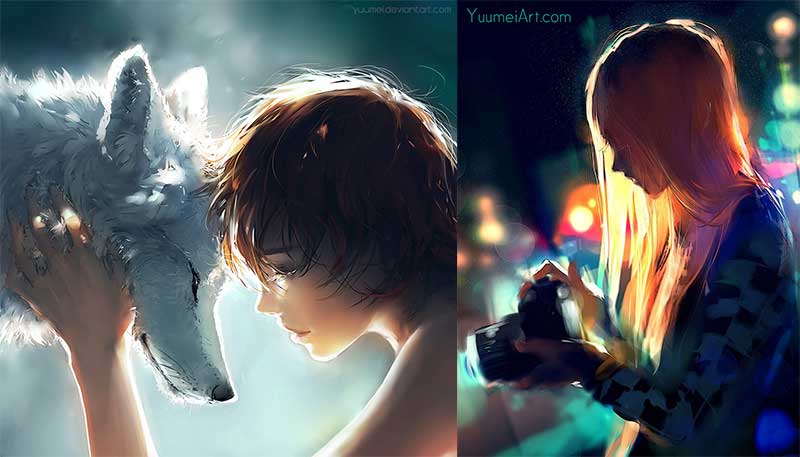 ME FAVOURITES
My favourite Yuumei paintings are Connection, which shows a female and wolf connecting; I love the bringing together of the human and animal world, the way the edges of the characters are highlighted, and how their connectedness creates a subtle heart shape.
Alone Among the Lights is my other favourite, which shows a girl out taking photos, while the world seems to be rushing by around her. This one I want to jump into and give her a hug. Both of these paintings can be found in the gallery below.
YUUMEI GALLERY
Fun lil fact, Yuumei (幽冥 or 幽明) means light and darkness, strange and deep, hades, and semidarkness, and it's this theme of opposites being connected, that very often plays out in Yuumei's work; Like how one of her paintings has a boy character being reflected into the water from a girl character.
There's a very strong spiritual vibe to artist Yuumei's work, with things being said without words. I have a sense Yuumei is a deep thinking, spiritual being, who longs for a way to help bring love and connection to this world.
She even bought a beautiful art book into the world entitled Sanctuary, which you can see in the following video.
Thank you for not giving up Yuumei, you're not just an inspirational artist, but a determined, beautiful soul.
YOU CAN FIND YUUMEI AT YUUMEIART.COM