BIO
"Yuumei (幽冥 or 幽明) means light and darkness, strange and deep, hades, and semidarkness.
I grew up in China where parents compete and show off their child like some sort of hobby, so drawing was one of the many things I had to learn. I really loved it so I took more classes but not too much.
All my Chinese art classes focused on realism and drawing from life. That gave me the foundations to draw everything else but drawing is not a magical process where you take a class, and BAM! you're an artist. It's all about hard work and practice, like everything else in life." – bio and Yuumei quotes are from  Yuumei's FAQ Page
The photo of YUUMEI smiling away is from her Patreon introduction video, while all photos of her artwork, are from YuumeiArt.com.
HOW I FOUND HER
I first saw her artwork 'Connection', via an email from Pinterest; you can see this painting, which shows a female and a wolf looking into each others eyes, just below this text.
Connection is the perfect title for this piece, because it lead me down the Yuumei rabbit hole, where I ended up finding a connection to both Yuumei, and her beautiful dream like paintings.
HOW HER ART MAKES ME FEEL
I had to force myself to stop collecting Yuumei art when putting this lil page together .. She Has So Many Beautiful Paintings!
I have to say, I'm convinced she's a Lucid Dreamer, or at least traveling to other worlds at night in her regular dream, because her Art Makes Me Feeling of Dreaming, hard to explain, but I feel like I'm looking at stills from some of Yuumei's dreams.
I adore her use of colours, and I just feel like I want to jump into these paintings and explore the world, or interact with her characters. There's a very Strong Spiritual Vibe to her work too, that really connects with me.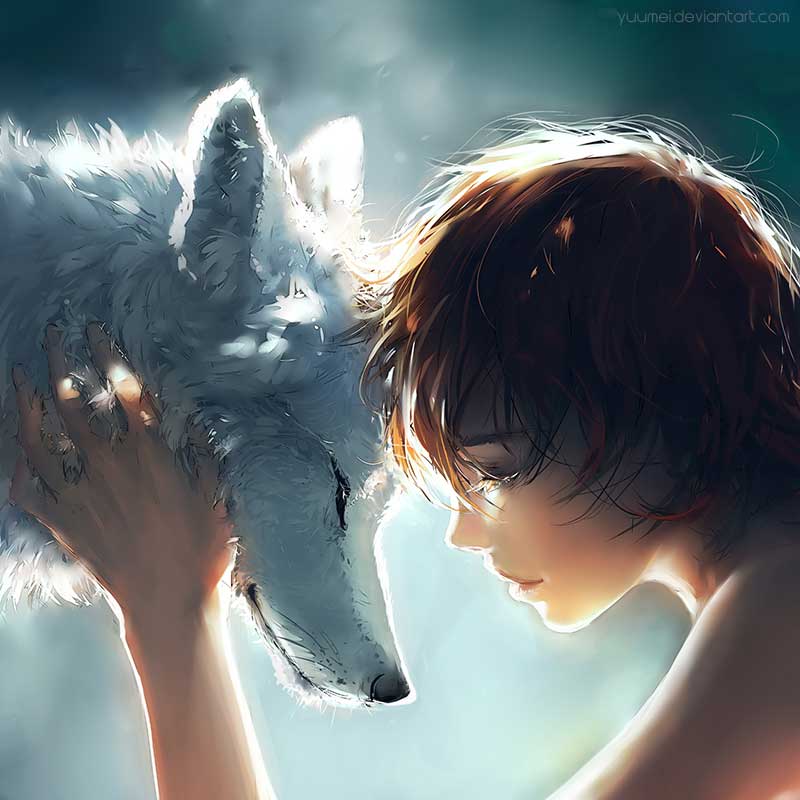 FAVOURITE ART PIECE
It's always hard to pick just one when I do these tings, but that's espeically true with Yuumei. Some of her paintings are like scenes from a dream world, while some of her characters are so emotional … but I have to say, Connection is my favourite Yuumei Art Piece.
As I said earlier, this was the first Yuumei Painting I ever saw. It was one of those moments where stop everything you're doing to go find out more about the artist. I love the muted tones, the shapes, the way the edges of the two characters are highlighted but most importantly … the feeling. The sense of connection I feel between these two is incredible. So much is said without words. I feel it, and I love it.
WHAT I'VE LEARNT AFTER STUDYING HER ARTWORK
So for this one, I did something a lil bit different. I first looked at all of Yuumei's Paintings and tried to work out what I was feeling, before selecting a few and doing some Master Studies, because I feel the best way to really study something is to draw it.
I tried to focus on studying the types of lines, shapes, values and compositional choices she used. I'll update this page with photos and notes from my Master Studies soon, but for now here's a few lil tings I noticed.
There's hidden stuff in Yuumeis art that you may not notice until you really study them, like how the painting In Your Memory has a boy character being reflected into the water from a girl character.
Capture the Sky, a painting which shows a girl out in the middle of the night photographing the night sky, is the first time I've ever seen anything that recreates the feeling I have when I'm out with nature taking photos.
It's a Freeing Feeling. I think that's a good way to conclude this lil look at my new Inspirational Artist Yuumei … her art evolves freeing feelings that I cannot fully, and probably never will be able to, explain with words.
I have a sense Yuumei's a Deep Thinking, Spiritual Being, who longs for a way to help bring Love and Connection to this World.
Thank you for not giving up Yuumei, you're a determined, beautiful soul.
These images and more can now be found on my
Inspirational Artists Pinterest Board
YUUMEI WAS ADDED TO MY INSPIRATIONAL ARTISTS ON 31st JANUARY 2019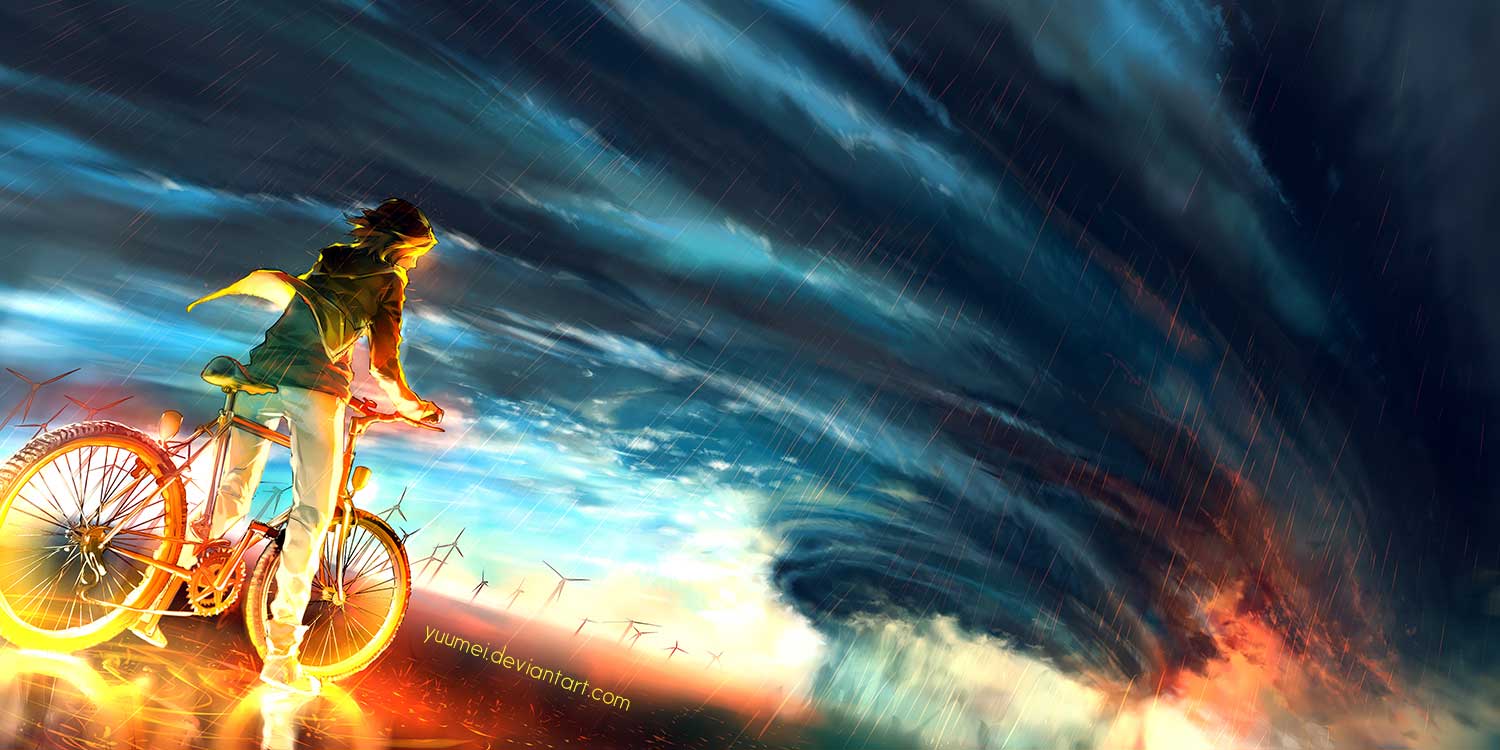 "Try to be inspired by something every day. Try to inspire at least one person every day."
Mihaly Csikszentmihalyi