BIO
"Describing Yasmine Petty as a Model, Actress, Muse, Photographer, Entrepreneur, and Icon Barely scrapes the surface. She may look like a living doll on the outside, but beneath her beauty she embodies equal parts intellect, ambition, and drive. This modern day icon tears down pretense and prejudice with her exotic, bold beauty, blurring the lines between fantasy and reality.
Yasmine's true passion is giving back to others. She strives to help individuals reach their true potential by inspiring them to be their best selves. Her belief is that you can achieve anything in life that you put your mind to and she hopes that she can be a living testament to that motto." – Bio quoted from Yasmine Petty's website at Yasmine-Petty.com
All photos on this page of Yasmine are from her Tumblr fan page at
FIND YASMINE PETTY ONLINE
HOW I FOUND HER
I didn't actually find Yasmine Petty, she found me. She liked some of my Personal Instagram photos. I always try to check out the photos of people who like my stuff. On seeing Yasmine's page I was in awe. She had this essence about her that just captivated me. I visited her website, read her story and became a Yasmine fan. I'll never forget that she took the time to like some of my photos.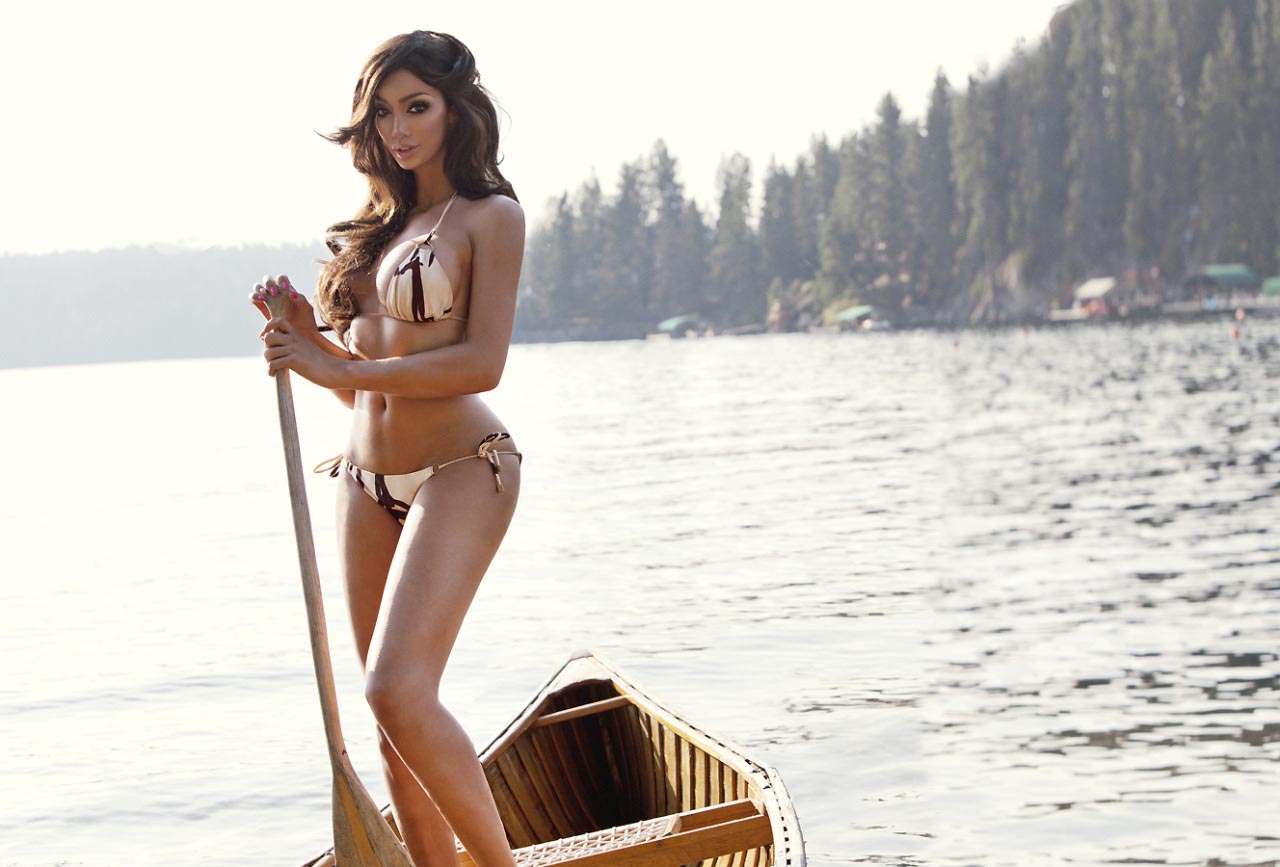 FAVOURITE PHOTO
The photo at the top of this page, with Yasmine caressing her face in a blue plunge halterneck dress, is just pure perfection. There is so much emotion in this one photo. The look in her eyes as she runs her long nails across her face and hair… beautiful!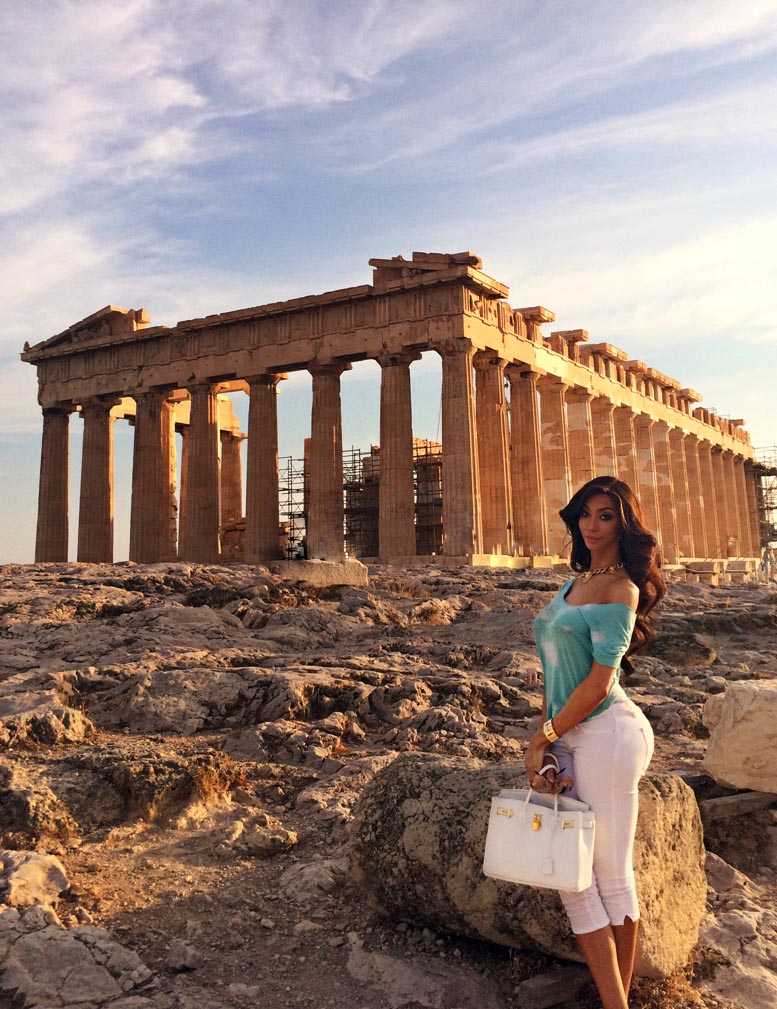 FAVOURITE OUTFIT
Yasmine seems like one of those girls who can wear any outfit and make it work for her. She has some pretty glamorous long dresses and little bikinis, but it's her little white jeans and green off shoulder top that works for me. So simple, yet so effective. Yasmine looks so pretty and content in this outfit, proving that it isn't what you wear, but how you wear it.
FINAL THOUGHTS
Yasmine Petty has that something special about her, an essence that's hard to describe but radiates from somewhere deep within. Glamorous, sensual and princess-like, you can't help but be drawn in by her style. I've no idea how hard it must be to maintain her beautiful long hair, but the way it flows around her body and almost feels alive. It makes all that maintenance worth it. My drawing of Yasmine Petty from 2015, was so much fun … because of her hair :)
Confident, Content and Captivating… you can tell she's living the dream.
She's an amazing inspiration to me, proving that in this life you must always follow your heart. The fact that she reached out to little old me on Instagram one day, shows that while she's riding a beautiful wave of contentment, she still has time to give something back to those starting out on their journeys. A true inspiration.
The Photos on this page and more can be found on my
Inspirational Models Pinterest Board
YASMINE PETTY WAS ADDED TO MY INSPIRATIONAL MODELS ON 1ST SEPTEMBER 2015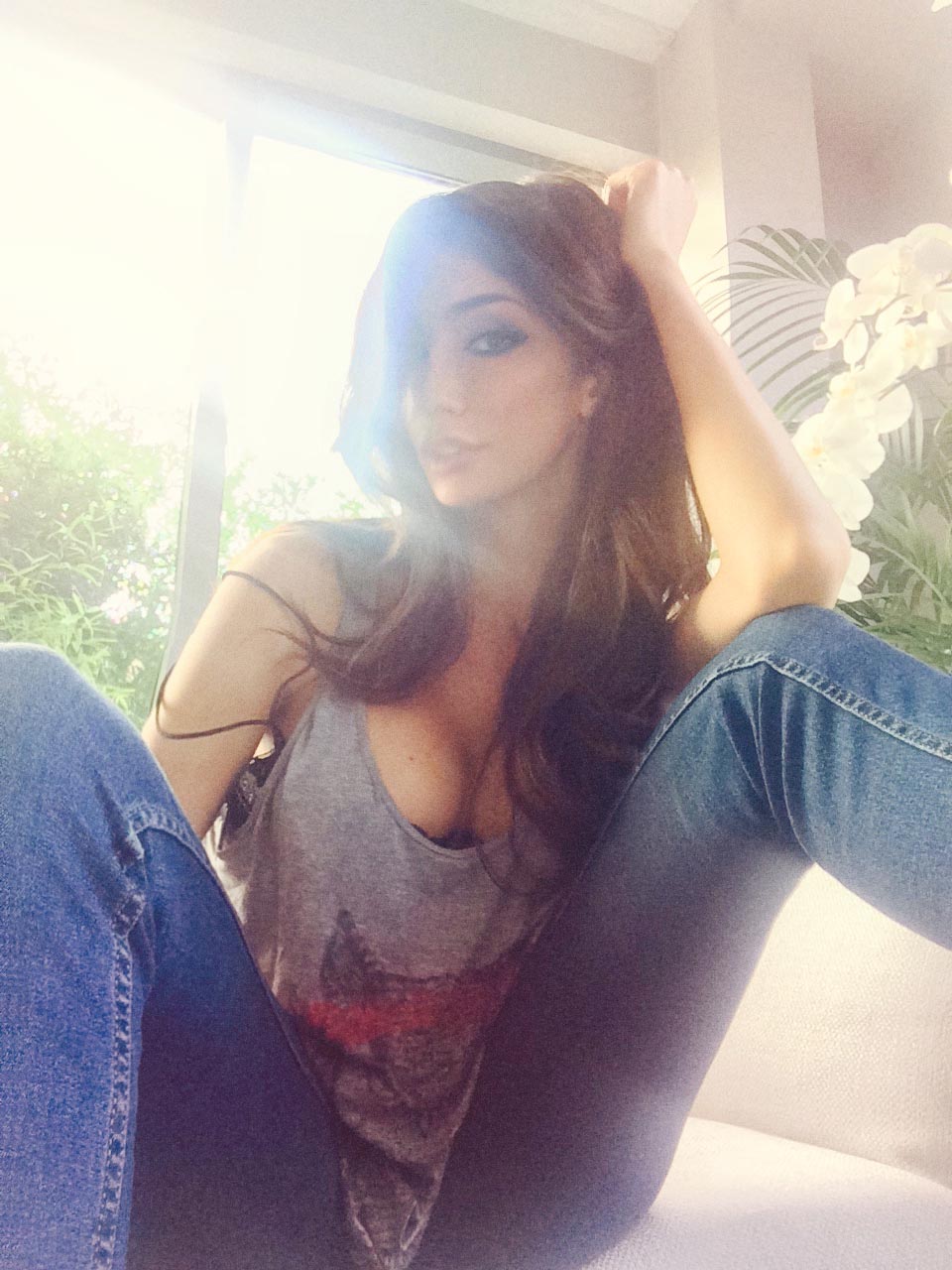 "It's one of those dresses you like to twirl around in, watching it come alive around you."
"This dress has such a nice weight to it, and feels so comfy; makes you wish you could wear it forever."
"This dress is so cute; part floaty and freeing, part tight and sexy."
"I believe in celebrating the female figure and embracing what we've been given, not hiding that."
Miranda Kerr