ORIGINALLY POSTED 25th DECEMBER 2016
*bows head* Future me here from the year 2021, and I really enjoyed rereading this diary entry about The Christmas Robin. This was when I first started to make a connection with Robins, who are now my Spirit animal. Whenever I need help, they always show up.
*end of future me*
Today is Christmas Day 2016. I'm sat up Saltrum in Plymouth, Devon. A lovely little place that overlooks the River Plym. People are out for walks, all stopping to wish each other a Happy Christmas. Birds are flying overhead, and while the wind is blowing pretty violently, I find it strangely calming.
For the first time in weeks, I am at peace.
Not so long ago, I was sat by my tree friend. There is a tree I feel a connection to, and so whenever I'm at Saltrum, normally to take photos, I always pay it a visit. Today, I was sat with the tree and I said, I think I've lost my way. At that moment, and I mean in total sync with my words, this little Robin appeared.
Hiding at first, soon he showed himself. Bouncing around from tree to tree, I watched him as tears rolled down my face. He was a sign from the universe. I could feel it. A sign that all will be ok. I sat with the tree for a few minutes and continued to watch the little Robin bouncing about, he seemed totally at peace. He even posed so I could capture that photo before flying off over a wooden fence.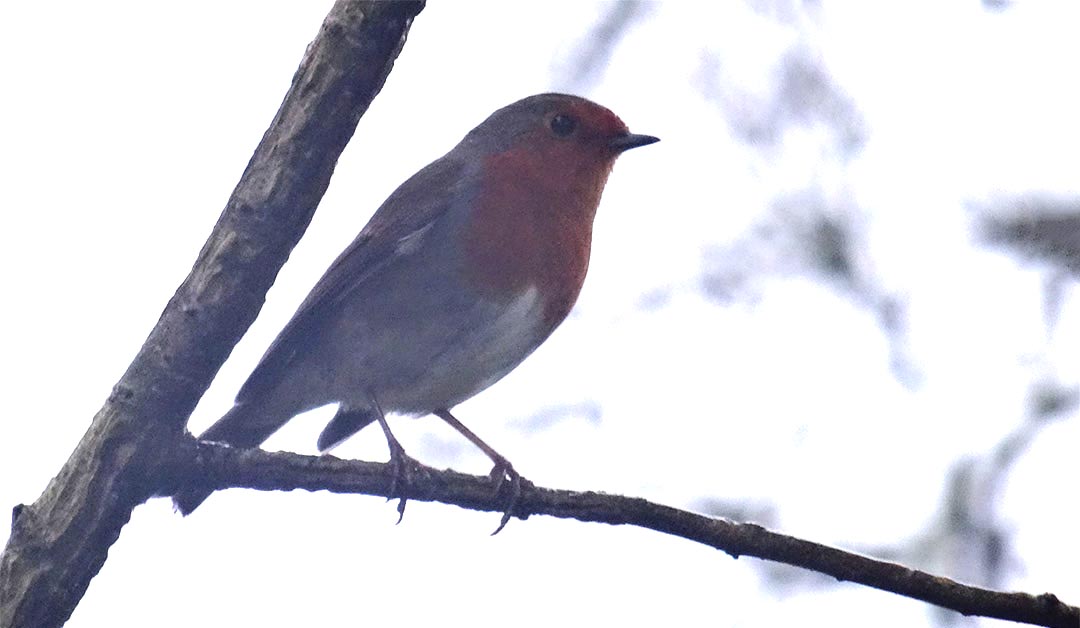 YOU ARE REMINDED THAT IN ORDER TO GROW, YOU MUST CLEAN HOUSE BEFORE HAND. LET GO OF ATTACHMENTS AND EMOTIONS THAT ARE NO LONGER USEFUL TO YOU. ALLOW JOY AND HAPPINESS TO FILL YOUR LIFE.
I'm sat by the river now, watching the birds flying overhead. It's so peaceful here, you can even hear their wings flapping. The beautiful thing is, it's incredibly windy today yet the birds don't fight it. They don't struggle trying to get to where they want, they just let go and let the wind guide them, knowing they'll reach their destination in the end. It's a beautiful lesson for how to live a peaceful life.
As for The Christmas Robin; This little ray of hope really made my Christmas.
*waves* Future me here again … I'm going to leave you with one of my Robin paintings; You might even recognize him if you watch The So Free Art Podcast, where he's always watching over my shoulder :)