ORIGINALLY POSTED • 28TH SEPTEMBER 2018
It's time for another Art Challenge *gulp* I talked about some of the Benefits of doing an Art Challenge on episode 30 of the So Free Art Podcast, but the start of Inktober is only a couple of days away, and I'm beginning to get a bit nervous.
I've never done Inktober before, but it's an art challenge of doing 31 ink based drawings over the 31 days of October; I've never really used traditional inks before either, and as a way of not having to face the fear of using them, I was going to do 31 digital drawings, but during the last week I thought SOD IT … this is a Challenge … Embrace the Fear and do 31 traditional drawings instead :)
So Inktober 2018 will be a big step into the unknown.
I've tried my best to go into this art challenge with as much of a plan as possible, without really knowing how or what it's going to feel like to do inking; I may hate it after a few days, but that's one of the things about art challenges, IF YOU'RE NOT HAVING FUN, CHANGE IT! There are no rules, other than 31 drawings in 31 days, so how you get there is totally up to you.
PROMPTS?
Jake Parker, who runs Inktober, has released an official prompt list of 31 words for each day of the art challenge, and my plan was to use this list; I sat down today to sketch out some ideas, but honestly … it seemed too much like hard.
It goes back to that thing of, IF YOU'RE NOT HAVING FUN, CHANGE IT … I had a sense after a few days I'd find being forced to use a prompt word quite limiting.
So, for this year at least, prompts are not for me, instead, I came up with another idea.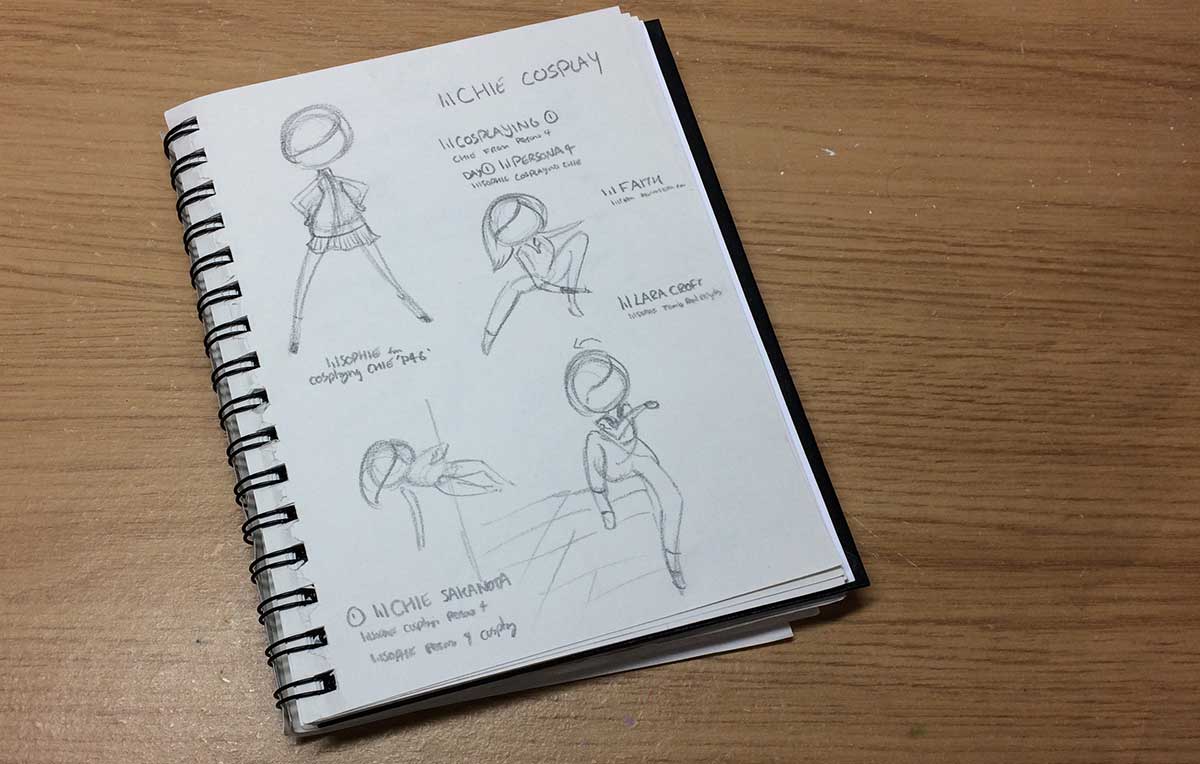 lilSOPHiE COSPLAYING?
I've had this idea in my head for months and months, of doing some drawings of lilSOPHiE cosplaying various videogame characters. The thought popped back into my head this past week, and I went YES! :)
So for Inktober 2018, my plan is to do A drawing each day, of my character lilSOPHiE cosplaying some of my favourite videogame characters. I quickly sketched out some ideas in my sketchbook just now, which you can see above, to find out if it would be both fun and doable with my current skill level, and I think it might :)
KEEP IT SIMPLE
So I know what I'm going to do, but how am I going to do it? KEEP IT SIMPLE, that's something I've learnt from previous art challenges, so I'm going to be working small, using only lil A6 and A5 sized sketchbooks, and only a handful of traditional art tools.
As a lil Brucie Bonus though, I'm going to turn one of my favourite drawings from each week into a digital version, just for fun, and because I want to see what the process of turning a traditional sketch into a digital painting feels like.
Hopefully this will bring a nice balance of working both traditionally and digitally.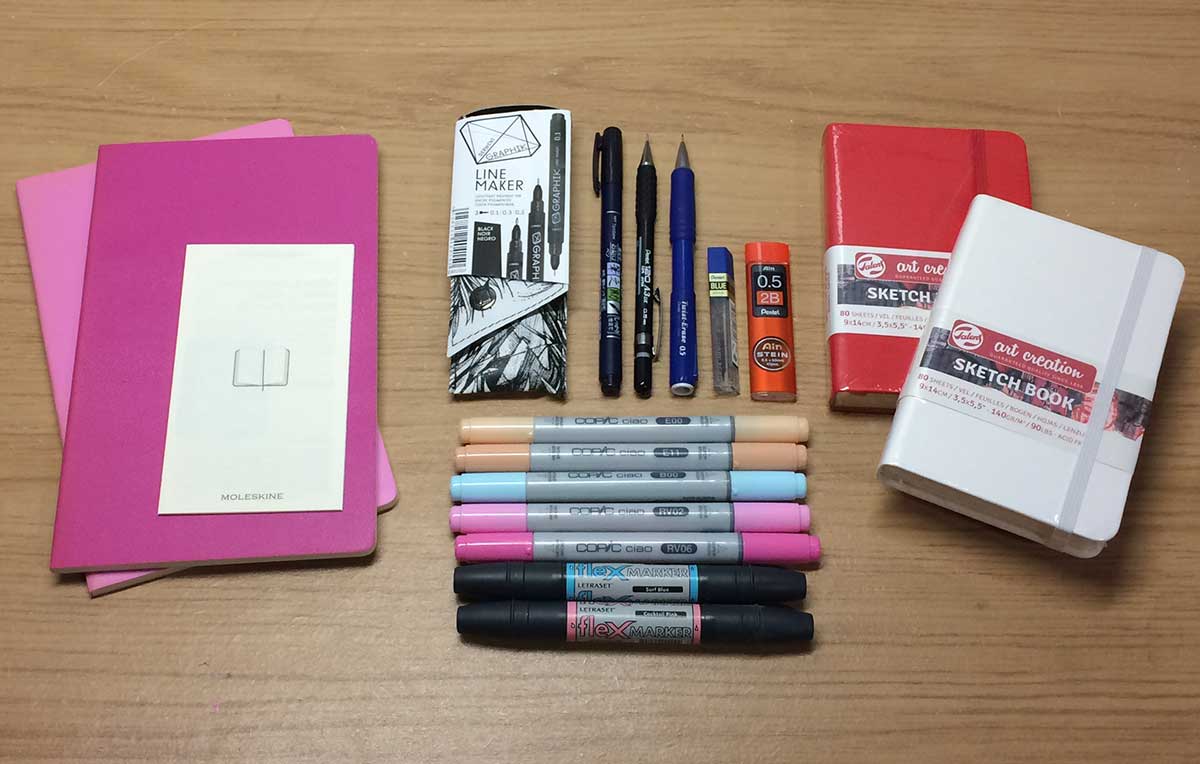 TRADITONAL ART TOOLS
Pental 0.5 Mechanical pencils for Gesture and Sketches
Derwent 0.1, 03 & 0.5 Graphik Line Markers for Inking
Tombow Fudenosuke WS-BH 150 Calligraphy Brush Pen for playing :)
Pink Moleskin Sketchbooks
Royal Talens A6 Art Creations sketchbooks
Copic Markers / Letraset Flexmarkers if I decide to do any colouring :)
DIGITAL ART TOOLS
Surface Pro 2
Wacom Stylus
Clip Studio Paint Pro
I actually made a video about the Tombow Brush Pen last night, because it is such a fun pen to play around with, which you can find on My YouTube Channel :)
FEARS?
I have a few fears that keep popping into my head, mainly about Not Being Good Enough due to my lack of knowledge with Fineliners and Brush Pens. But I just keep saying the Finished Drawing Doesn't Matter, it's all about Having Fun… yet there's still something inside that wants a sexy drawing each day lol
I also have a slight fear of, What if one day I just can't come up with any ideas … what do I do than? Think I'd just turn lilSOPHiE into a circle and say she's cosplaying Pacman lol So if things go really bad, it may end up being 31 days of Pacman inspired circles :)
SUCCESS?
Inktober 2018 Success for me, will simple be SHOWING UP EACH DAY TO DRAW. Having 31 Drawings at the end. Having had Fun. Having Learnt Something New. Having Pushed myself out of my Comfort Zone.
I'm really excited to get started; a little bit Scared, but Excited, which is what I think doing an Art Challenge is all about :)