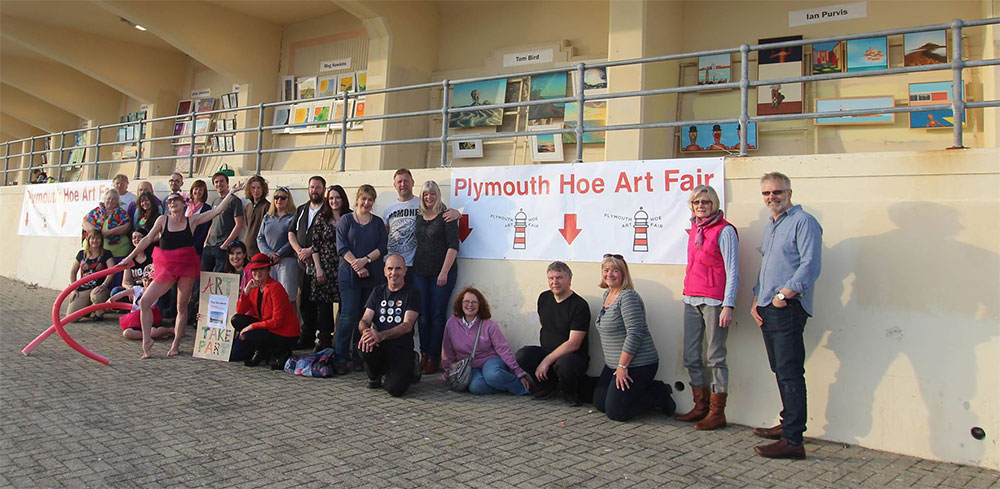 April 2015 saw the start of an epic Summer long Art venture, where over 40 local Artists showcased their work every Sunday. The setting; the Colonnade over looking the beautiful seafront of Plymouth Hoe. The master mind behind all of this? Dave Crocker. A man whose passion and excitement was something else. I've never met anyone like him before, a true inspiration.
I was fortunate to have been invited by Dave after he saw my work at
my first Art Exhibition
. It turned out to be one of the most amazing experiences of my life. For me, it was all about the Artists. Dave Crocker brought together the nicest bunch of people. We were all so different, and it was really reflected in the artwork on display. Drawings, paintings, even synchronised swimmers taking to the sea. There was something for everyone here. The wind sometimes decided to try and spoil our fun, a few peoples artwork got blown off the railings, but it didn't stop us.
My Mum, Sister, Niece and Nephew all came to support me, even my Speech Therapist found the time to come say hello :) All of this made it even more memorable. I displayed 14 art pieces in total, including a work in progress of my
Yasmine Petty Drawing
. This was the first time I showed an unfinished drawing in person.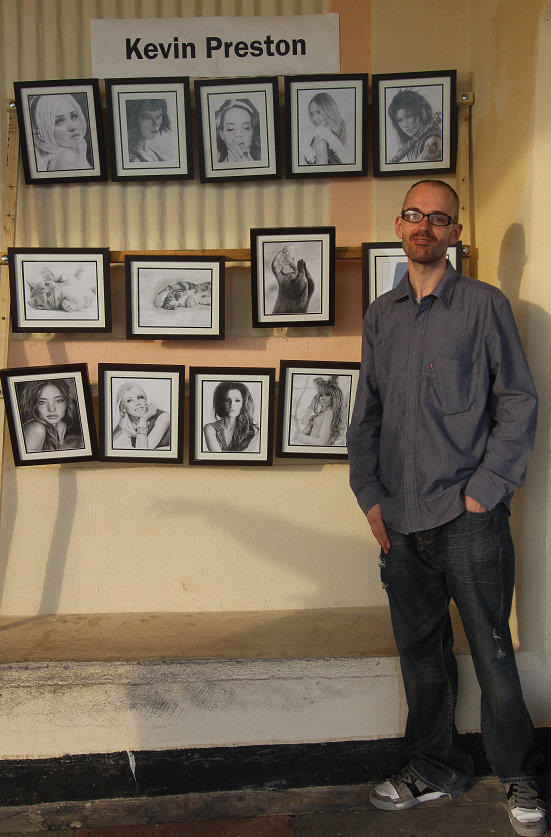 That's a picture of me, Kevin Preston, at the dress rehearsal before the grand opening :) It's now 2023 and this seems like a million years ago, almost like another life. Very strange feeling, but thank you Kev for saying yes to this experience :)
There was even live demonstrations as some of the artists took to painting on easels. I will, for the rest of time, have nothing but happy memories about my time at the Plymouth Hoe Art Fair, and I'm so grateful to have been given the opportunity to be part of it.
Here's some photos from the Summer of 2015 at the Plymouth Hoe Art Fair.