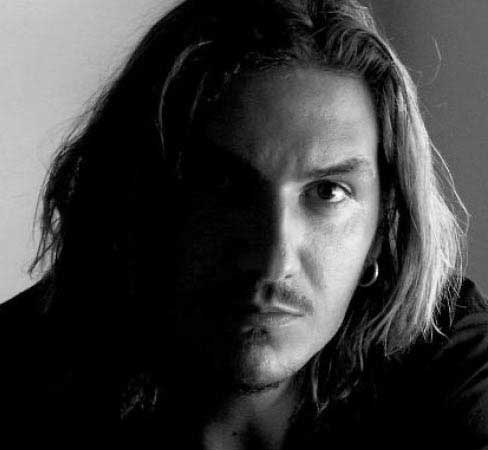 FABIAN PEREZ
IT IS NOT IMPORTANT WHAT YOU HAVE, BUT HOW YOU ENJOY IT
Are these girls thoughtful and reflective with hope, or with sadness? Are they free, or trapped? Sometimes I'll look at a Fabian Perez painting and feel happy, sometimes I'll feel sorrow … it's a very conflicting sensation, especially when mixed with Fabian's ability to always capture this overriding sense of power and control, as if any one of these girls could put you under their spell with a click of their fingers, or a crossing of their long sexy legs.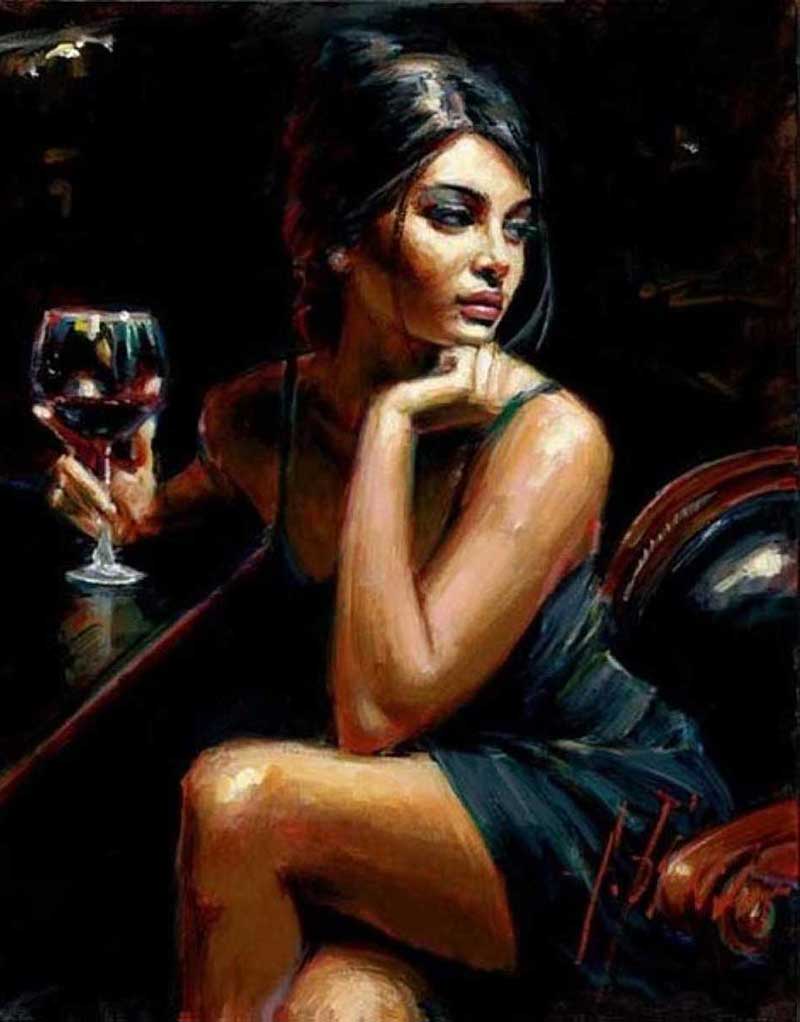 MOODY
MYSTERIOUS
MISCHIEVOUS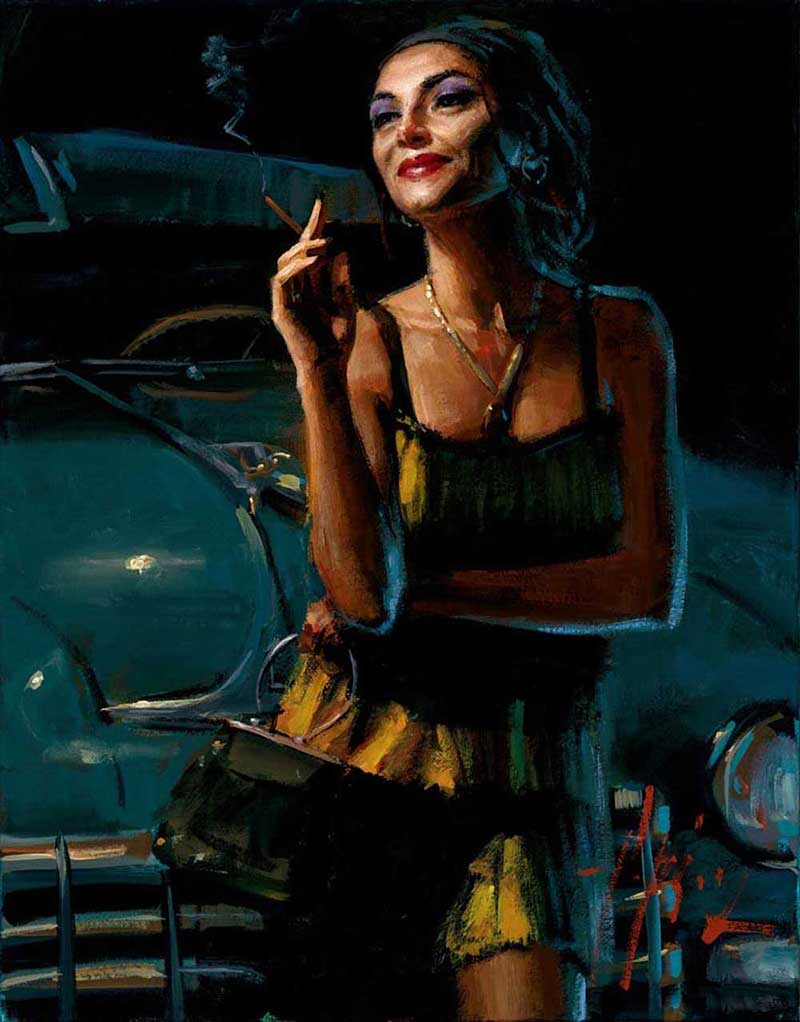 Fate! On the 6th of November 2014 I was walking to the train station in Exeter, after having attended My First Therapy Session at The Laurels Gender Identity Clinic, when I got well and truly lost. I soon found myself stumbling down random street after random street, before finally being drawn to the light coming out of these massive glass windows of an art gallery. As I looked up, I became glued to the spot, overwhelmed by the sheer scale of these huge paintings looking down at me. This was my first taste of the Fabian Perez experience.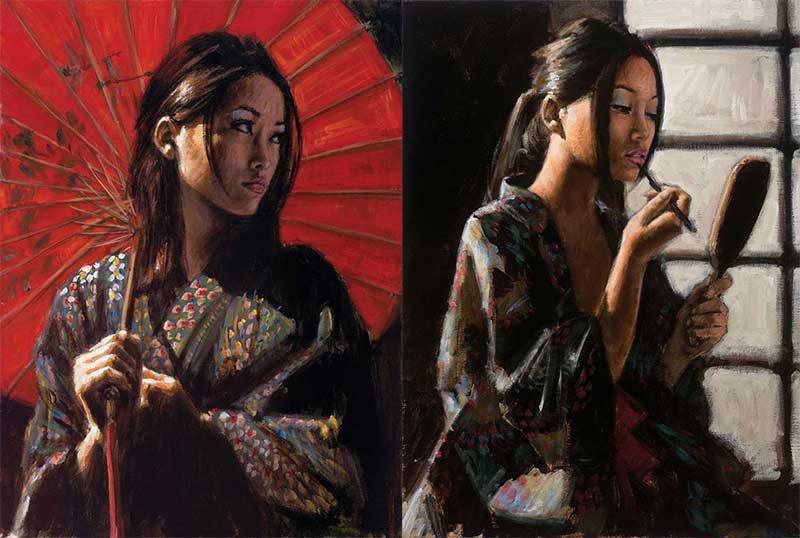 ME FAVOURITES
My favourite Fabian Perez paintings both come from his Geisha collection, which focuses on delicate lil poses of various Japanese Hostesses.
Michiko II shows a beautiful girl holding a red oriental umbrella; The composition, pose, colours, and dark moody lighting of this powerful painting is pure perfection.
Another favourite is entitled Geisha with Mirror, which shows the same beautiful model, only this time she's applying lipstick in a mirror. Once again I'm drawn to the energy of the model that Fabian has beautifully captured. Both of these paintings can be found in the gallery below.
FABIAN PEREZ GALLERY
Normally I adore soft, tasty, pastely colours like pinks and blues, and crazy fun over the top characters, but Fabian Perez uses mostly dark settings, muted tones and extreme shadows, to create very intense and moody realistic scenes. It makes me realise how it's the underlying feeling of the painting that has the power to inspire, you don't have to be limited to a certain style.
The first painting I ever saw of Fabian Perez in that gallery window, was entitled "Balcony at Buenos Aires x". You can find it in the gallery above, but it shows a female dressed in a lil white silk nightdress looking out of a balcony. This is one of Fabian's lighter paintings, but still includes incredibly intense shadows, and it's this constant balance between light and dark that really sets Fabian Perez apart from other artists.
It's not just visually that this light vs dark is taking place either, I'm often left with conflicted feelings, do I feel sorry for these girls, or immensely in awe and inspired by them. They all, even the vulnerable ones, posses a quality of extreme power though, as if they're in control, which I believe is why I love artist Fabian Perez's work so much – it's all about capturing, and being consumed by, the power of the feminine energy.
YOU CAN FIND FABIAN PEREZ AT FABIANPEREZ.COM